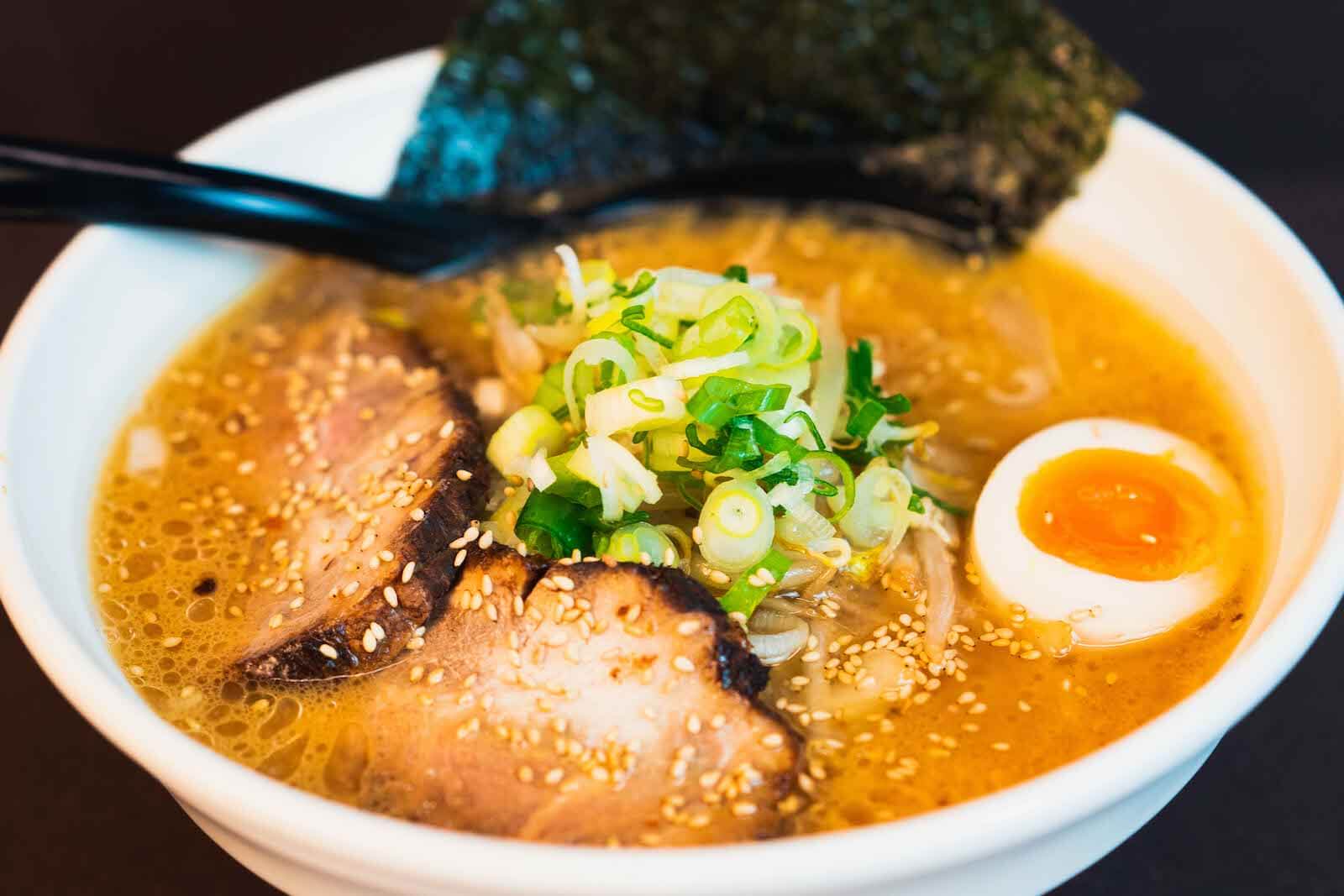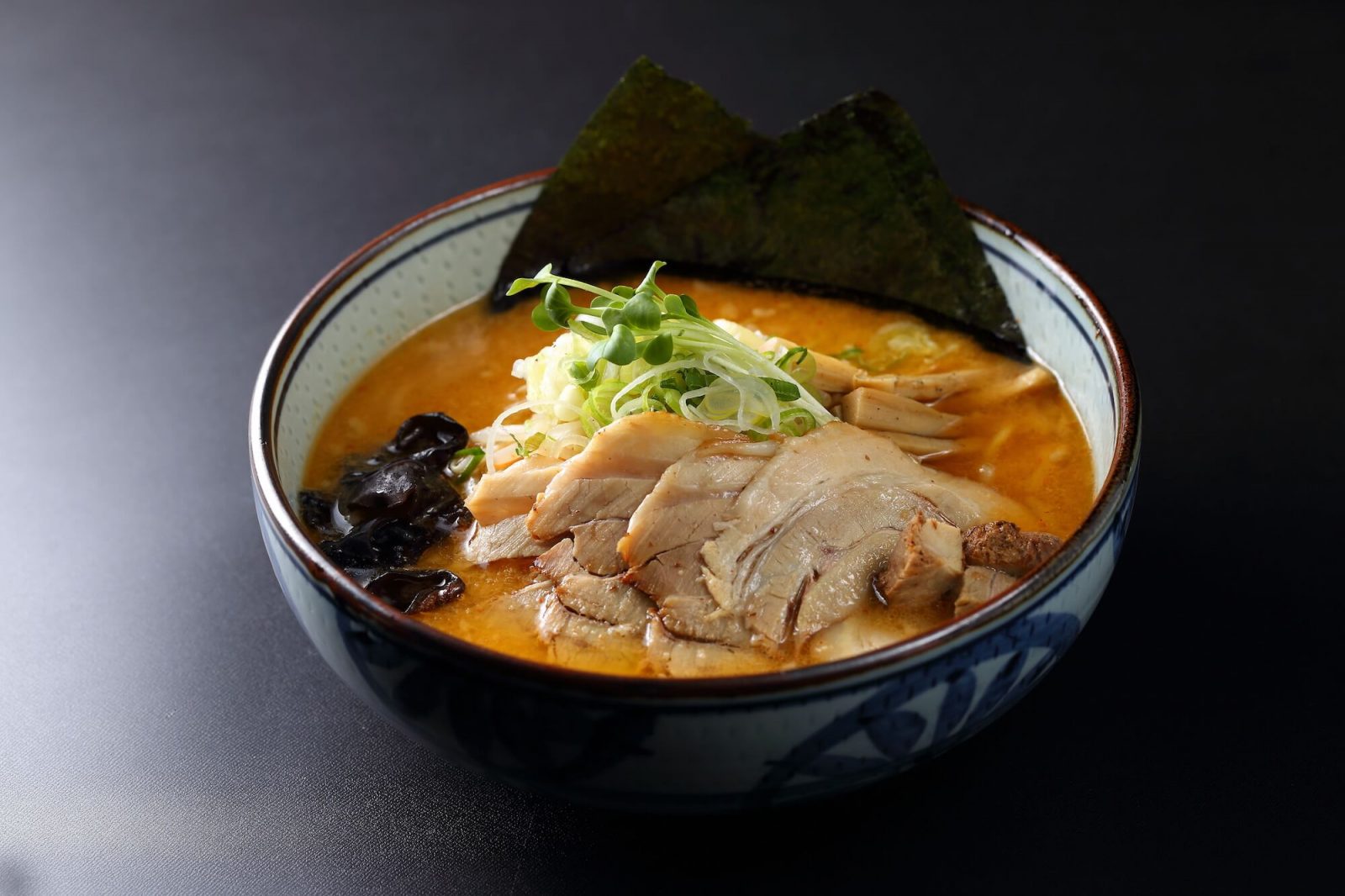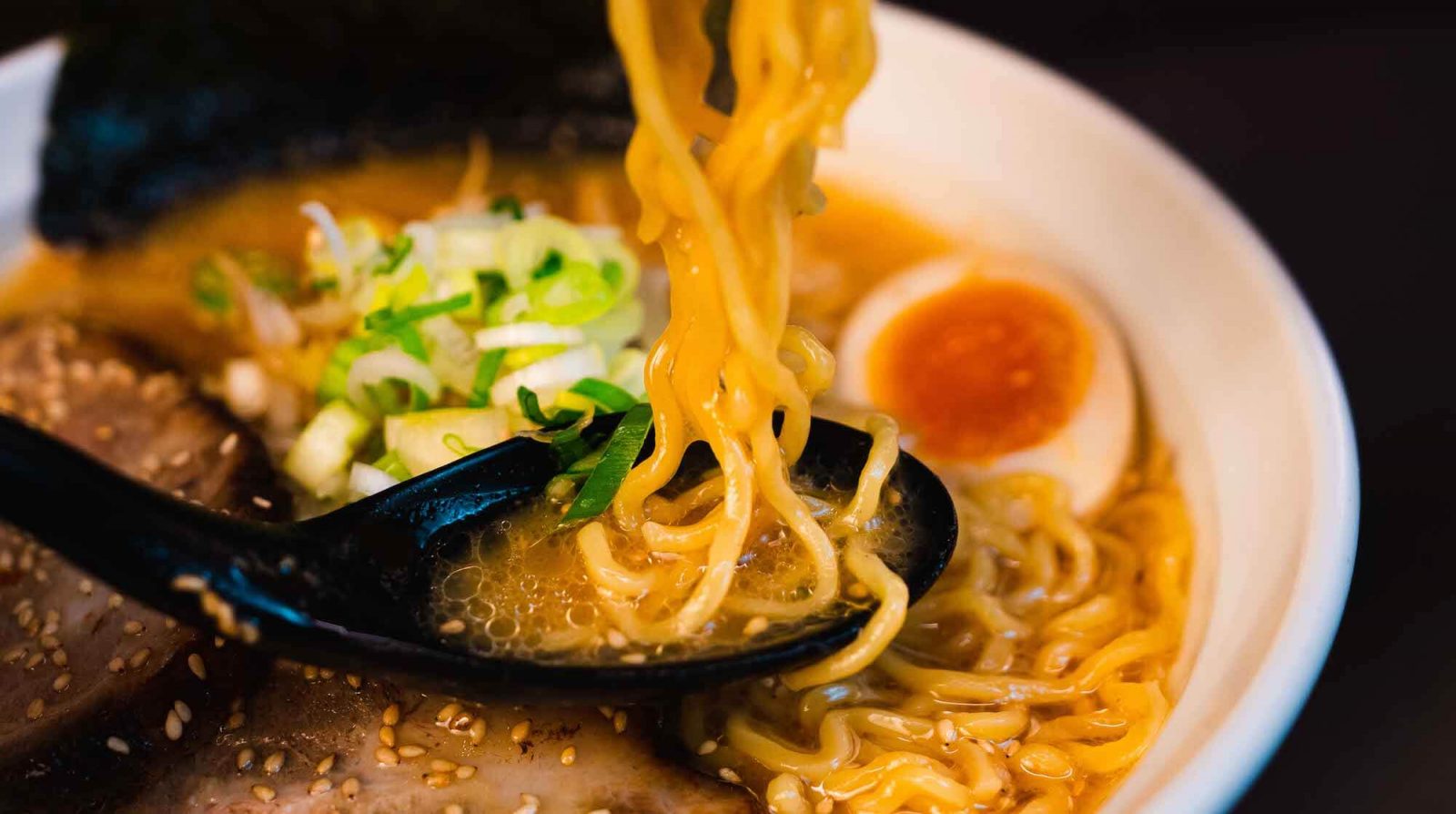 It starts with a cube of lard melting across the base of the wok. Minced pork and garlic are thrown in with a delicious sizzling sound and mouth-watering aroma, followed by a variety of vegetables. Finally, broth is added and left to simmer, giving you one of Sapporo's staple dishes–miso ramen.
On hot days or cold, take a sip of the piping hot miso broth, then slurp up the noodles—wavy with a medium thickness to soak up the thick soup. It is a truly satisfying moment when the noodles slide down your throat and the soup warms your stomach. When you have had your fill of the soup and noodles, move on to the slices of char siu pork. For the true Hokkaido experience, order your ramen with butter and corn. The smoothness of the butter and the sweetness of the corn accentuate the flavors divinely.
Ramen is a dish where the chef's individuality shines through, from mild, generations-old recipes to rich, full-bodied flavors. Sapporo's ramen masters are researchers who study ramen every day in order to survive in the highly competitive market, and it shows in the sheer variety in ramen shops available. When you pull up a chair at the counter with a full view of the chef at work, you're sure to start salivating as you hear the ingredients dancing in the wok and watch the steam rising into the air.
There are as many types of ramen as there are people, so try different places until you find the perfect version of this cuisine loved by both locals and tourists alike.
---
REVIEWS
All the food we had in Sapporo was great, but the ramen was exceptional! It especially goes down a treat when you're cold and tired after a long day of skiing. I enjoyed the miso ramen with its salty, thick broth, tasty noodles and all the carefully arranged toppings. I loved it so much I could have a bowl a day.