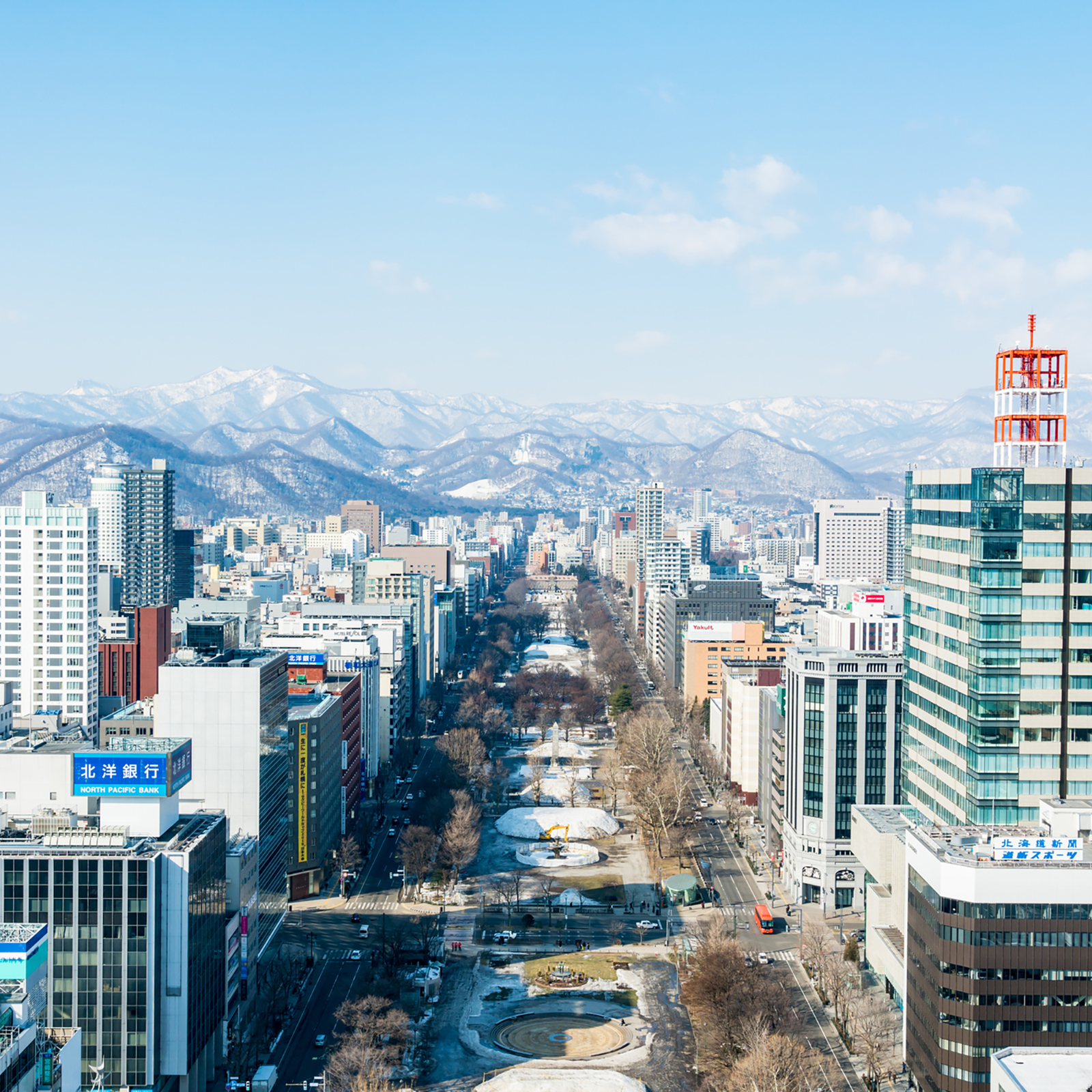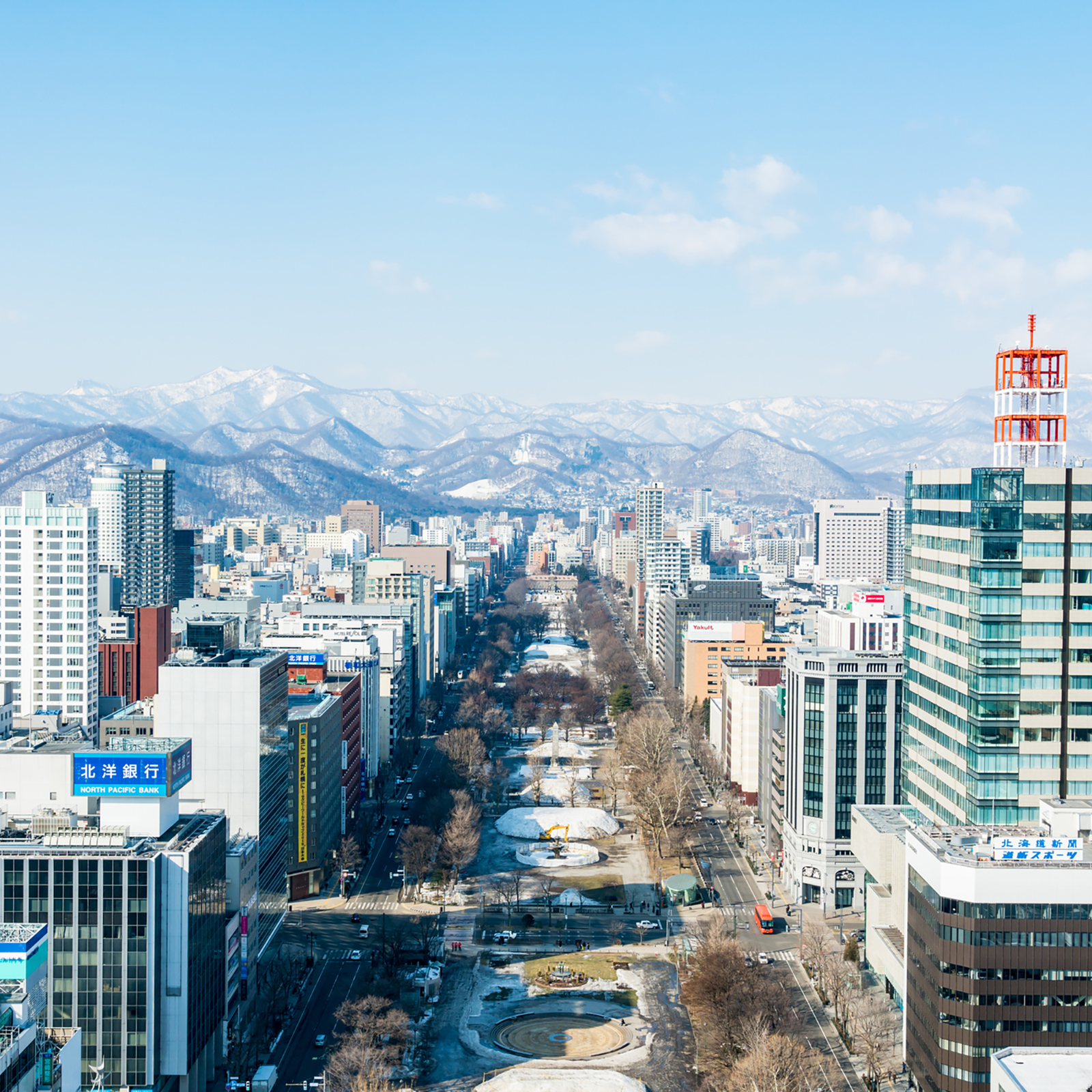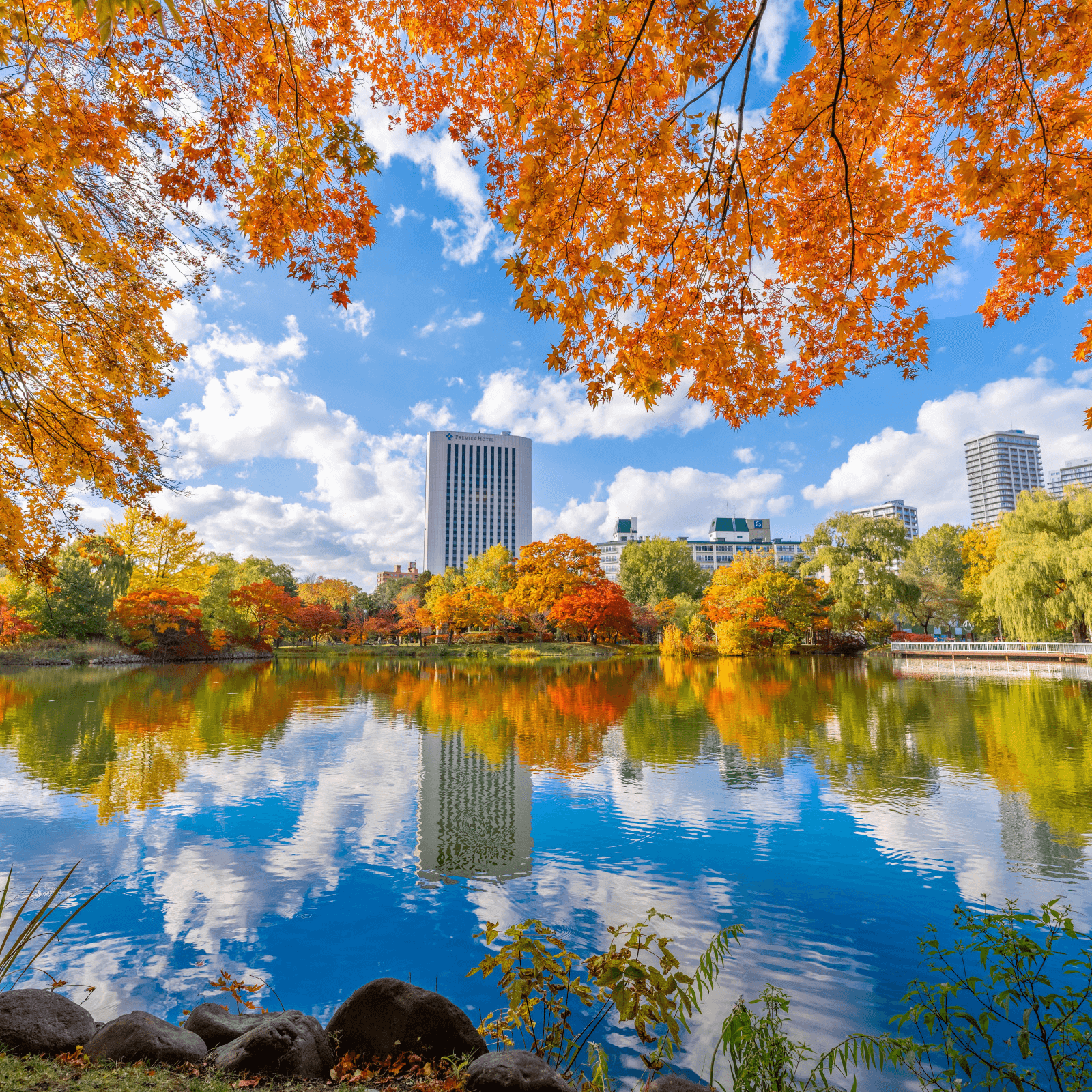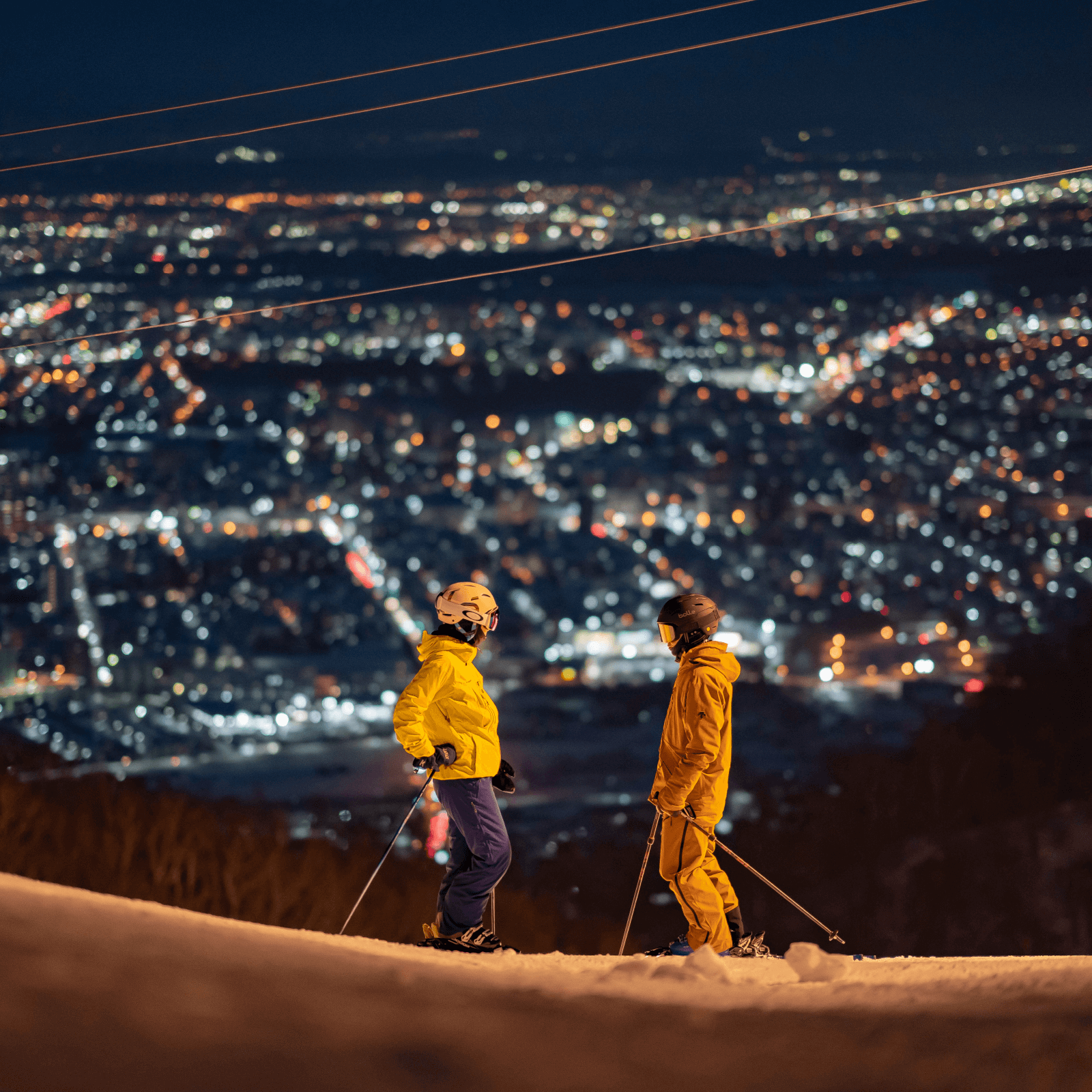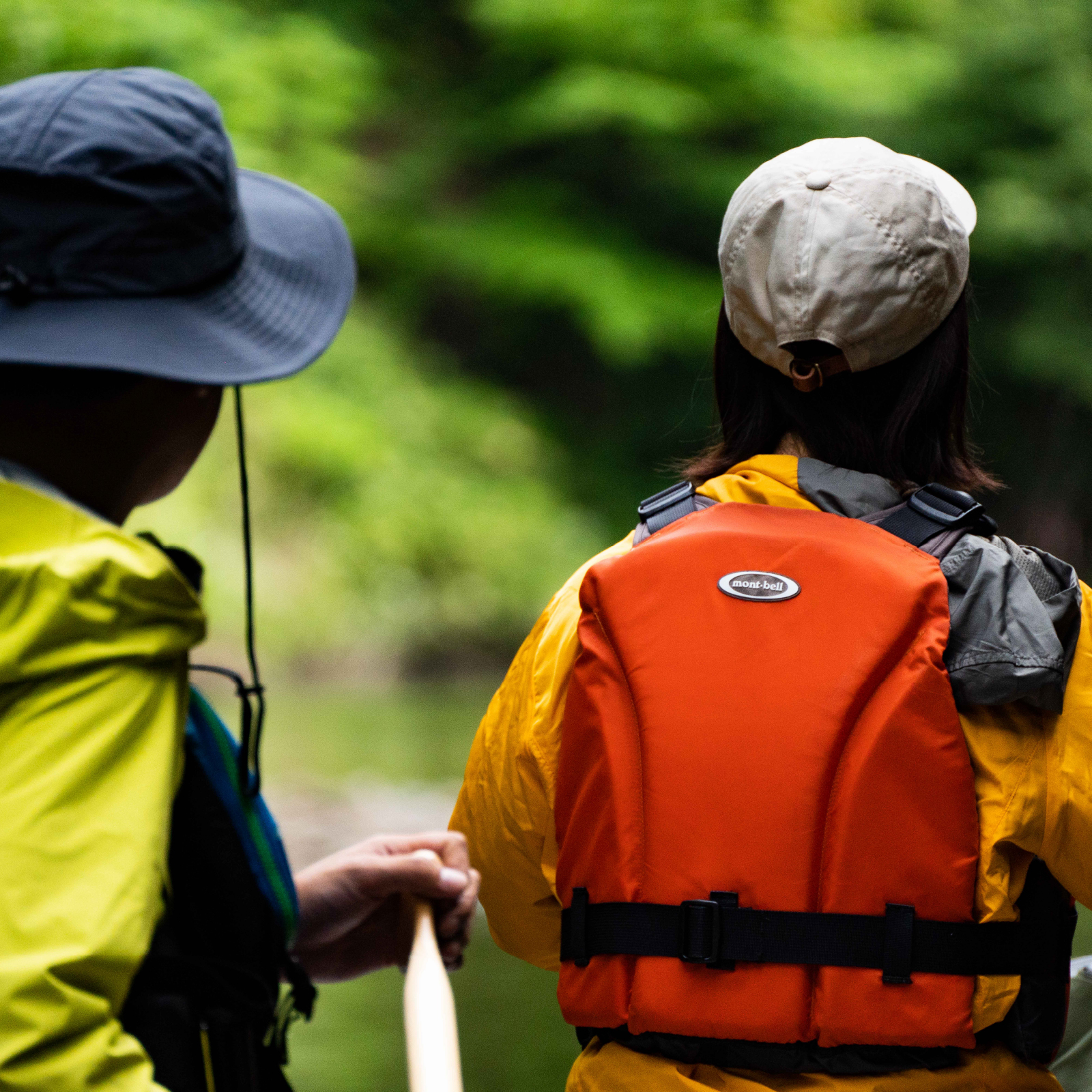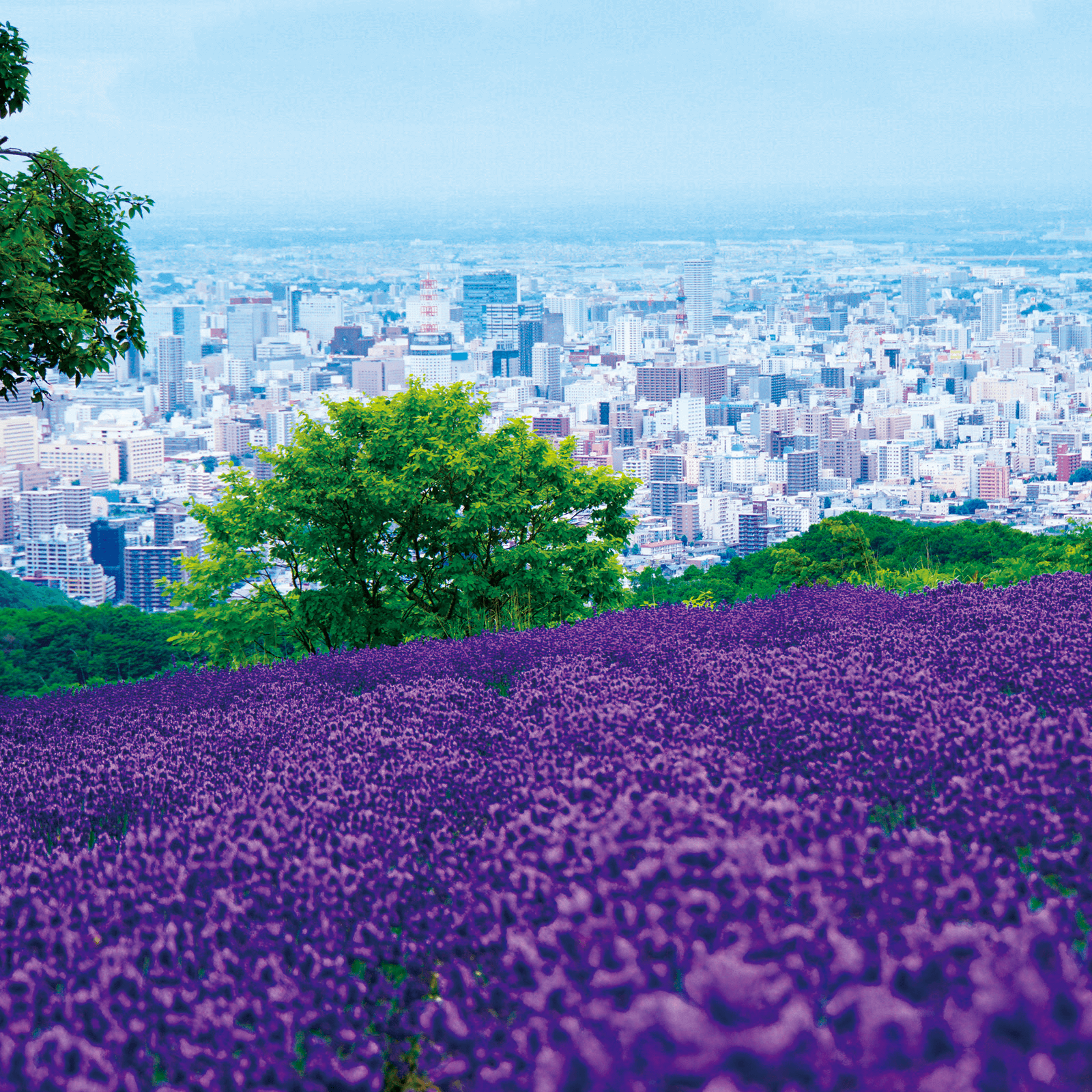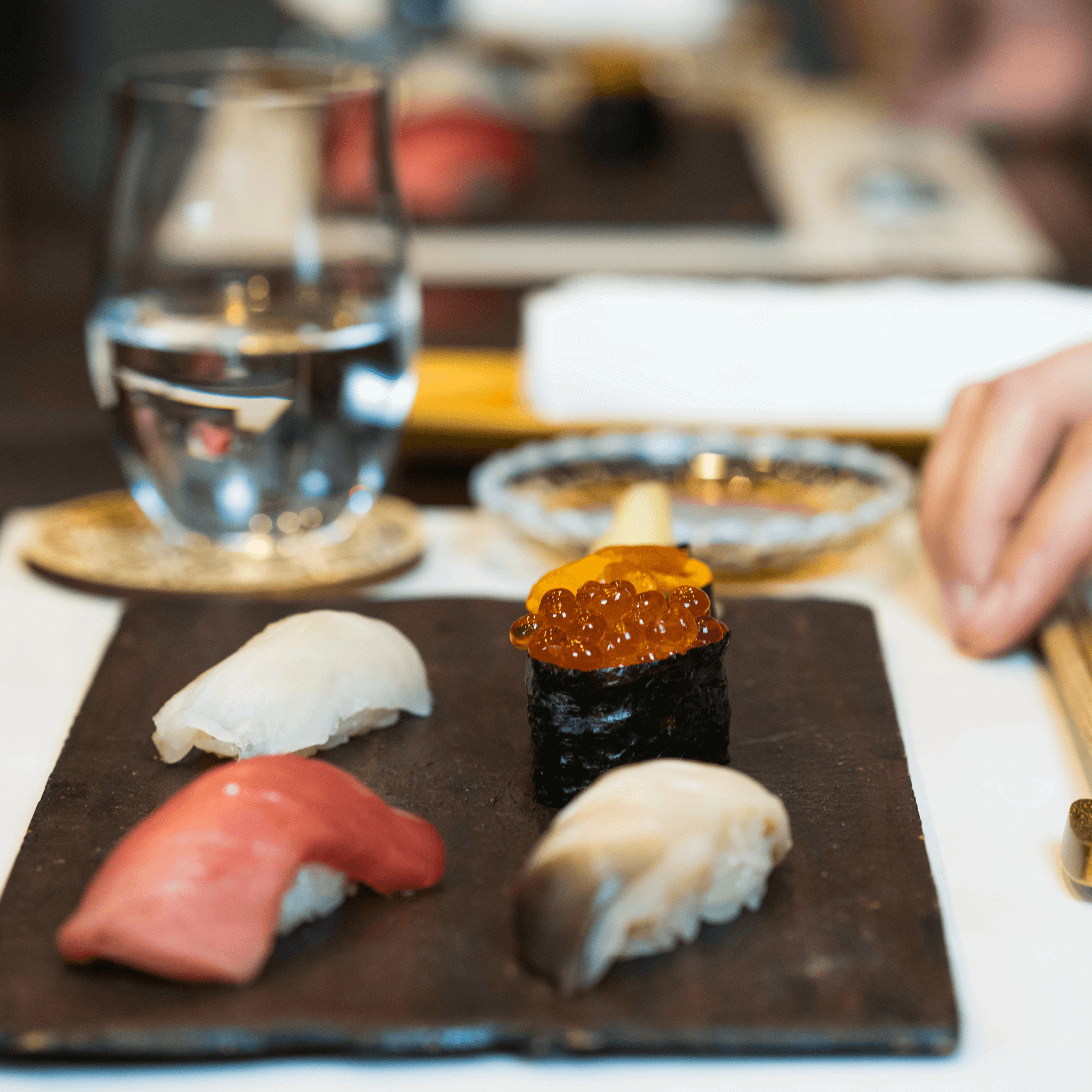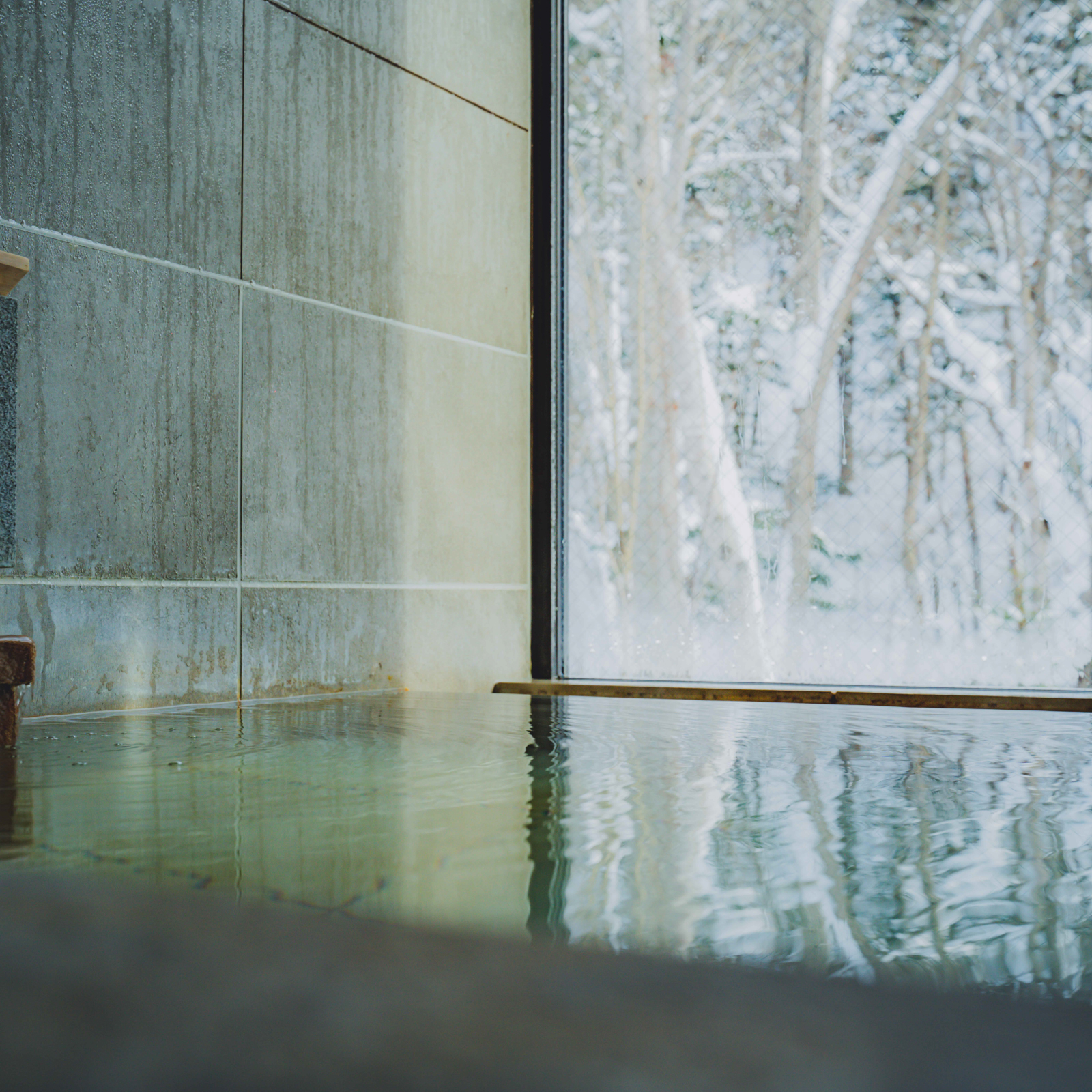 Official Local Travel Information
Sapporo, the Capital of the North
A metropolis surrounded by incredible nature, Sapporo is the capital of Hokkaido, Japan's northernmost prefecture. Lush with greenery in summer and a haven of powder snow in winter, the city is always brimming with new discoveries. From adventures in the great outdoors to myriad culinary delights, shopping, and unique cultural and artistic experiences befitting of a major urban center, every visit to this northern capital is an unforgettable experience.
THINGS TO DO
CITY
Sapporo is Japan's fifth biggest city, and the largest north of Tokyo. Enjoy exquisite cuisine created from the blessings of nature, plentiful shopping, and myriad artistic and cultural experiences together with the vibrant nightlife of one of Japan's leading entertainment districts. The great outdoors also lies within easy reach, and there is no shortage of incredible views and thrilling outdoor activities.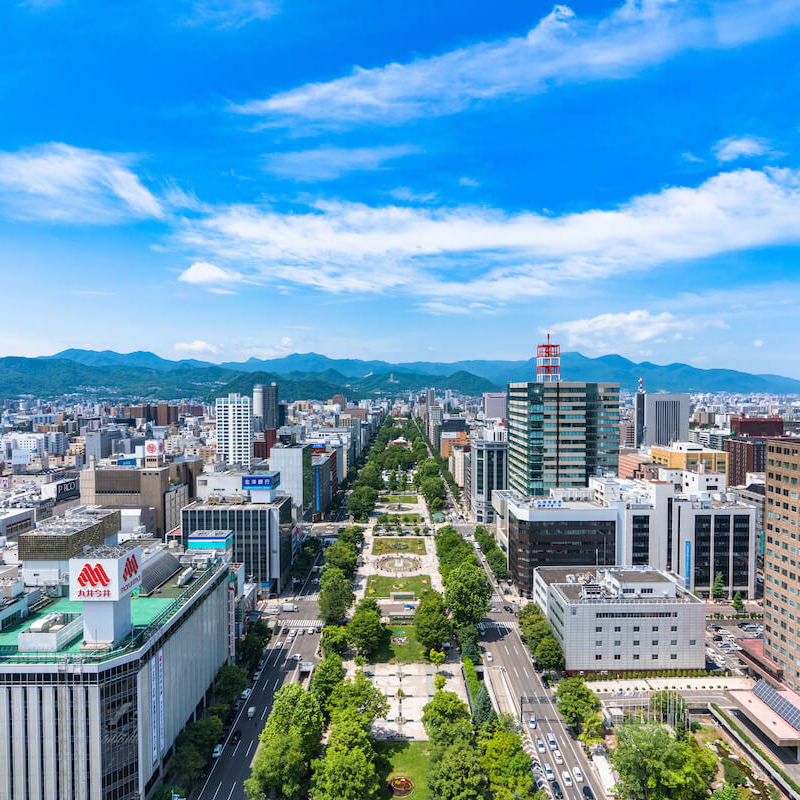 SNOW
Sapporo has a population of about two million people and receives some five meters of powder snow each winter, making it one of very few large cities in the world to enjoy such abundant snowfall.
The mountains that serve as the backdrop to the Sapporo skyline lie right on the city's doorstep and you can be at one of Sapporo's six powder slopes in less than an hour, with enough variety to satisfy even the most avid rider. For après-ski, all you have to do is head to the heart of the city to experience the real thrill of an urban ski destination, with dining, shopping, nightlife, and world-famous events such as the Sapporo Snow Festival.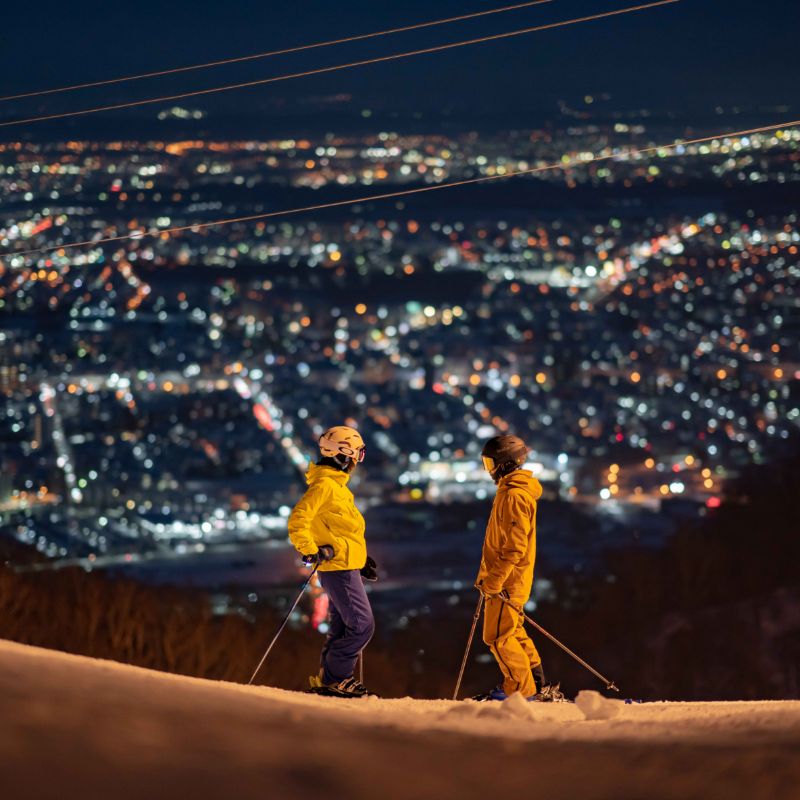 NATURE
Sapporo is a metropolis in the midst of nature. Home to forests designated as natural monuments of Japan, it is also dotted with parks where you can feel rejuvenated as you gaze upon the beauty of the flowers and trees throughout the seasons. The forests and lakes of the area's national parks are also just a couple of hours away. Feel energized in the great outdoors as you enjoy activities from hiking to canoeing. Surrounded by lush nature as far as the eye can see, you may never want to leave.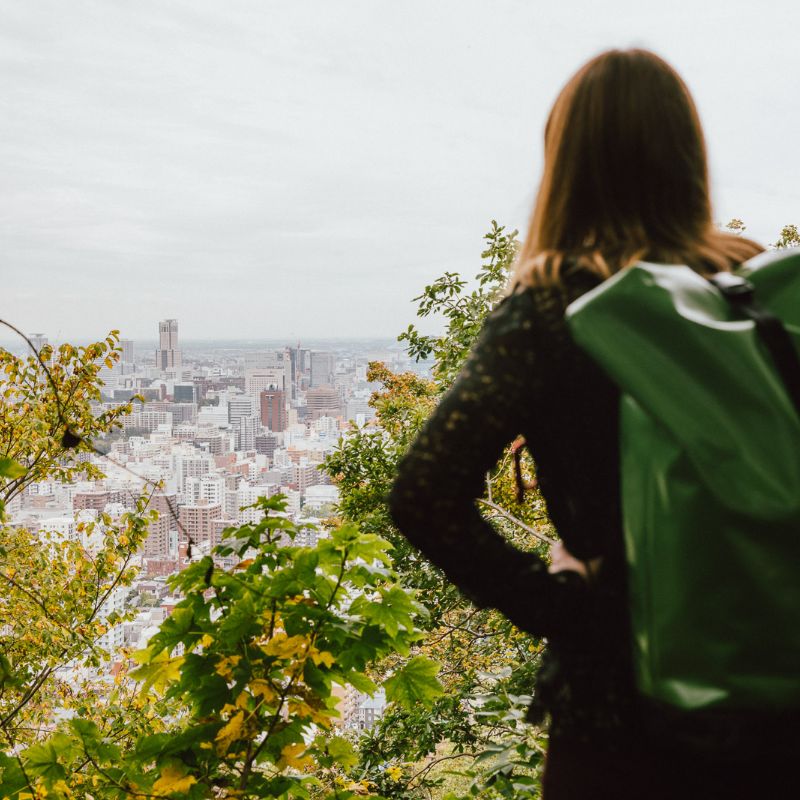 ART & CULTURE
Much like the city itself, Sapporo's vibrant art scene is a seamless fusion of the urban and the natural, with sculptures and other works by renowned artists from Japan and beyond intermingled with the city's lush greenery.
Sapporo also has a distinctive history within Japan as a city that has pioneered the adoption of Western technologies since the latter half of the 19th century and features a distinctive townscape with a harmonious blend of Western- and Japanese-style architecture.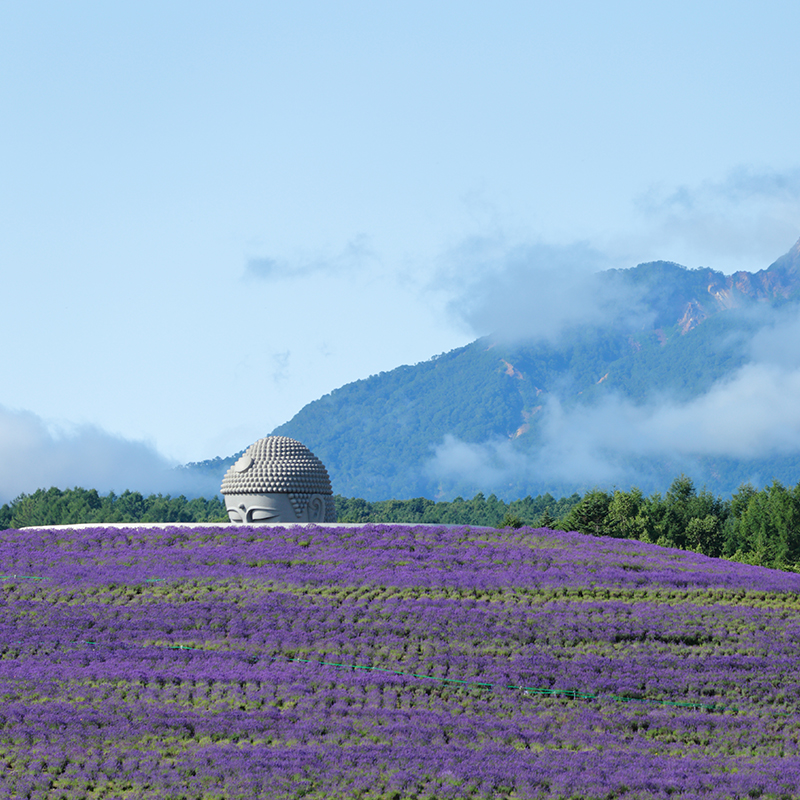 CUISINE
Surrounded by three ocean currents, Hokkaido is a treasure trove of incredible seafood. The vast expanses of the island are also a thriving hotbed of dairy farming and other agriculture, ideal for growing the very best local produce. As the capital of Hokkaido, Sapporo is the culinary center where all of these fresh ingredients come together. Indulge your taste buds with a fascinating lineup of seafood, world-class dining, and soul food beloved by locals, including miso ramen and the local lamb barbecue dish Genghis Kan.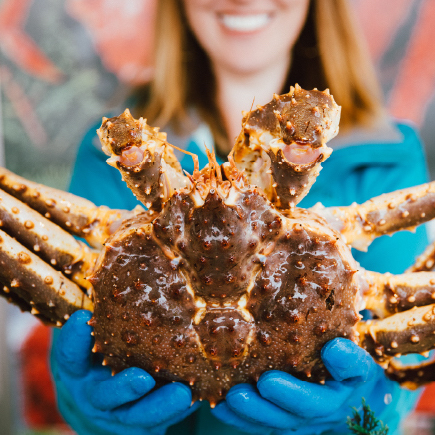 HOT
SPRINGS
While most Japanese hot springs are located some distance out of town, Sapporo boasts a stunning hot spring resort within its city limits. About an hour drive from downtown, Jozankei Onsen lies among the abundant nature of Shikotsu-Toya National Park. Soaking in a natural hot spring while taking in the beauty of the valley is a journey in relaxation for body and mind. Beyond hot springs, visitors to Jozankei can also try canoeing and a range of other outdoor activities.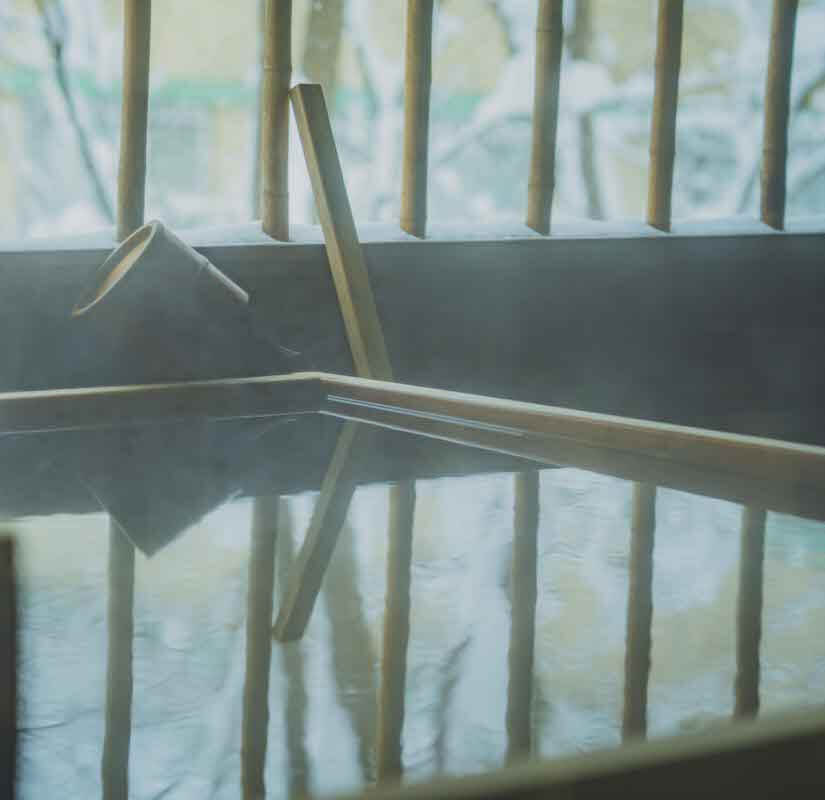 Stories
Discover the real Sapporo through the stories of local people and visitors from near and far.
Itineraries
Sapporo is a city with many different faces. Few cities blend urban streetscapes with abundant nature quite as seamlessly as this city does. Here are some ideas to enjoy Sapporo your way.
RECOMMENDED
Every visit in Sapporo is unique, and the wonders of the city transform with the seasons.
Find out how to make the most of the moment with these recommendations.
ABOUT
Flying is the most convenient way to get to Sapporo. New Chitose Airport, the city's main airport, is connected to Japan's major transport hubs and also offers direct international flights. Sapporo lies at the heart of Hokkaido and provides easy access to other major destinations across the island. Abundant transport ranging from railways to buses, subway lines, trams, and taxis gives you the freedom to plan your trip your way.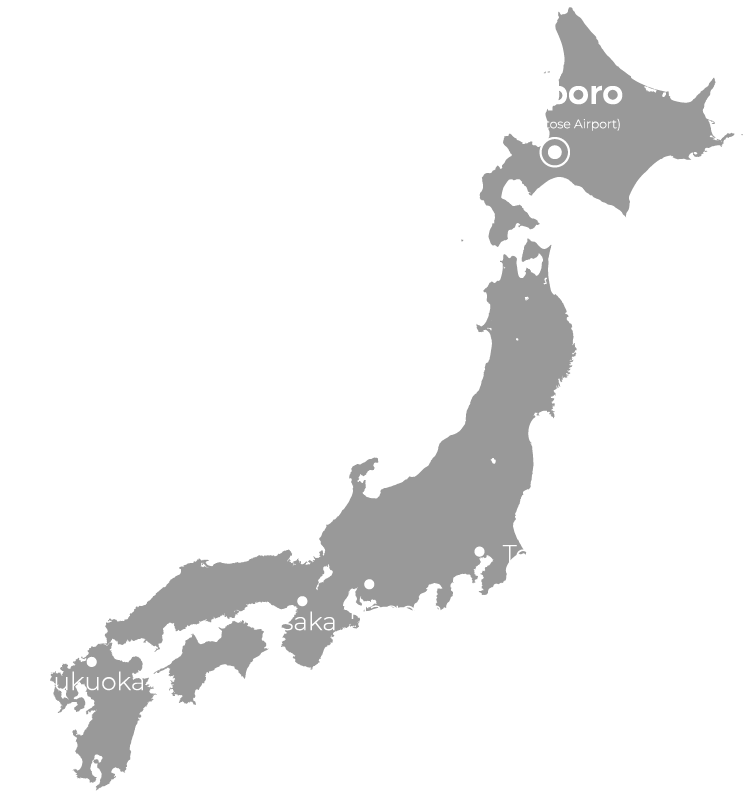 | | |
| --- | --- |
| Sapporo Tokyo | 1 hr. 30 min. |
| Sapporo Nagoya | 2 hr. |
| Sapporo Osaka | 2 hr. |
| Sapporo Fukuoka | 2 hr. 30 min | CLIMATE