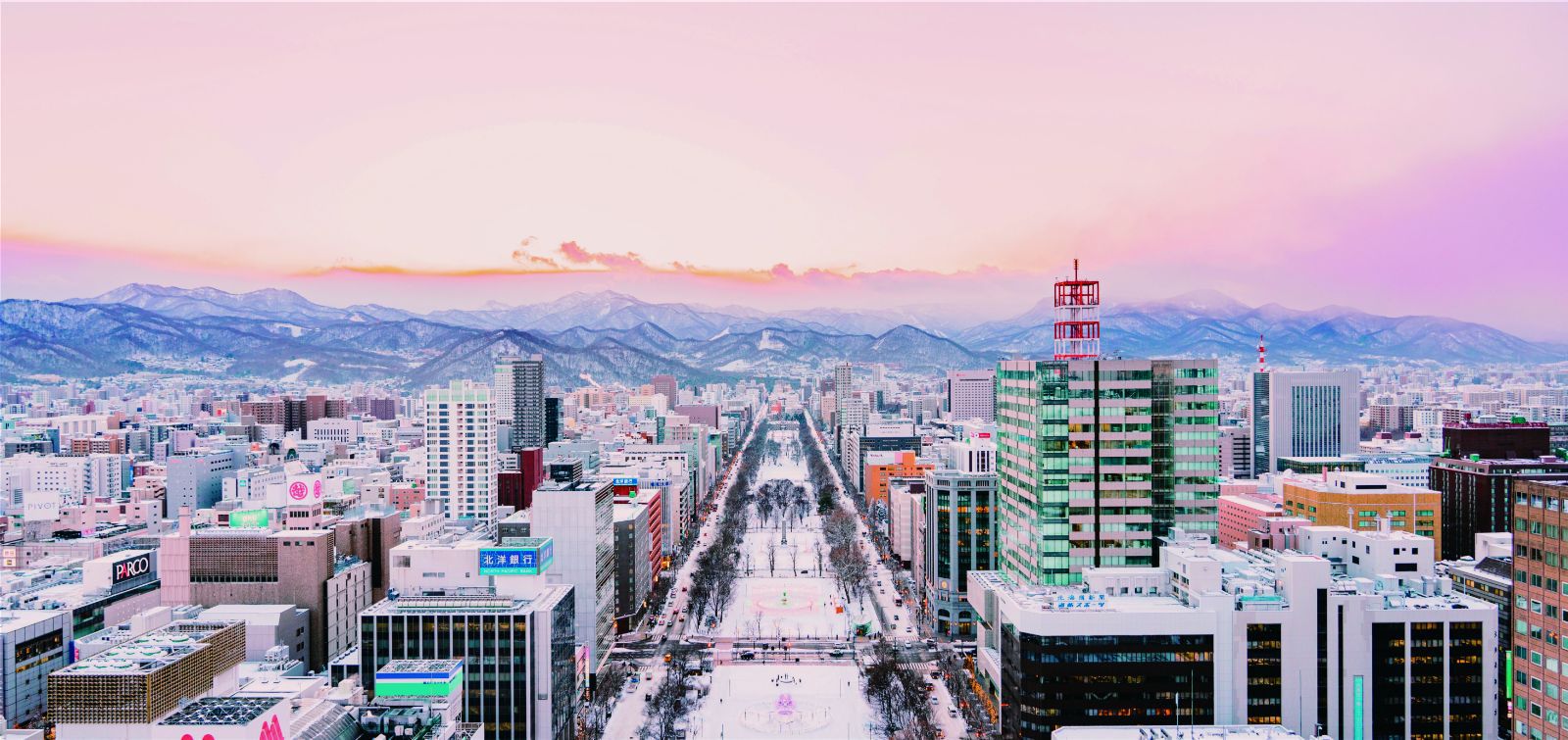 CLIMATE
Sapporo's weather varies significantly throughout the year. The low humidity makes it one of the coolest places in Japan to spend summer, while each winter brings with it about five meters of powder snow. With a population of about two million people, it is one of the few large cities in the world to see such plentiful snowfall and became the first Asian city to host the Winter Olympic Games in 1972. With beauty that transforms throughout the seasons and a long window for enjoying winter sports, Sapporo is the ideal place to visit at any time of year.
SAPPORO'S WEATHER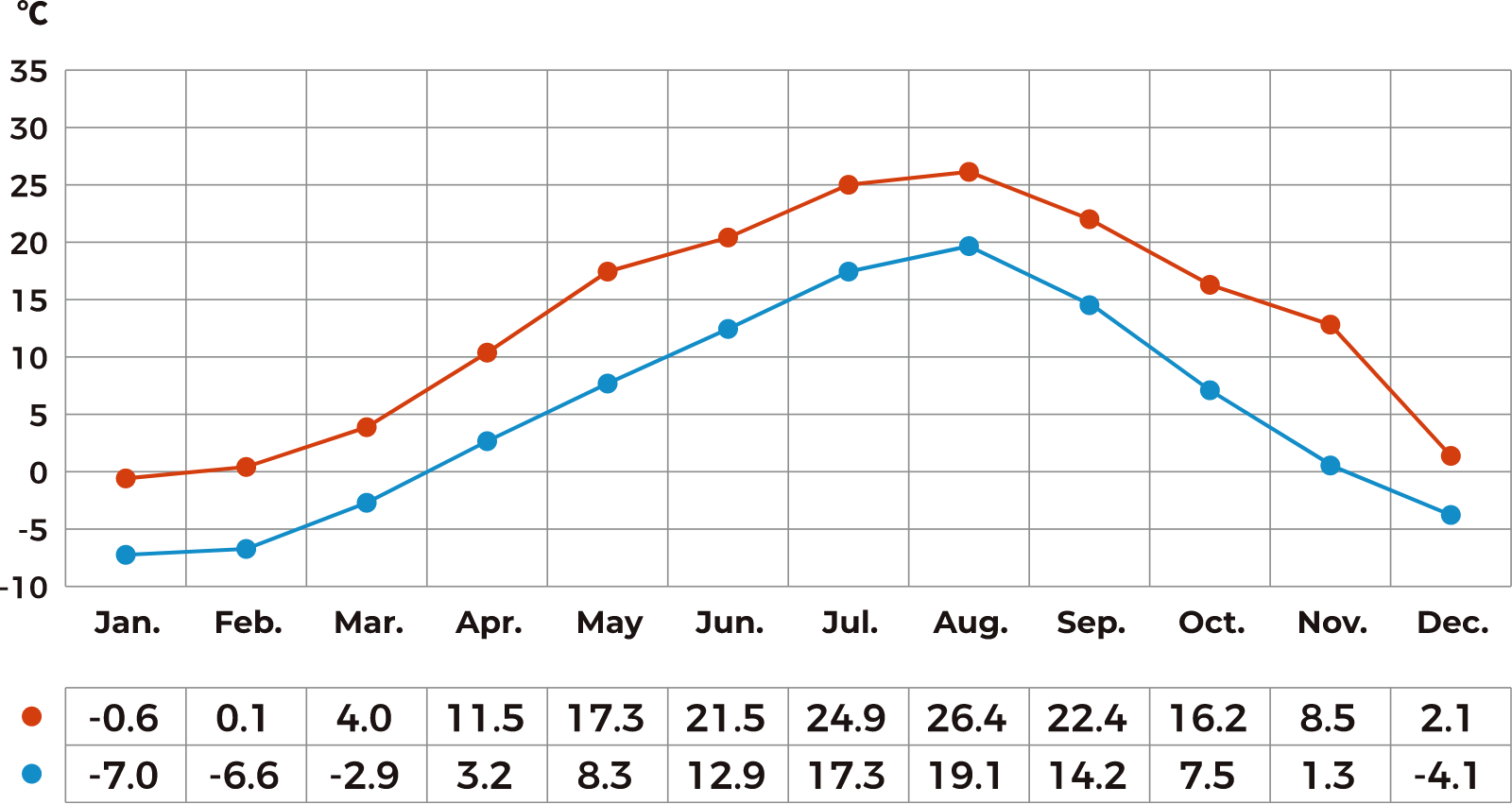 ---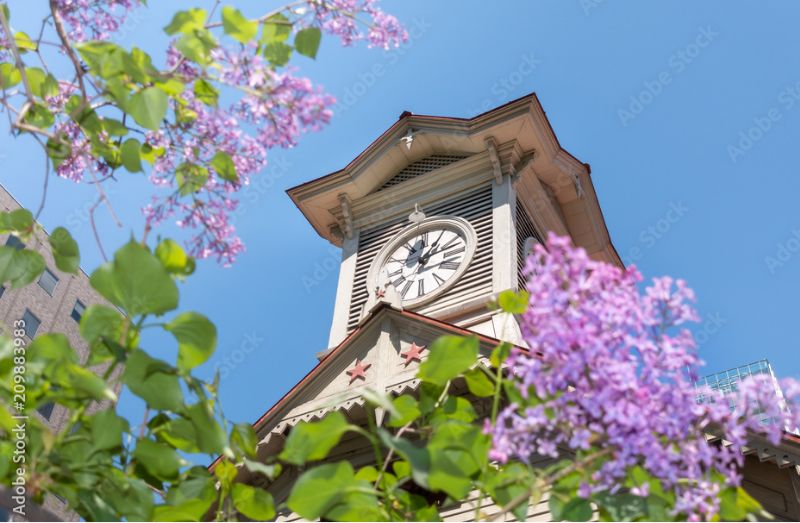 SPRING
As spring arrives, the snow in the city begins to thaw and the cherry blossoms burst into bloom. Hokkaido's cherry blossom season is slightly later than in the rest of Japan, and late April to early May is the best time to enjoy this floral spectacular.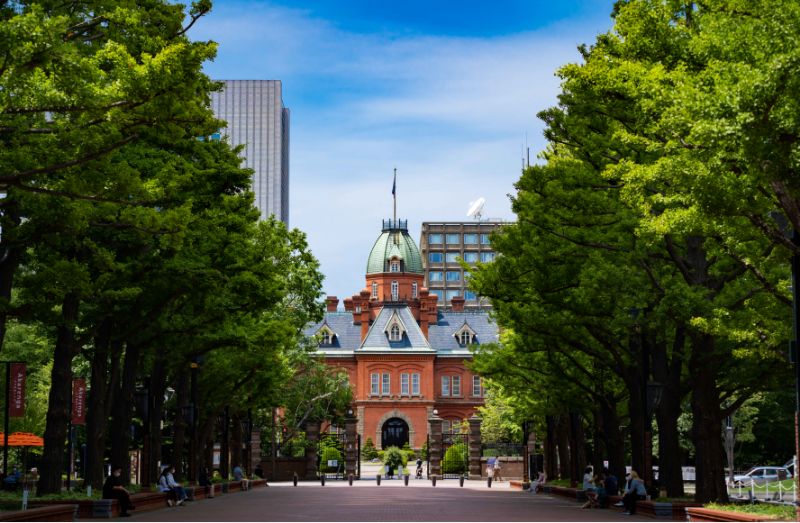 SUMMER
Summer in Sapporo is relatively cool compared to the rest of the country. This is the perfect season to enjoy nature in full bloom and discover a huge variety of thrilling events.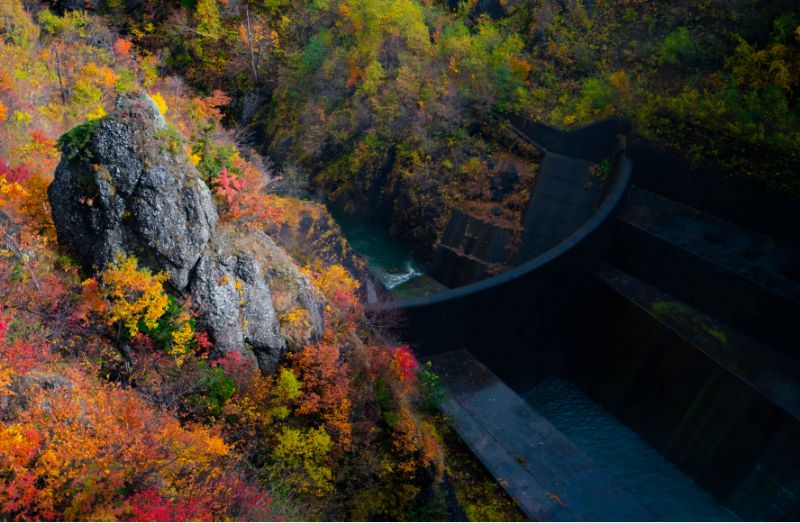 AUTUMN
The mountains surrounding Sapporo burst into a breathtaking sea of red and yellow reminiscent of a work of art.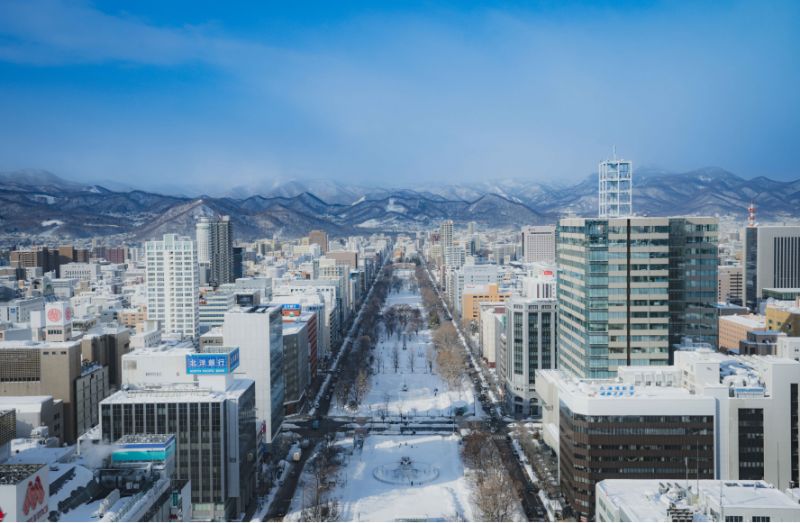 WINTER
From early December, downtown Sapporo transforms into a winter wonderland of pure white snow. This is the ideal season for snow sports enthusiasts and beginners alike.