A taxi driver's roadmap for seeing the sights of Sapporo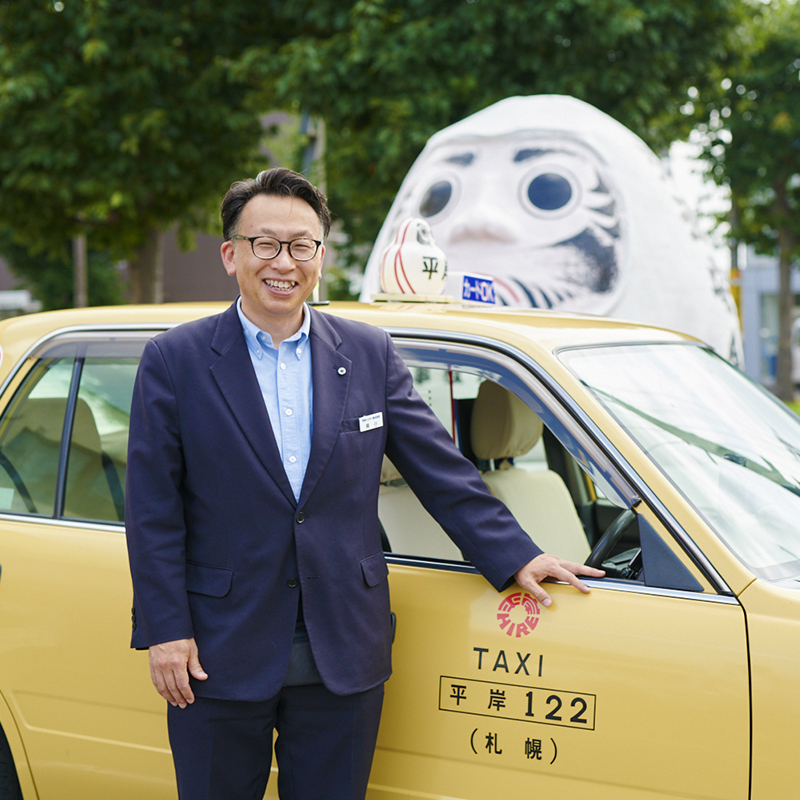 A taxi driver who takes great pride in showing people around Sapporo
Masaru Tanetani
Masaru Tanetani treats his customers almost as if they were his own friends and family as he guides them around the myriad delights to be found just a short drive from Sapporo's city center.
Hiragishi Hire: a community-based taxi company that also caters to tourists visiting Sapporo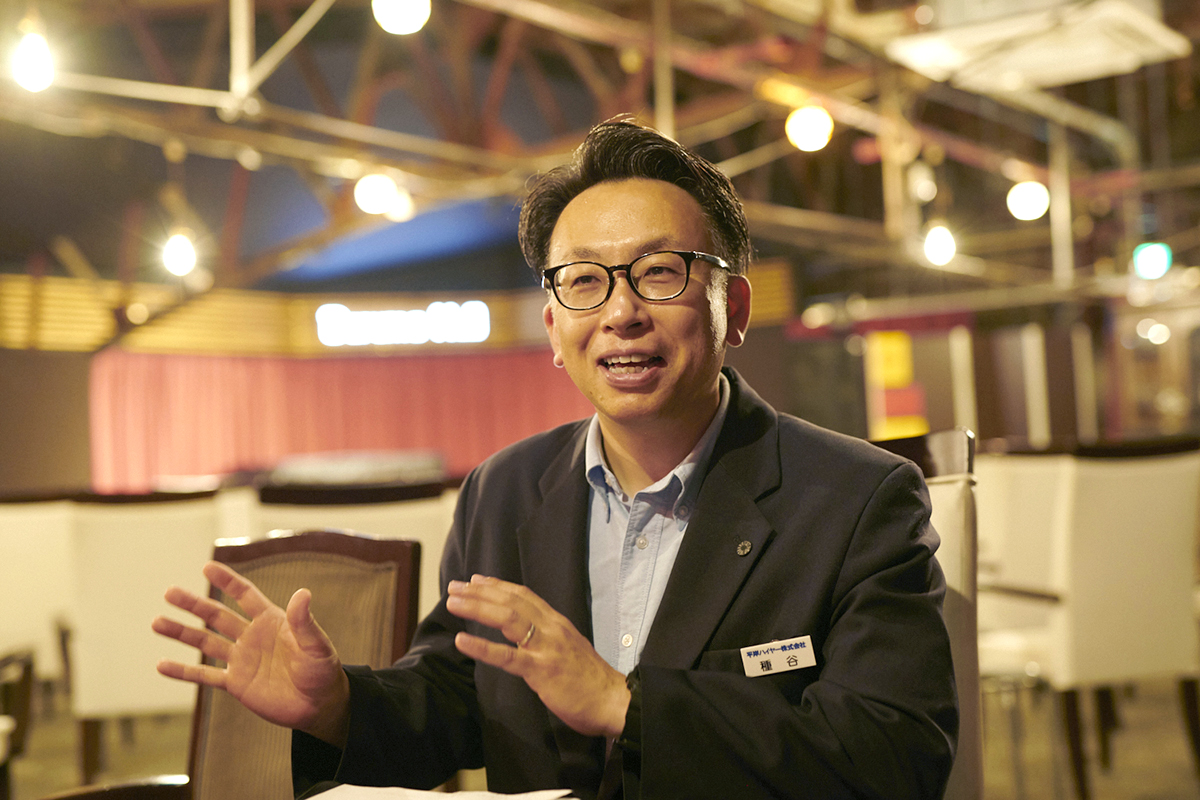 When I started working as a taxi driver for Hiragishi Hire six years ago, I was drawn to the company for its strong commitment to the local community. On top of offering reliable transportation, we also run events and services that give back to the community, like market days and comedy performances. We also have a strong belief that a taxi driver's skills don't end at driving, and some of our drivers even share their wealth of hospitality experience by helping out with things like bartending at local events. In that sense, we try to play an active role as part of our community.
The First Love effect and other travelers' tales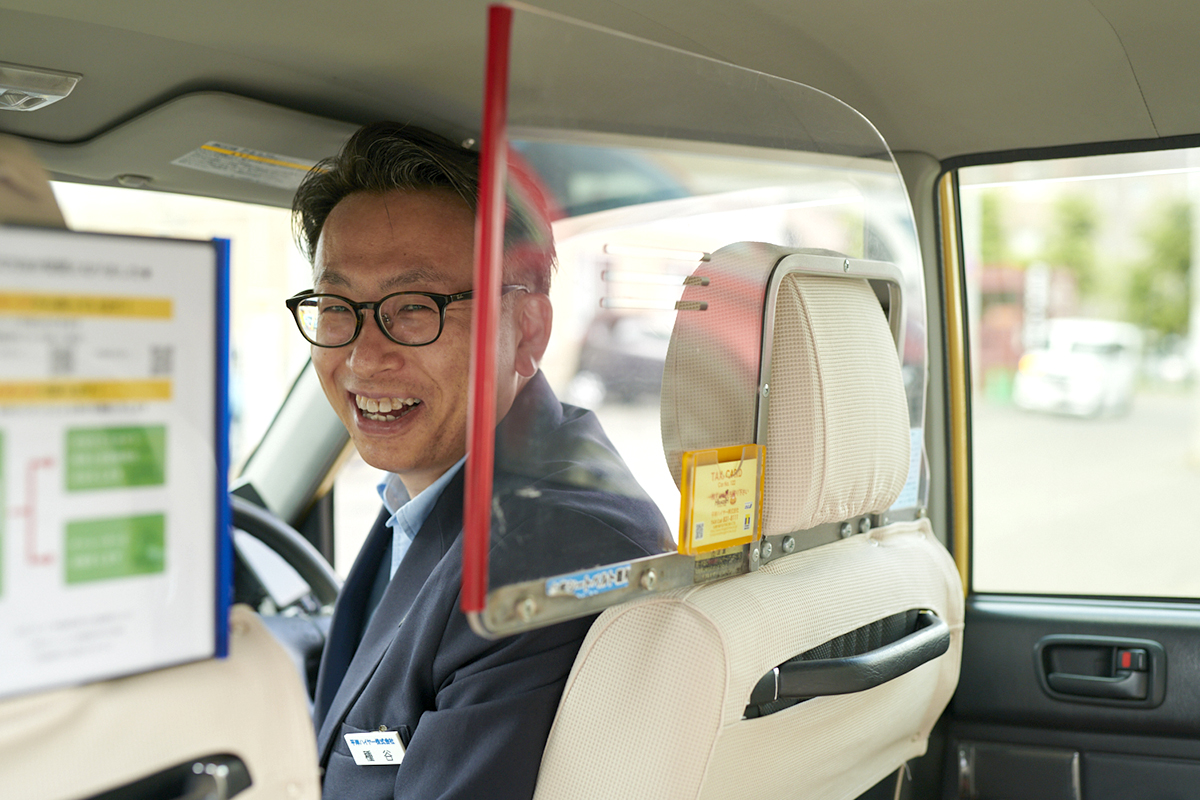 When the Netflix series First Love was shot in Sapporo, it was a big deal for us. One of the lead characters in the show—played by Hikari Mitsushima—worked at a taxi company, and those scenes were filmed at Hiragishi Hire. After that, people were turning up outside our building, and we had a lot of fun showing them around inside. It became almost like a pilgrimage site, with people traveling from all over.
In terms of overseas visitors, I once had a group of young guests from South Korea who were making their own promotional video. They promised to show me how it turned out, and when they sent me the finished video, I was pleasantly surprised to see they'd actually credited me by name as their driver. That was a very enjoyable experience.
When people come here from abroad, we might not always share the same language, but we understand each other by using translation apps and gestures. I think of my guests as if they were my own friends or family. I want to make sure they can enjoy their time as much as possible, so I'm always happy to get messages saying they had a great time on one of my tours.
When you hop in a taxi, the sky's the limit
One of the things that stands out to me about Sapporo is what a compact city it is. You don't have to travel very far to enjoy the city's attractions or rich nature!
I like to take visitors to the Hill of the Buddha in Sapporo's Minami Ward. Designed by Japanese modernist architect Tadao Ando, the big Buddha statue peeking over the top of a hill is always quite a surprising and impactful sight. I find the approach to the statue particularly impressive―first you'll find a calm pool of water stretching out in front of you, which you must walk around, and then you have to go through a long tunnel before finally reaching the hollow hill that houses the great statue. You can tell there's been a lot of thought put into the design. Once inside, I like to strike the gong and feel a sense of tranquility as the sound reverberates off the walls.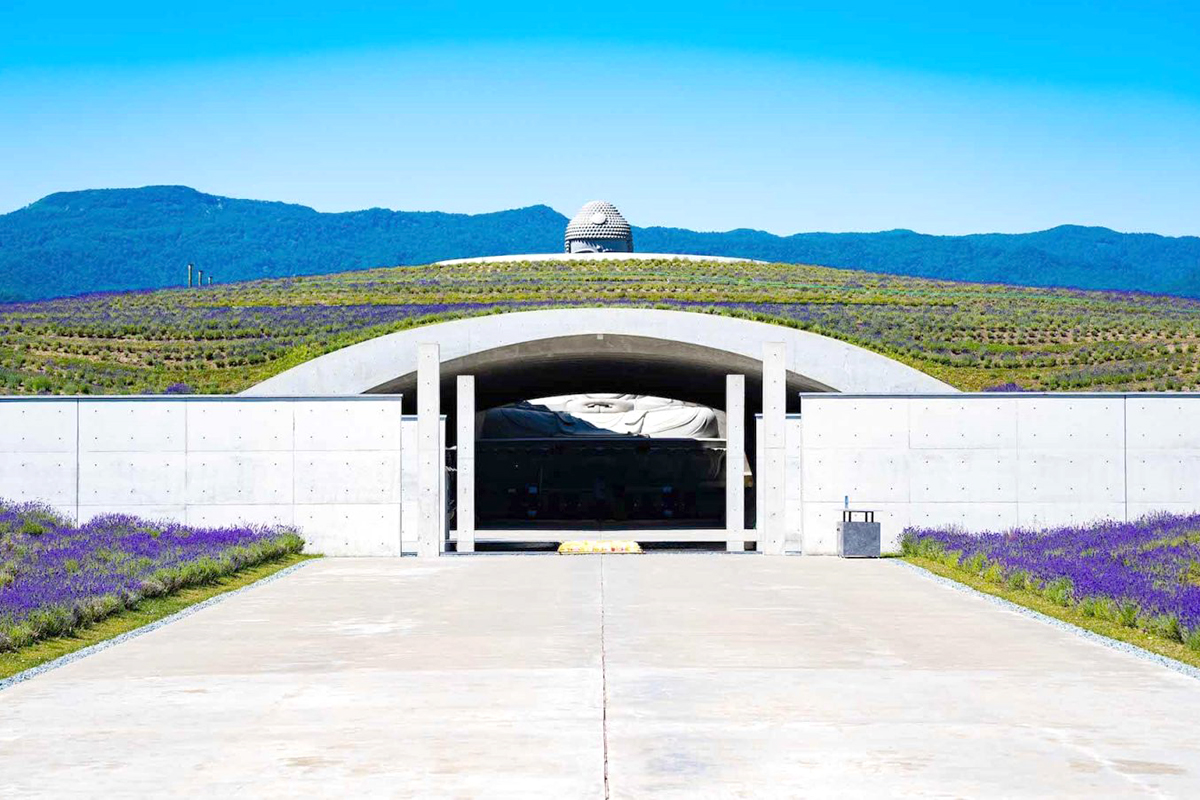 Another spot I love is the Sapporo Art Park in the city's south. It's an open-air museum where you can enjoy various sculptures that blend in perfectly with the lush natural surroundings. There's also Moerenuma Park in the east, which has a huge variety of interesting installations that fuse art with play.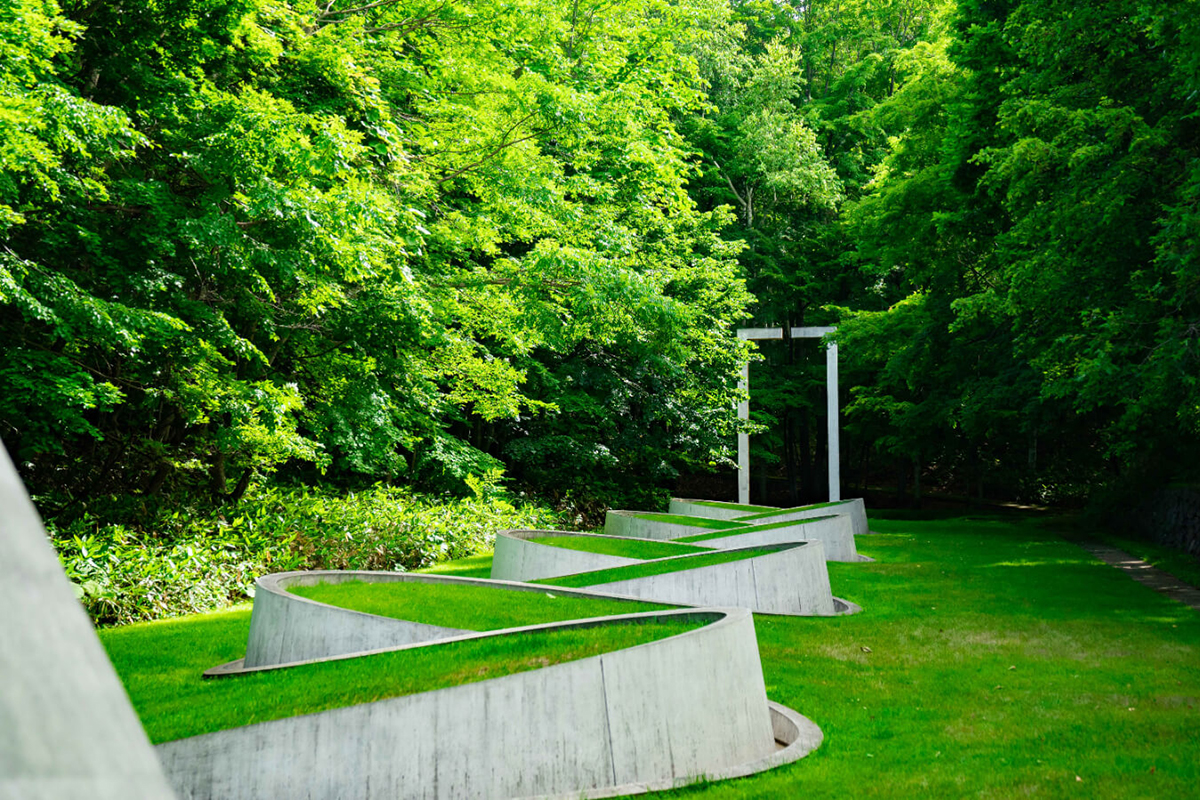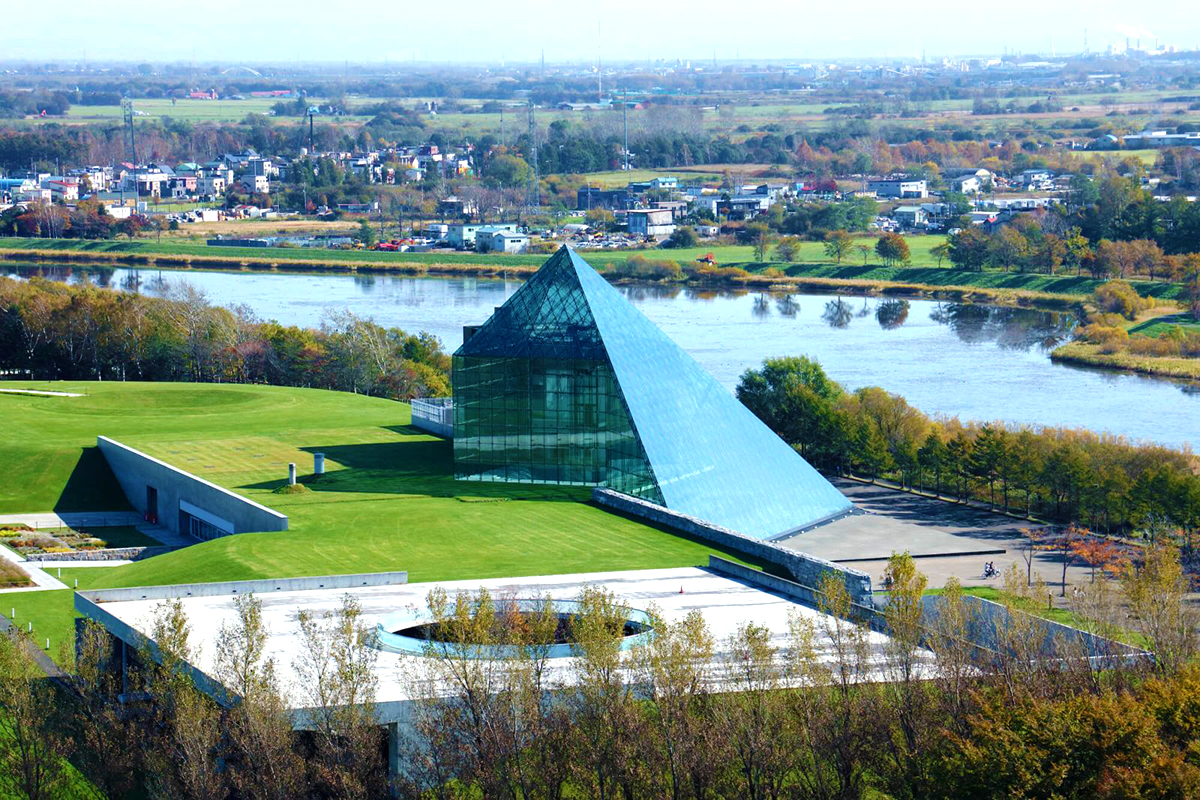 I'm always finding great places to try delicious food and sharing them with my guests. If they're on the hunt for some delicious soft-serve ice cream, I might take them to a shop run by an agricultural college for their fresh milk or a café run by a berry farmer who makes parfaits using freshly-picked strawberries.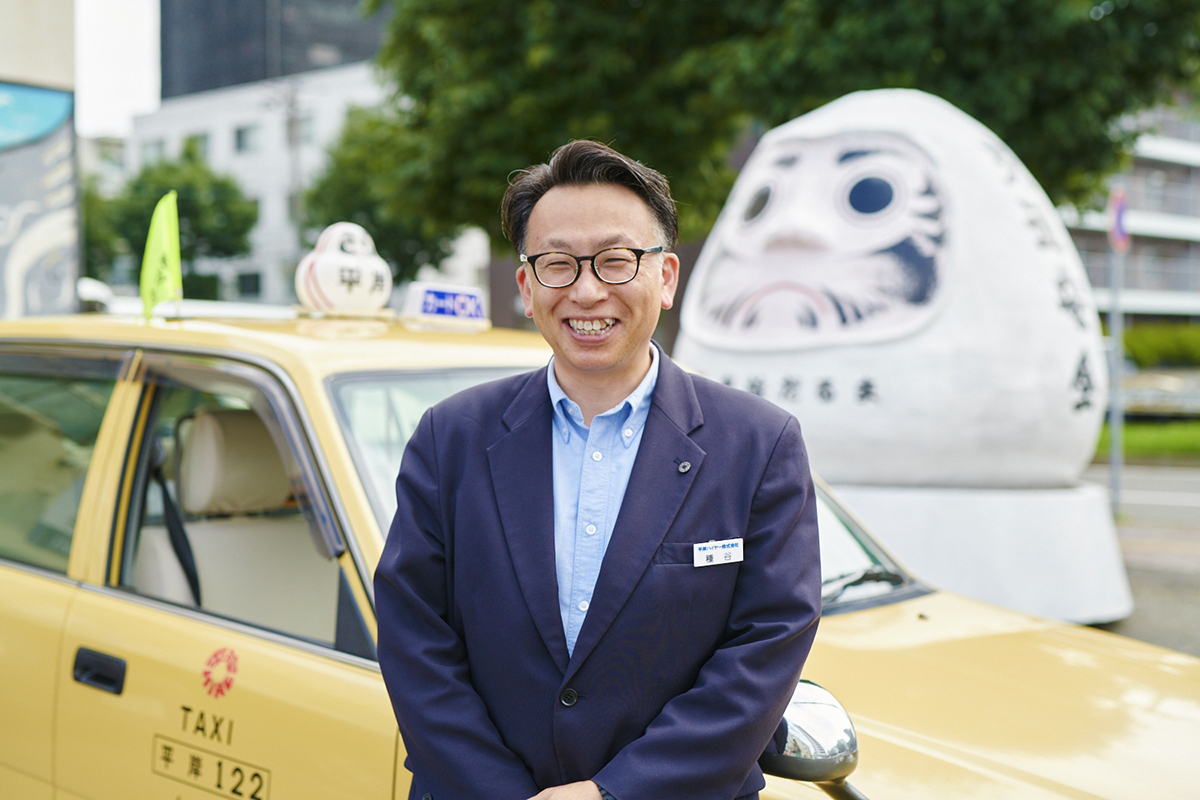 Sapporo has so many great attractions just a short drive from the city center, and I love doing everything in my power to make sure my guests have an incredible experience here.
I look forward to welcoming as many people as possible to our wonderful city.
Check out Hiragishi Hire's website and social media channels to find out more about exploring Sapporo by taxi.
Website: https://www.hiragishi-hire.co.jp/english/
Instagram: @hiragishihire