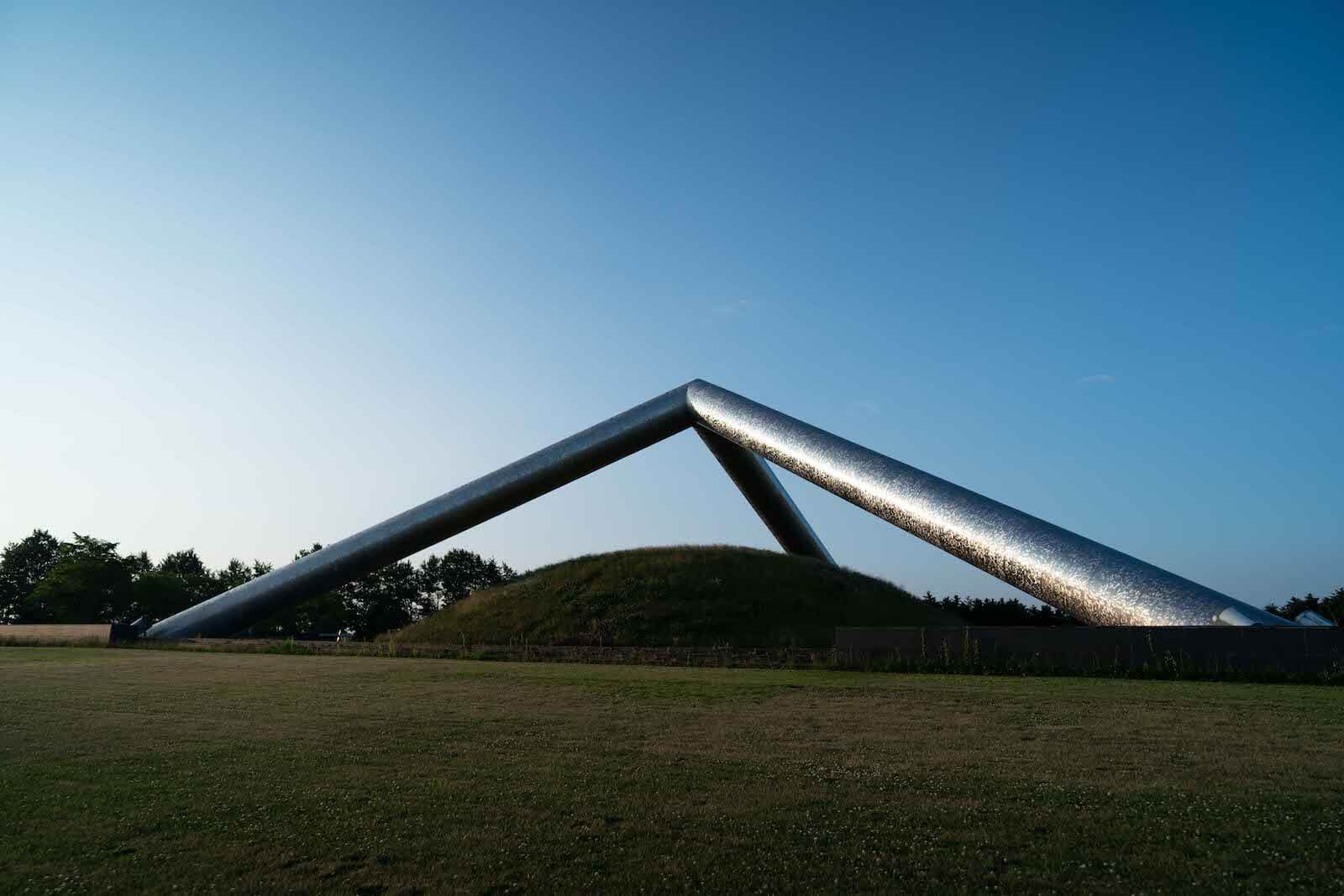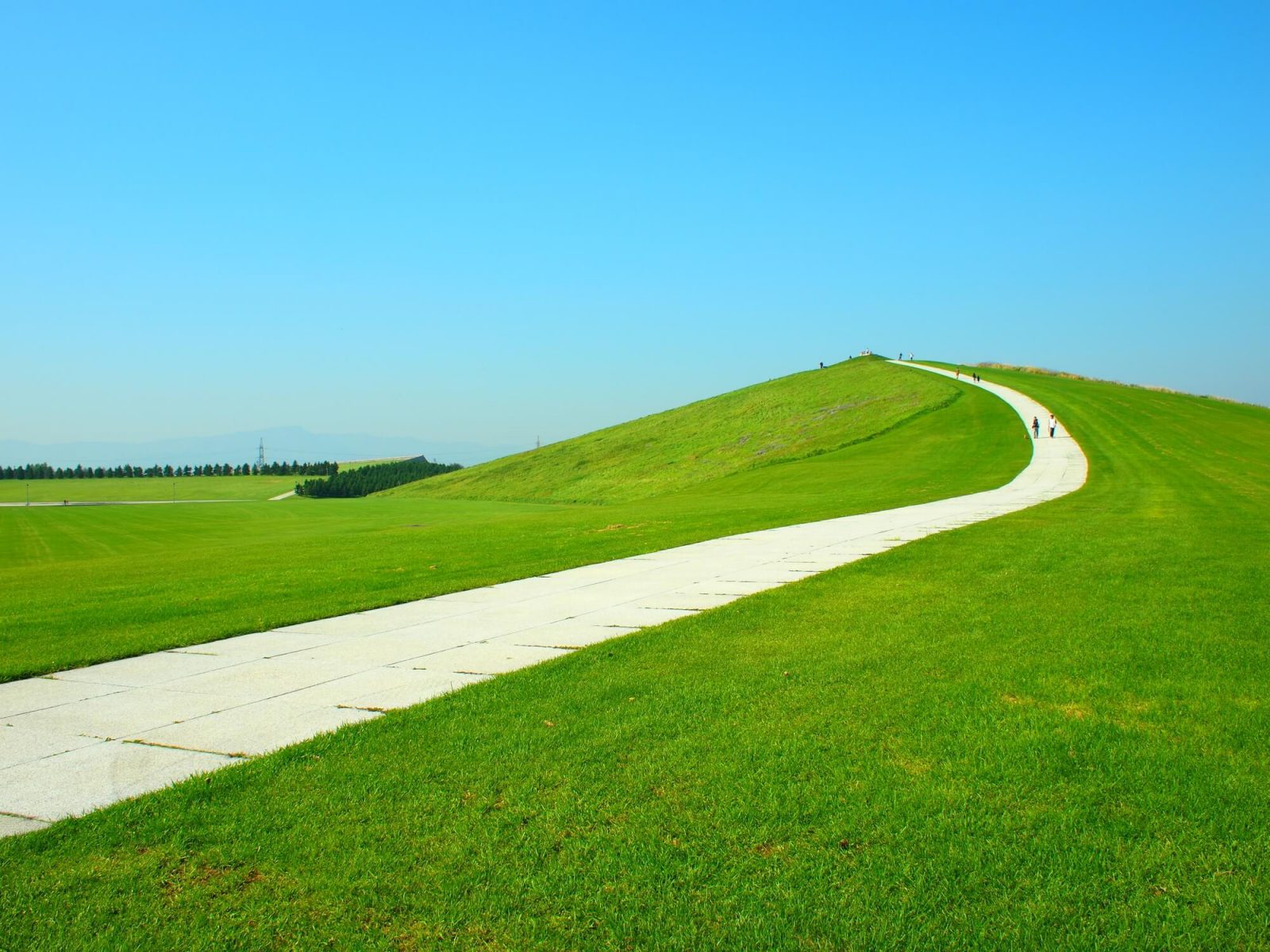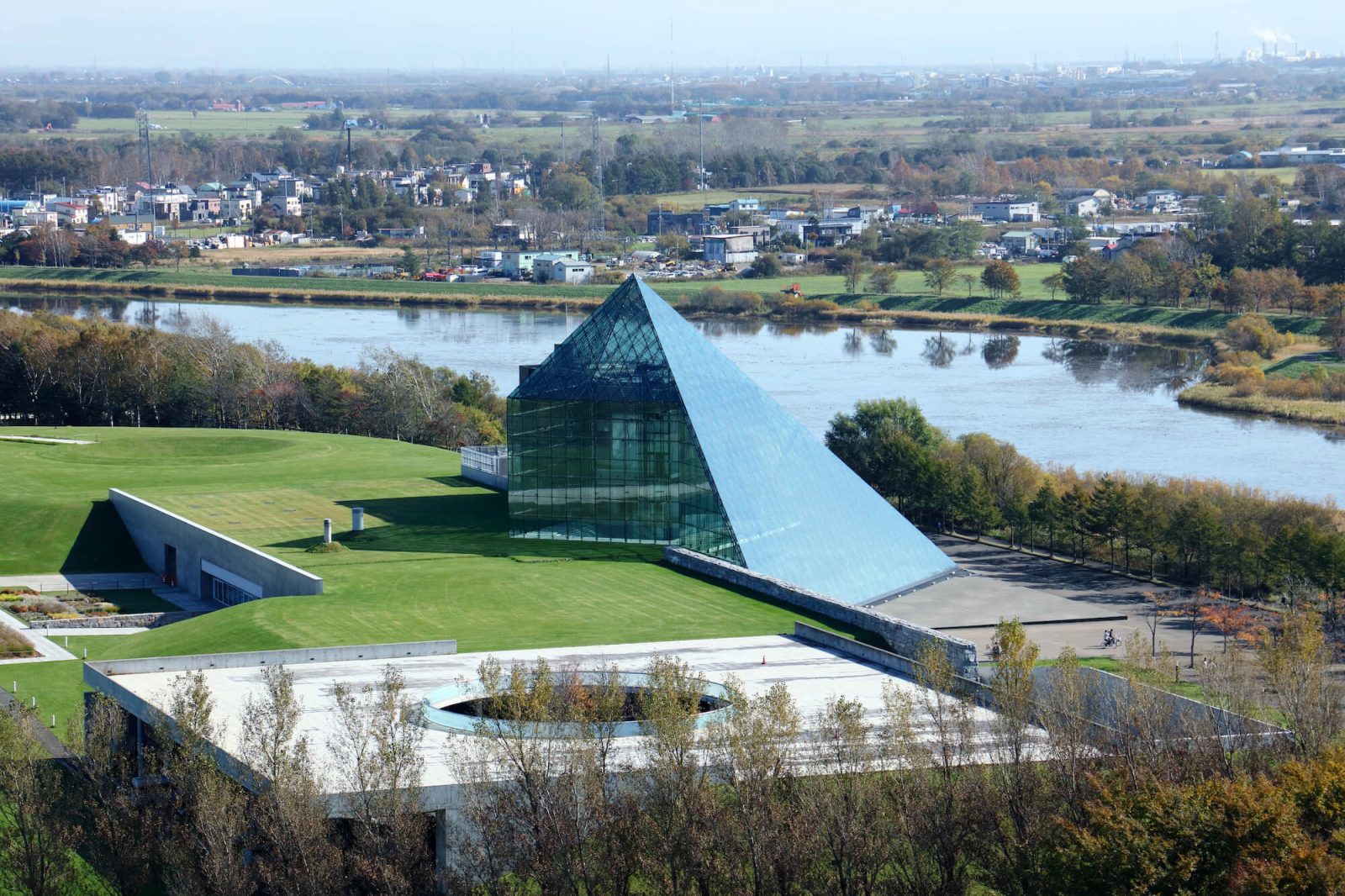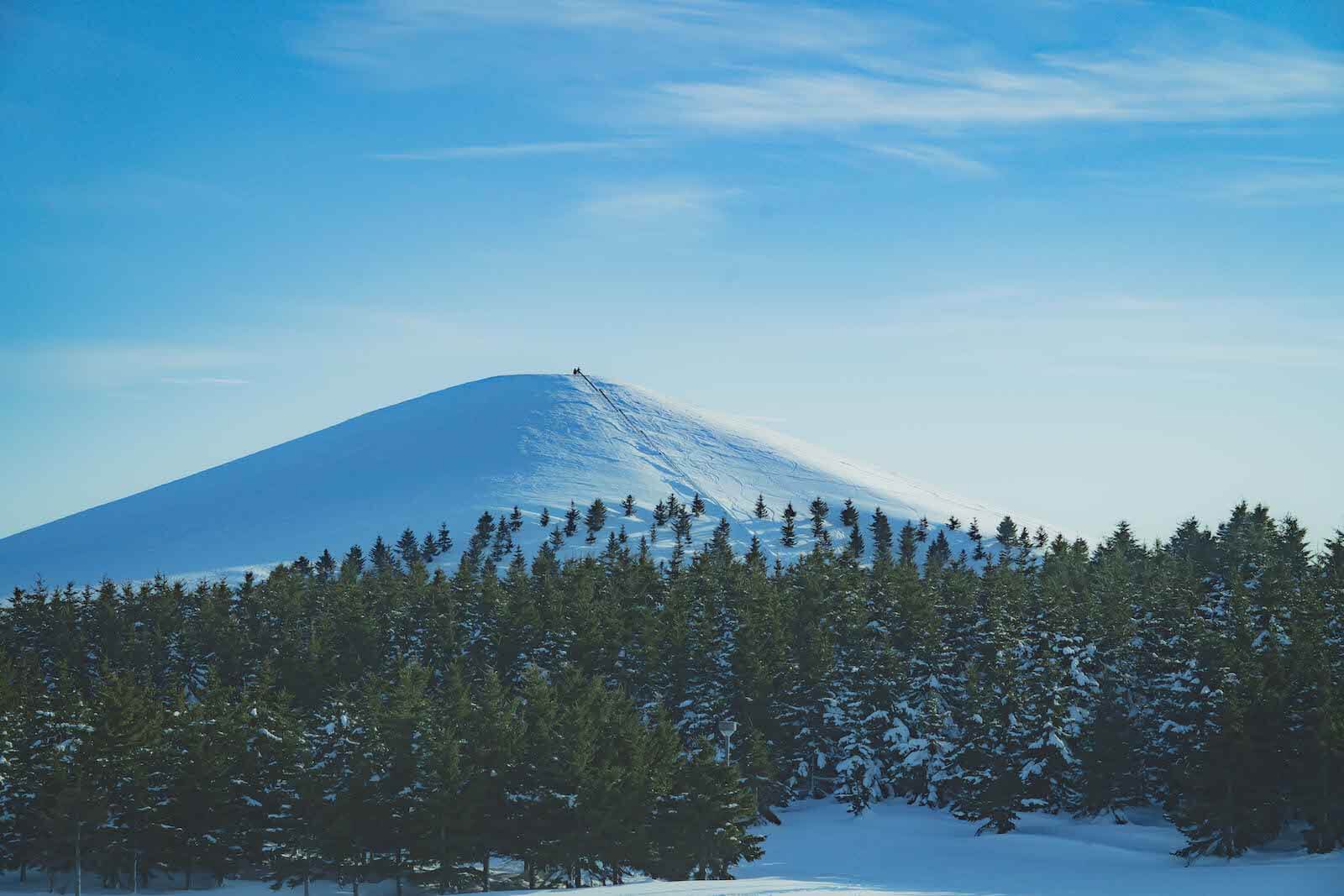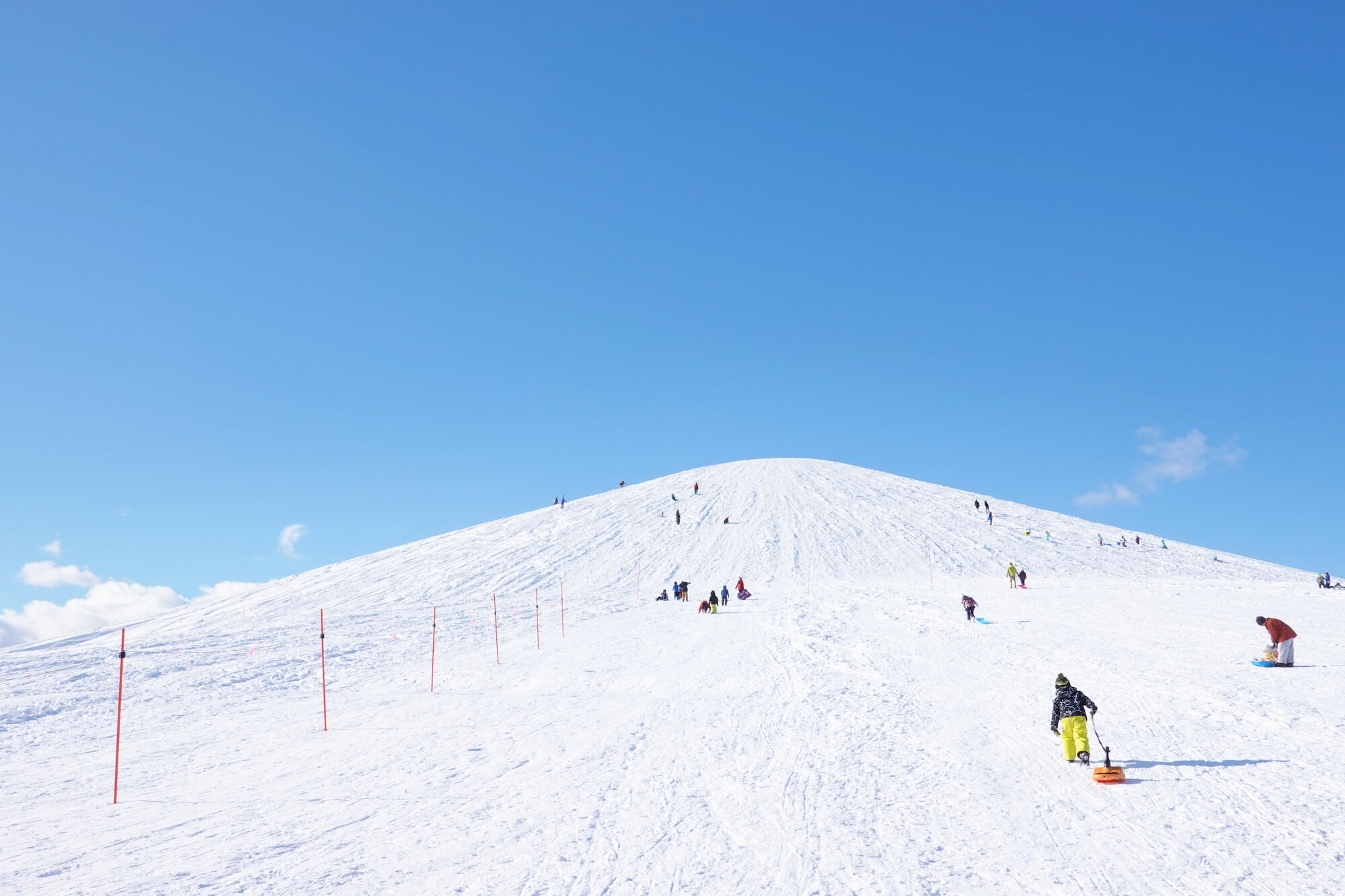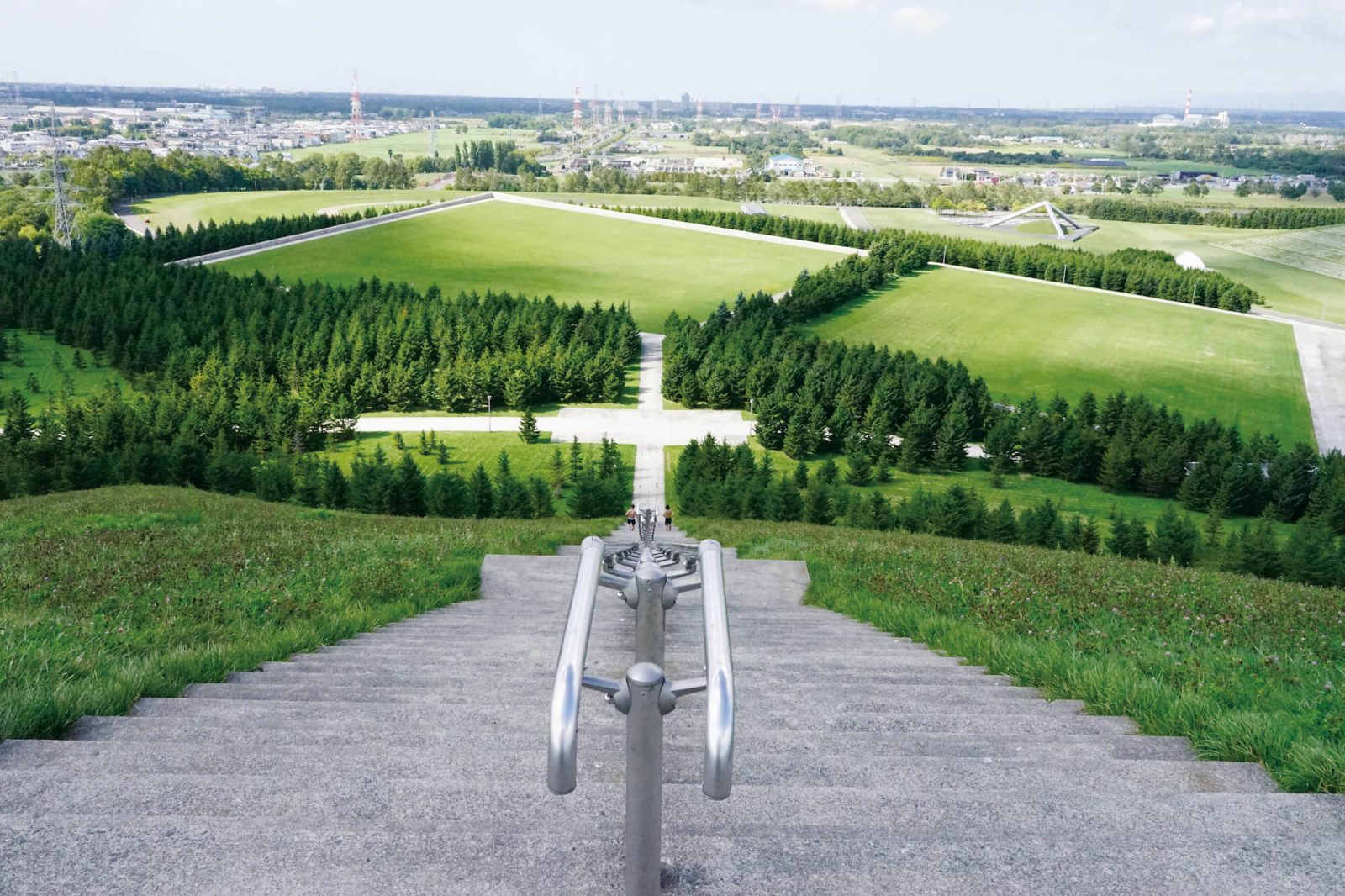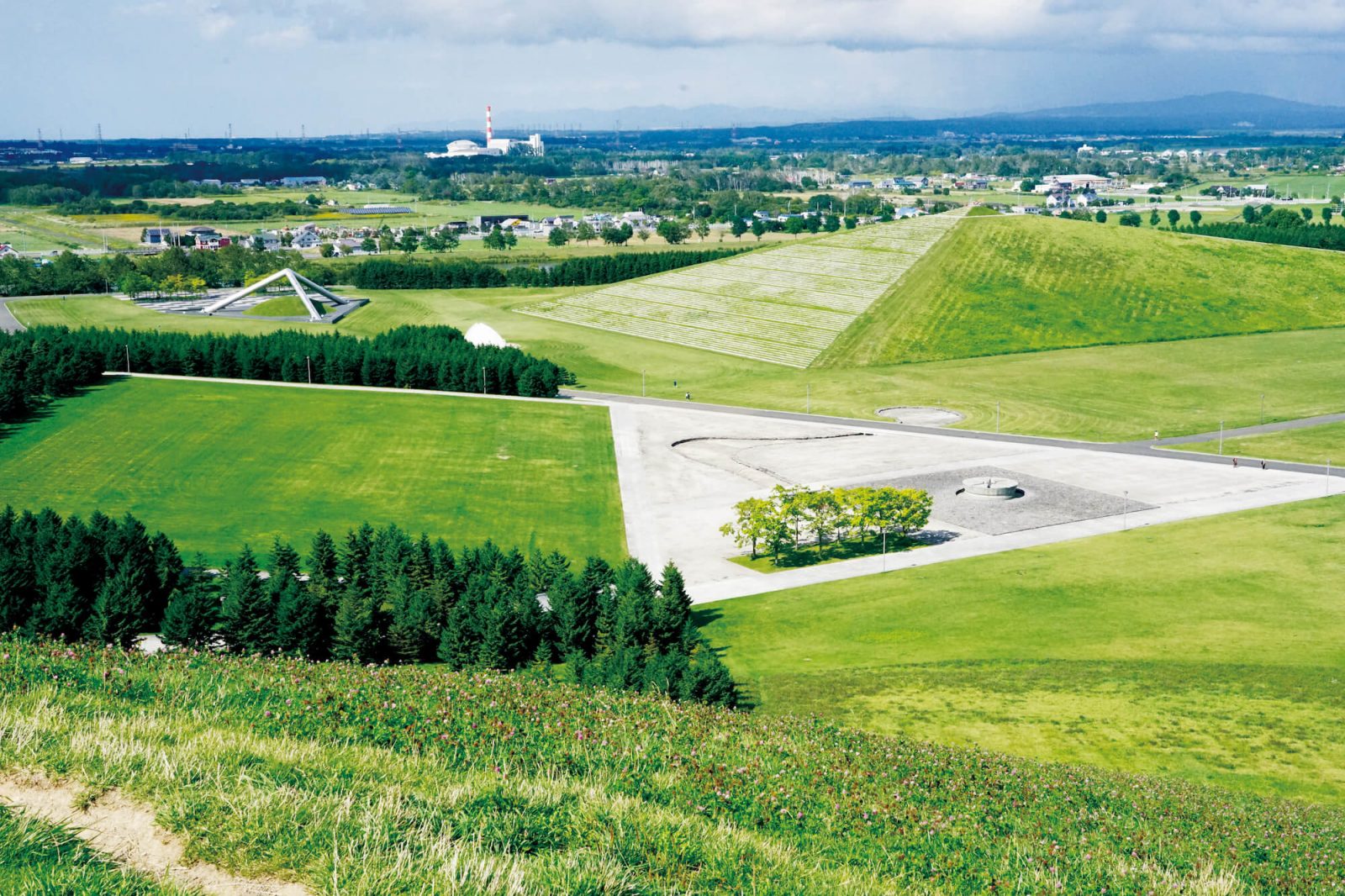 Harnessing the power of art, internationally renowned sculptor Isamu Noguchi restored this former landfill as an all-purpose park under his basic plan based on the concept of the whole park being one big sculpture. In keeping with this concept, the park has been organized so that as you explore the various areas you will find art and nature effortlessly blending into each other. With approximately 190 hectares filled with greenery, this park showcases the vastitude of Hokkaido's natural landscapes.
When you arrive at Moerenuma Park, take the 10-minute hike to the peak of Mt. Moere to get acquainted with the lay of the land, then jump on a rented bicycle and snap photos of the eye-catching statues that come into view while you explore the park.
Rainy day? No worries. Take a break from the elements inside the iconic Glass Pyramid "HIDAMARI". Casting a striking figure with crystalline glass walls that elegantly rise up to the sky, this three-story building has plenty of facilities on offer, such as a French restaurant that uses fresh produce harvested from the local region, a gallery and shops. Its environmental credentials are just as impressive, with the air-conditioning system inside using only natural cold energy derived from the outside air and snow and thermal energy from the sun.
When the park becomes blanketed in white fluffy snow, head to the fully stocked rental shop where you can rent equipment such as cross-country skis or sleds to enjoy the thrills of winter like a true Hokkaido local.
Take a moment to experience nature, art, environmental conservation and the uniqueness of Hokkaido at Moerenuma Park.
Useful Information

Moerenuma Park

Address

Moerenuma Koen 1-1, Higashi-ku, Sapporo

Access

Take the Chuo Bus to the Moerenuma Koen Higashiguchi (East Entrance) bus stop