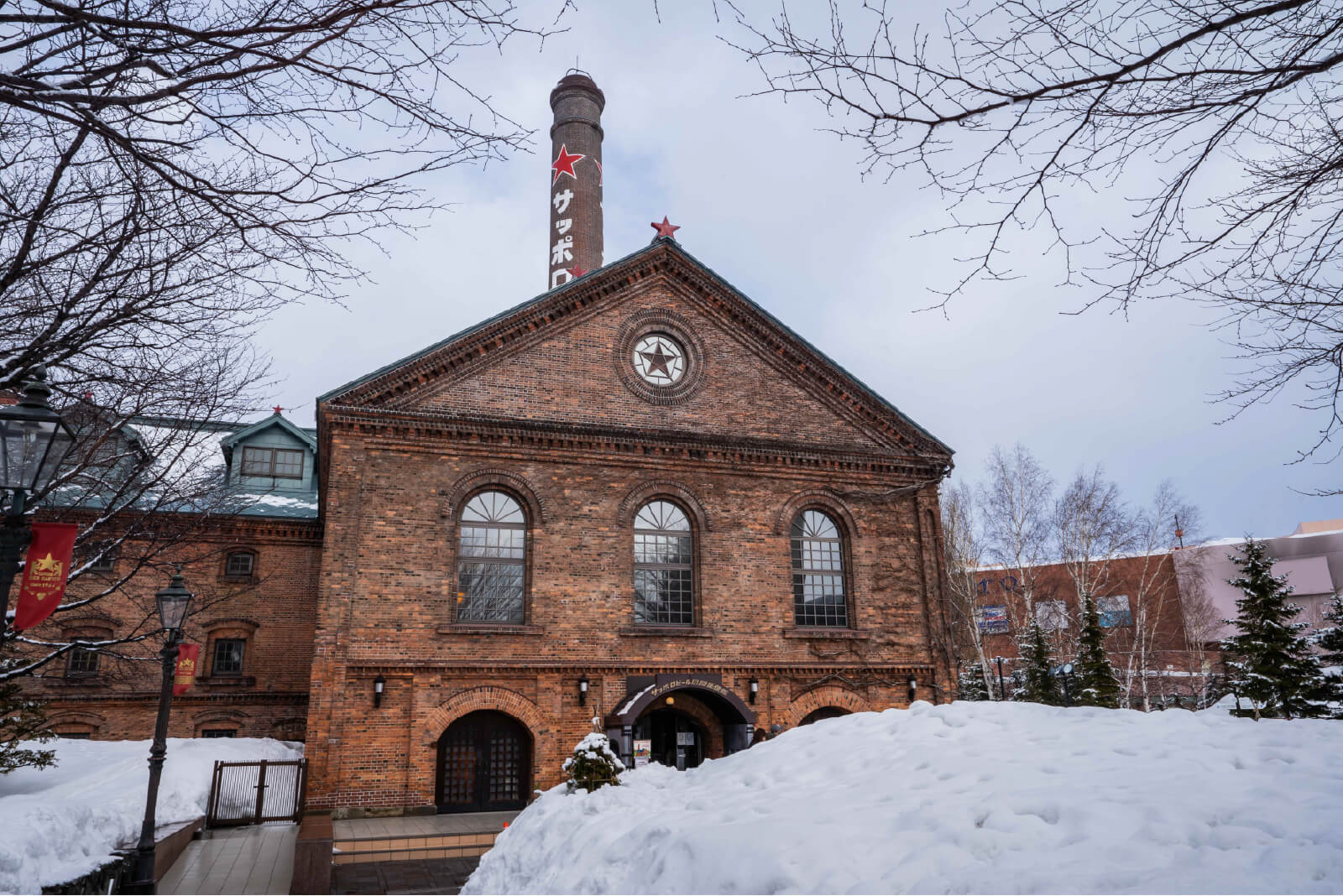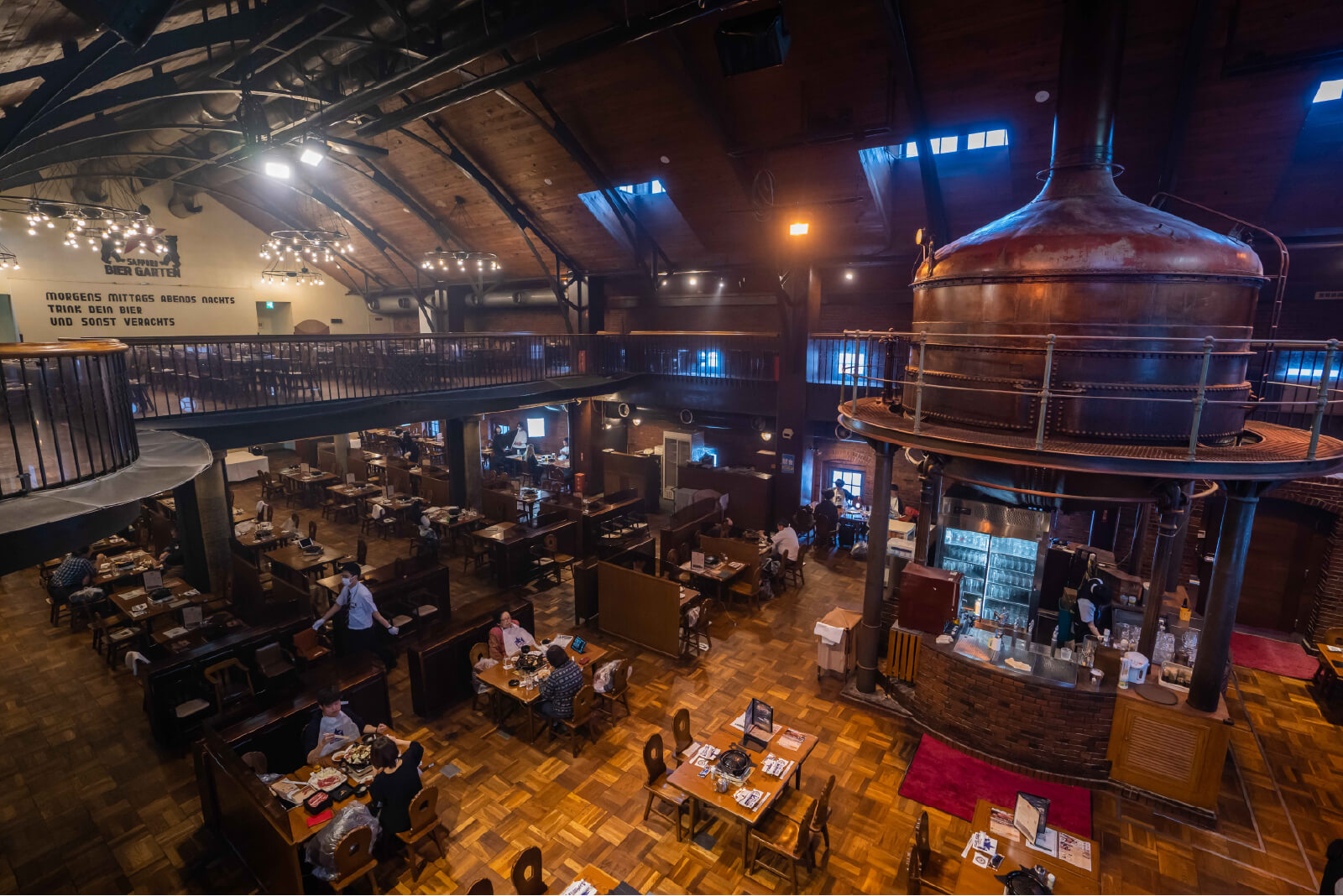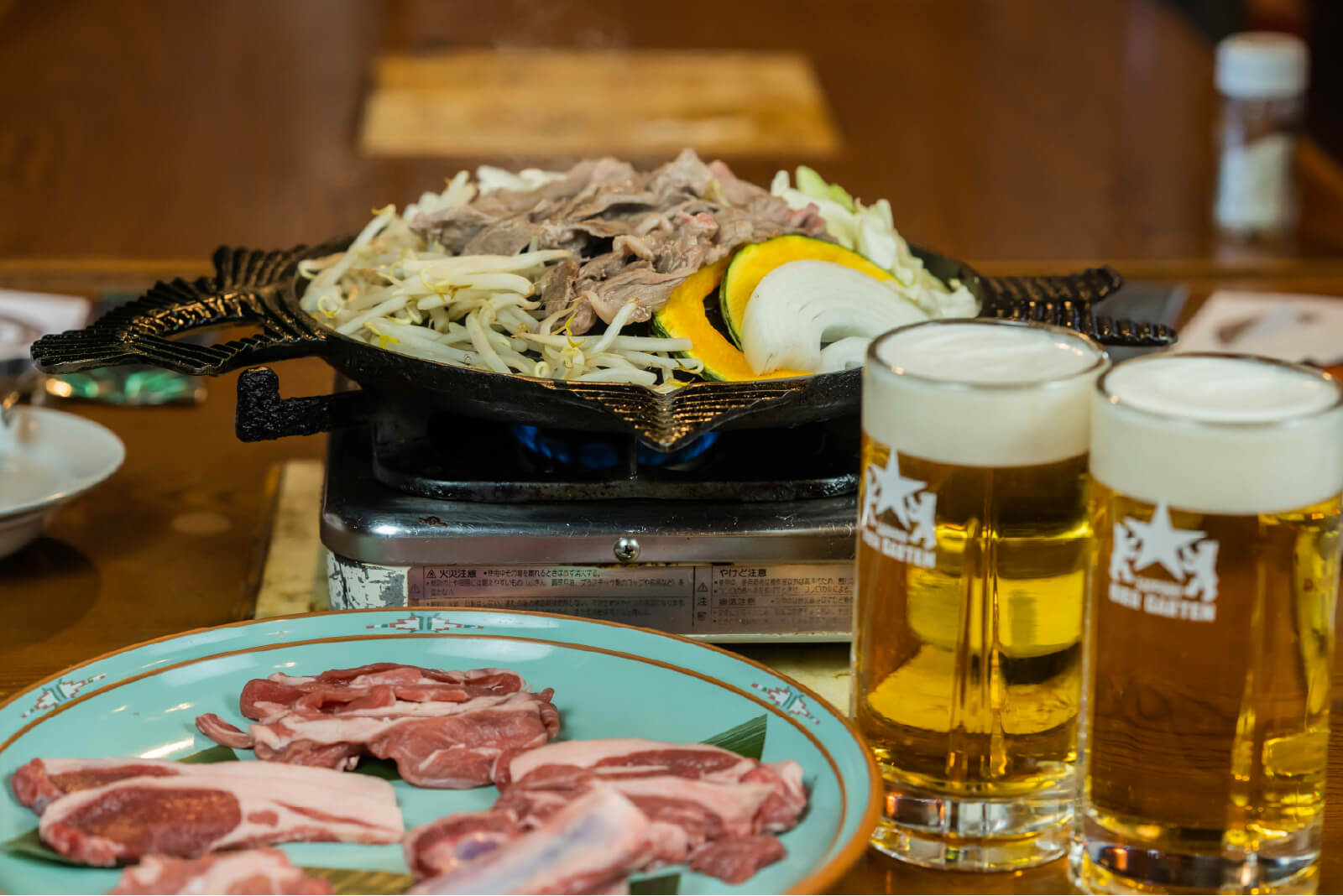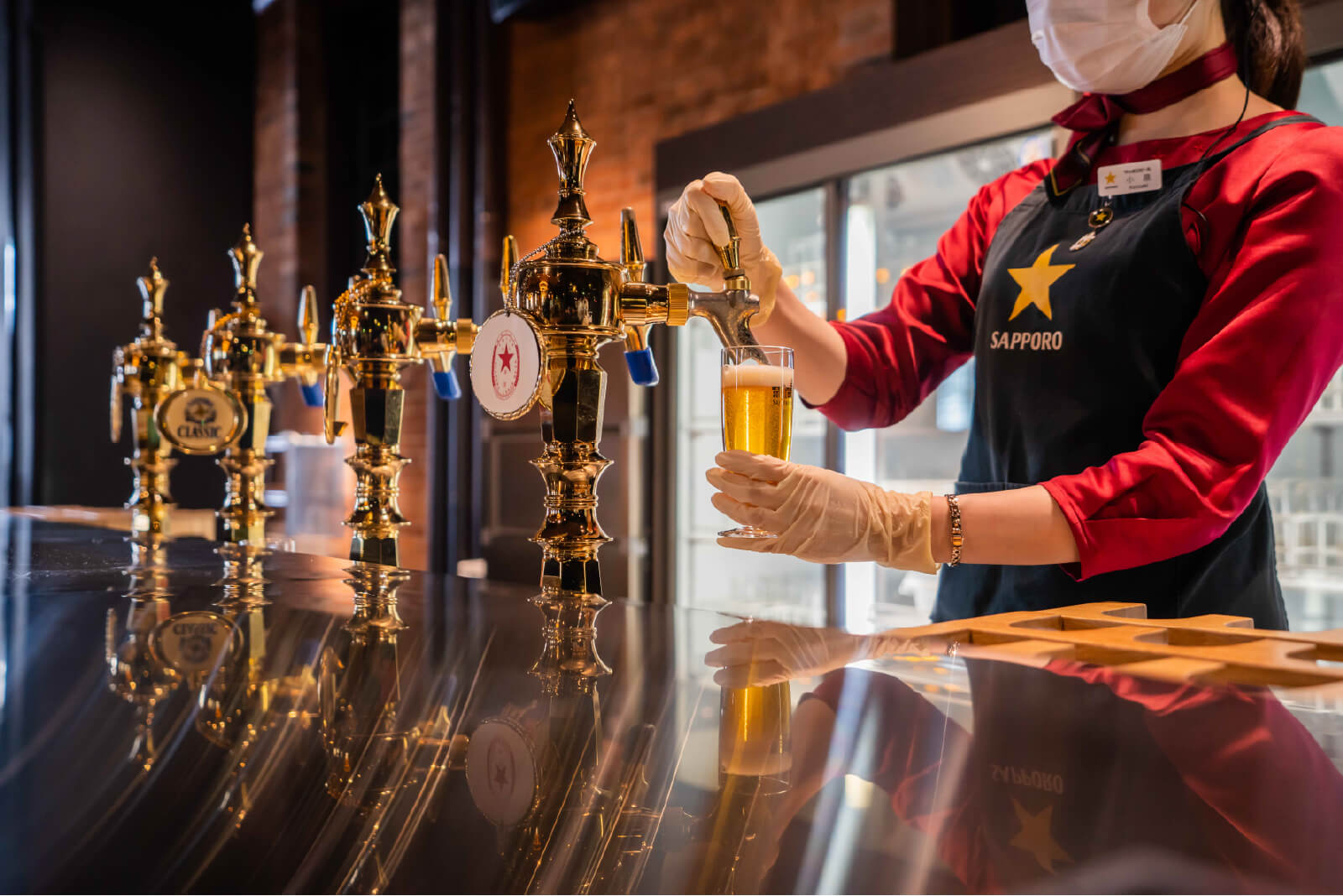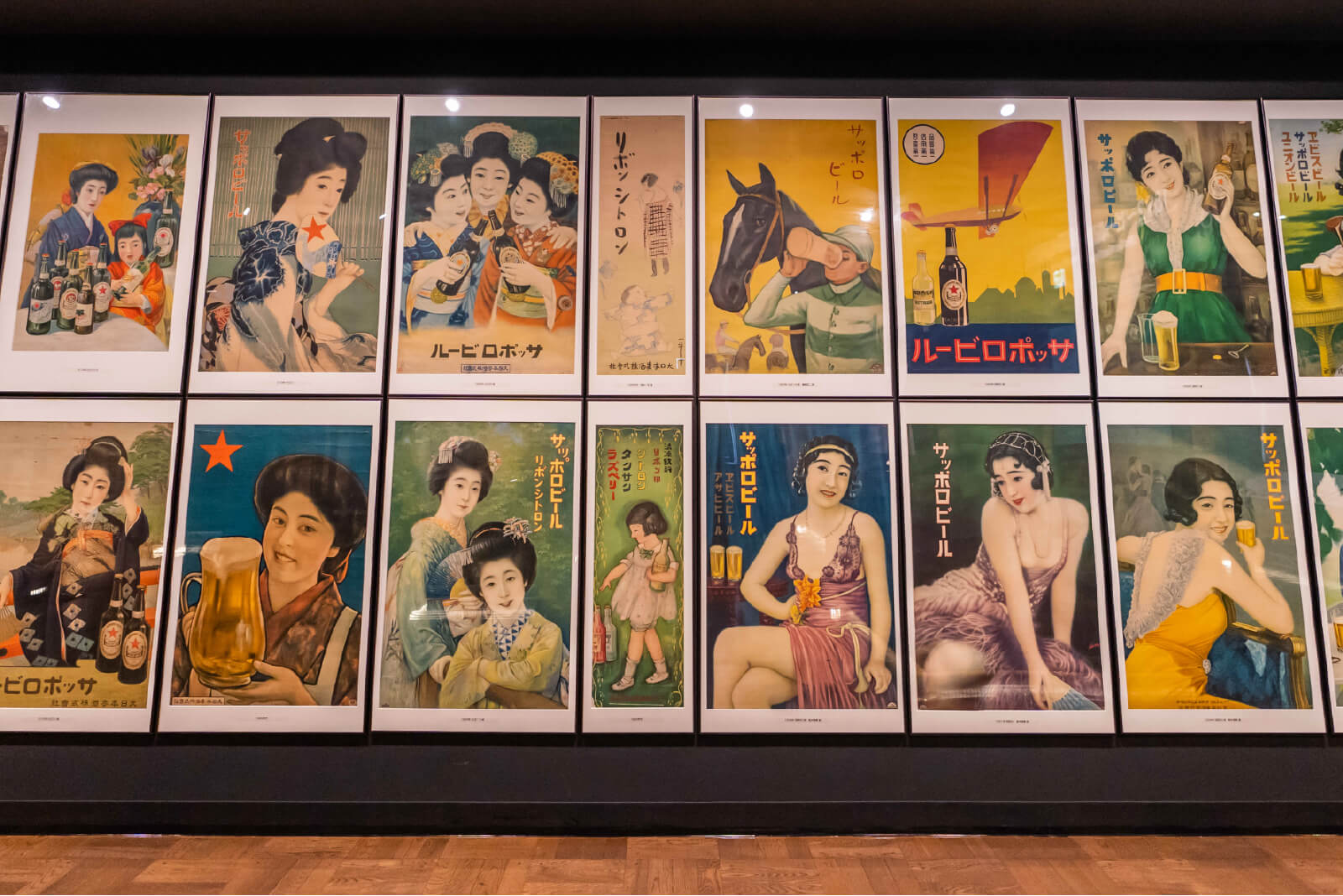 Sapporo Beer Garden and Sapporo Beer Museum
It's hard to find someone who hasn't heard of Sapporo Beer. This brand was the start of Japan's beer history—the first beer brewery in Japan was built here in 1876 because Hokkaido's cool climate was considered ideal for beer production. The demand for beer increased with the development of Hokkaido and Sapporo, and Sapporo Beer's rising star mirrored the rapid development of Hokkaido itself. A 48.5-meter-high chimney, which has been used since the beginning of operation, casts an impressive figure as a symbol for the brewery. Sapporo Beer's unique lettering, red brick façade and red star symbol hark back to the Hokkaido development era, making it a popular spot to snap some photos.
Head to the Sapporo Beer Museum and delve into the rich history of beer in Japan. Here you can follow the story from the early days of beer production to the spread of beer culture throughout Japan, including the instrumental role of Japanese brewers trained in Germany, the home of beer, and the support Sapporo Beer received from foreigners employed by the Hokkaido Development Commission.
At Sapporo Beer Garden, you can enjoy a flight of three types of beer: SAPPORO CLASSIC, which is only available in Hokkaido, the standard Black Label, and Kaitakushi-Beer, which is brewed to emulate the taste of Sapporo's pioneering brews. Sit down for a meal in the Beer Hall, where red brick walls create a warm atmosphere, transporting you back into the tradition and history of those early days. Nothing goes down better with a cold lager than Hokkaido's very own Genghis Kan. Slices of lamb and mutton grilled to perfection on an iron pan melt in your mouth. There are all you can eat and drink options for those who want to really indulge.
REVIEWS
I loved the architecture, the lively European-style beer hall atmosphere, and the amazing food (go for the all-you-can-eat-and-drink course) - succulent barbecued lamb all washed down with Japan's best beer!

Travel and Outdoor Writer Tom Fay
Useful Information

Sapporo Beer Garden and Sapporo Beer Museum

Address

Kita 7-jo, Higashi 9-chome, 2-10, Higashi-ku, Sapporo

Access

Take a bus from JR Sapporo Station and disembark at Sapporo Beer Garden