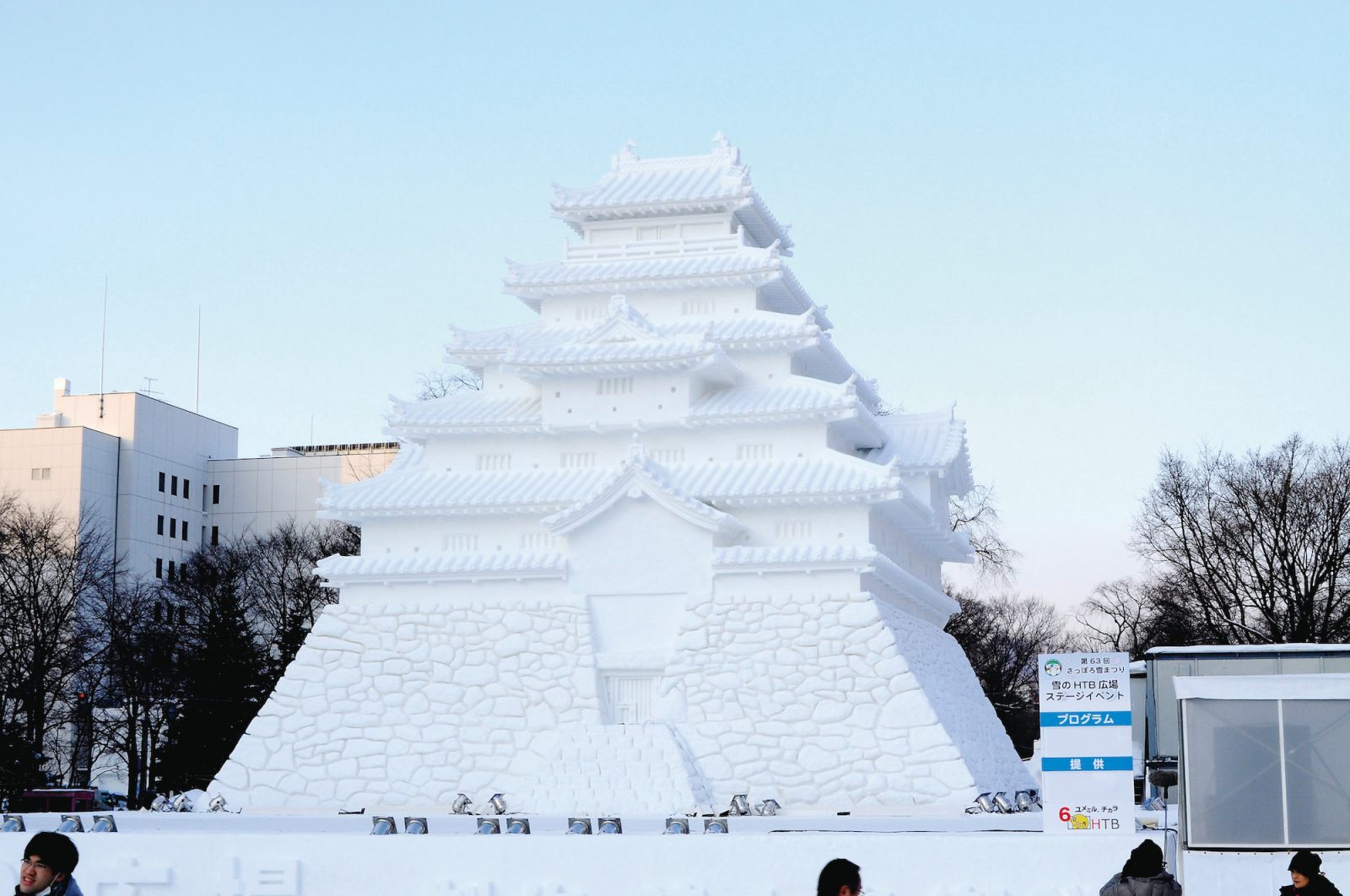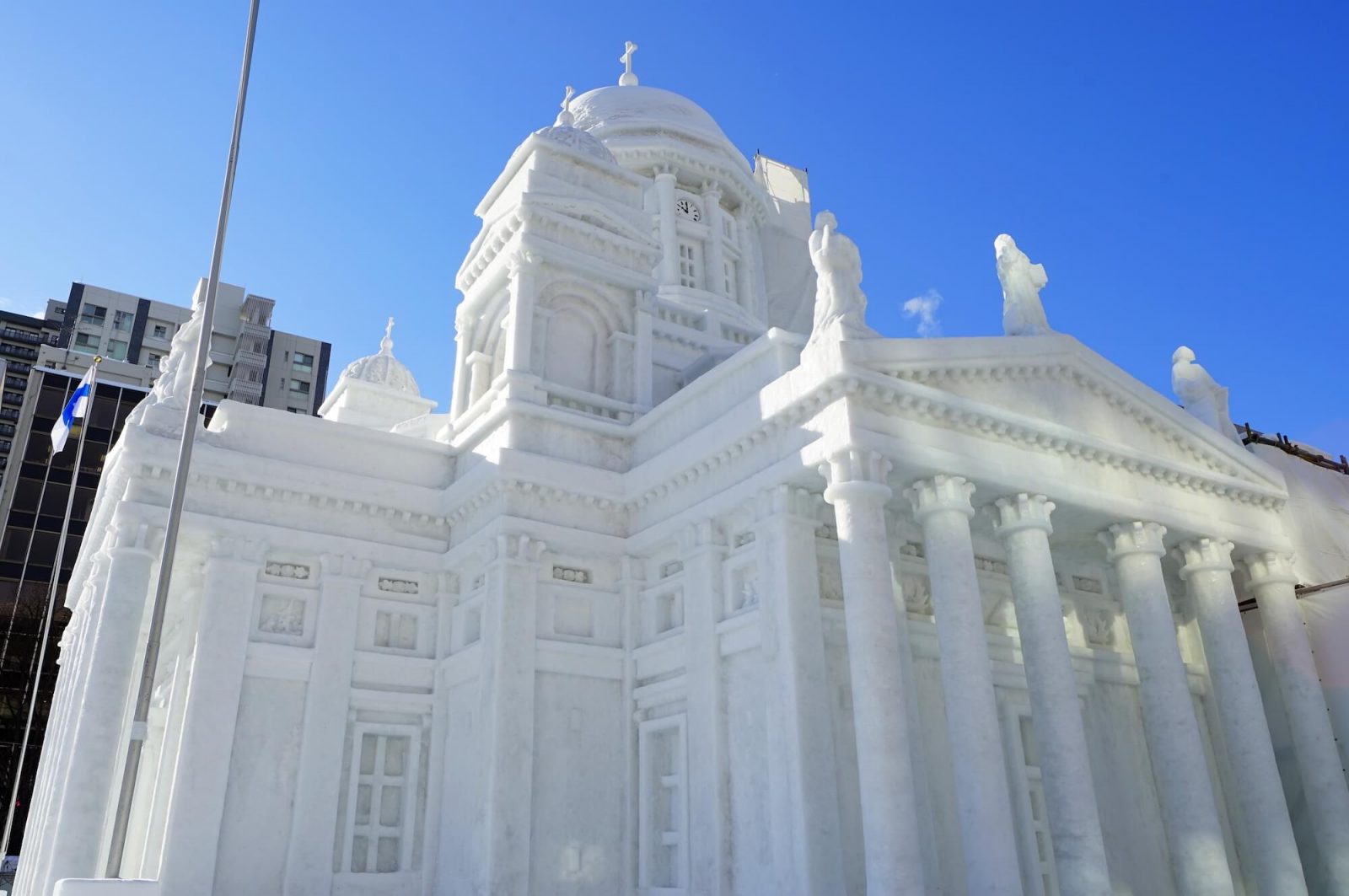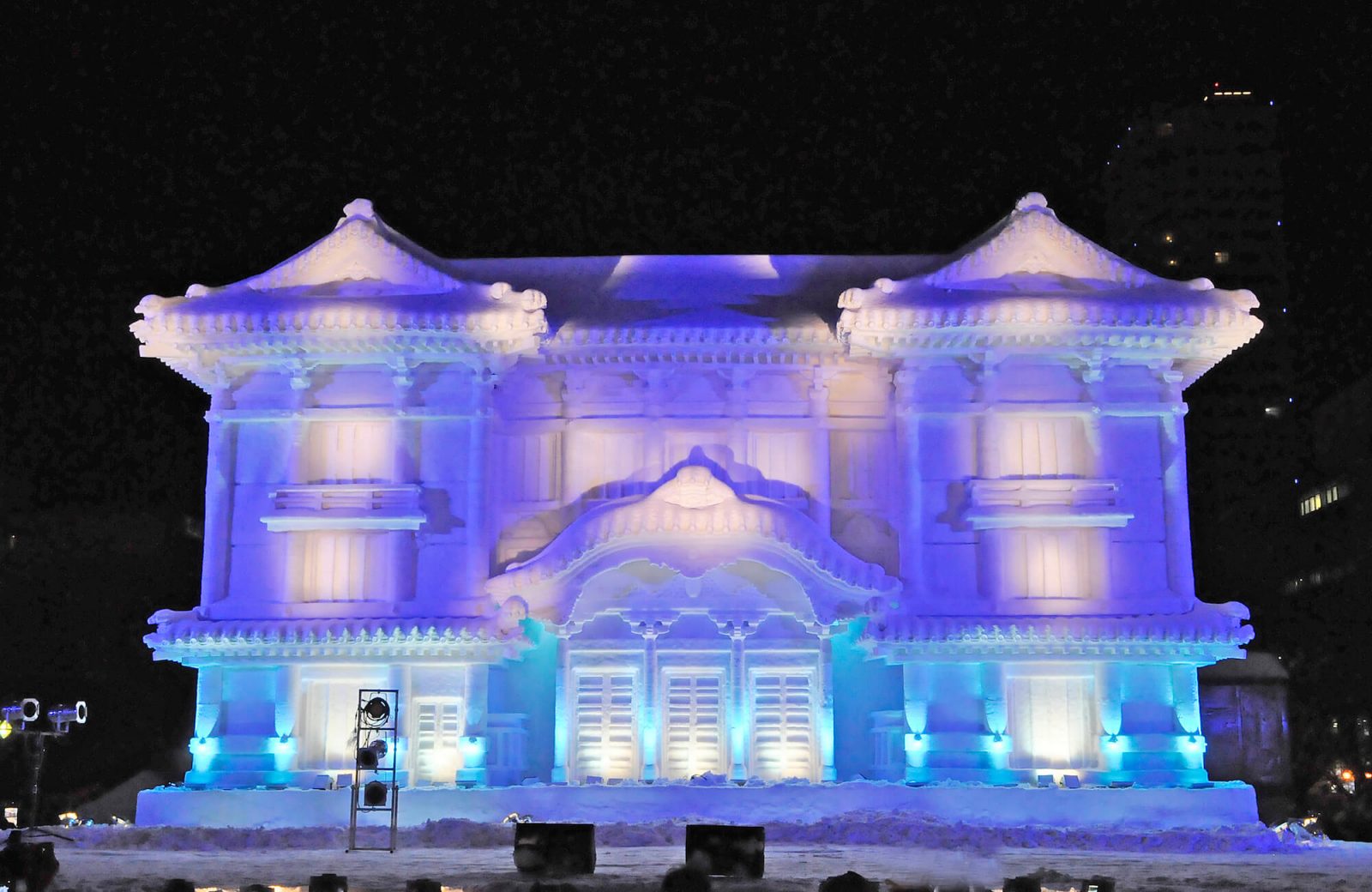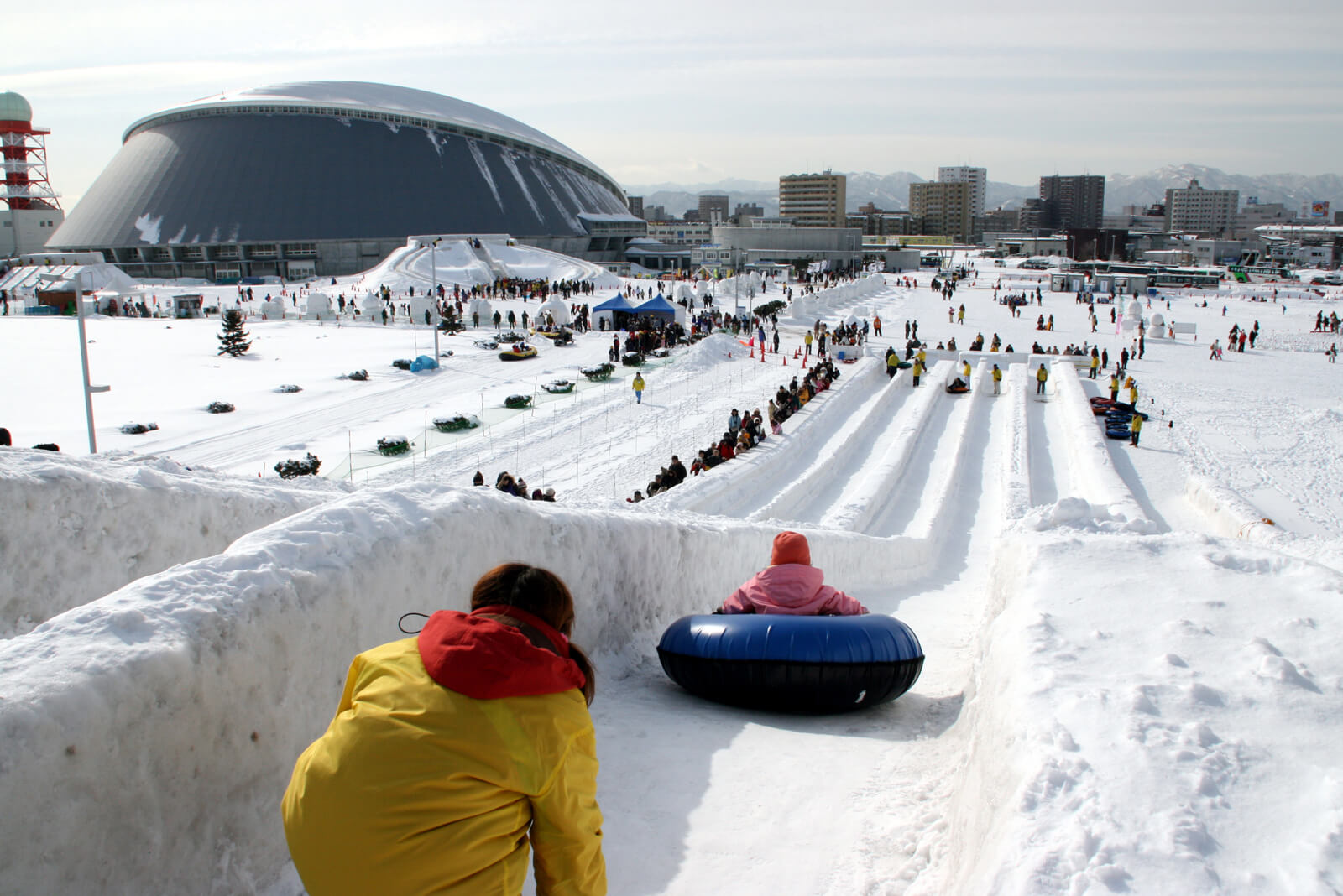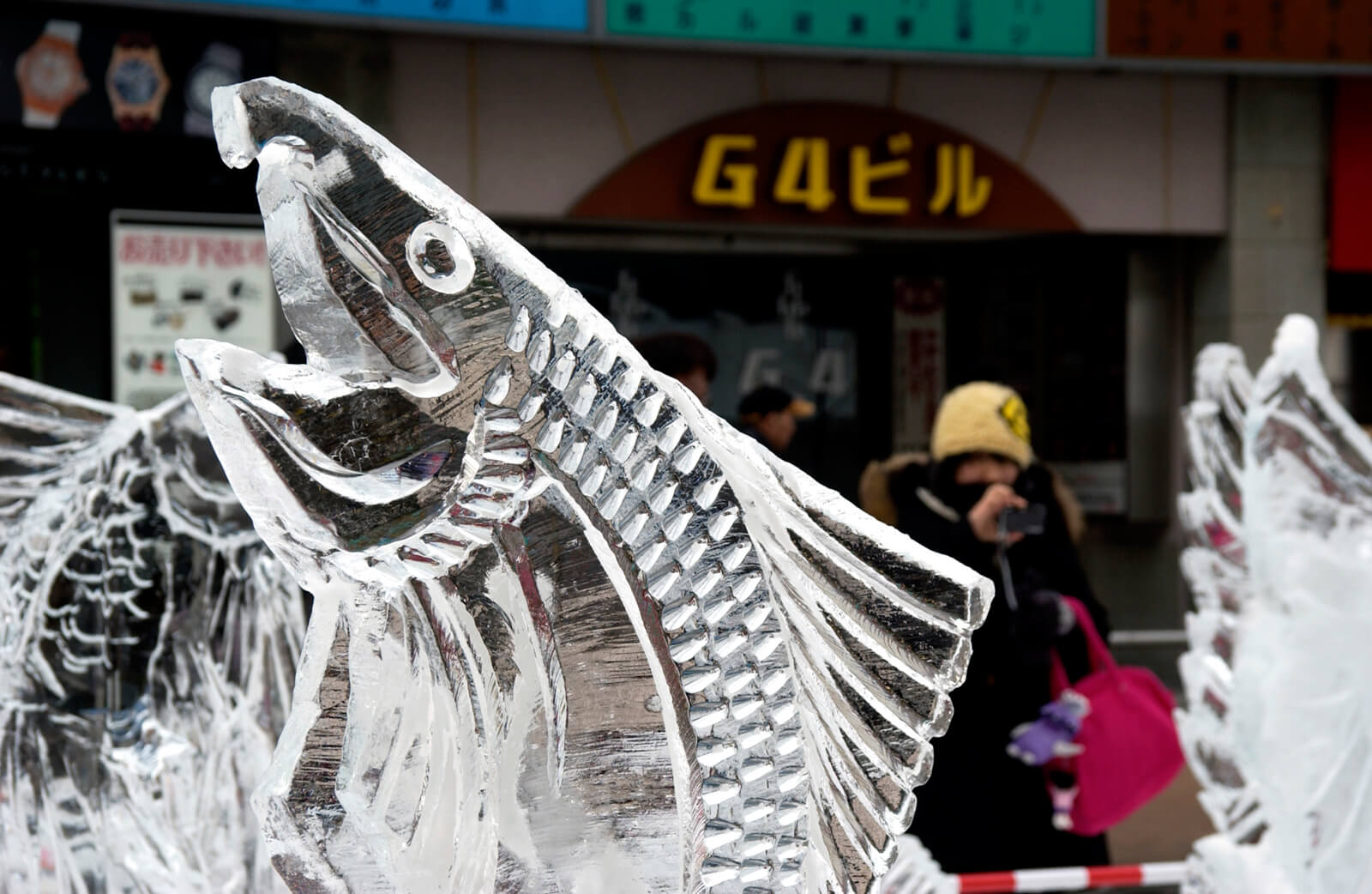 Sapporo Snow Festival is Japan's premier winter festival. While Japan takes pride in having four distinct seasons, Hokkaido is especially renowned for the vast differences in weather seen throughout the year. Sapporo in particular is known for its long winters and average annual snowfall in excess of 5 meters. The Sapporo Snow Festival has its roots as a project to turn the harsh winter into something to celebrate. It began in 1950, when local middle and high school students created snow sculptures in Odori Park. The festival has since grown to become Sapporo's most iconic winter event and now draws some 2 million visitors from around the world to the city each year.
The festival takes place at several locations throughout the city. The Odori Site is an absolute must see, with snow sculptures over 10-meters tall that are breathtaking in both scale and complexity. For those who want to get active, the Tsudome Site is a playground of giant slides and snow tubing that is ideal for children. Even the neon-lit district of Susukino is transformed into an open-air art gallery with an abundance of intricate ice sculptures. Sapporo Snow Festival is held exclusively in early February, and no winter in Sapporo would be complete without this perfect marriage of city and snow.
---
REVIEWS
The snow festival was unlike anything I'd ever seen before! We got to see amazing art that had been created out of snow and ice. When we got there, there was a light show with music, concerts and lots of people enjoying the festival vibes. It was really fun, like a big party in the middle of the city.

The Snow Festival was an awesome and unique experience! Big snowflakes were falling, which added to the magic as we took in the stunning sights and sounds. We heard that high school students had made some of the sculptures. It was interesting to check out all the different things they had come up with.