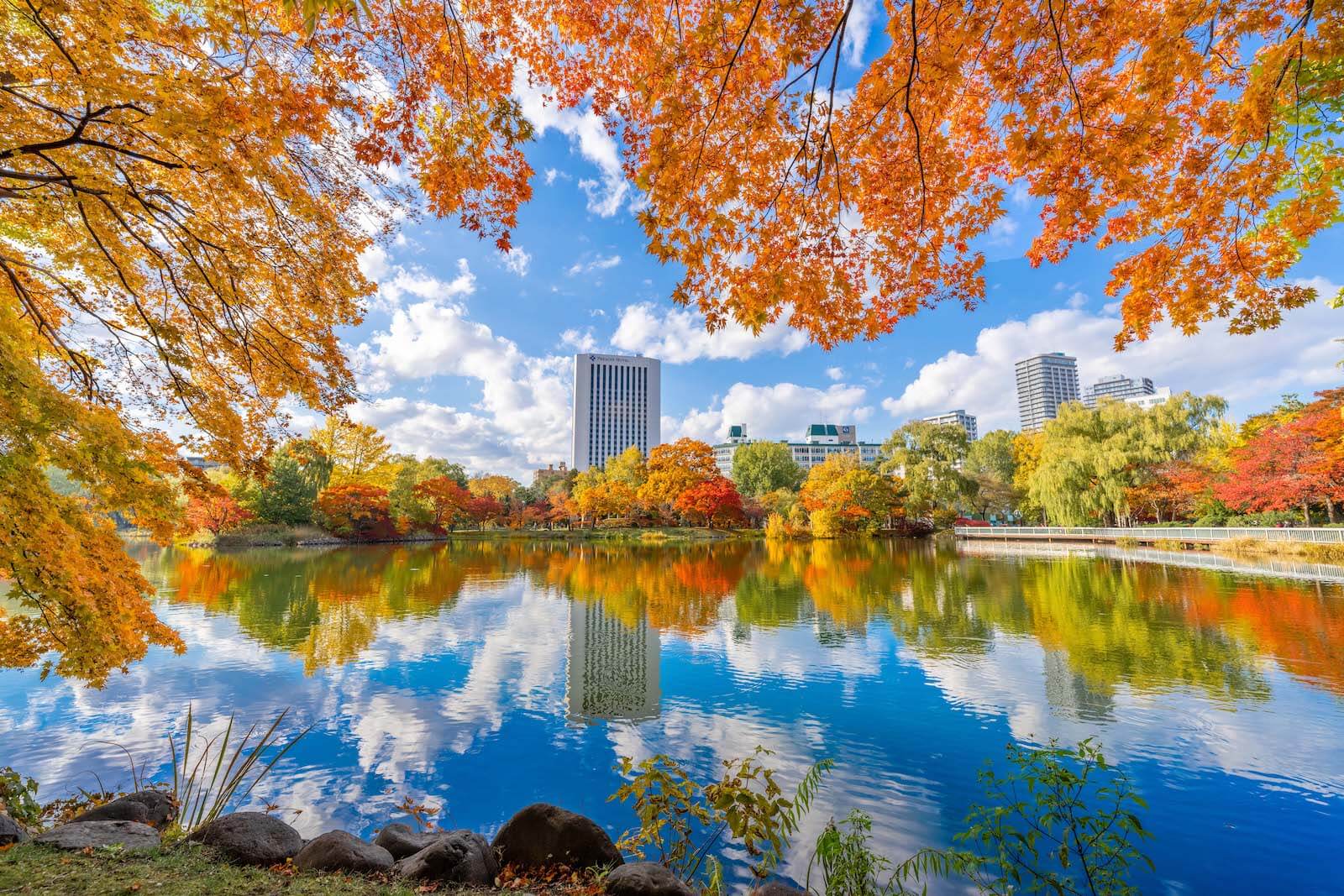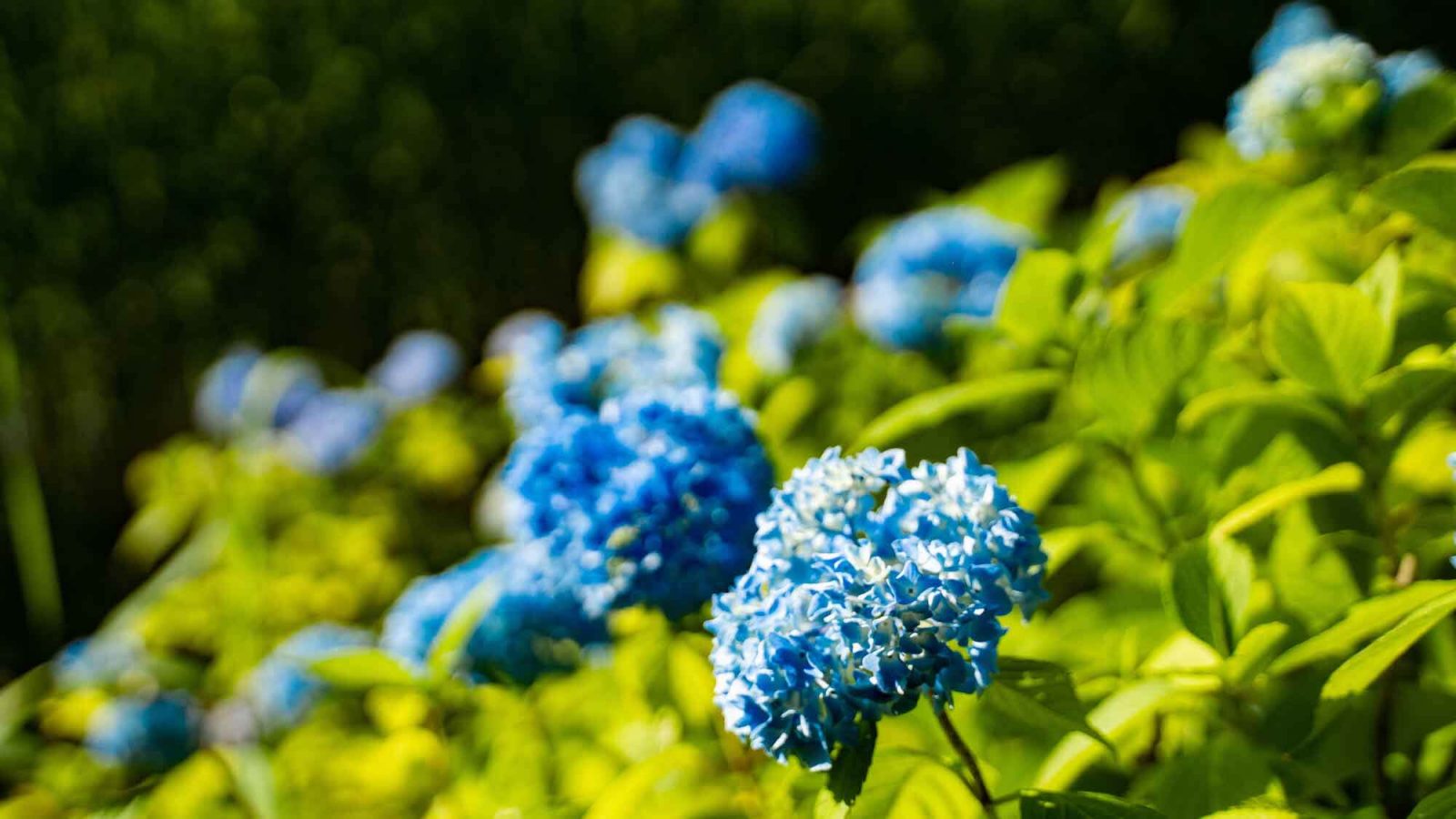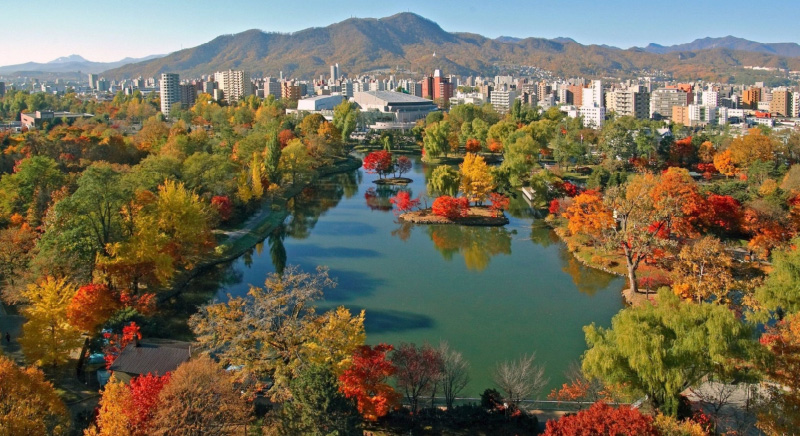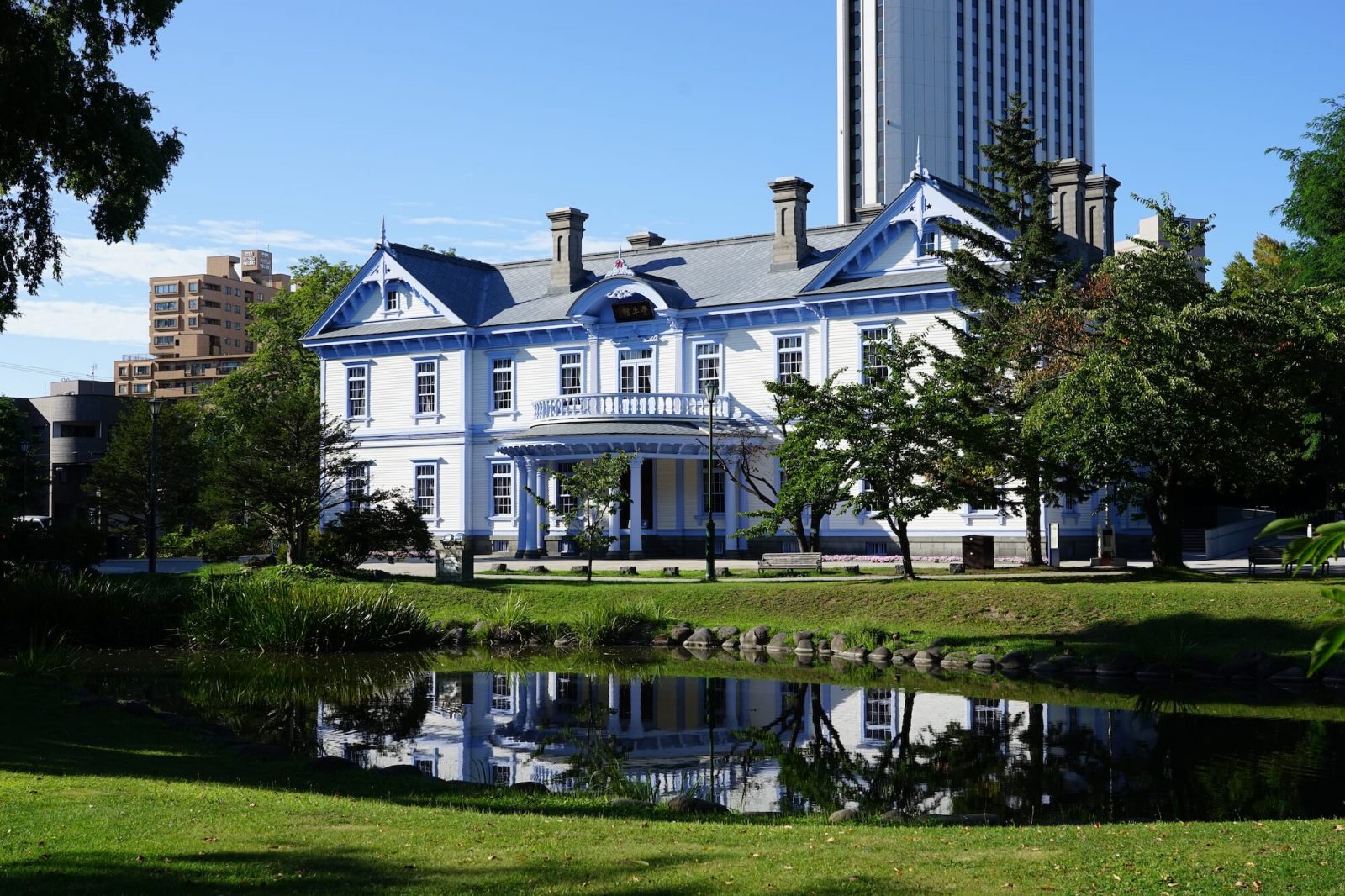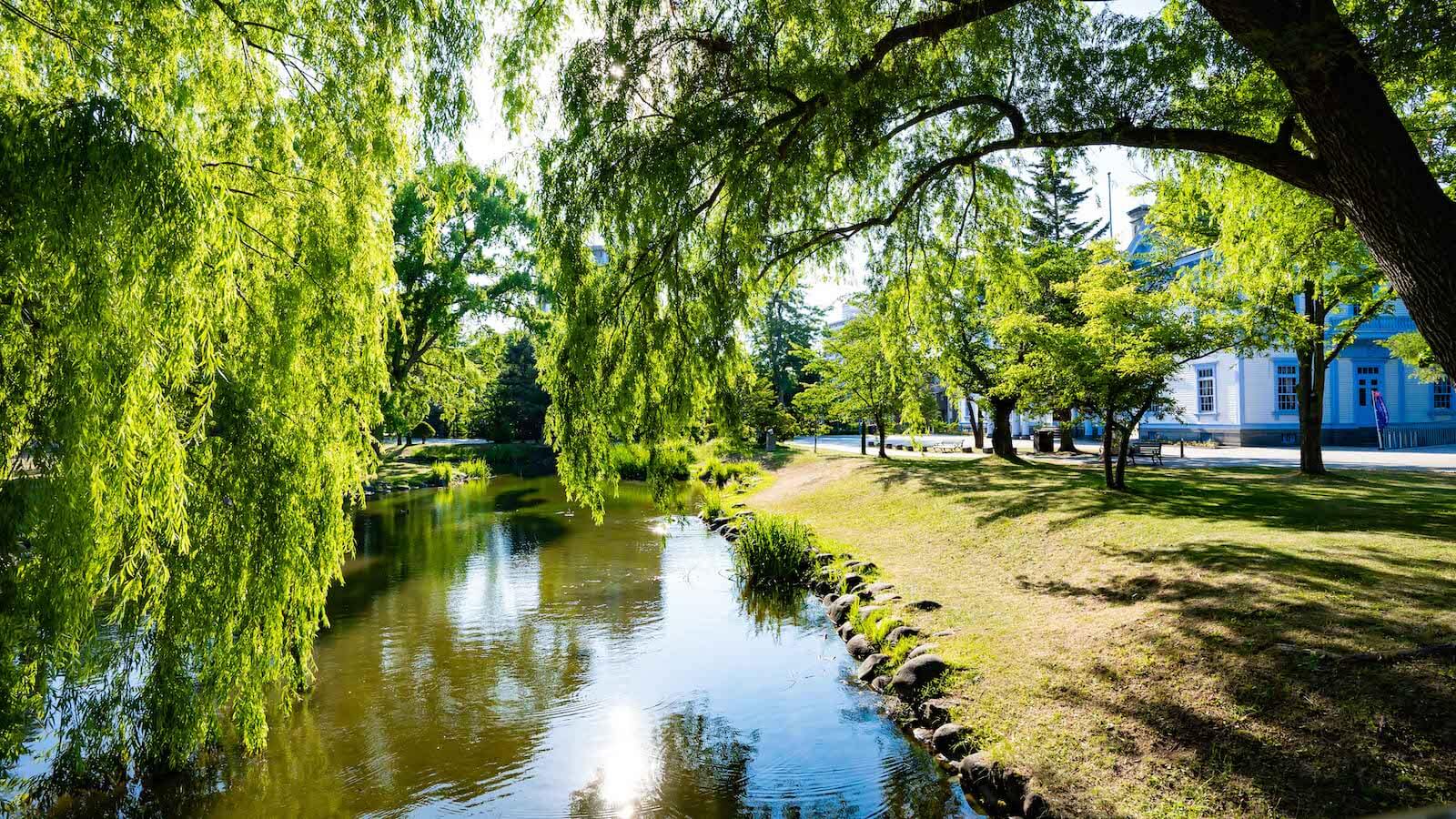 As you head directly south from Sapporo Station and beyond the entertainment district of Susukino, the city streets give way to a sea of lush greenery. Welcome to Nakajima Park, a 24-hectare urban oasis that is home to over 5,000 trees, including pine, ginkgo and cherry blossom. The beautiful natural scenery of the park also contains a unique and enriching glimpse into Sapporo's history and artistic heritage.
Nestled between the trees lies Hoheikan, a stately home built as a government-run Western-style hotel for distinguished visitors when the modernization of Sapporo began in the latter half of the 19th century and now designated as an Important Cultural Property of Japan. The façade is framed in beautiful ultramarine blue and has a form reminiscent of a lady in a long white dress carrying a blue parasol. Once inside, the red carpets hint at the building's rich history as a venue for prestigious balls. Hoheikan now contains a café where you can enjoy a cup of tea amongst tables and chairs that have been in use since the hotel's heyday.
Beyond this illustrious history, Nakajima Park is also home to Kitara concert hall, beloved by performers and spectators alike for its world-class acoustics. The Sapporo Symphony Orchestra and a vast array of other classical musicians give concerts at the hall throughout the year.
The expansive pond and graceful streams of Nakajima Park create a landscape that has long been etched into the memories of the people of Sapporo. Despite its proximity to the downtown district of Susukino, it is a haven where locals love to relax and take a moment to forget the hustle and bustle of the city.
Nakajima Park's prime location makes it a great place to stop by at anytime of year. From the cherry blossoms in full bloom during spring, to the vibrant flora of summer, spectacular autumn leaves and cross-country skiing surrounded by pure white snow in winter, it brings out the best of each of the four seasons in Sapporo.
Useful Information

Nakajima Park

Address

Nakajima Koen 1, Chuo-ku, Sapporo

Access

Take the Namboku Line of the Sapporo Municipal Subway to Nakajima Koen Station

Admission fee

Entry free of charge (fees apply for some areas)