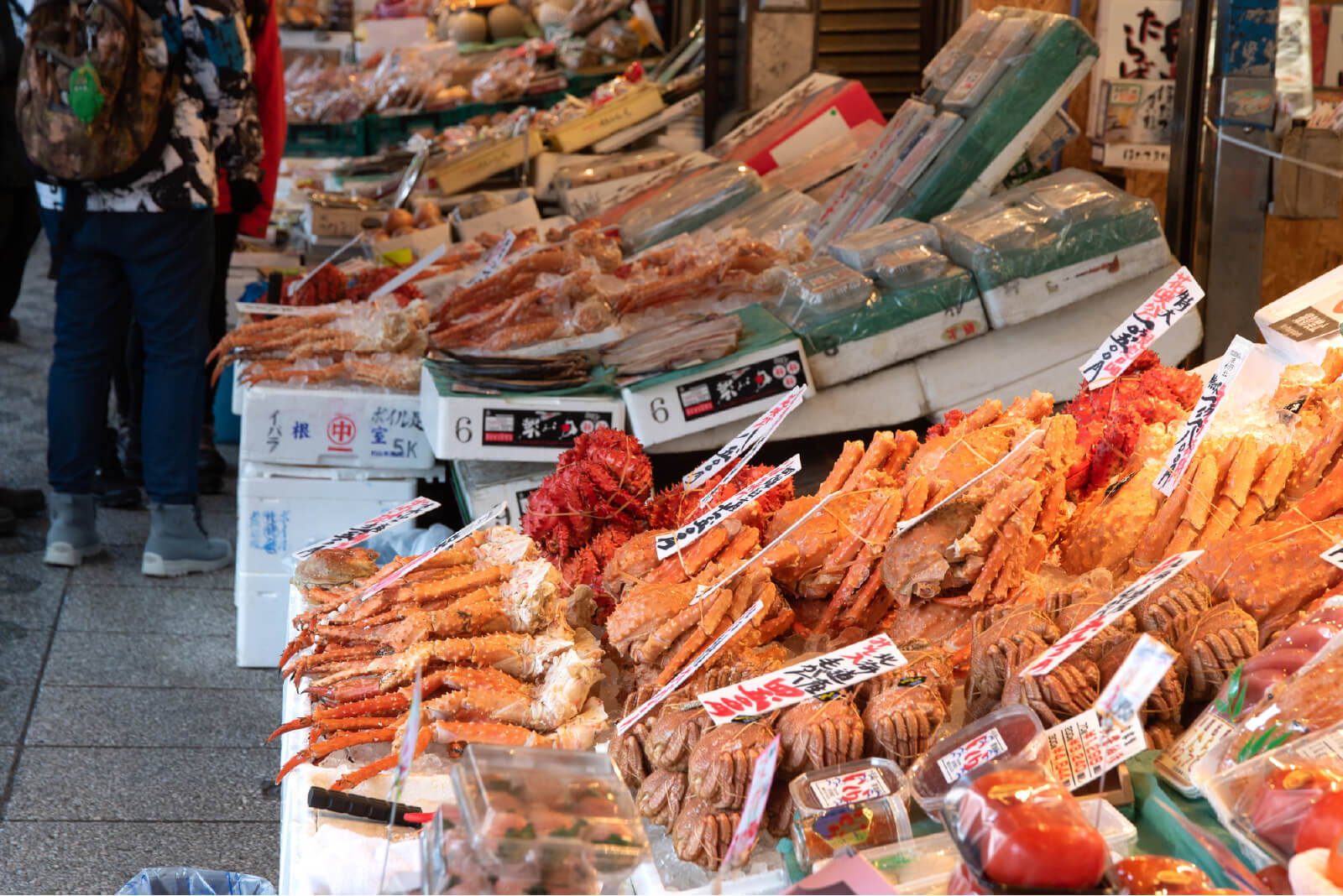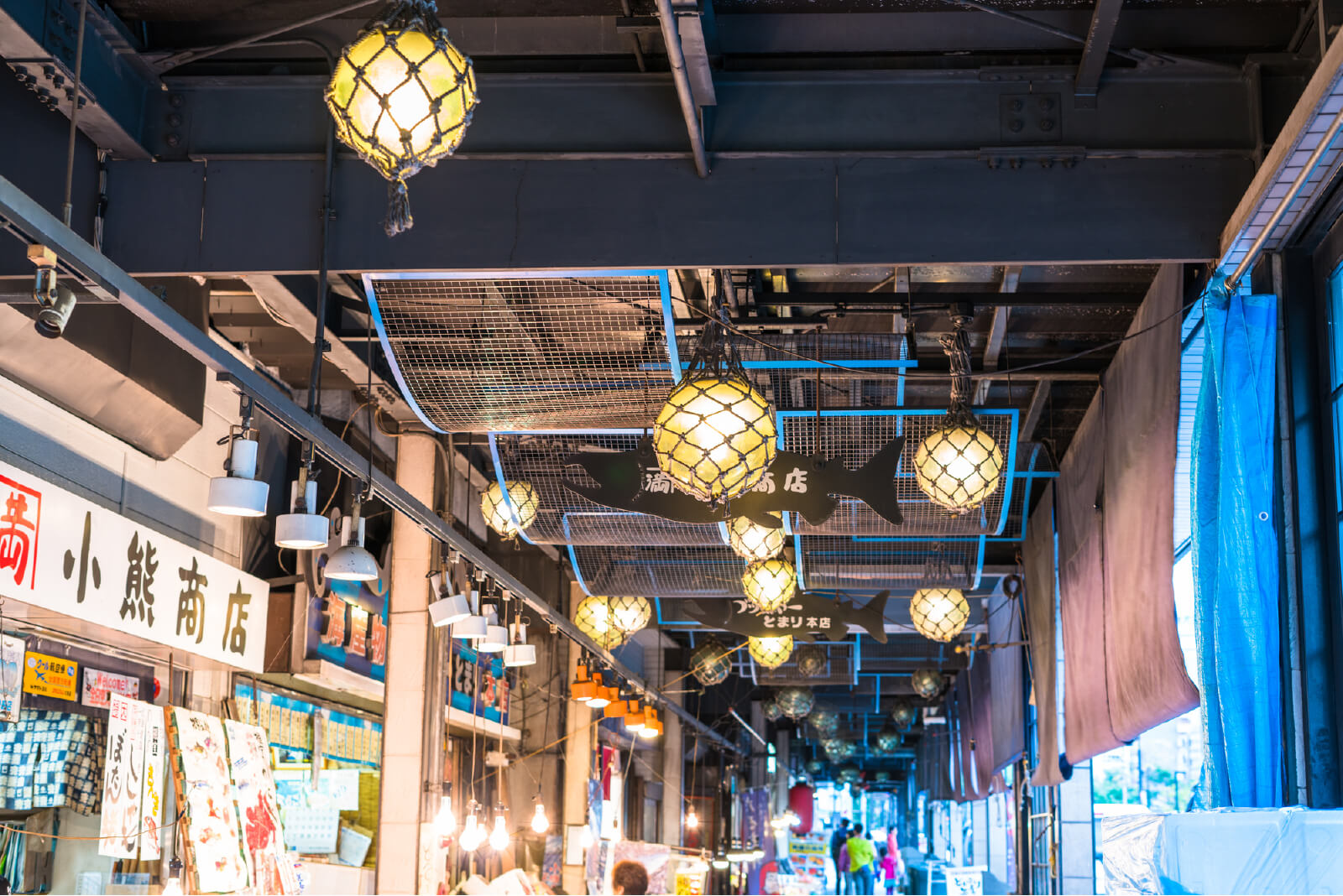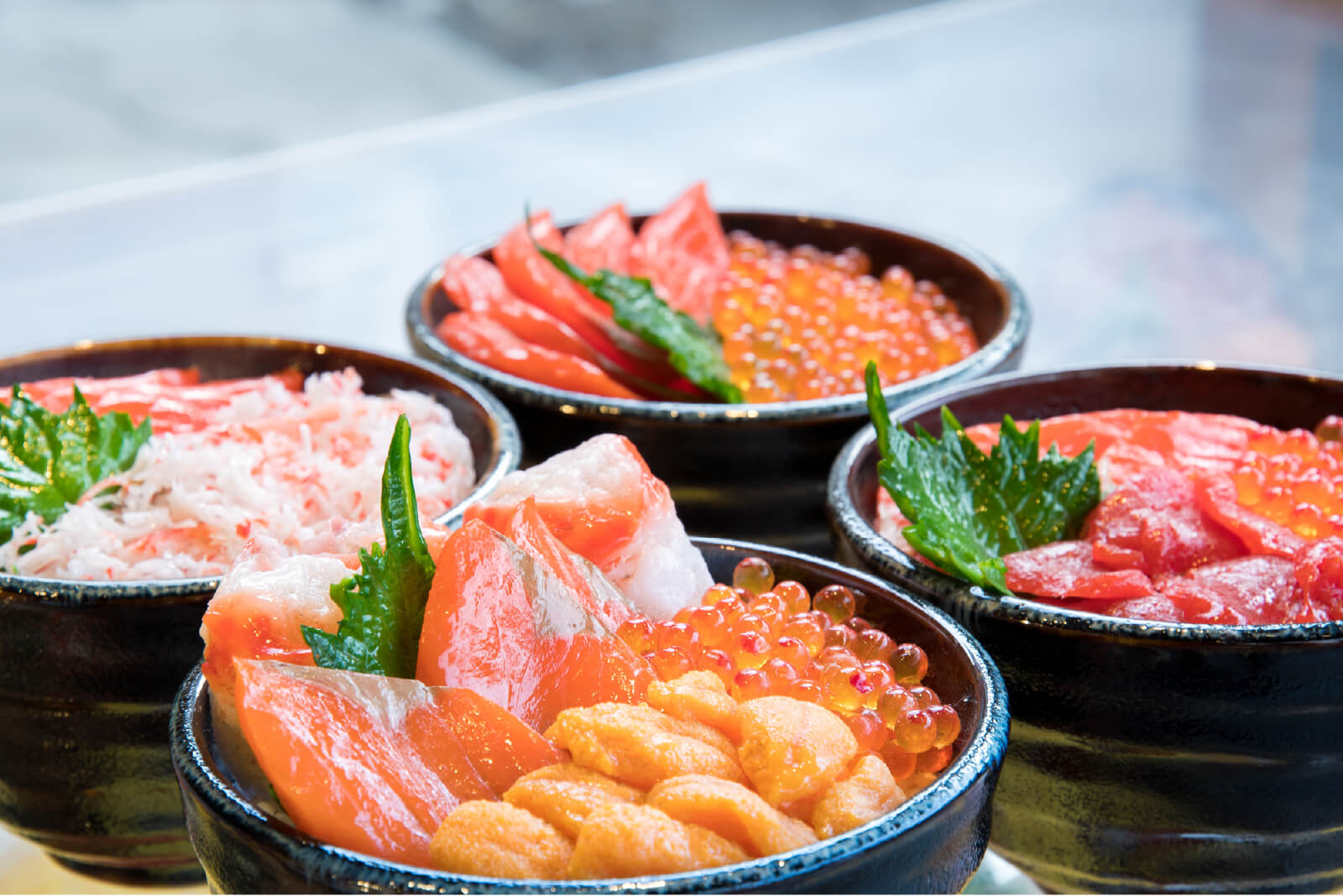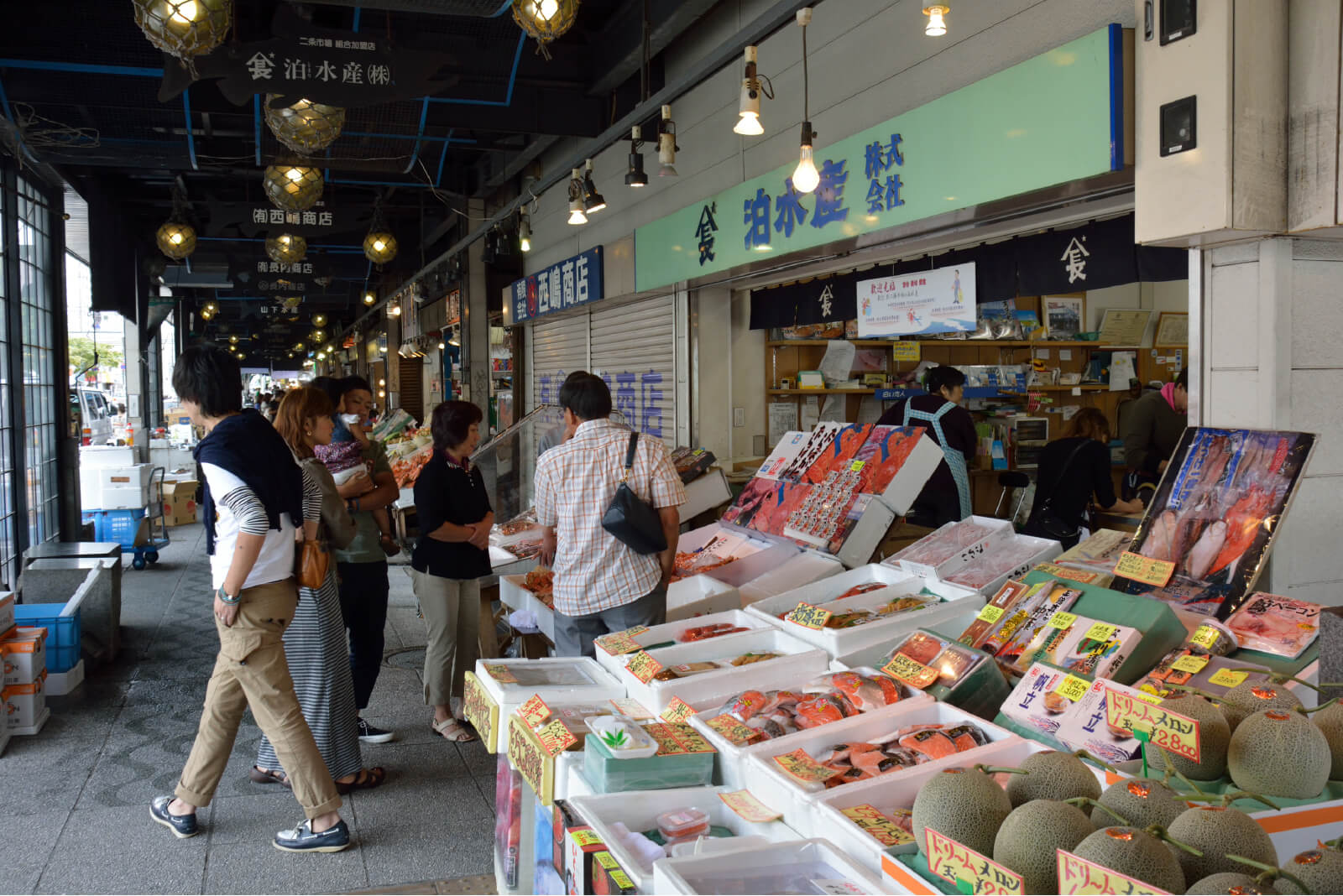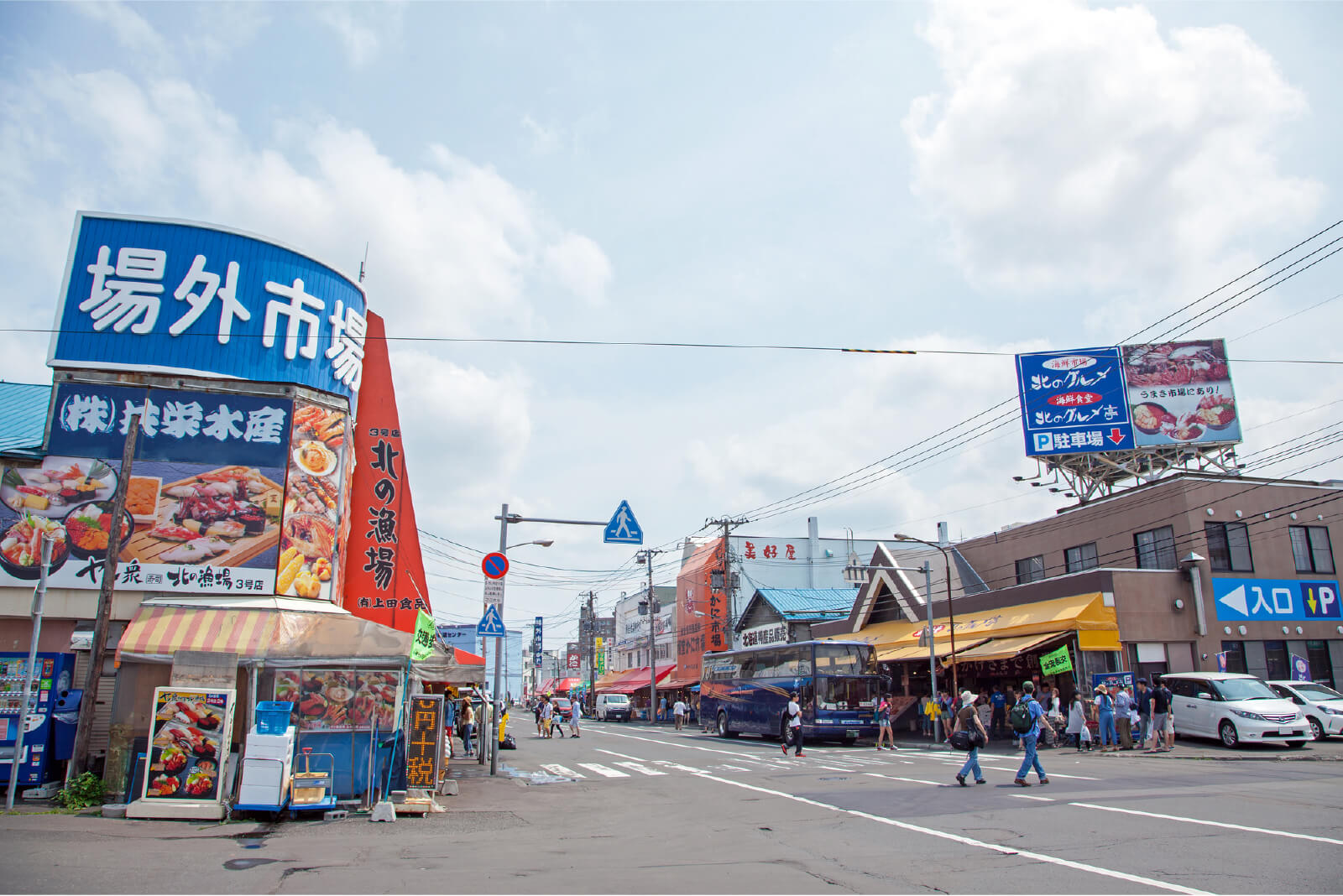 The cold seas surrounding Hokkaido provide the perfect environment for delicious fish to thrive. Seafood is delivered to Sapporo from various parts of Hokkaido, such as Nemuro and Kushiro, and Sapporo's fish markets offer an opportunity to try fresh catches.
As you enter the markets, you are greeted by a hubbub of smiling shopkeepers calling out their catch of the day, with such staples of Hokkaido's seafood scene as sea urchin, scallops and crab. Many stores offer tastings to help you on your tantalizing treasure hunt. The earlier you arrive, the better the pickings! Breakfast and lunch options offer tempting dishes such as seafood donburi, sashimi and grilled fish set meals. The markets also have you sorted for non-fish varieties with delicious Hokkaido produce for sale, from melons and other fruit to potatoes and corn.
The Sapporo Crab Market next to the Sapporo Central Wholesale Market is packed to the rafters with over 60 shops. The Sapporo Morning Market, run by wholesalers, opens at the break of dawn and caters to sushi restaurants, hotels, and other culinary professionals. Here you can watch fish being processed on the spot. Nijo Fish Market is a compact, easy-to-navigate market in the heart of Sapporo, attracting many tourists. You can feel its long history of over 100 years as you peruse the arcades that link it together.
---