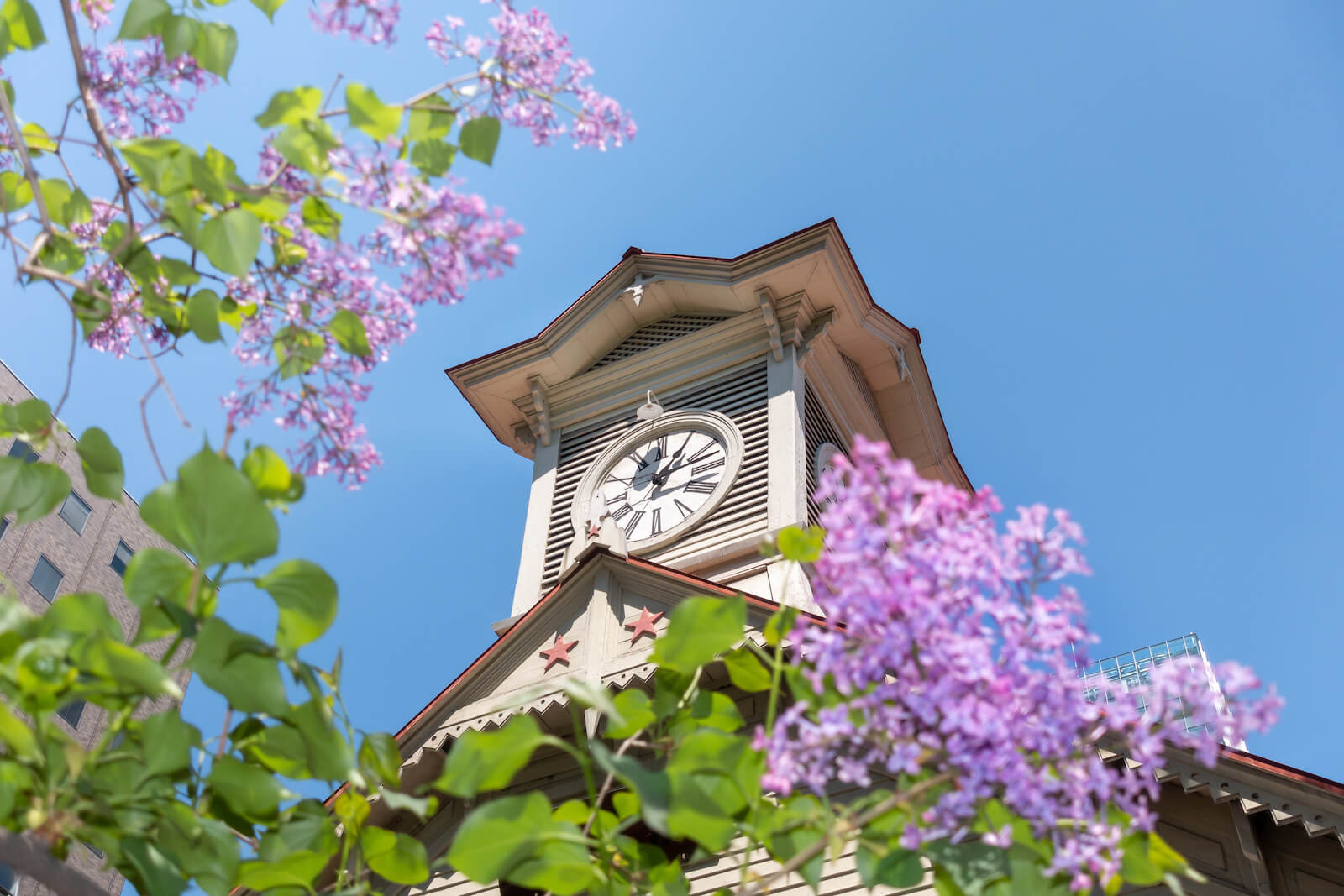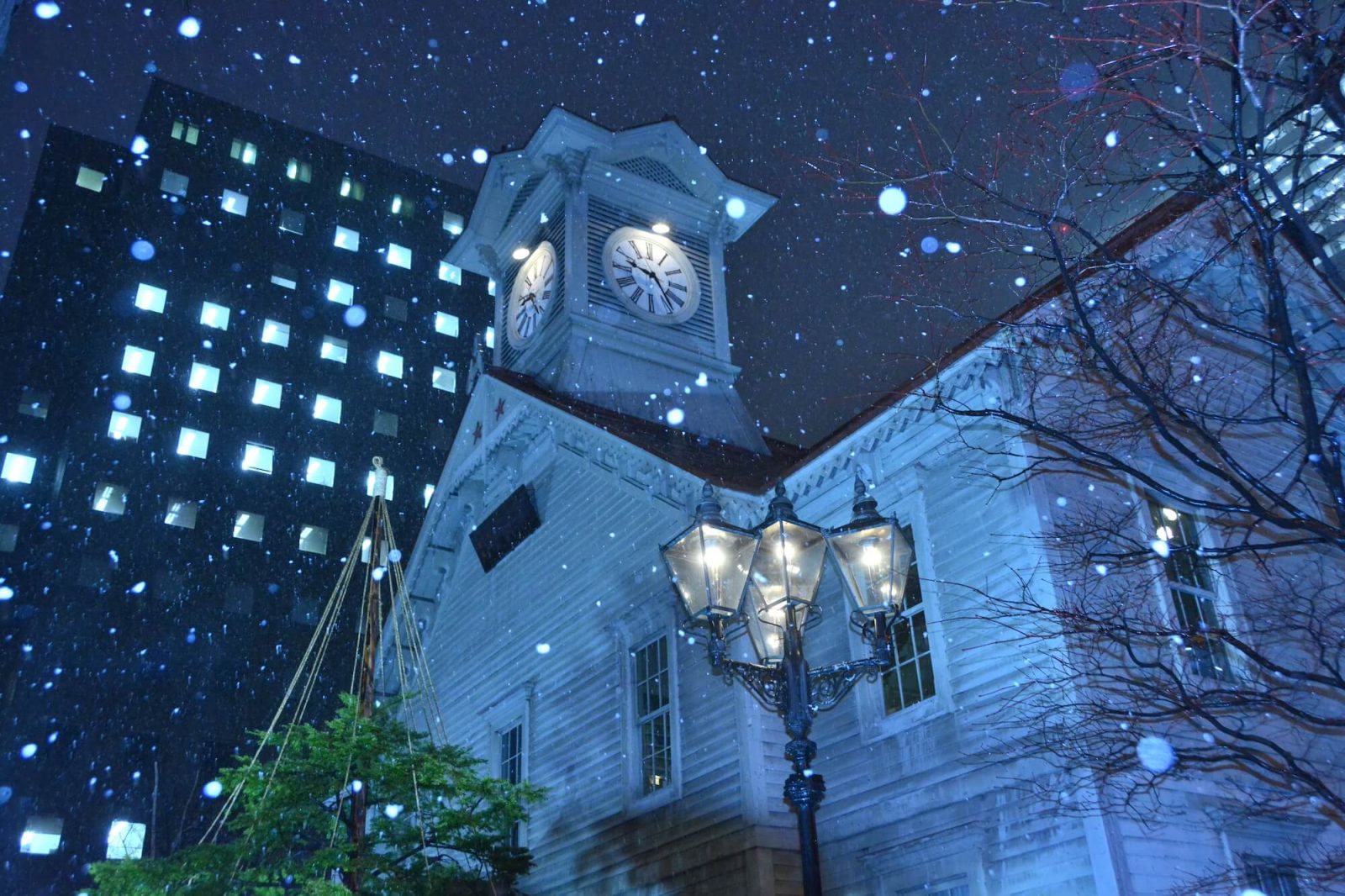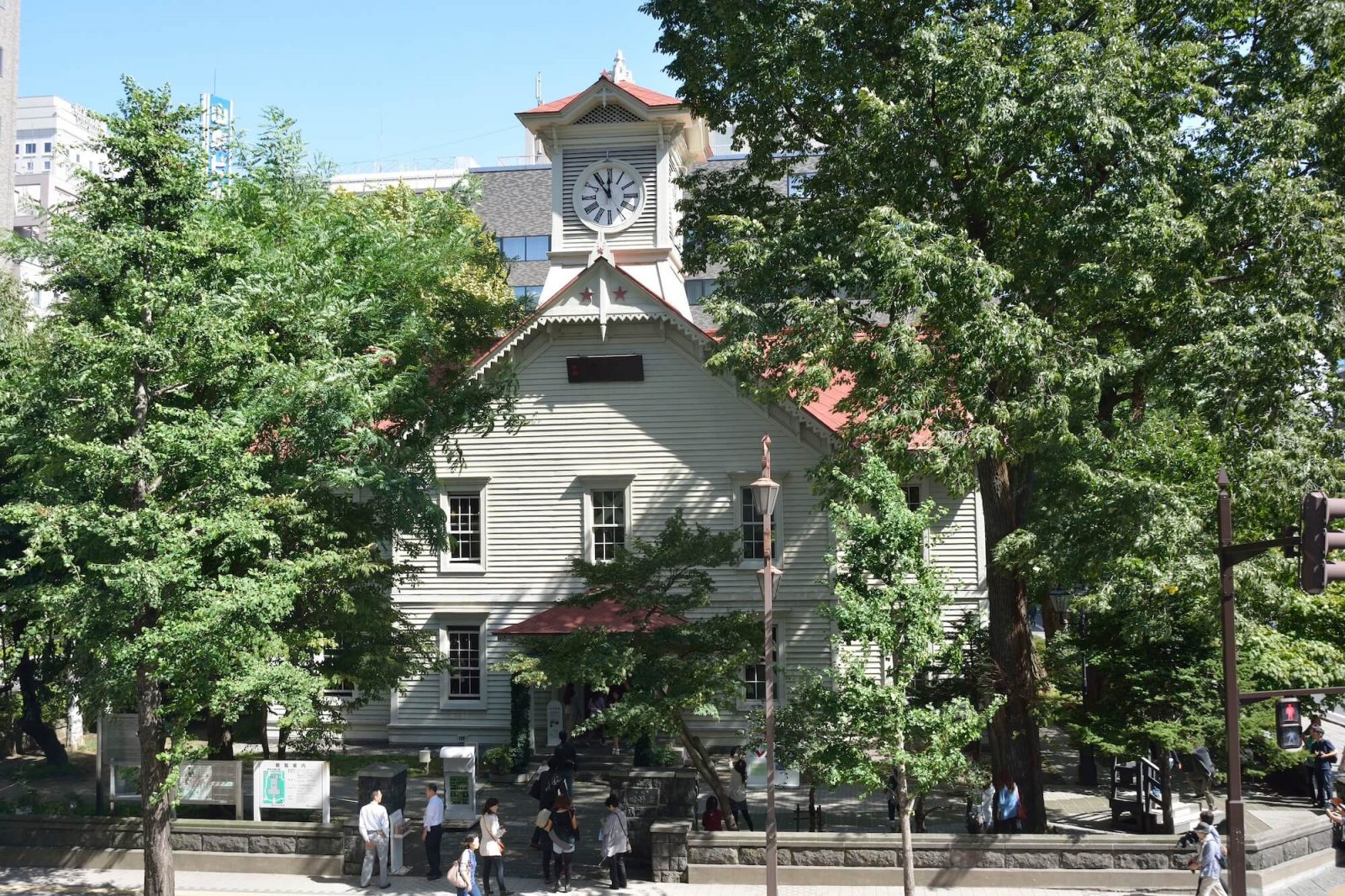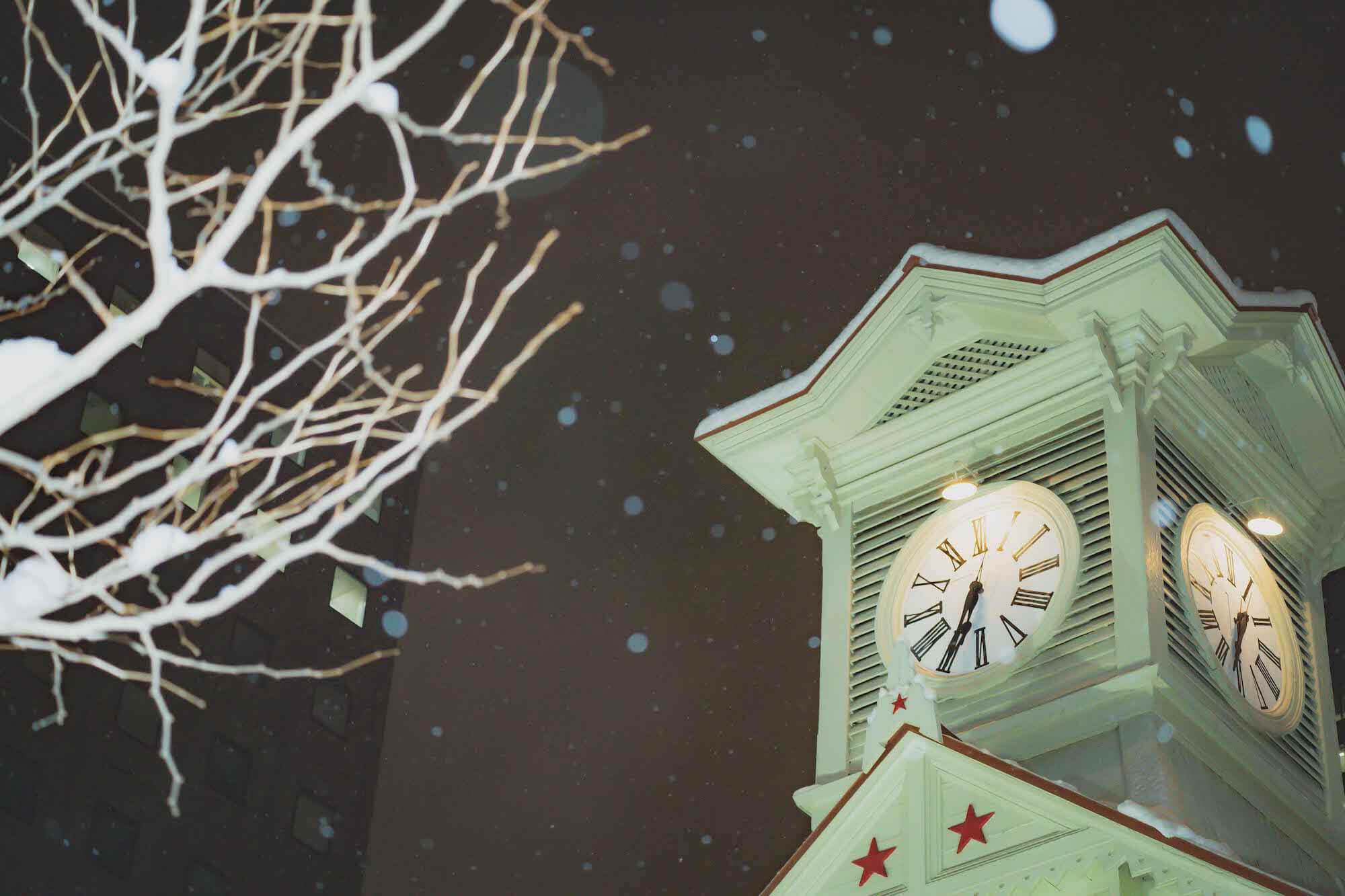 The Sapporo Clock Tower is a symbol of Sapporo, with a history parallel to the city's. It was built in 1878 as a military drill hall for Sapporo Agricultural College (now Hokkaido University) after a proposal by the school's first vice-principal, William Smith Clark.
The school building was modeled on the clock towers with a bell that were popular in the West at the time, and its sudden appearance on Sapporo's landscape marked the beginning of Hokkaido's modernization. Its history is not without tribulations—major fires broke out on many occasions, and it is thanks to the efforts of locals and students that it didn't burn to the ground. In spite of it all, the clear chiming of its bell marks each hour to this day.
The Clock Tower is not by any means a large building, nor a palatial one. Regardless, Sapporoites have long held a special place for it in their hearts, treasuring the humble tolling of the bell that is heard for miles around each hour. Although many Western-style clock towers popped up across Japan during its period of modernization, many were lost to fires and war, making the Sapporo Clock Tower the oldest of its kind remaining in Japan. The clock is reportedly simple in structure and sturdy in construction. With careful maintenance, it will continue to watch over Sapporo's locals and visitors for many years to come.
The two-story building houses an exhibition of documents, photographs, models and videos about the Clock Tower's history, and the second floor has a hall where concerts and other events are held. The white-walled façade of the Clock Tower creates the perfect backdrop for photos, as it looks beautiful when the scenery changes with the seasons and when the Clock Tower is lit up against the dark night sky.
Useful Information

Sapporo Clock Tower

Address

Kita 1-jo Nishi 2-chome, Chuo-ku, Sapporo

Access

5-minute walk from Odori Station on the Namboku, Tozai and Toho Lines of the Sapporo Municipal Subway

Admission fee

Required for entry