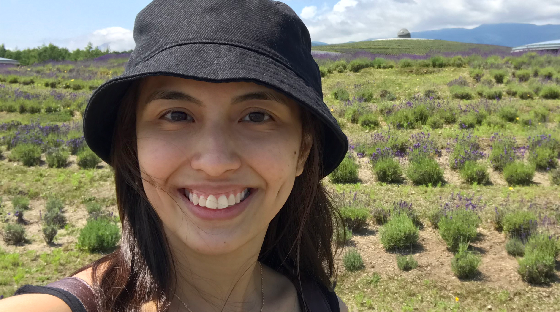 Born in the Philippines, she came to Sapporo in September 2016 upon a friend's recommendation to pursue further studies at Hokkaido University. She is currently researching environmental science on a doctoral program. She likes plants and ever since moving to Sapporo, she has enjoyed gardening, growing plants such as sunflowers. She is also a solo traveler and has been to several countries.
2

Explore the cityscape around Odori Park, in the heart of Sapporo! 

In the heart of Sapporo, vast Odori Park spans about 1.5 km east and west. In spring and summer, beautiful flowers fill the park! Nearby are some of Sapporo's best dining spots, historical buildings, and more. From the observation deck of Sapporo TV Tower, located within the park at Odori-nishi 1, you can experience a breathtaking panorama of Sapporo's nature-filled cityscape!

1

Hill of the Buddha amidst Fields of Flowers & Shiroi Koibito Park

Makomanai Takino Cemetery's iconic Head of Buddha lies amidst a magnificent landscape surrounded by hills of lavender. Moving on to Miyanosawa, we will visit Shiroi Koibito Park, an attraction operated by Ishiya, the famous confectioner that produces the renowned Shiroi Koibito cookies. Join us to explore some of Sapporo's favorite flower-filled destinations!