Sharing the wonders of Sapporo―a nature guide's tips for getting familiar with Hokkaido's rich nature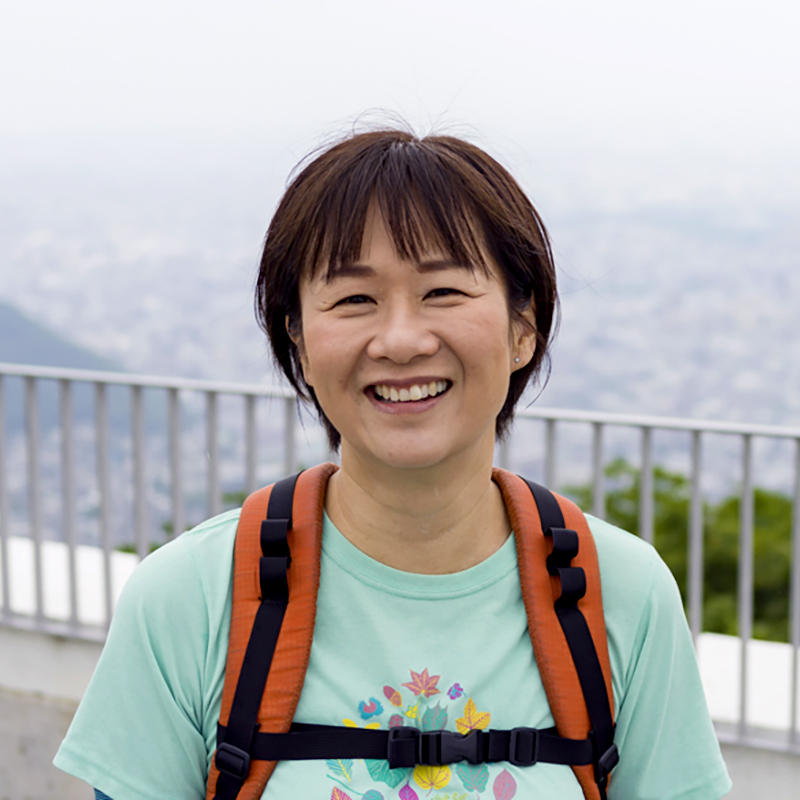 A nature guide helping visitors uncover Sapporo's hidden gems
Chie Moue
Chie Moue is a licensed guide interpreter and forest instructor who thrives on sharing pearls of wisdom you won't find in any guidebooks to make people's Sapporo experience even more special. From Shiretoko to Obihiro, Wakkanai and Hakodate, her journey has taken her all over Hokkaido. She currently helps visitors get closer to nature through tree discovery walks in the island's dynamic capital, Sapporo.
I love sharing my favorite places with everyone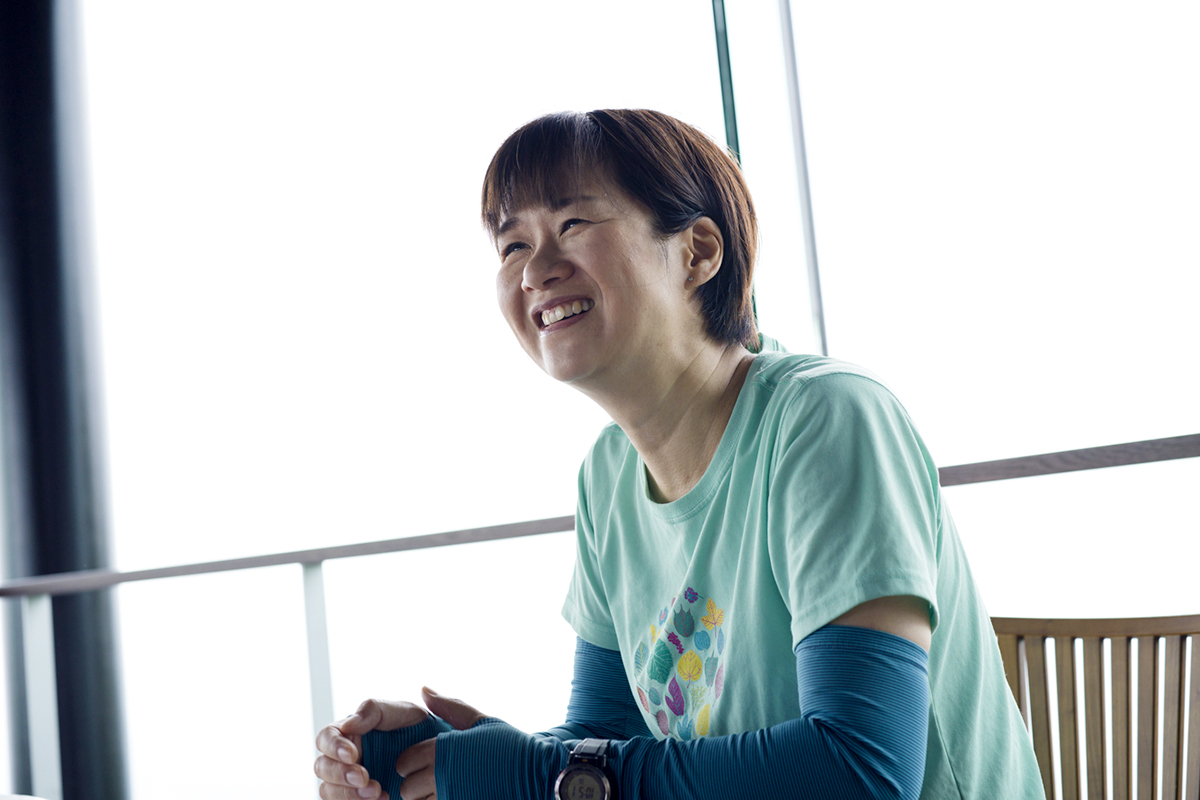 My first brush with guiding was at the Hokkaido Regional Forest Office, where I helped out at events for Sapporo locals and forestry trainees from abroad. I loved being a guide from the get-go. And doing it in English was the cherry on top!
I finally became a full-time guide when I moved to Shiretoko in 2007. At the time, there were no English-speaking guides in the region, so I jumped at the opportunity to show international visitors around.
I've been a guide all over Hokkaido, discovering incredible places and sharing them with people from all corners of the world. I love watching my guests' faces light up as they discover new things, but it's very much an exchange of ideas, so I learn a lot too.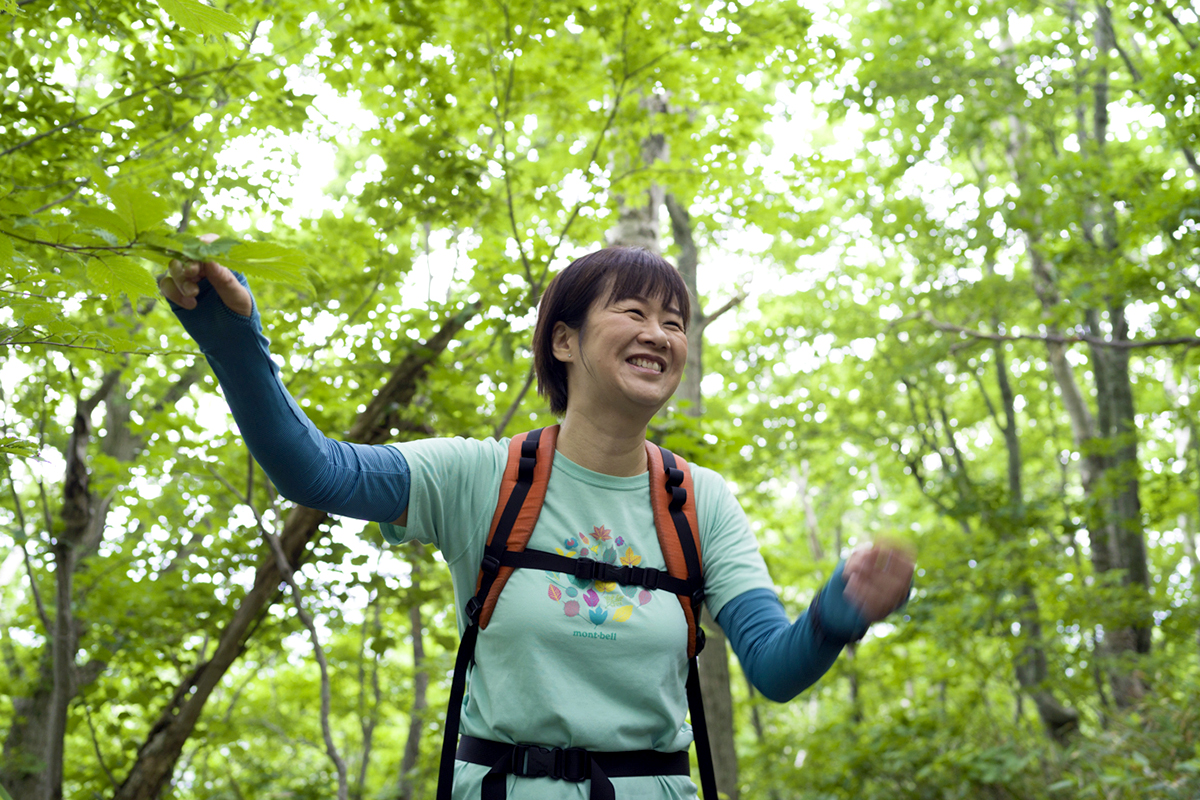 A sneak peek into Hokkaido's natural charms
My career eventually came full circle, bringing me back to Sapporo in 2020. I'm currently running tree discovery walks within the city, introducing people to the various trees seen throughout Hokkaido. We walk through Maruyama Park, stopping to talk about the species we find along the way―once you start looking, the diversity you can find right here in the city is amazing! I introduce different trees as if they have personalities, which helps people to appreciate their unique qualities.
For example, Hokkaido's famous white birch can be considered as a pioneer tree species, adapting and growing quickly in open areas. So if you find a group of white birches in a forest, you can easily get an idea of where there might have been an open space formed by a forest disaster or some farm land. In this way, knowing the characteristics of trees helps you let your imagination run wild while hiking.
Sapporo really is a great place to learn about Hokkaido's rich flora before taking advantage of its transport links to explore the rest of the island. Whether you end up visiting Daisetsuzan or Shiretoko, spotting the same tree species that caught your eye on the tree walk you took before you left is a thrill. Looking beyond the surface like that adds something special to any trip.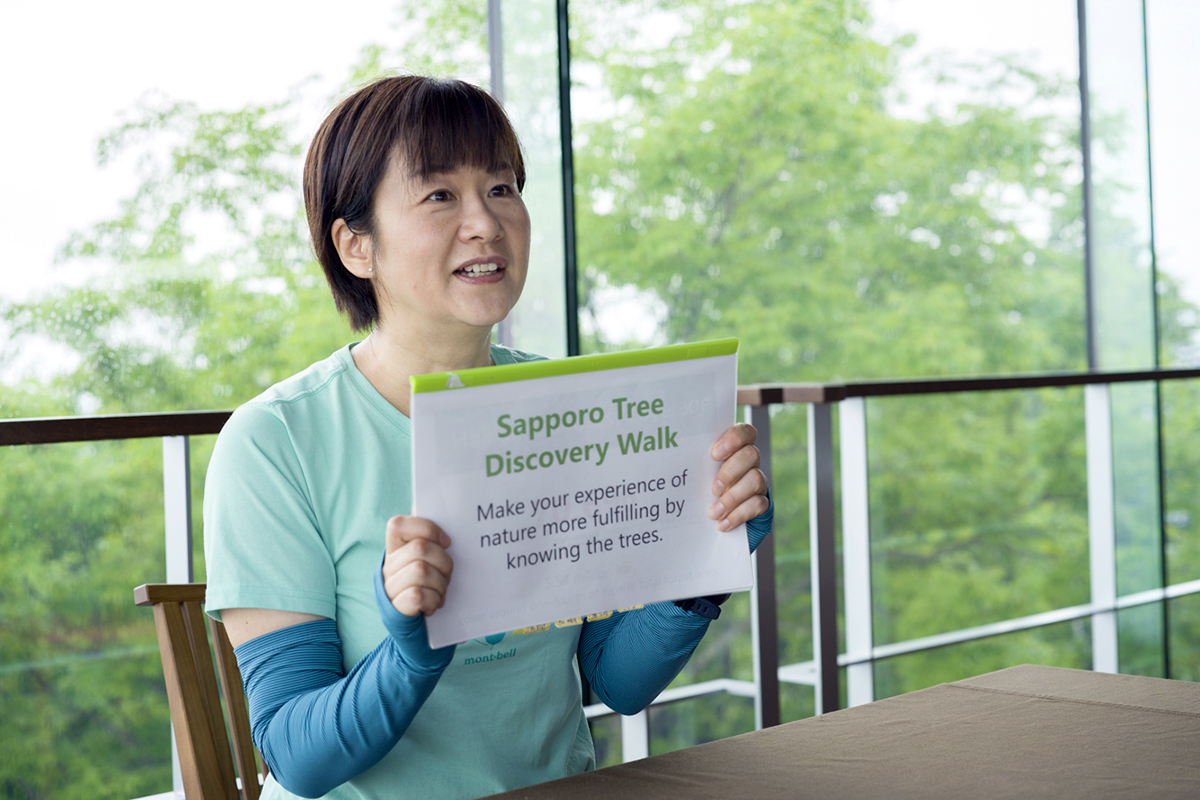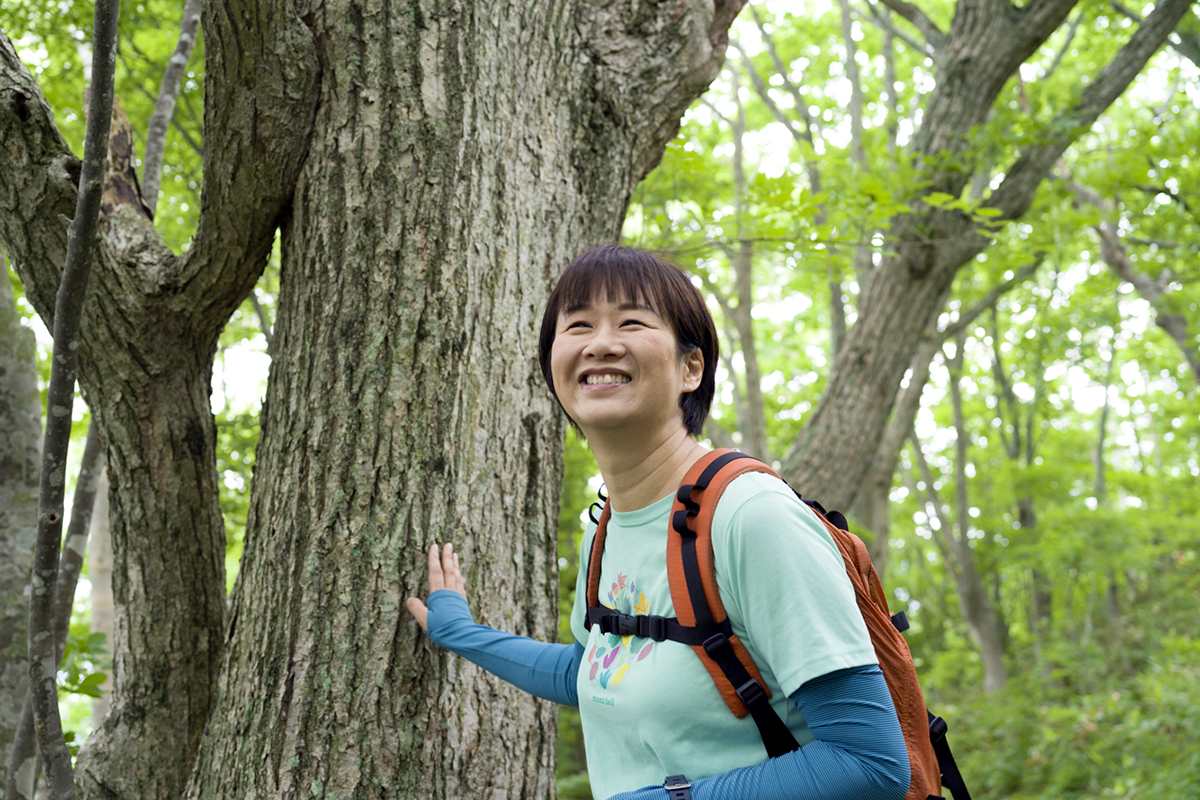 Uncovering the city's hidden gems makes it sparkle even brighter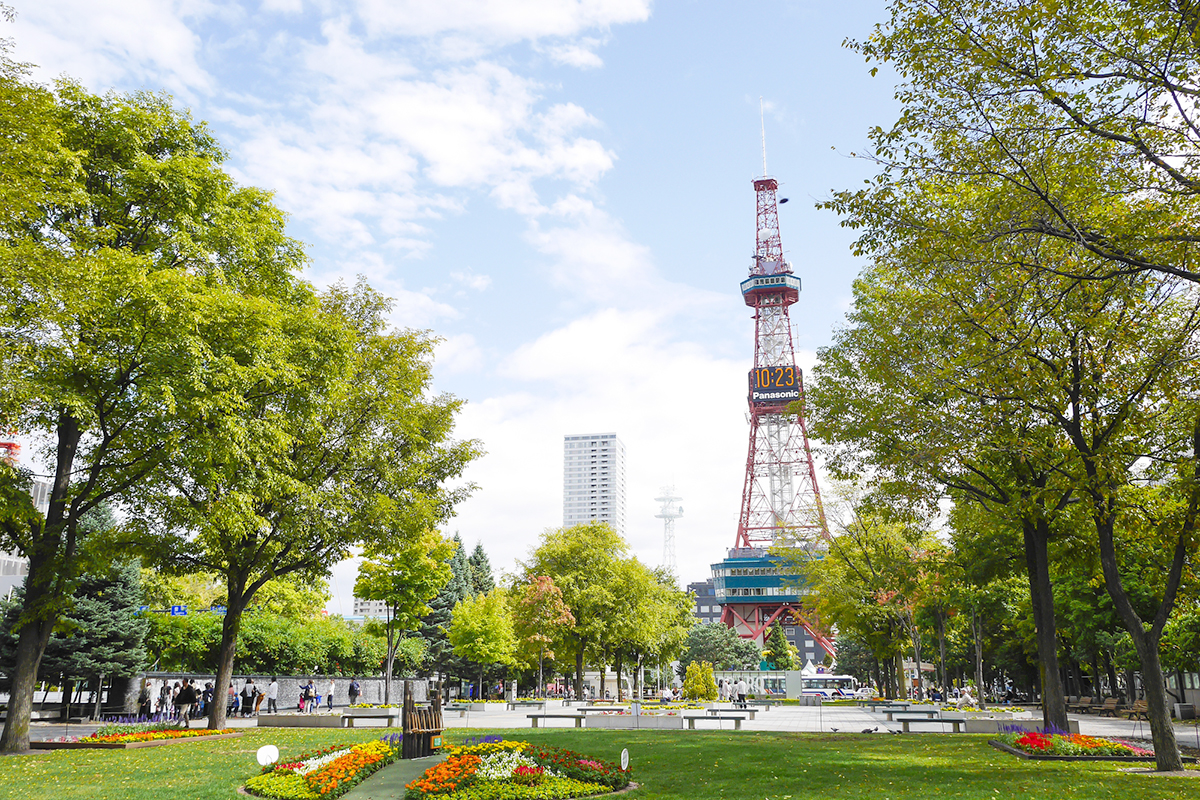 Once you start looking, Sapporo itself is also full of hidden gems that make your travels even more exciting. It's my mission to share these local secrets with my guests so they can enjoy authentic Sapporo moments.
For example, it's fascinating to consider the secrets behind how the city blossomed to have a population of about 2 million people just 150 years after Ezo was renamed to Hokkaido. You might even see classic landmarks like the Clock Tower, Odori Park and Sapporo Beer Garden in a whole new light.
Delving into the unique relationship Sapporo locals have with nature is another way to make your trip even more enjoyable. It all comes down to the distinct environment within which this city became to be. Although it's a rather large urban center, it gets a whopping amount of snow every winter—more than 4 m. The city gets so much world-class powder snow that it boasts six ski resorts within the city limits!
In summer, I like to point out the beautiful nature that surrounds this city. We might take a stroll through Odori Park, admire the trees and manicured gardens and grab a juicy corn on the cob from a local food vendor. Along the way, we'll often see Sapporo locals taking in the scenery and enjoying the outdoors as a matter of course―it's just what people do here. Maybe that's because the rich nature is so close to the city, whereas you have to travel to enjoy the outdoors in other urban areas.
In that sense, Sapporo's many layers mean it has something for everyone. It's brimming with things to see and do—some more obvious than others. Whether it be going for a hike in Jozankei's mountains or enjoying a delicious meal at a little-known local favorite in Susukino, I love sharing hidden gems that make travelling even more illuminating and fun.