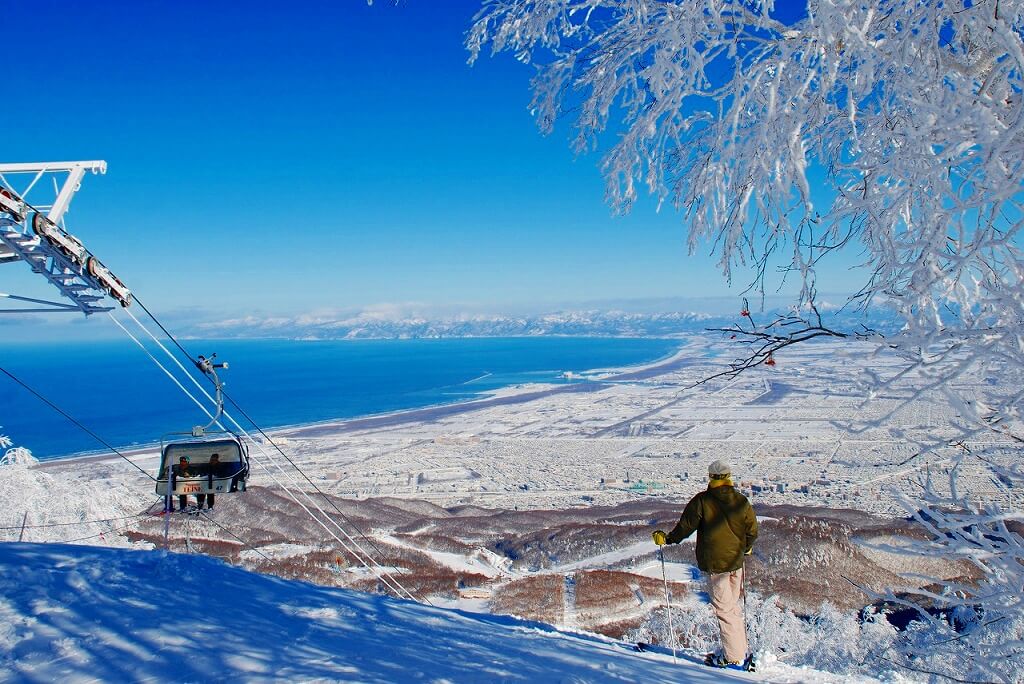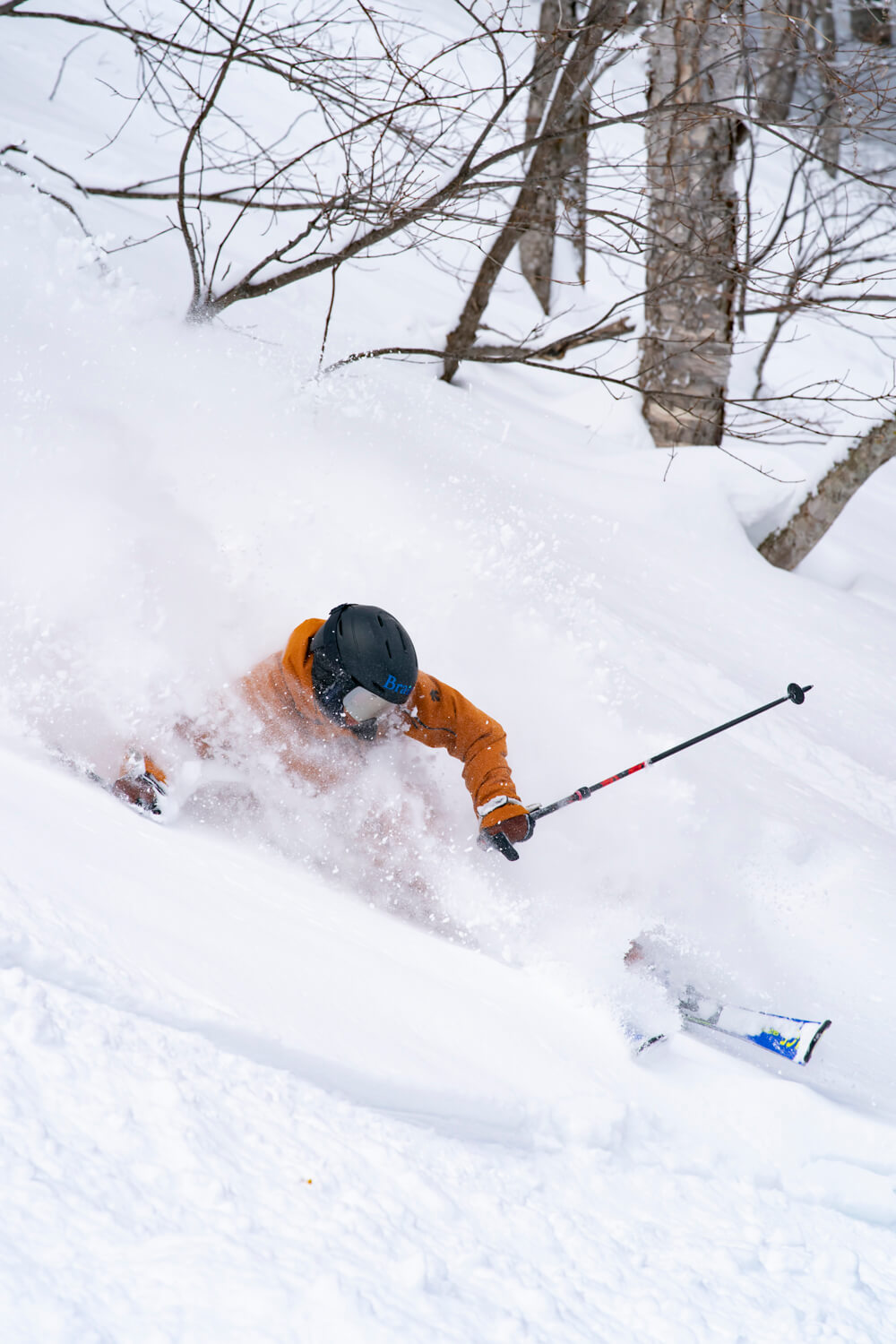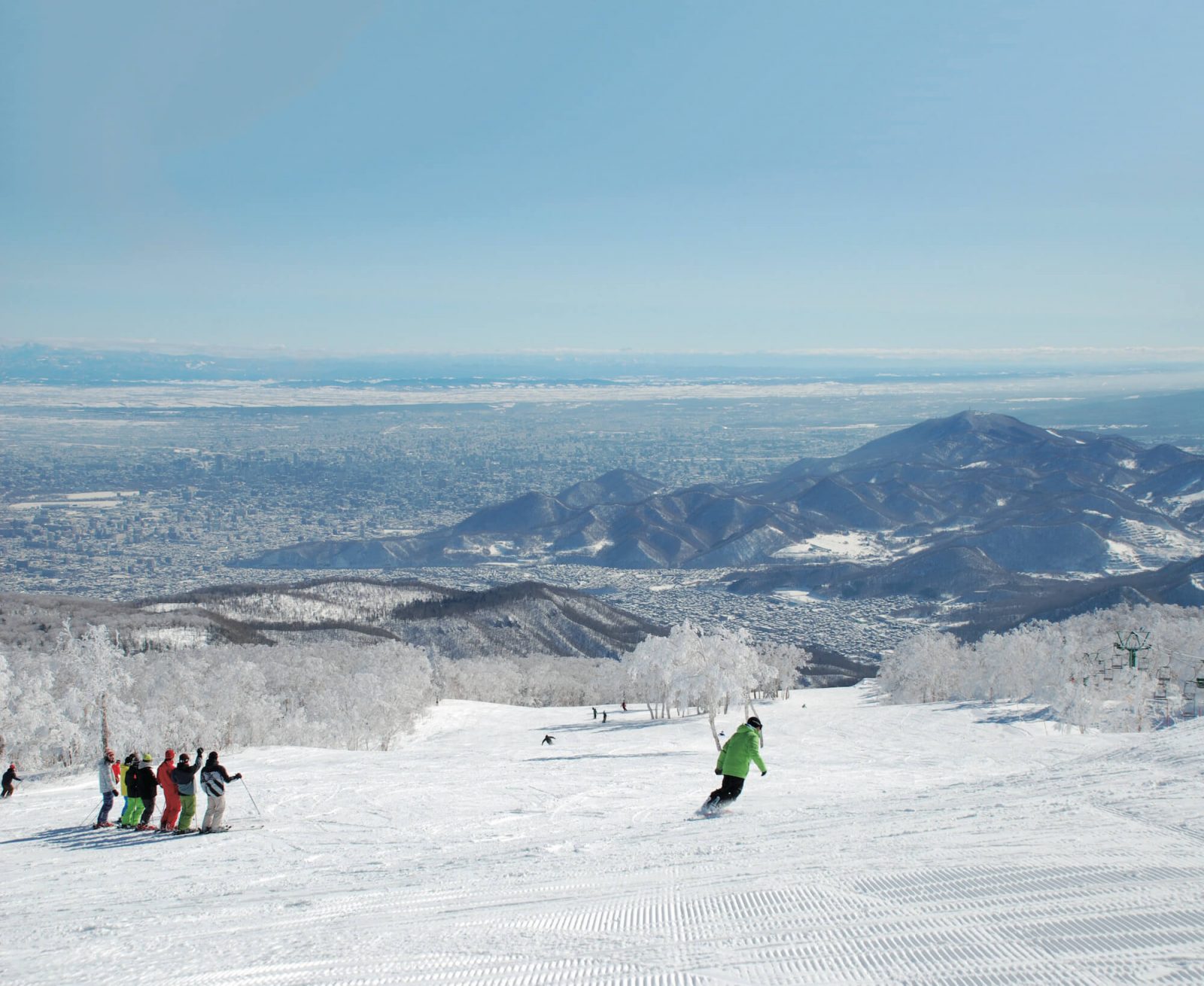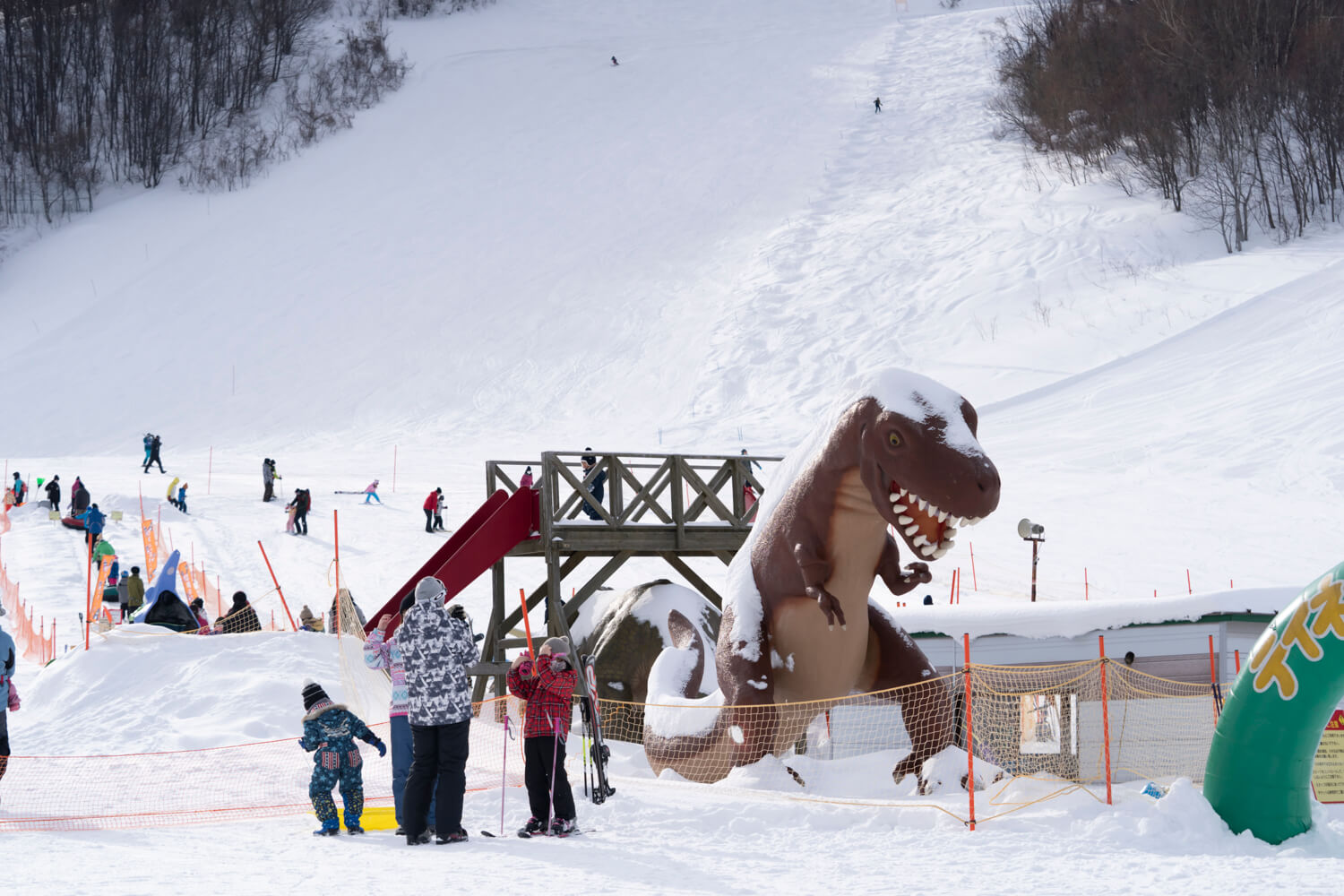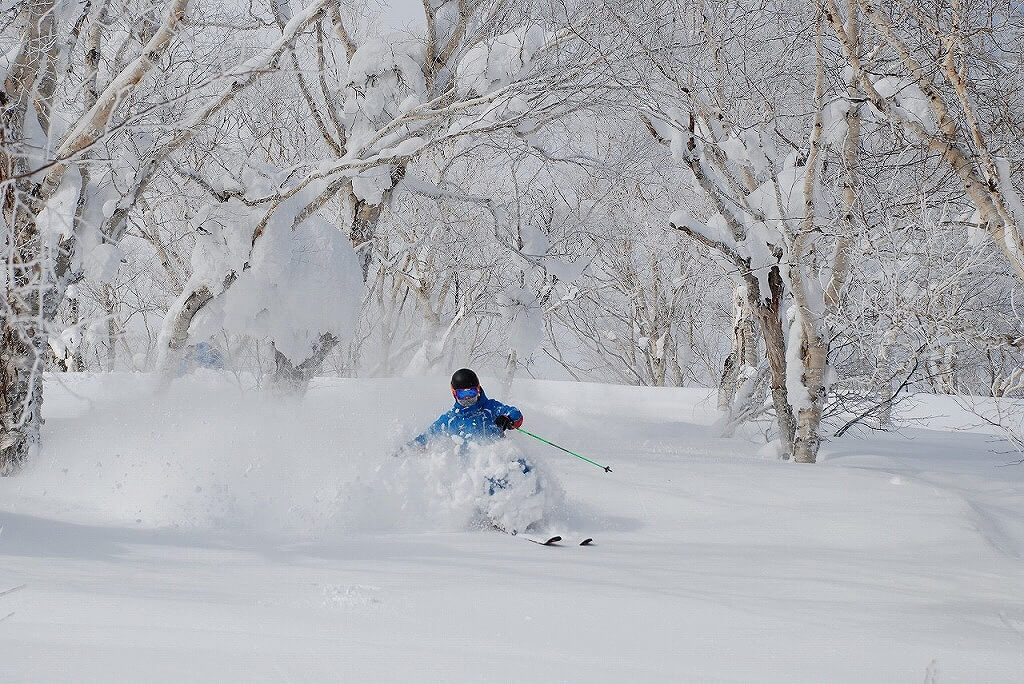 Mt. Teine earned global fame in 1972, when it was the venue for alpine skiing, bobsleigh and luge in the first Winter Olympics to be held in Asia. The plinth that was used for the Olympic flame still remains there.
Despite being only around 40 minutes from the Sapporo city center, the altitude of 1,023m means that top quality powder snow is on offer. There are 15 courses to suit all skill levels—the gentle slopes of the Olympia Zone are great for beginners, while the steep gradients in the Highland Zone offer more of a challenge. Spectacular views of the Sapporo skyline and Ishikari Bay add to the thrill of the Highland Zone.
If you're a particularly advanced skier, venture into the Kitakabe (North Face) course, an uncompacted trail with gradients up to 36 degrees. The course makes use of the natural topography of the mountain, taking you through deep powder snow with peaceful forest all around. You can also head through the gate to the back country area or try out the kickers and rails in the Terrain Park on a snowboard.
In the Olympia Zone, a high-tech snow escalator takes you to the top, where you can enjoy family-friendly courses designed for the newest and youngest skiers. Kids will love the Dinosaur Kids' Park, where they can zoom downhill in a sled or inner tube.
---