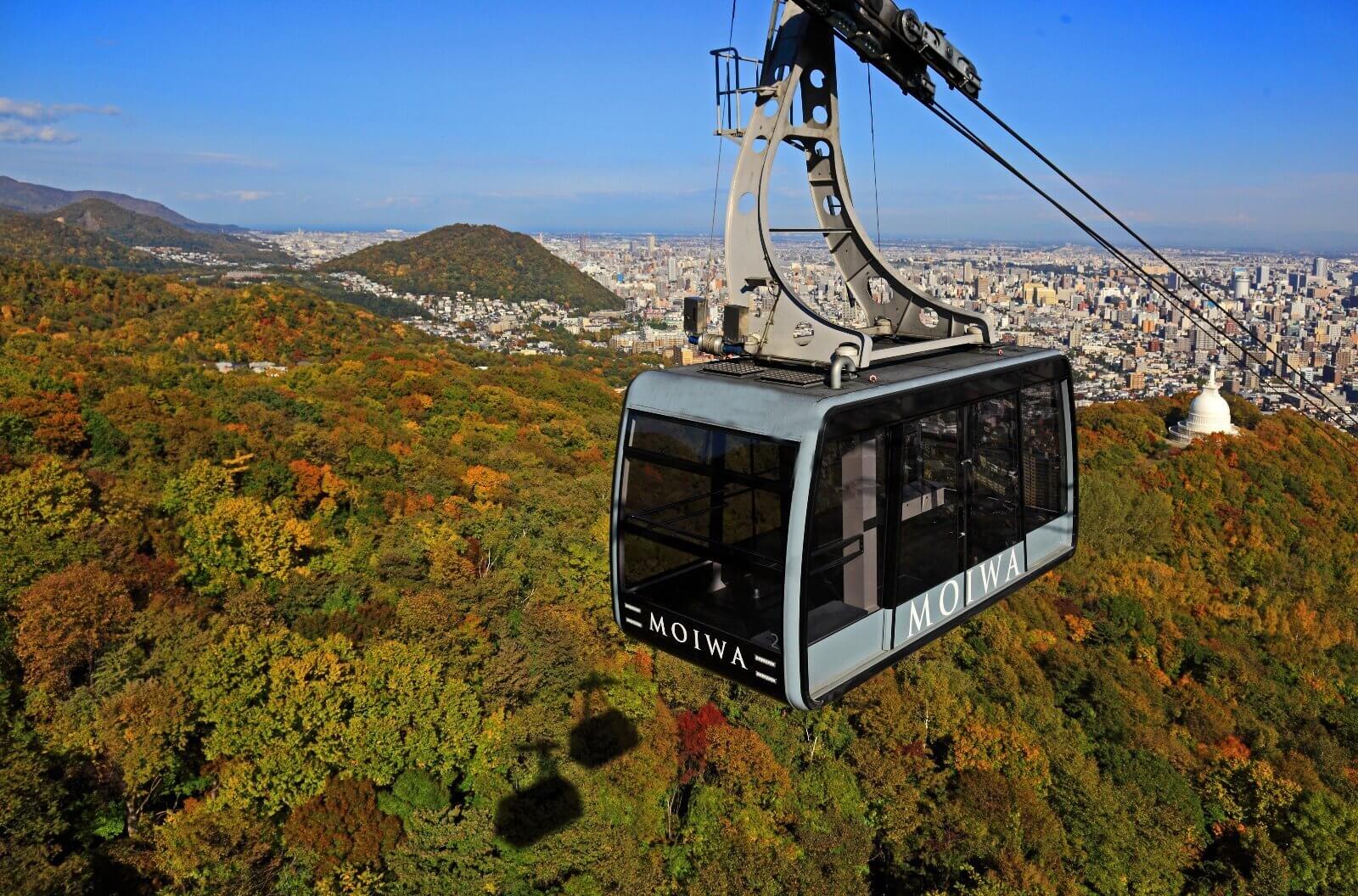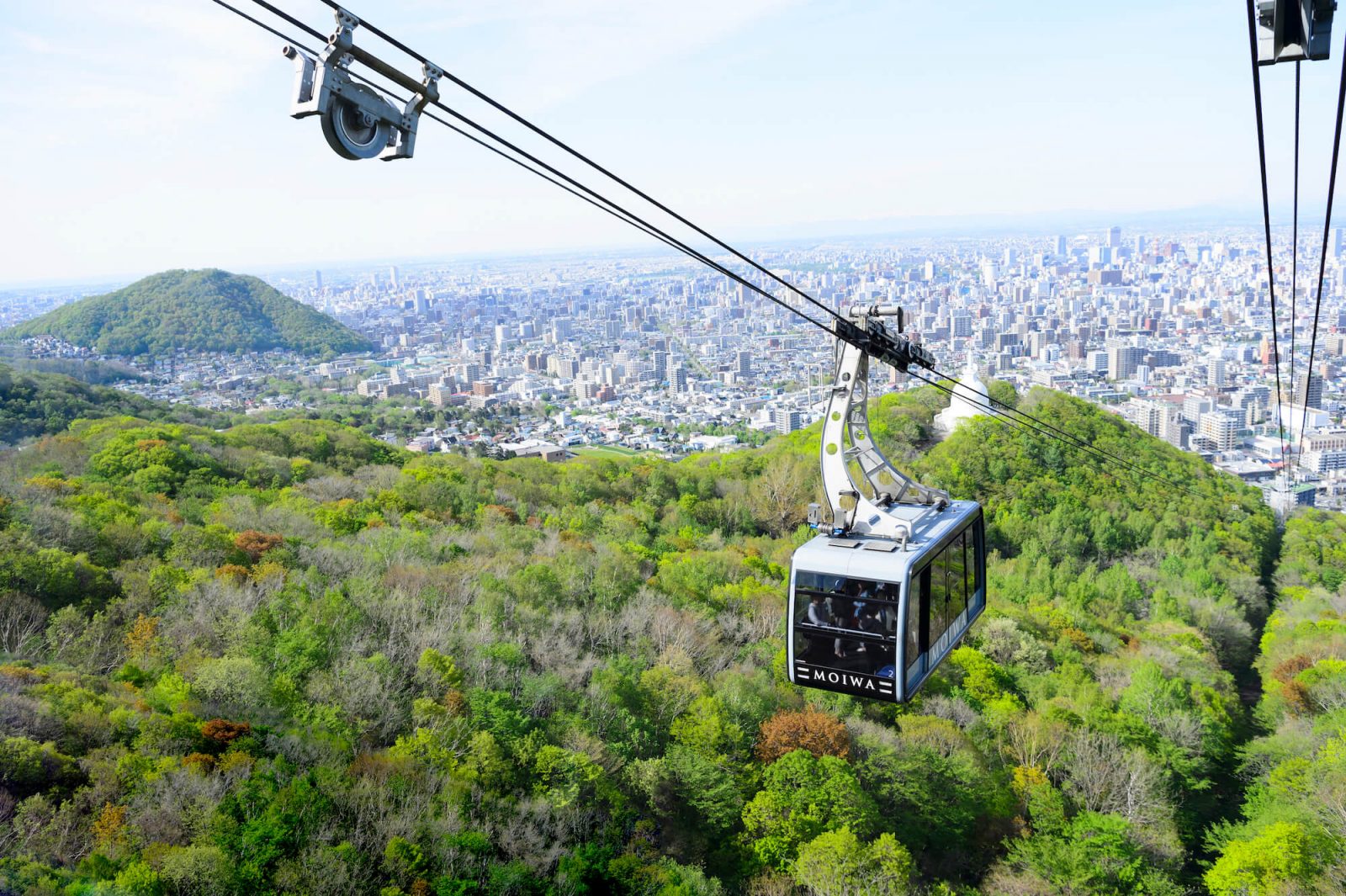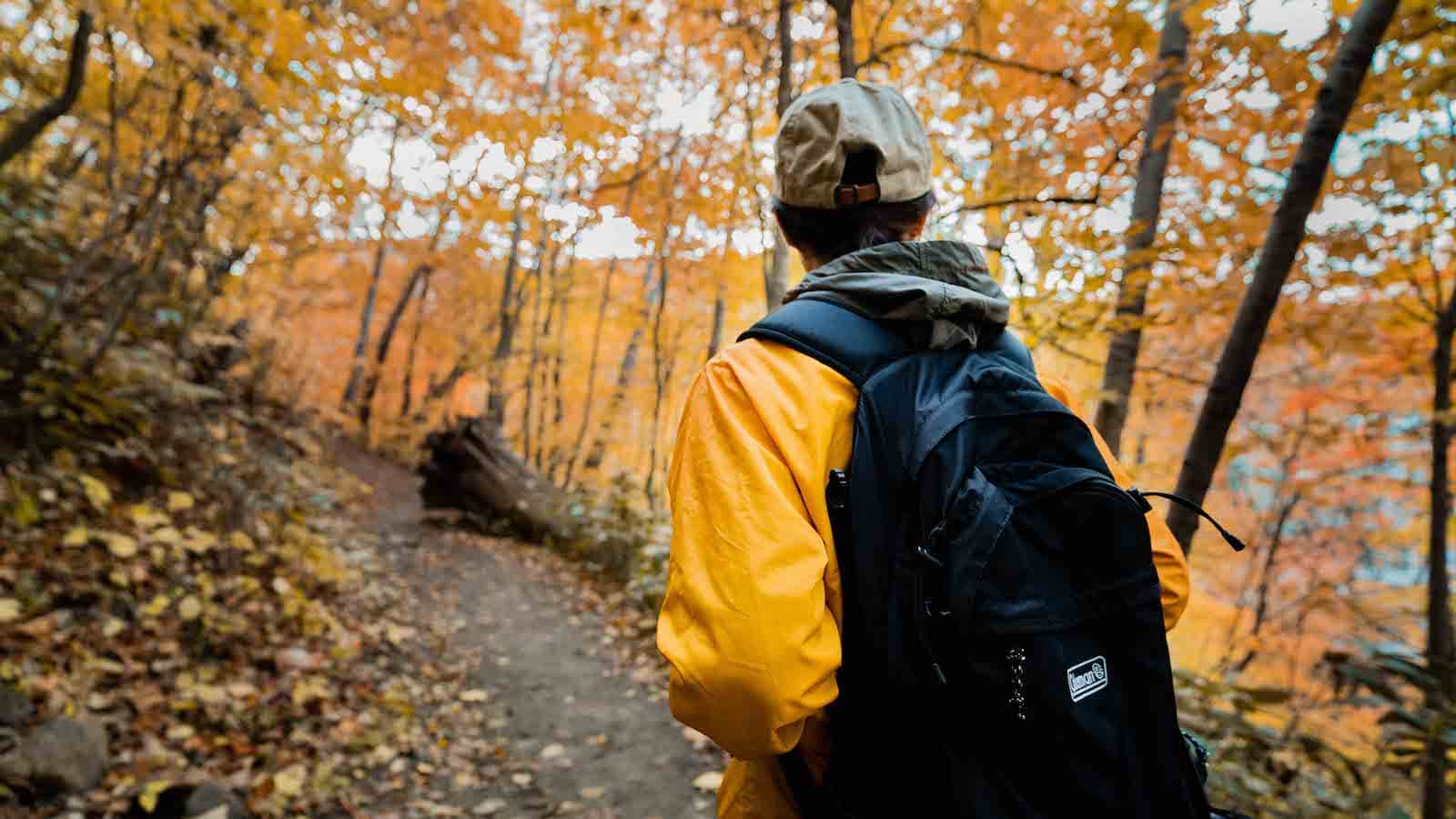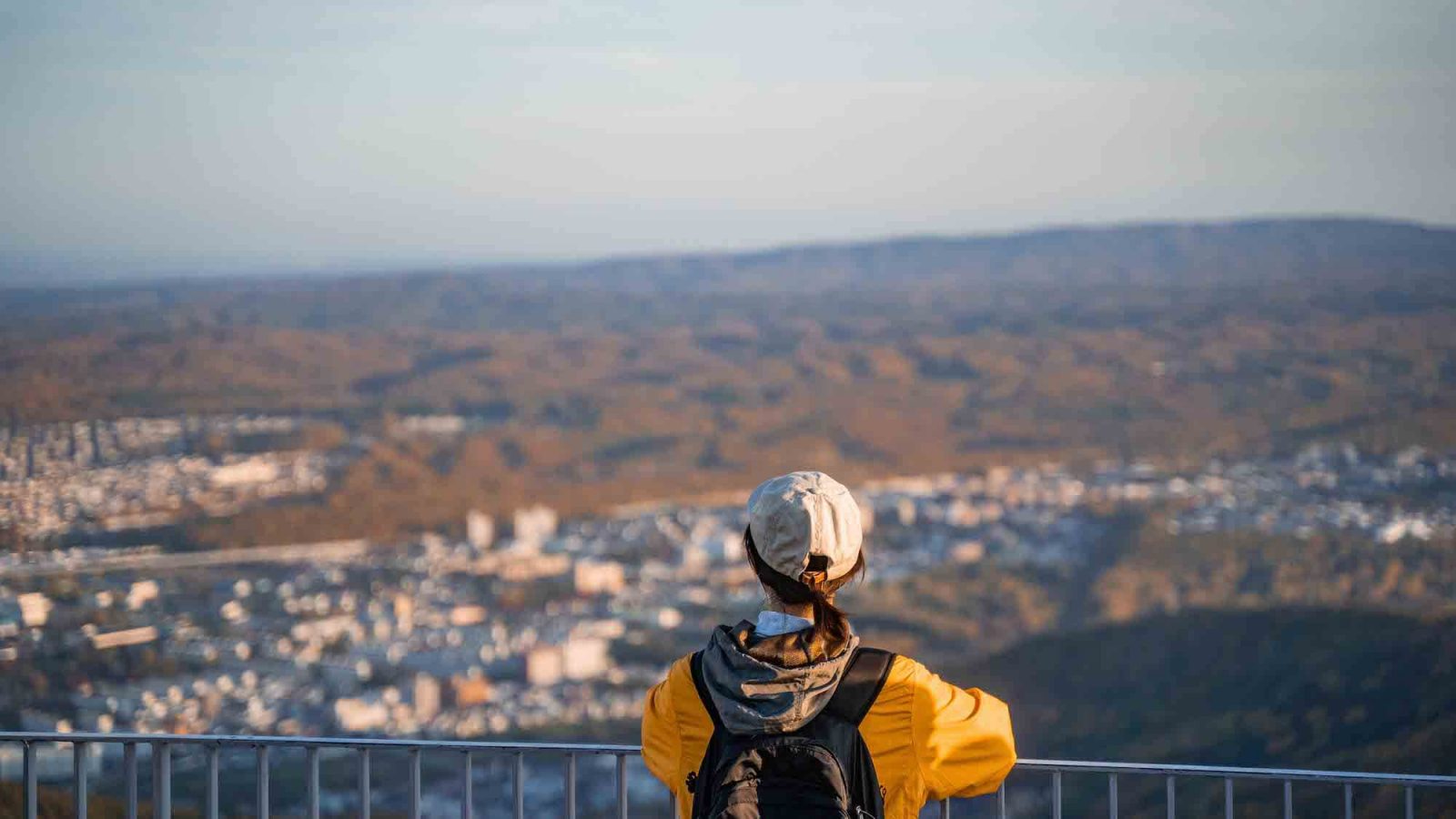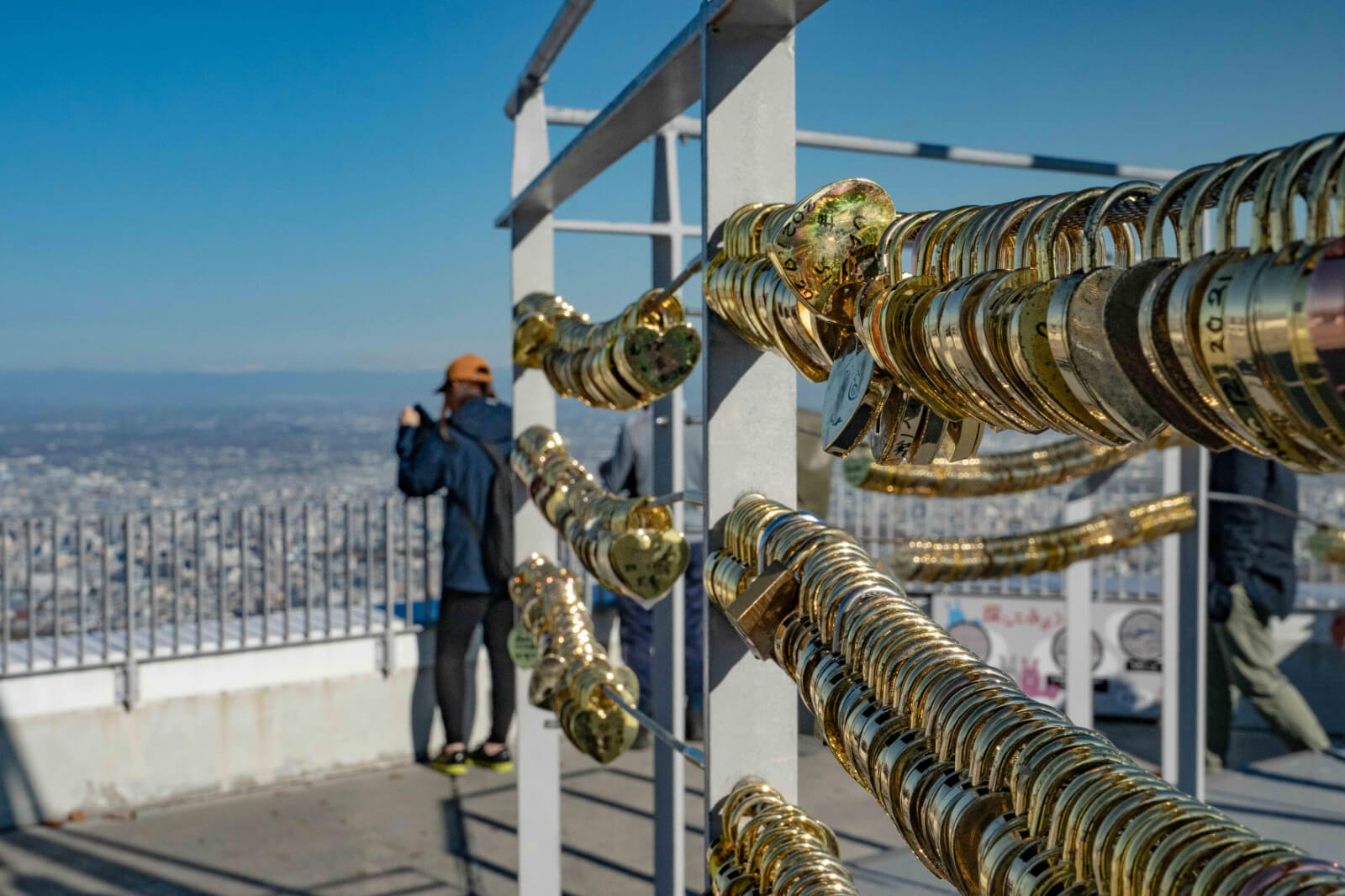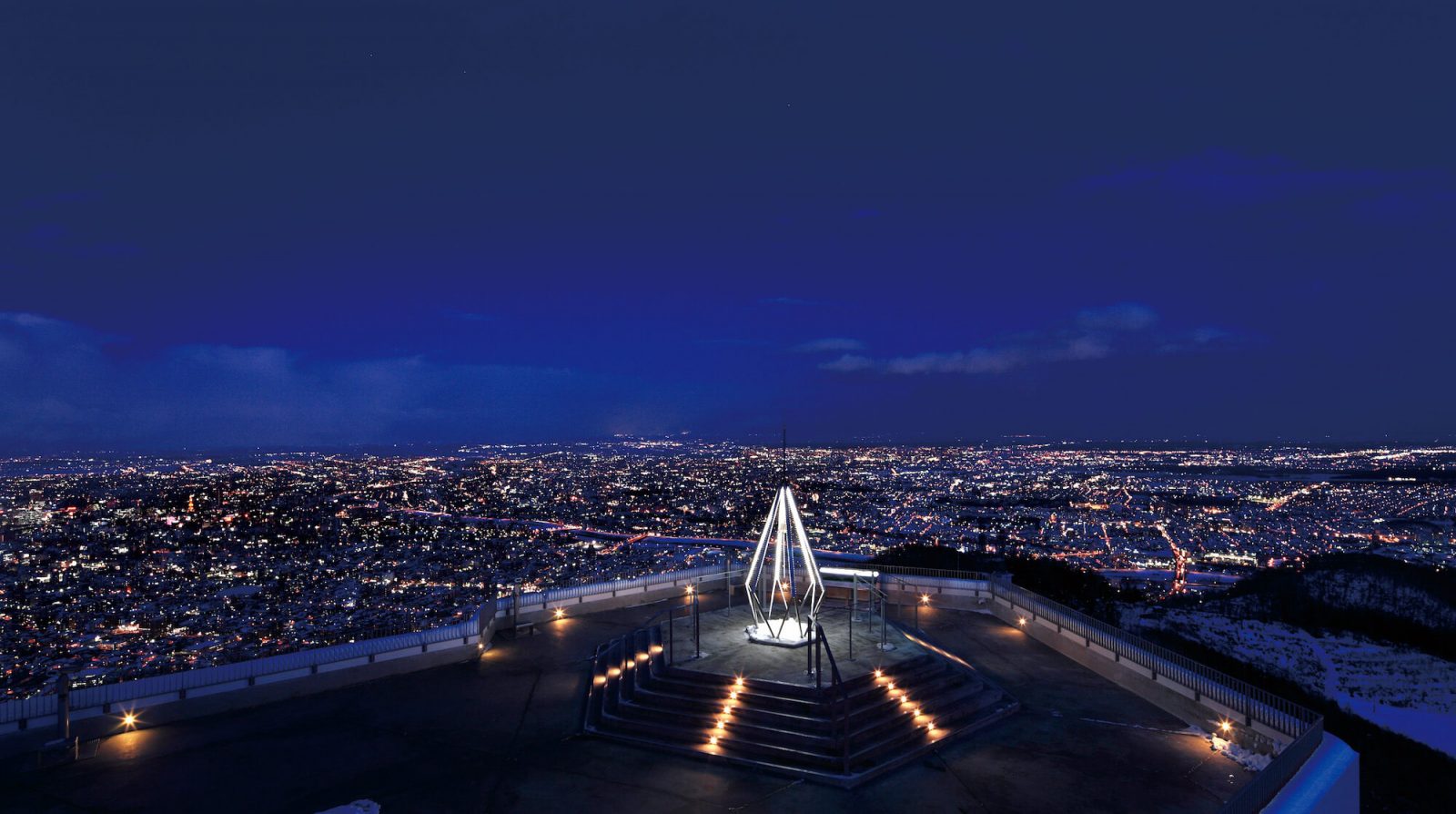 Around 30 minutes by tram or bus from central Sapporo, MT. Moiwa is iconic for its natural splendor just a stone's throw from the city, with around 400 species of trees in its virgin forest. For an easy climb, you can take the ropeway from Moiwa Sanroku Station at the foot of the mountain to Moiwa Chufuku Station partway up. Mini cable cars will take you the rest of the way to the summit if you like.
Once you're there, you'll be reminded how incredible the view from 561m above sea level is. You can see across the whole of the vast Ishikari Plain, and on a clear day, you can see the Sea of Japan behind the countless city streets. The view at night is particularly stunning—it was chosen as one of Japan's New Three Most Spectacular Night Views. The glittering lights of the city will be one of the most memorable sights in your visit. In the daytime, you can look out across central Hokkaido with a telescope and ring the Bell of Happiness. Breathe in the crisp mountain air and soak up the spectacular views.
And of course, it's a fantastic hiking spot for those who love the great outdoors. All five of the courses have trails set up—all you need are a pair of sneakers and 1-2 hours. Enjoy the forest around you as you make your way to the top.
REVIEWS
Great, friendly ski resort right on the edge of the city. Perfect for all ages and abilities, and seems a good place to learn for beginners. Even if you're not a skier you can enjoy the amazing views from the top of Mt Moiwa by taking the ropeway!

Travel and Outdoor Writer Tom Fay
Useful Information

MT. Moiwa

Address

Fushimi 5-chome 3-7, Chuo-ku, Sapporo

Access

Take a JR Hokkaido Bus to the MT. Moiwa Ropeway bus stop.

Admission

For the ropeway and cable cars