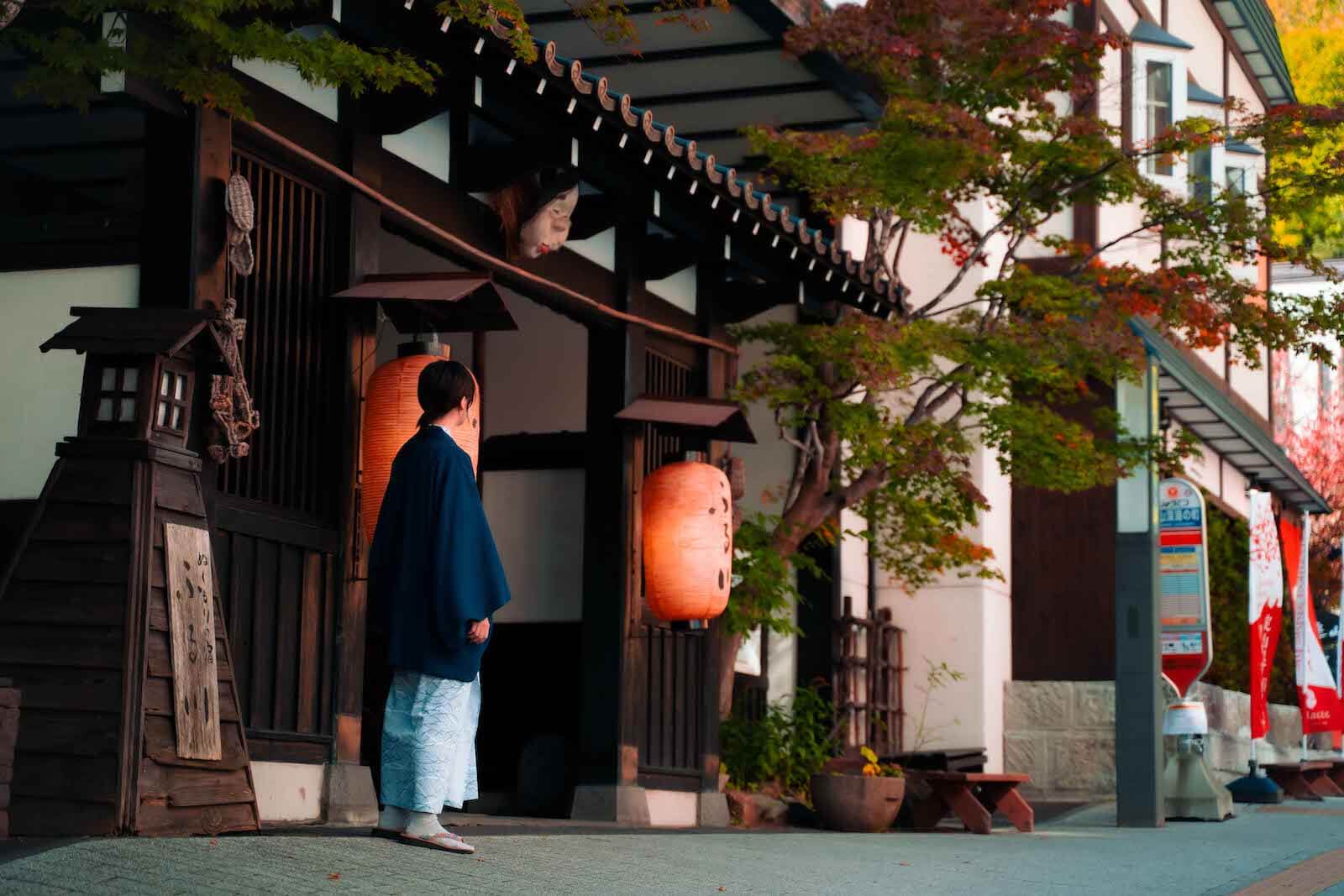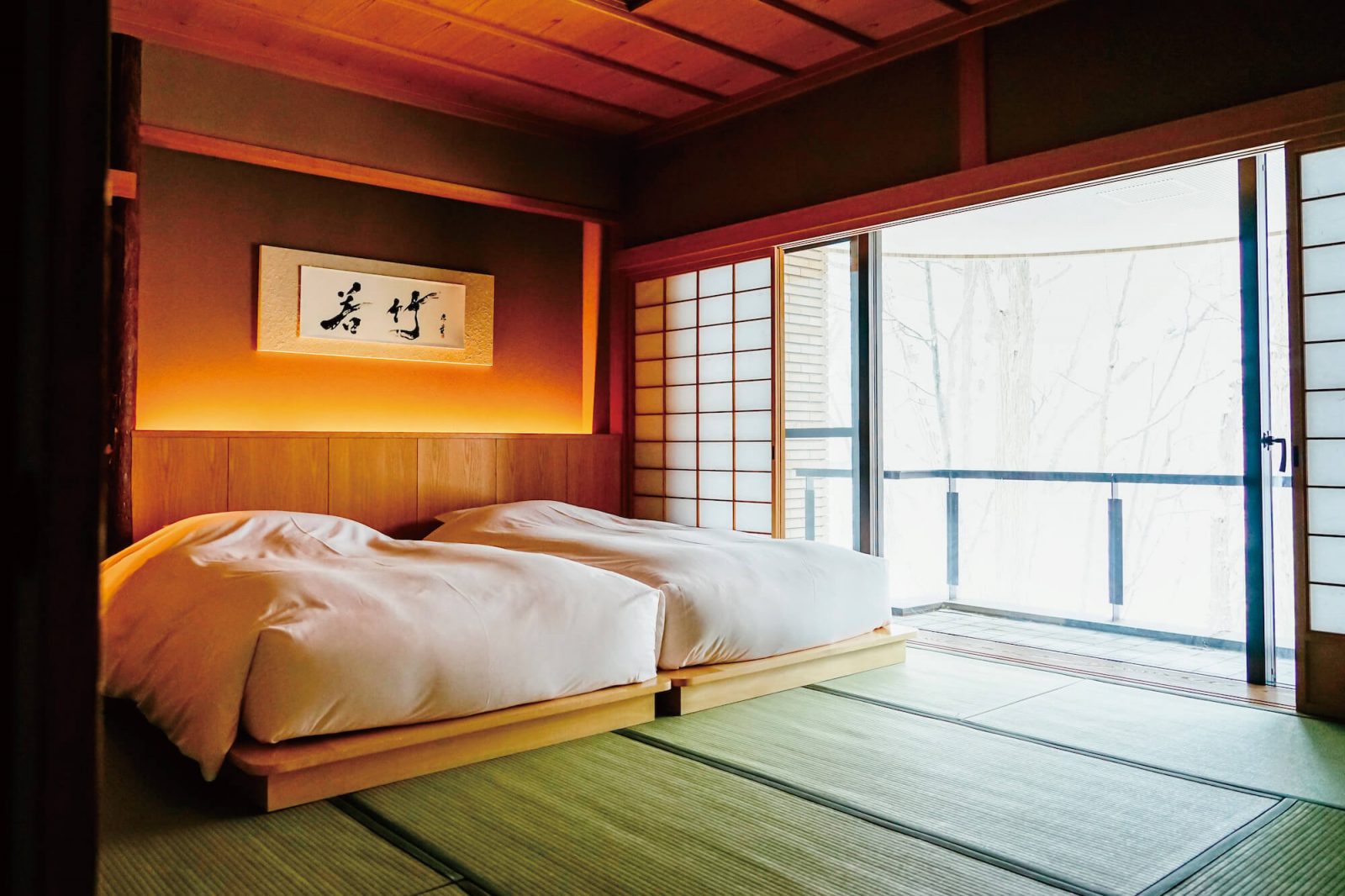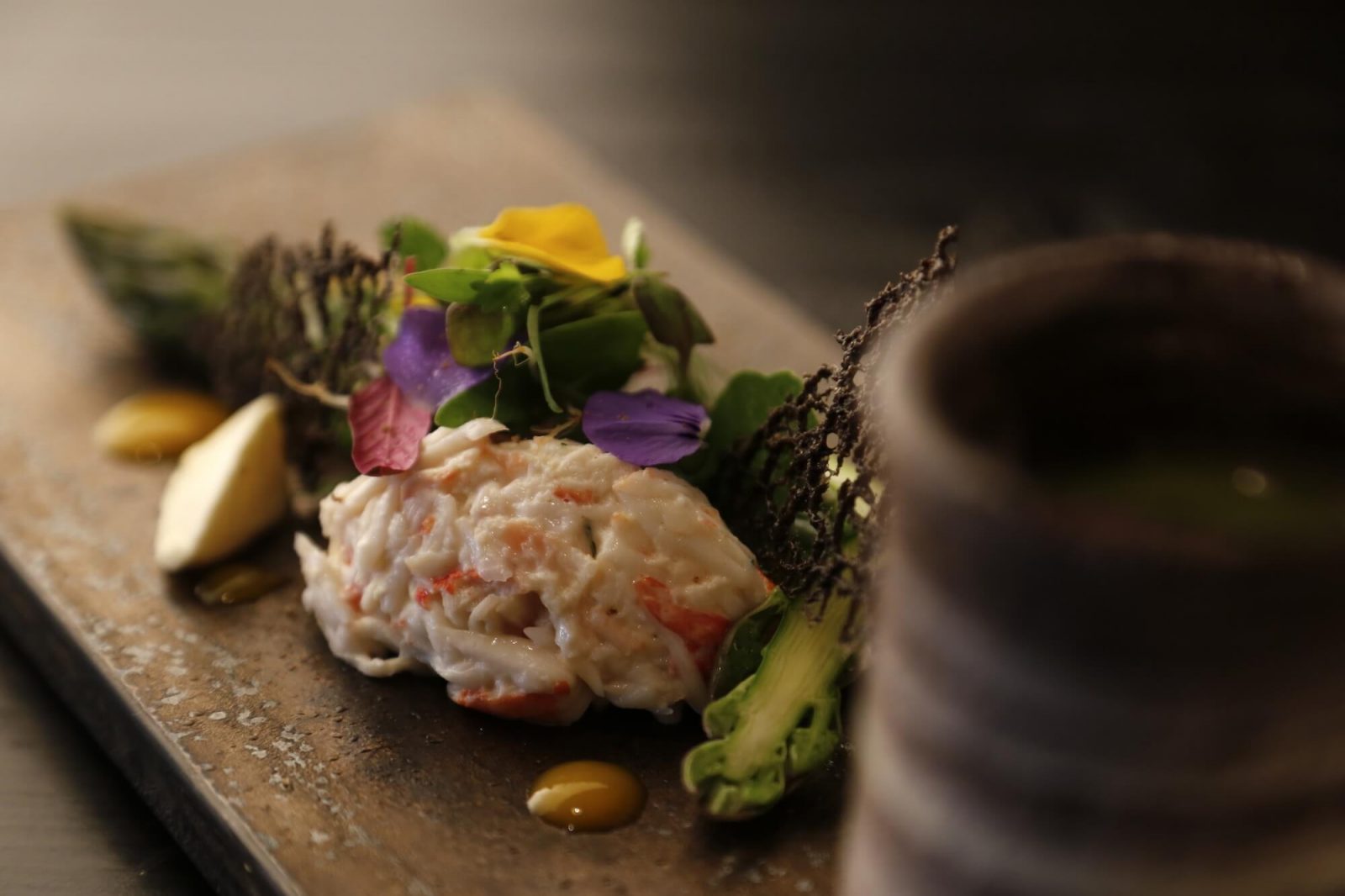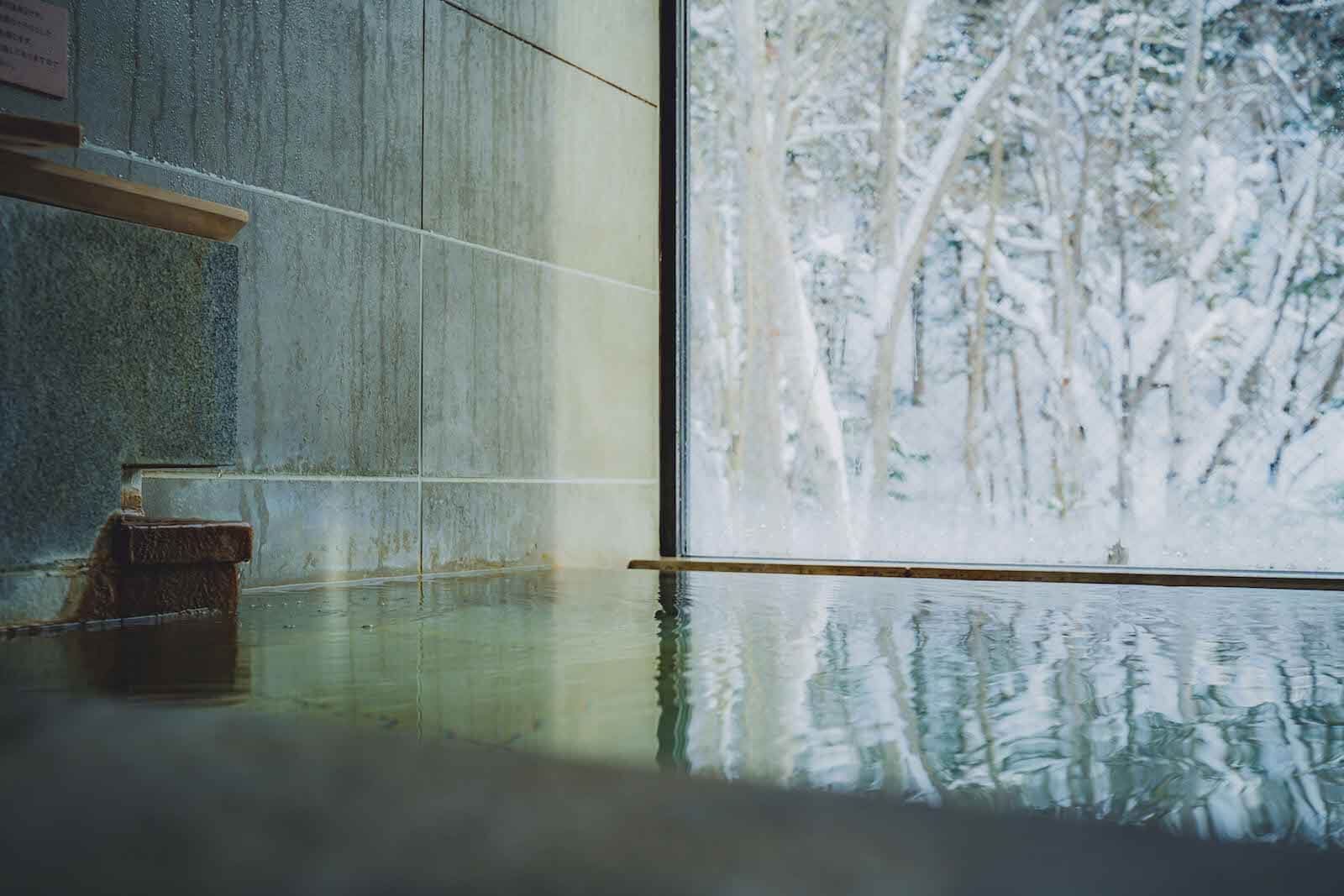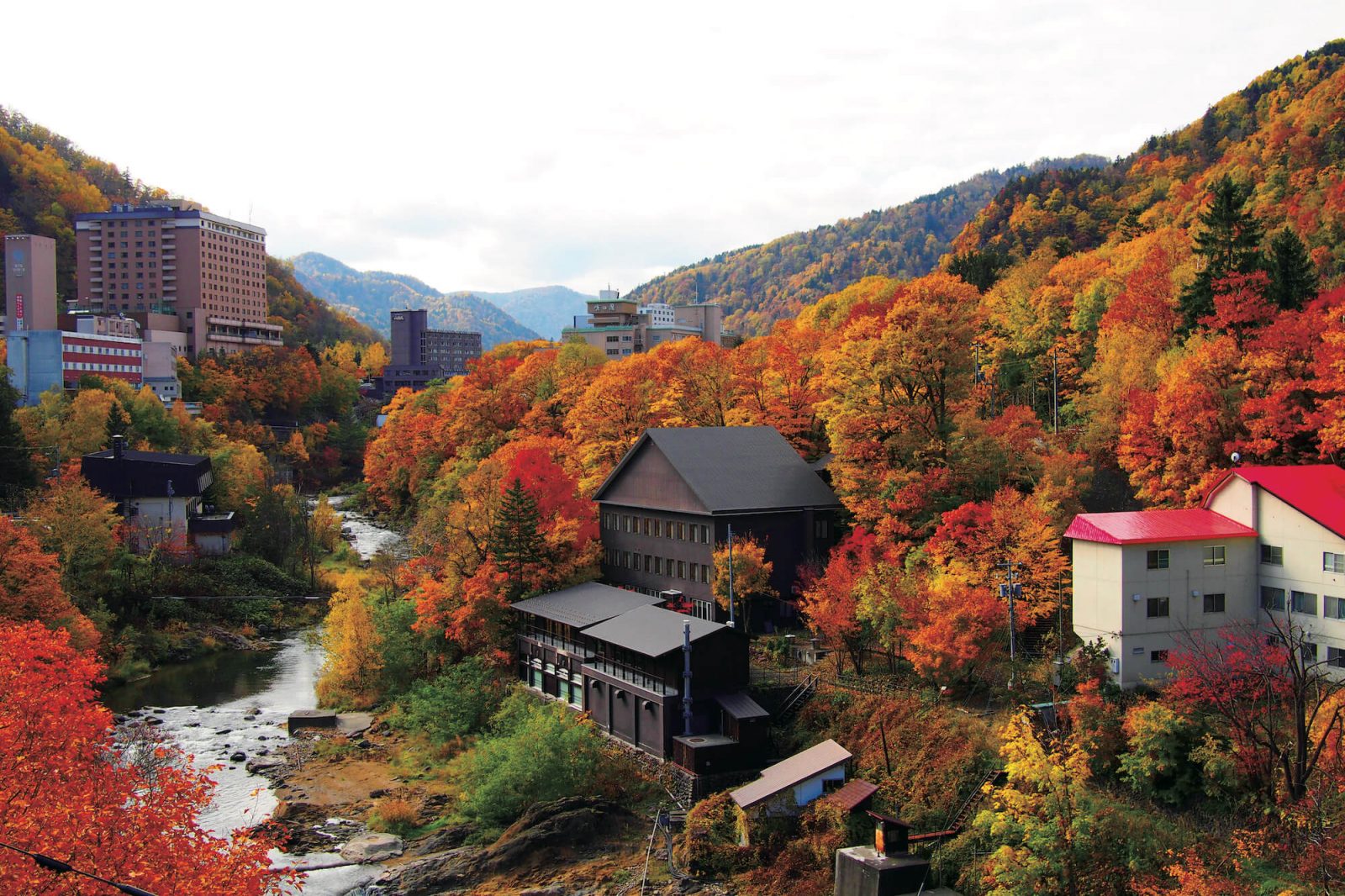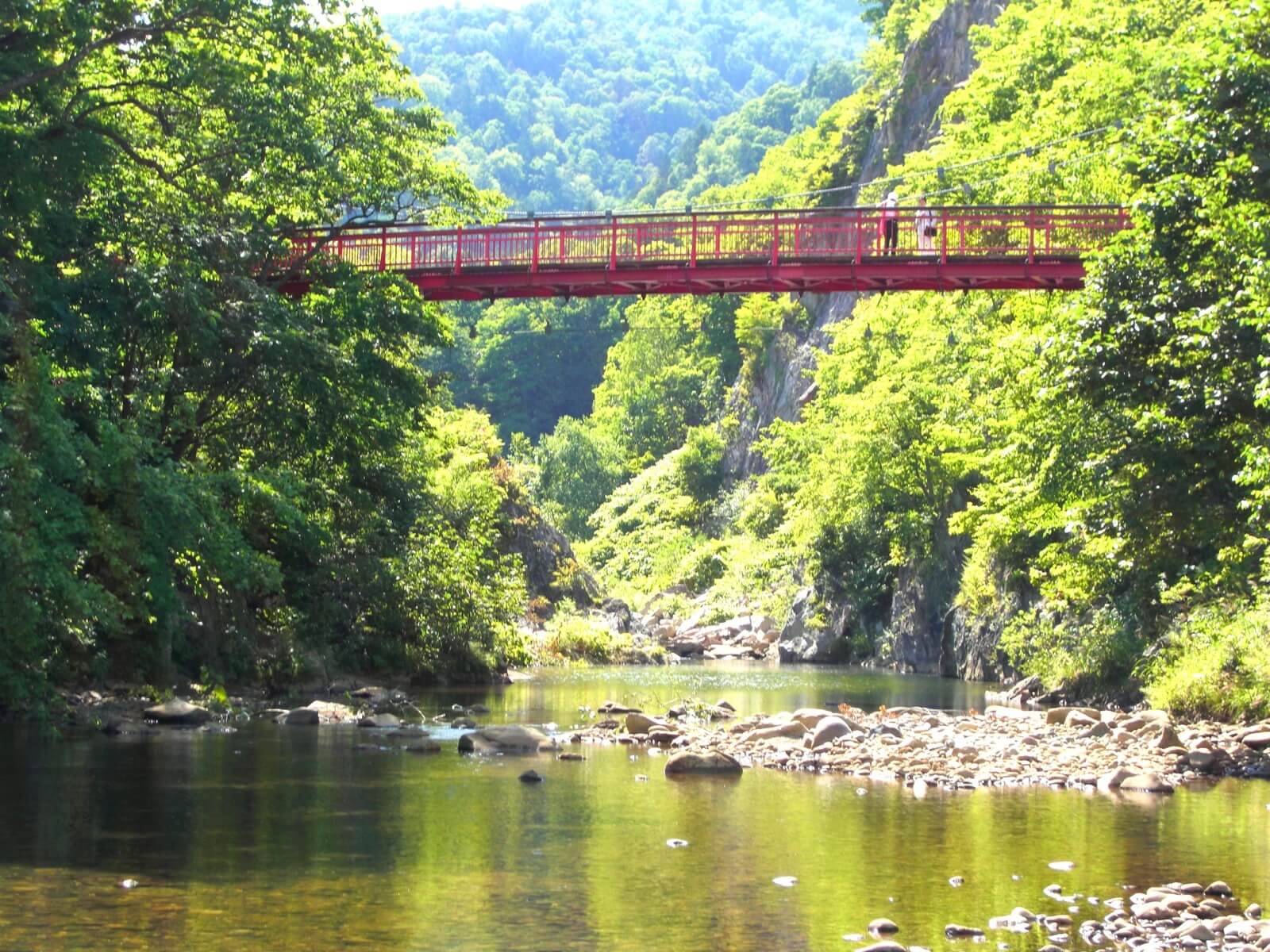 Around one hour by car from the center of Sapporo is Jozankei Onsen. Located in a lush valley, it is popular among tourists and locals alike for its impressive size, with over 20 hot spring hotels.
Jozankei offers lodgings to suit any kind of holiday, from long-established ryokan (inns) where you can immerse yourself in Japanese culture, private lodgings with a bath in each room, boutique hotels known for their distinctive locations and cuisine, and hotels with a pool to keep the children happy. With such variety on offer, you'll need some time to choose.
And the accommodation is just the beginning. As it is situated in a valley between mountains, Jozankei offers a vantage point for incredible seasonal landscapes, whether it's steam off the hot springs with snow all around or abundant greenery, crisp air and the sound of a brook. October is particularly spectacular, with vivid hues of red and yellow as far as the eye can see.
Jozankei offers many unique places to explore. Check out the cute cafes, souvenir shops and the eye-catching Futami Tsuribashi Suspension Bridge adding a bright red accent to the valley scenery, then rest your feet in a foot bath or make an onsen tamago by boiling an egg in the 80℃ hot spring water at Ontama no Yu.
---
Useful Information

Jozankei Onsen

Address

Higashi 3-chome, Jozankei Onsen, Minami-ku, Sapporo

Access

Take the Kappa Liner (nonstop bus) bound for Jozankei Onsen to the Jozankei Onsen bus stop

Admission fee

Fees apply at each facility
REVIEWS
Ski, soak and repeat! Soothing my sore muscles in an onsen in Jozankei was great for maximizing my skiing the next day. The hot spring town is unique and beautiful, and the onsen we went to was one of the best I've ever tried. It had so much to offer―an outdoor bathing area, baths with various kinds of water, and two styles of sauna.

A relaxing onsen to soothe your sore muscles, peaceful mountains and exquisite food, what more could you ask for? One of my favorite experiences was the snow lantern festival. I'm not very spiritual, but being surrounded by nature together with the warm glow of the lanterns, the music, and people out enjoying the festival and making wishes at the temple made me feel a special connection to the place.

Jozankei has a peaceful ambiance as you look out from your balcony into the forest and watch snowflakes dance in the wind. We even saw four deer coming out for a morning snack! The onsen was one of the most relaxing experiences of my life, even compared to kicking back on a Hawaiian beach.