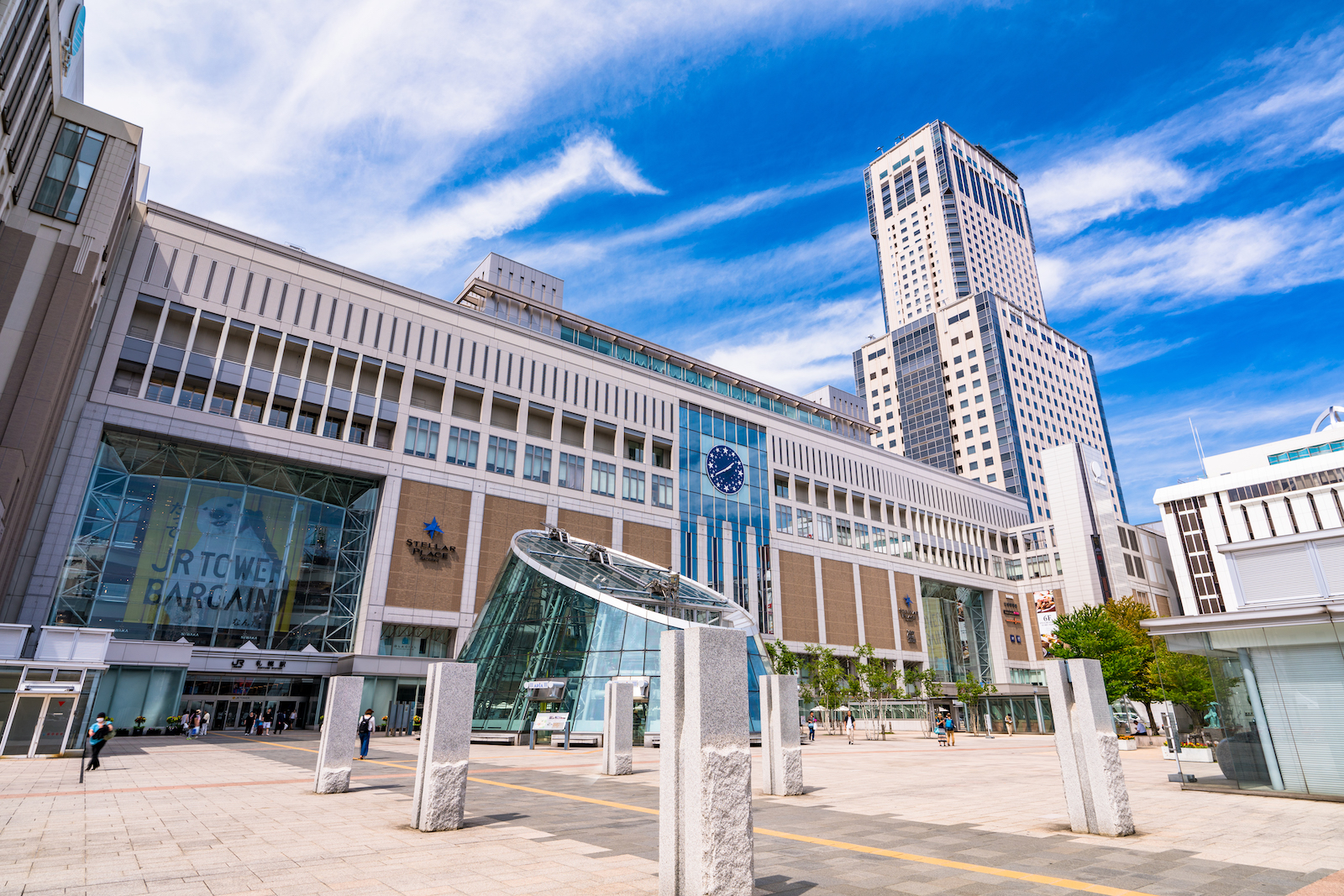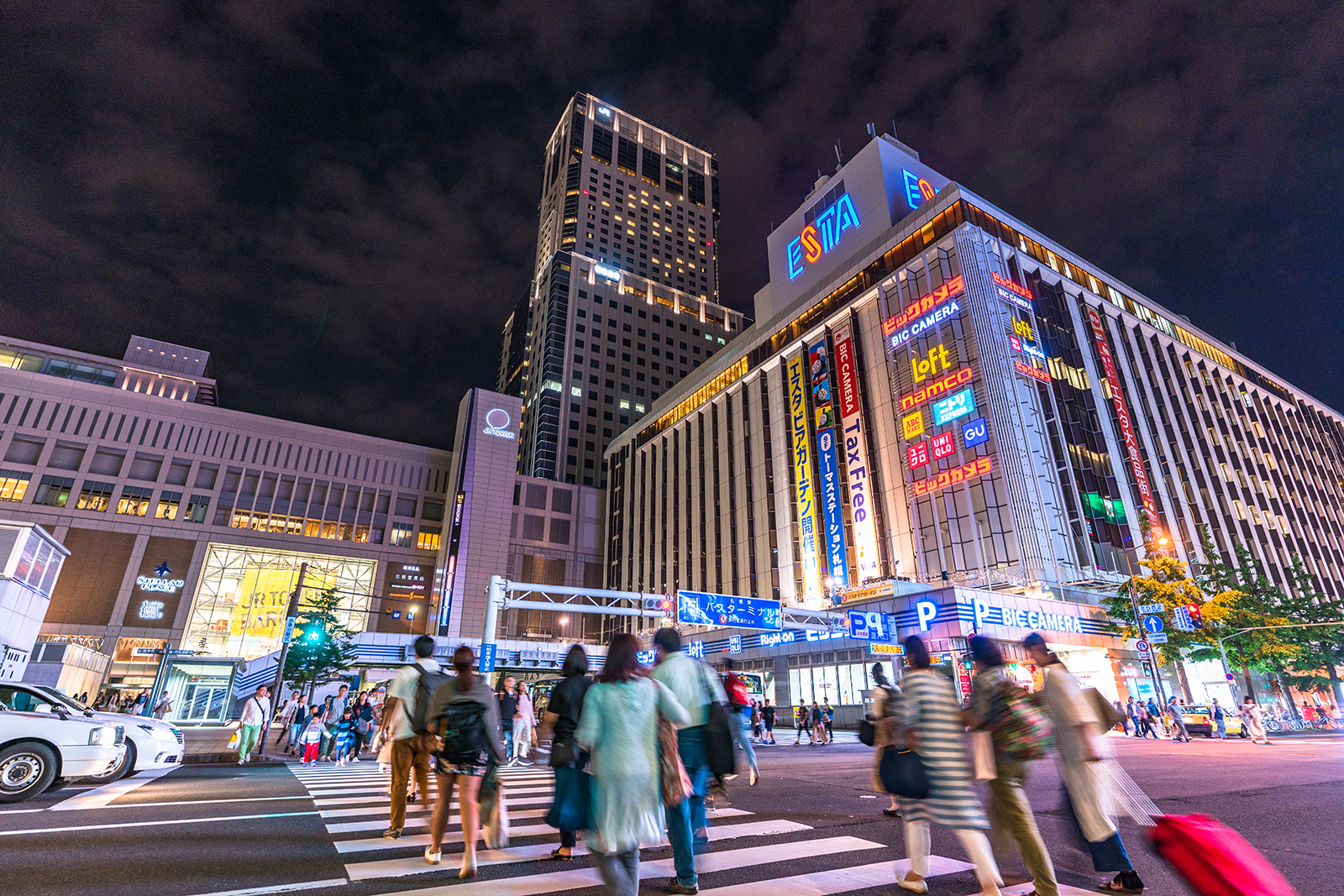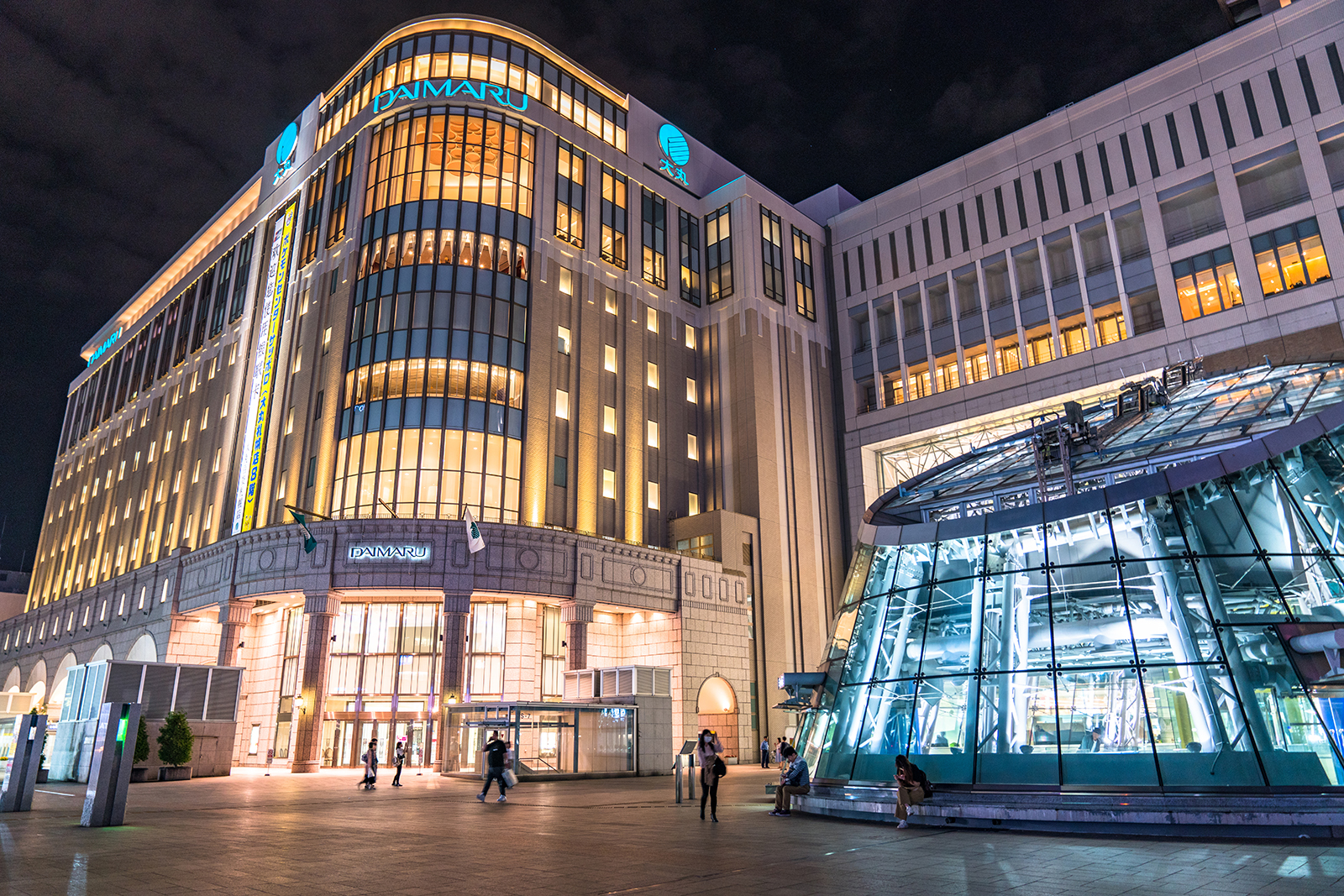 Located about 40 minutes from New Chitose Airport, Hokkaido's main airport, Sapporo Station is a gateway to the four corners of Hokkaido for visitors traveling by rail or bus.
The station building is also directly connected to a multitude of shopping malls, department stores and hotels, making it the ideal place to shop and dine to your heart's content. Whether it's shopping till you drop at the myriad fashion boutiques, enjoying a quiet moment with friends over tea or coffee, or heading out for a delicious family lunch, Sapporo Station truly has something for everyone.
If you're looking for delicious treats to take home or something to eat on the go, head below ground and explore one of the packed food corners on the basement levels of Sapporo Station's department stores. These culinary havens are such a mainstay of Japanese cities that they have a special name, depachika, a portmanteau of depato (department store) and chika (basement). The depachika at Sapporo Station are constantly buzzing with the dynamism of a major commuter hub, and the merchants and customers waiting in line can be heard calling to each other above the hubbub in a manner reminiscent of a local market. This is a unique opportunity to experience the luxury of department stores blended with the hustle and bustle of city life.
JR Tower Observatory T38 is another must-see spot directly adjoined to the Sapporo Station building. Standing at a height of 160m, it offers a breathtaking panoramic view of the city stretching out below you. Head up during the day to be greeted by the sight of the magnificent mountains surrounding the cityscape, or go after dark to marvel at the brilliant lights of the city shining like jewels in the night.
With so much to see and do packed into one place, it might take you all day to experience everything Sapporo Station has to offer.
Useful Information

Sapporo Station

Address

Nishi 2-chome, Kita 5-jo, Chuo-ku, Sapporo

Access

Take JR lines to JR Sapporo Station, or the Namboku or Toho Line of the Sapporo Municipal Subway to Sapporo Station

Admission fee

None