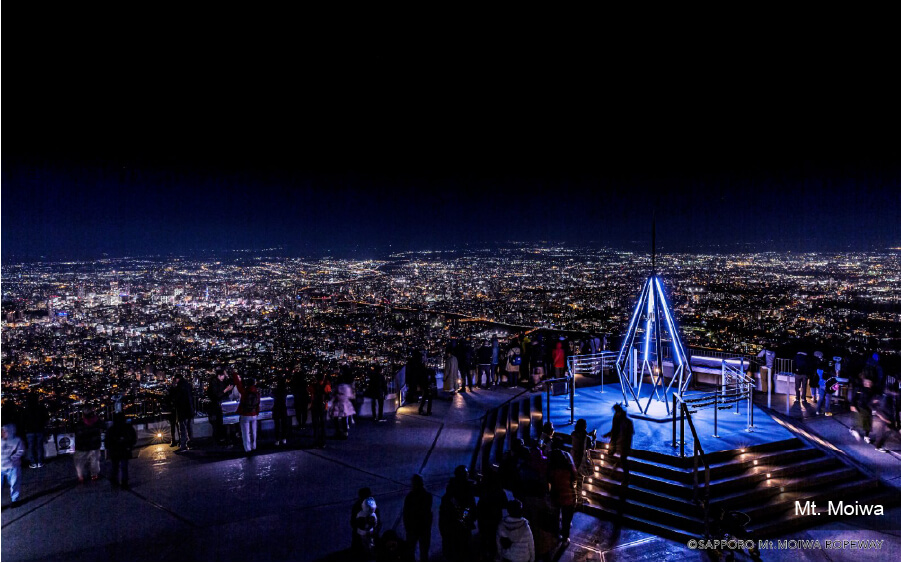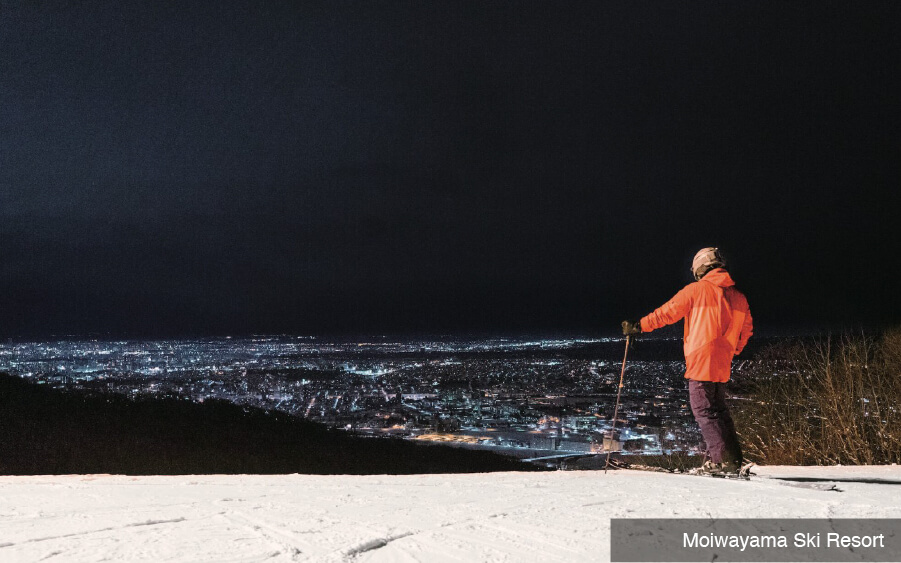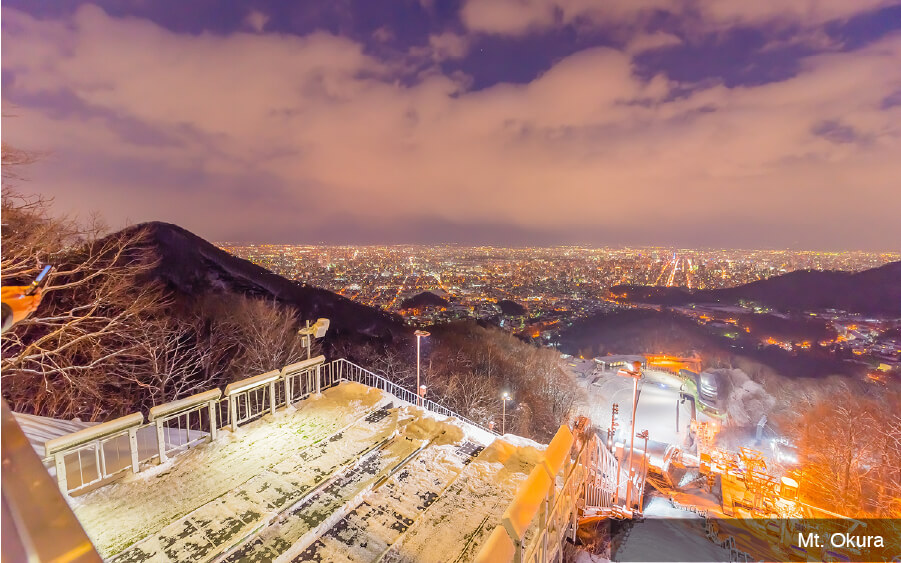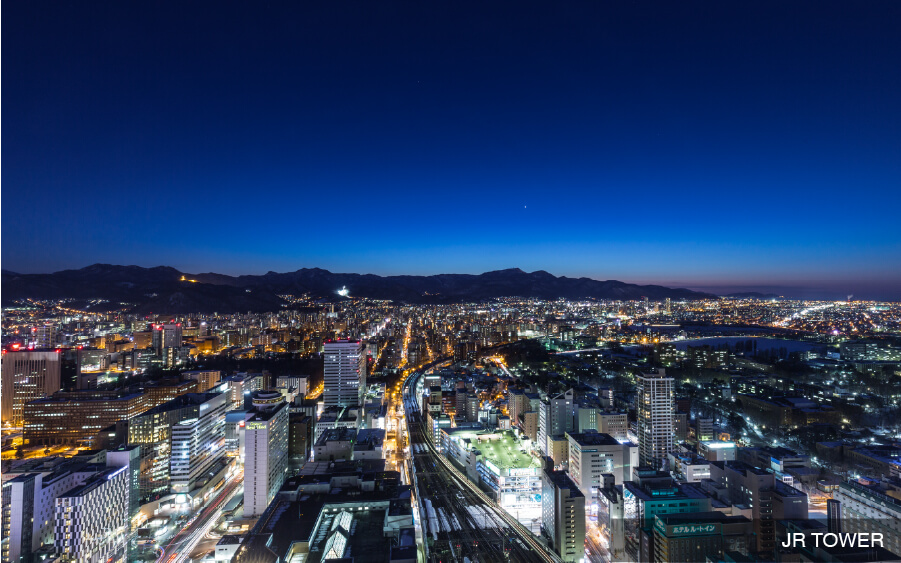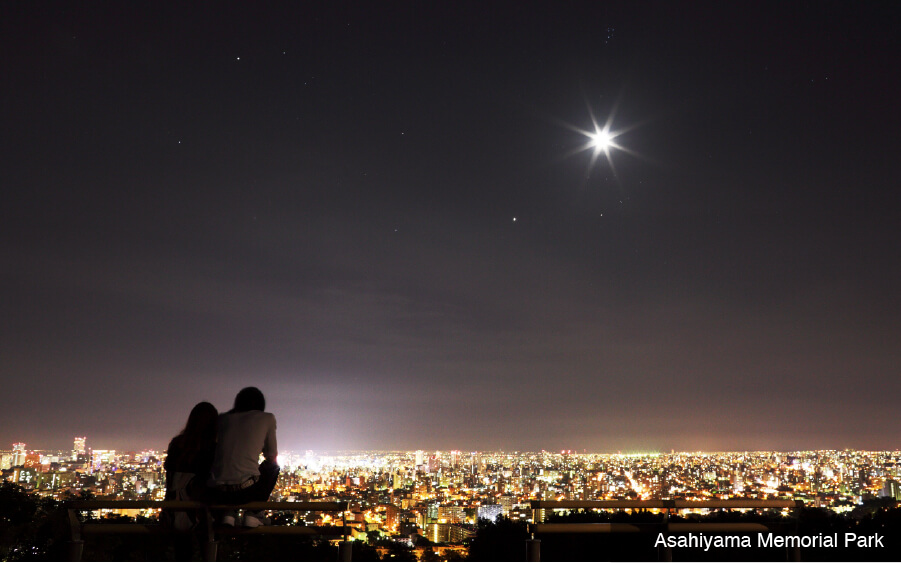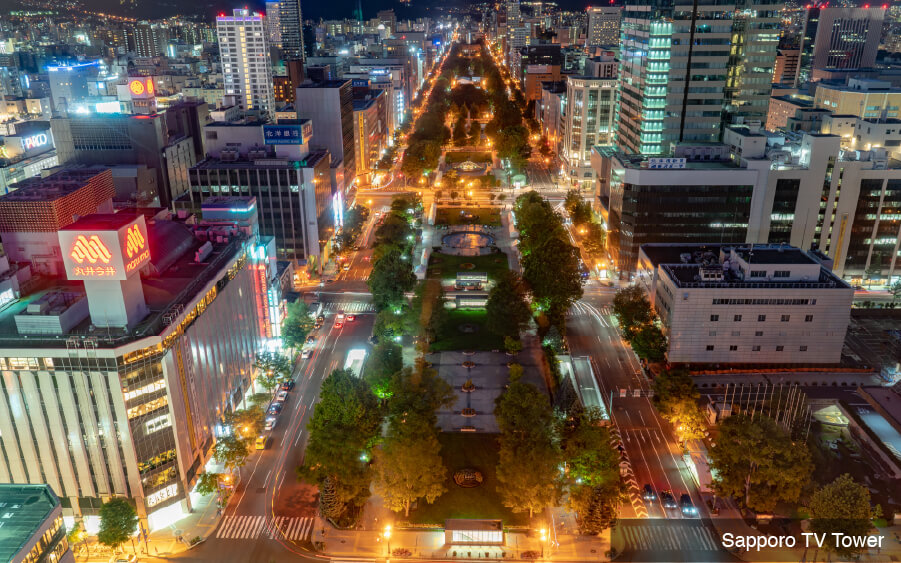 Sapporo has been selected as one of Japan's new top three cities for night views.
Cast your eyes over unique views from various vantage points, including mountain peaks, the ski jump, parks and skyscrapers. Sapporo's iconic snowy landscape adds extra charm with lights twinkling amid dancing snowflakes.
Mt. Moiwa is a crowd favorite—there's nothing quite like breathing in crisp mountain air as you take in the view of the city bathed in sparkling lights. For a different perspective, head to JR TOWER Observatory T38 in the heart of the city. It's directly connected to JR Sapporo Station, making it an easy stopover when you're setting out on your trip or passing through between sightseeing spots. Come at night, settle down by a window with a refreshing drink from the bar and soak up the panoramic views, or see the unique fusion of nature and city streets that reveals itself during the day, with views of the coastline, plains and mountains stretching out beyond the city. Another must-see spot for night views, and one that is off the beaten track, is Asahiyama Memorial Park. Located slightly outside of the city, it offers stunning views of the sparkling city lights in the distance and an illuminated fountain in the foreground. The park is impeccably maintained with walking paths that are well loved by Sapporo locals.