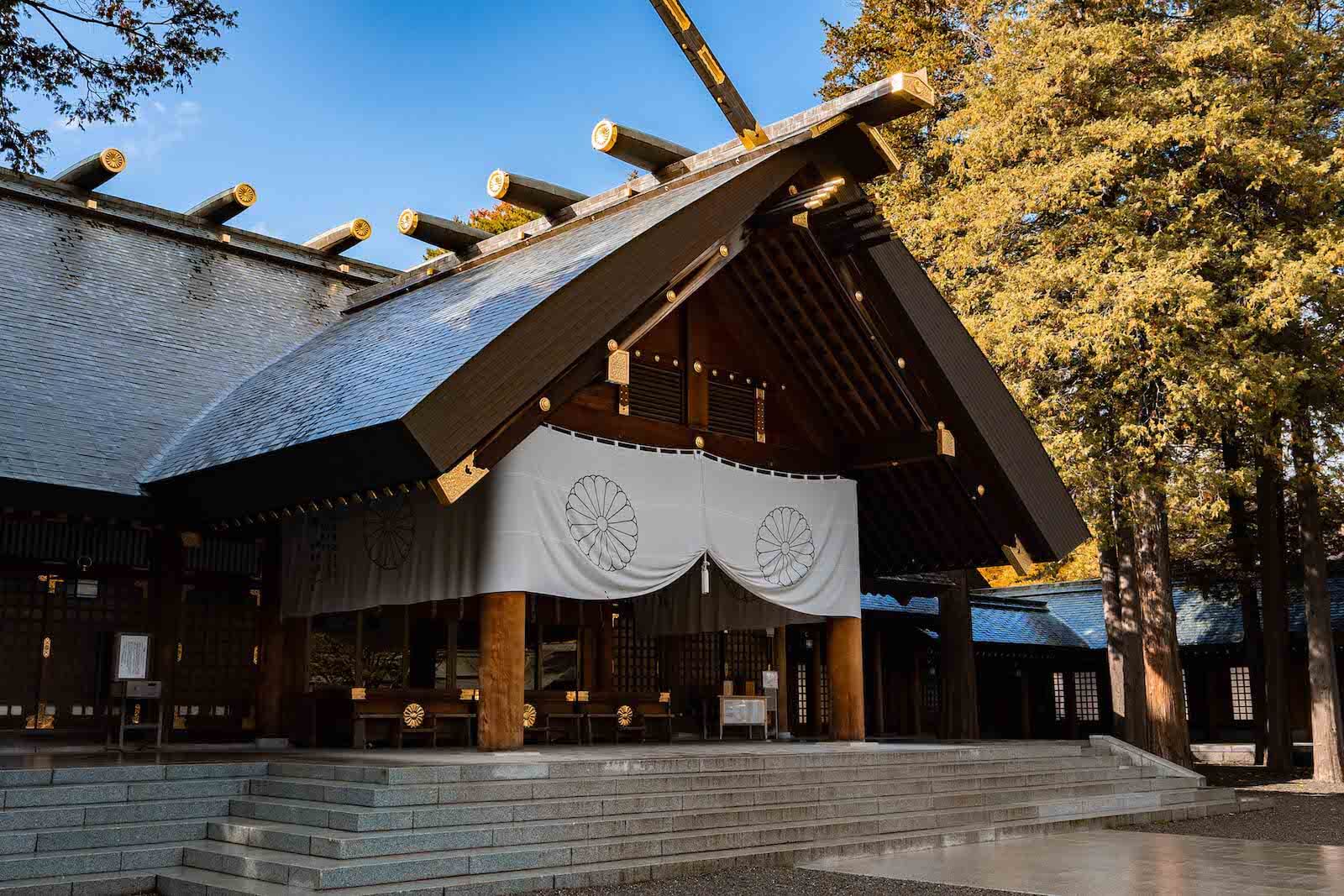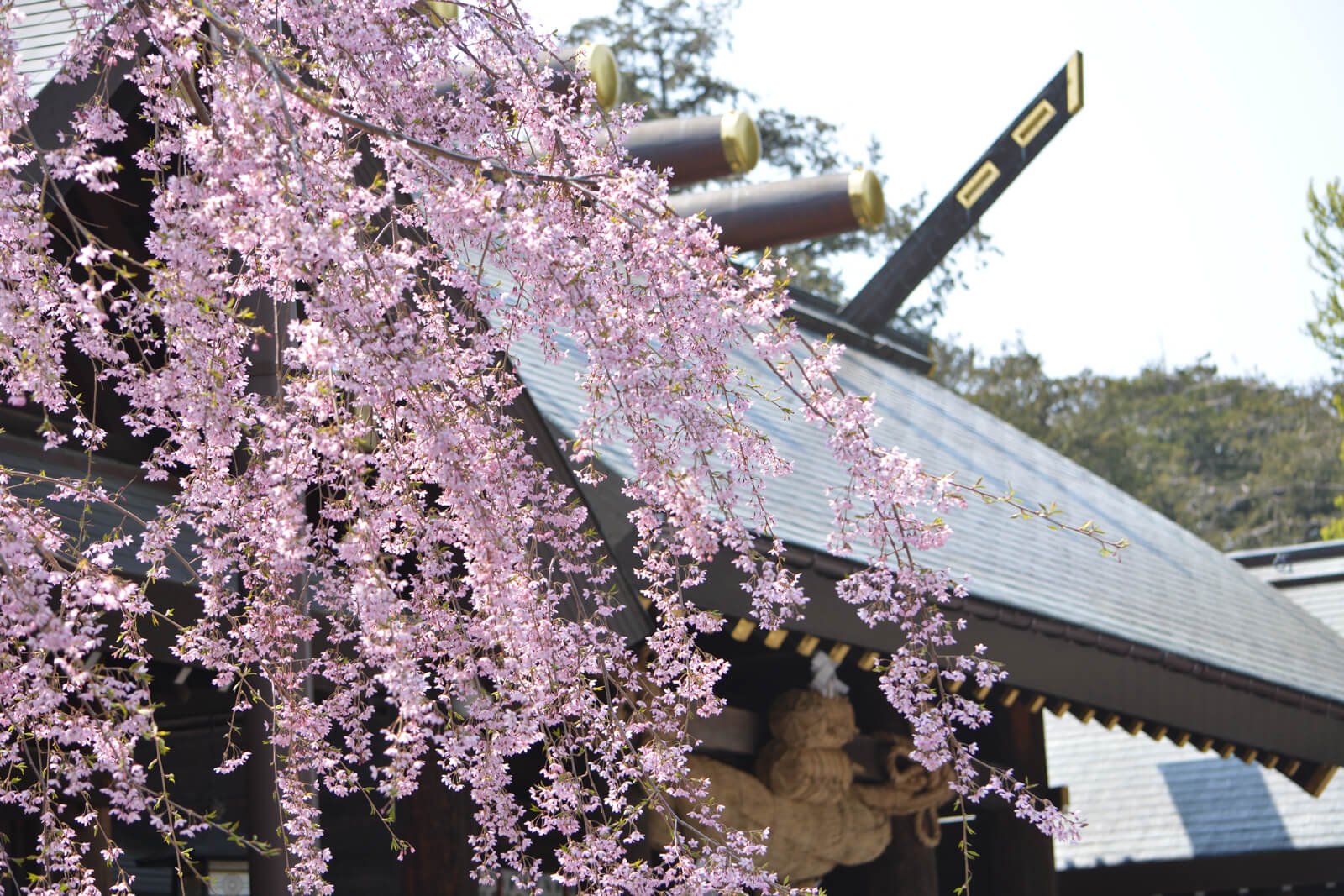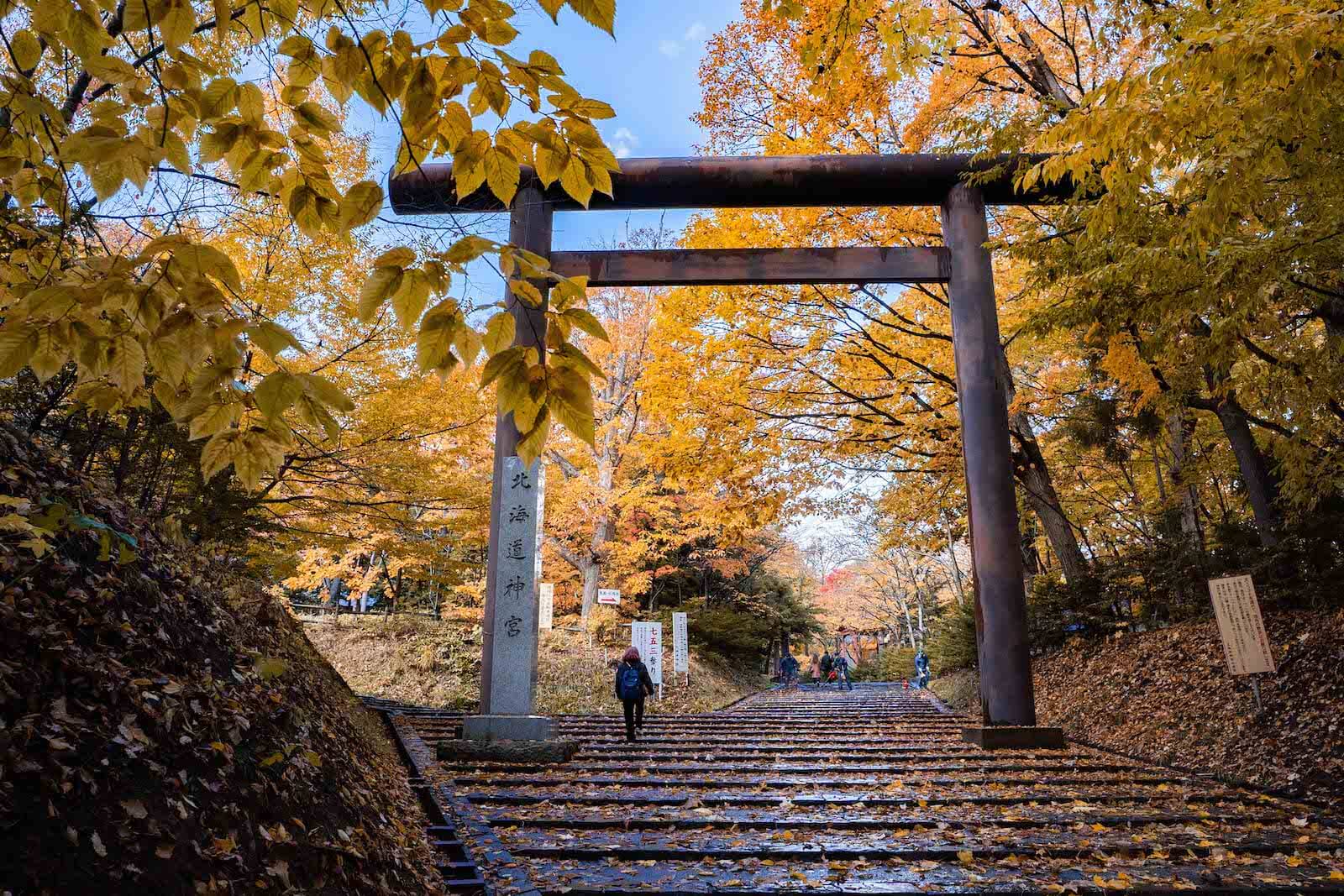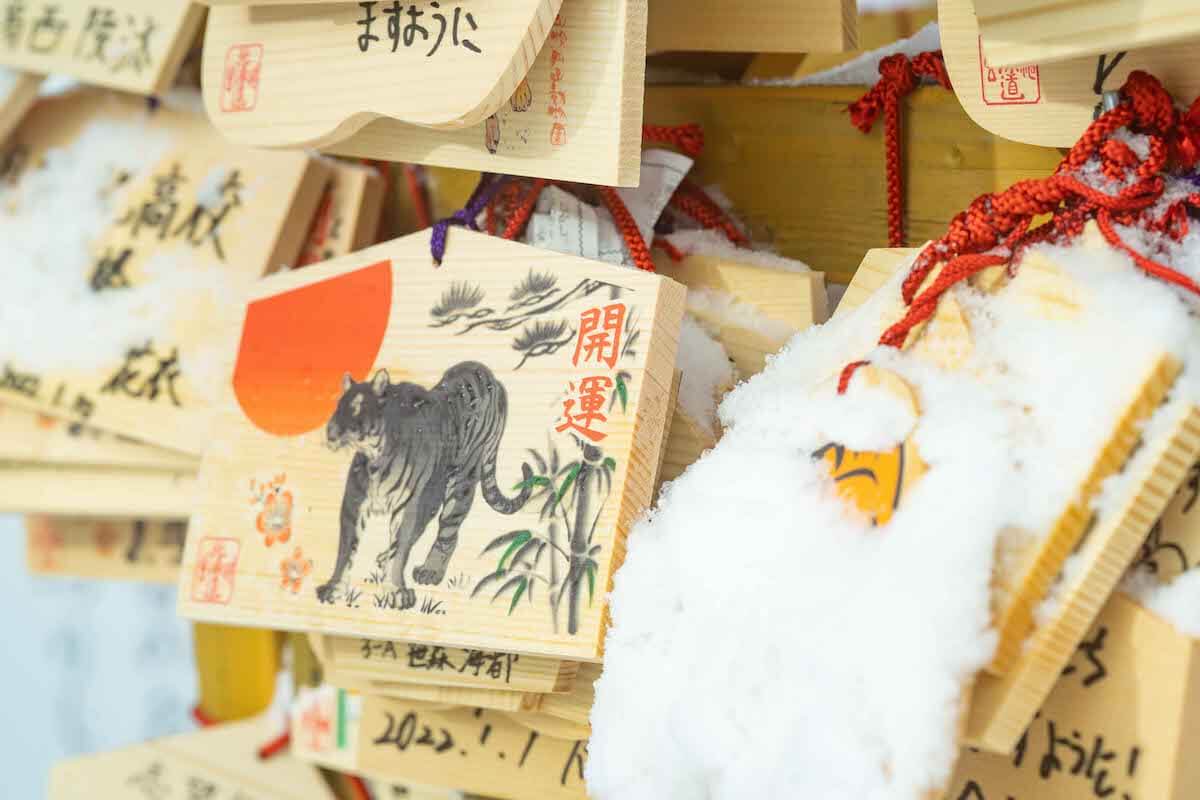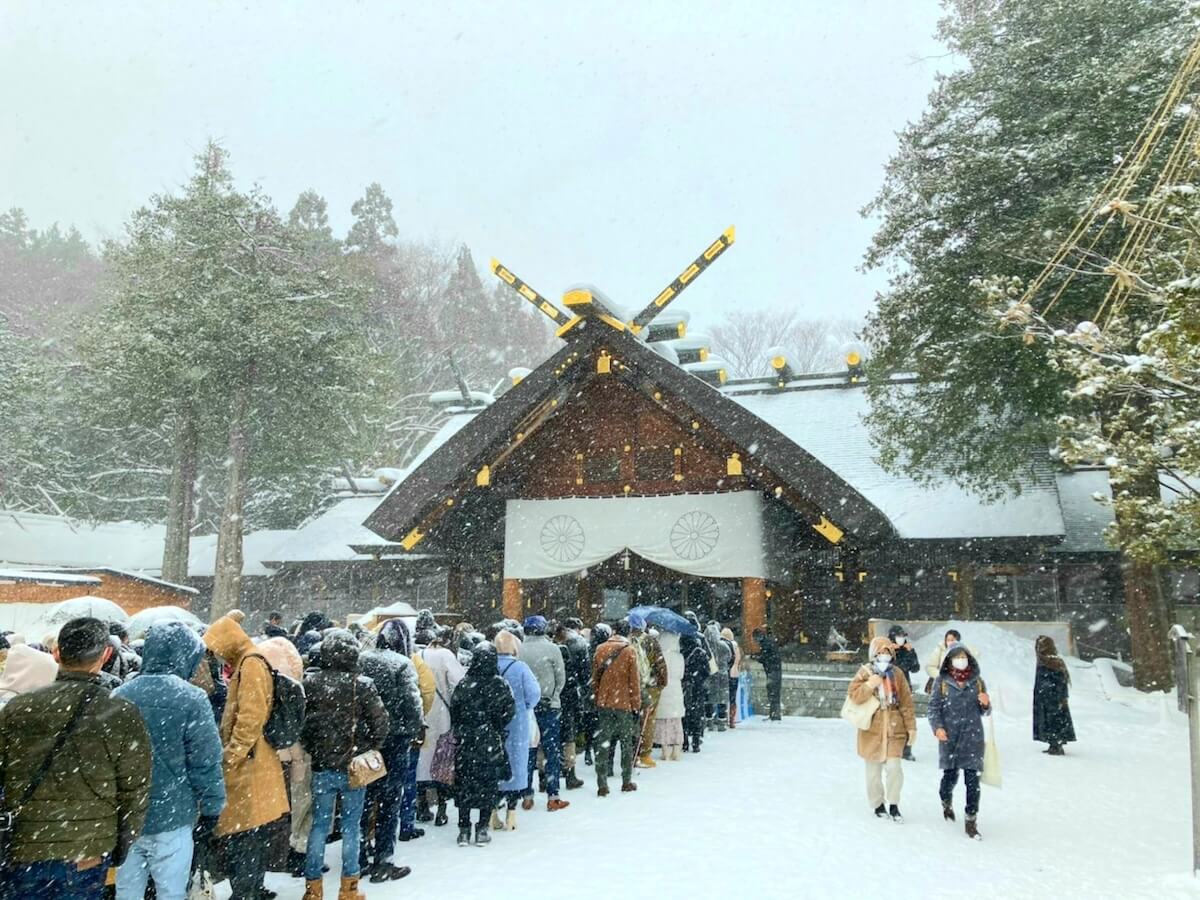 Next to the lush 70-hectare Maruyama Park is a shrine that serves to protect Hokkaido. It began with the enshrining of Shinto deities in 1869, by an order of the Emperor Meiji, to protect the development of Hokkaido, and due to its presence as a guardian for Hokkaido it continues to draw visitors from all regions.
As the main shrine is surrounded by the abundant nature of Maruyama Park, it's a great place for bird watching—you might even see a wild chipmunk. Maruyama locals visit not only for prayer but also for daily walks or casual picnics. Many a local can be seen strolling around the grounds for a spiritual experience, dropping by a teahouse to buy some sweets on their way home or taking a break and watching the native birds that inhabit the area. From late April to early May, you can experience a classic Japanese spring time scene as the park is bathed in the subtle pink hue of 1,100 cherry trees blooming simultaneously.
Every June, the area bursts into life with the bright colors and sounds of the Sapporo Festival. Starting from the Hokkaido Shrine, a procession of mikoshi portable shrines and floats are pulled through the streets by a parade of people in traditional Japanese clothing to the accompaniment of traditional festival music (hayashi). Wrap up this quintessential summer experience in Sapporo by indulging in tantalizing street food from the yatai (food stalls) that line the grounds of Hokkaido Shrine and Nakajima Park. In fall, the park is transformed yet again with brightly colored foliage, and in winter, the shrine casts a majestic figure as it stands quietly shrouded in deep snow. It's a beautiful sight to behold no matter what time of the year you visit.
REVIEWS
Visiting Hokkaido Jingu in wintertime is magical. We saw a Shinto wedding being held in the falling snow. The bride dressed in white like a movie scene. Snow animals, art made by a secret artist, adorned the trees of the park — very charming. There are hills for kids to sled and innertube throughout. In the woods despite being in the middle of a city.

Photographer / Culture and Travel Writer Lance Henderson
Useful Information

Hokkaido Shrine

Address

Miyagaoka 474, Chuo-ku, Sapporo

Access

15-minute walk from Maruyama Park Station on the Tozai Line of the Sapporo Municipal Subway

Admission fee

Entry free of charge (fees apply for some areas)