A master sushi chef who meticulously crafts sushi out of Hokkaido's seafood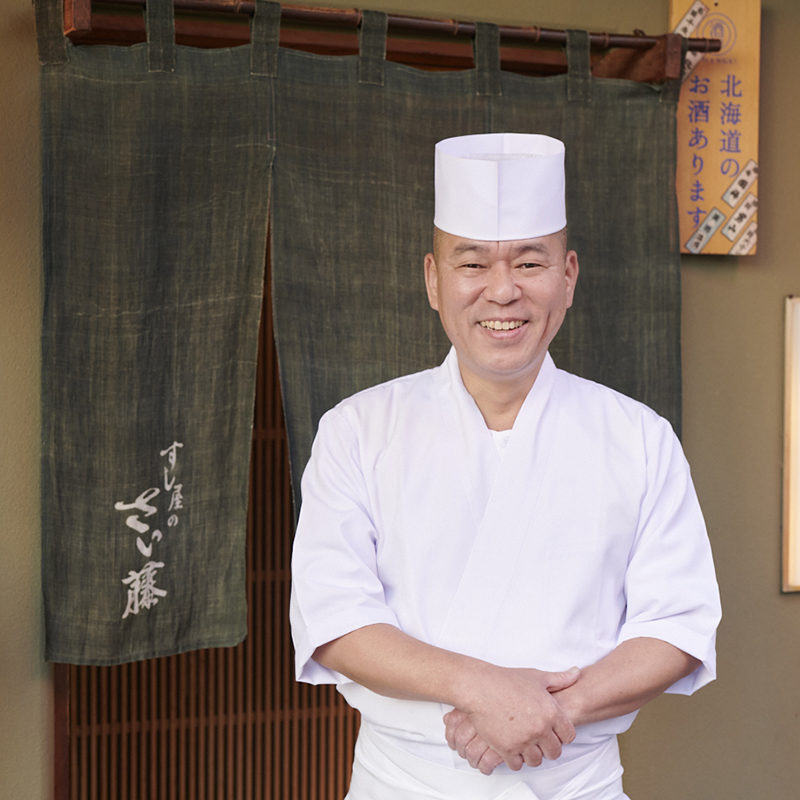 A taste of Sapporo's bountiful sushi scene from a popular Susukino-based sushi chef
Akira Saito
With each artfully made piece of sushi, Akira Saito is committed to offering his customers a memorable dining experience. After studying sushi making techniques in Tokyo, he moved to Sapporo in his 20s where he honed his skills under the guidance of a sushi master in Susukino. He has been at the helm of his own restaurant, Sushiya no Saito, since 2000.
It's been 36 years since I became captivated by Sapporo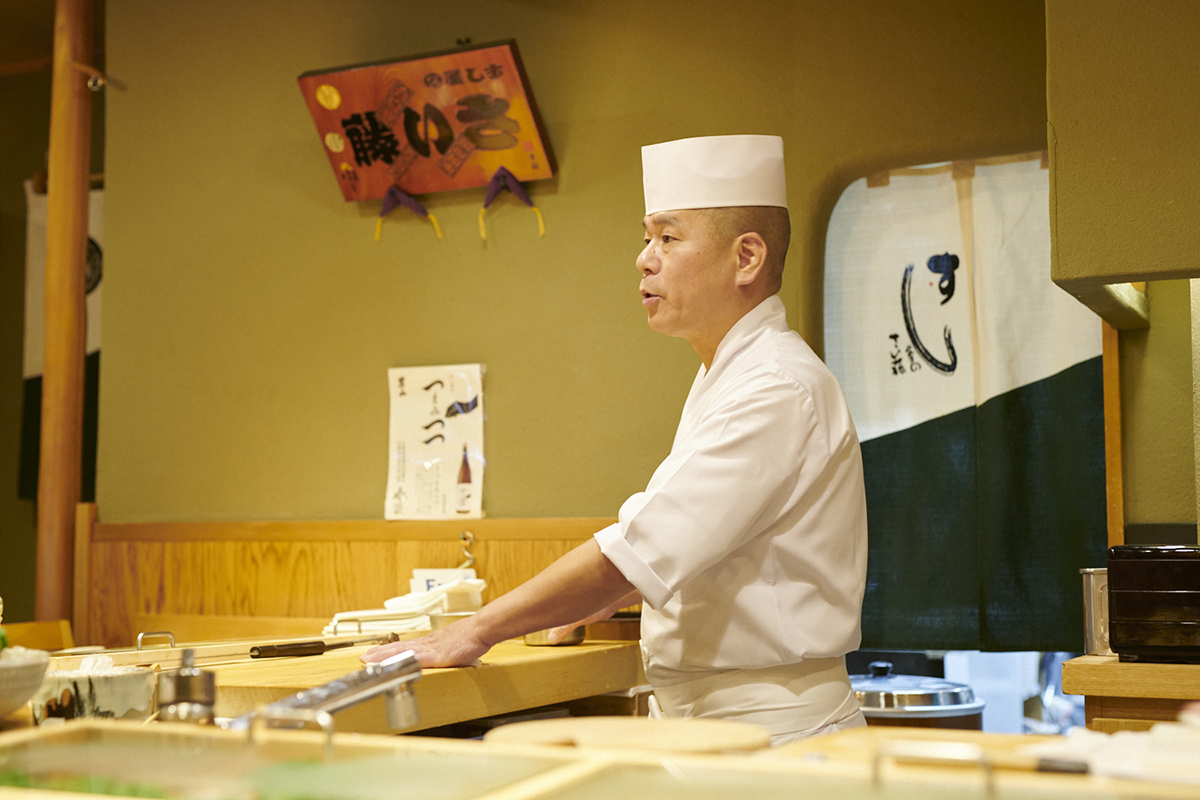 It was actually my dad who inspired me to become a sushi chef. He wasn't a chef himself; he just loved sushi so much that when I was a child, he'd always insist I become one. After studying sushi making techniques in Tokyo, I moved to Sapporo in my 20s. I've always been drawn to Hokkaido for its rich nature―it doesn't feel cramped like many urban centers. Originally, I only planned to spend two years here, working and traveling around Hokkaido, but after meeting and training under my sushi master, I knew that I wanted to stay in Sapporo! It's now been 36 years and counting.
Sushi is all about freshness and impeccable quality―having a fishmonger I can trust is key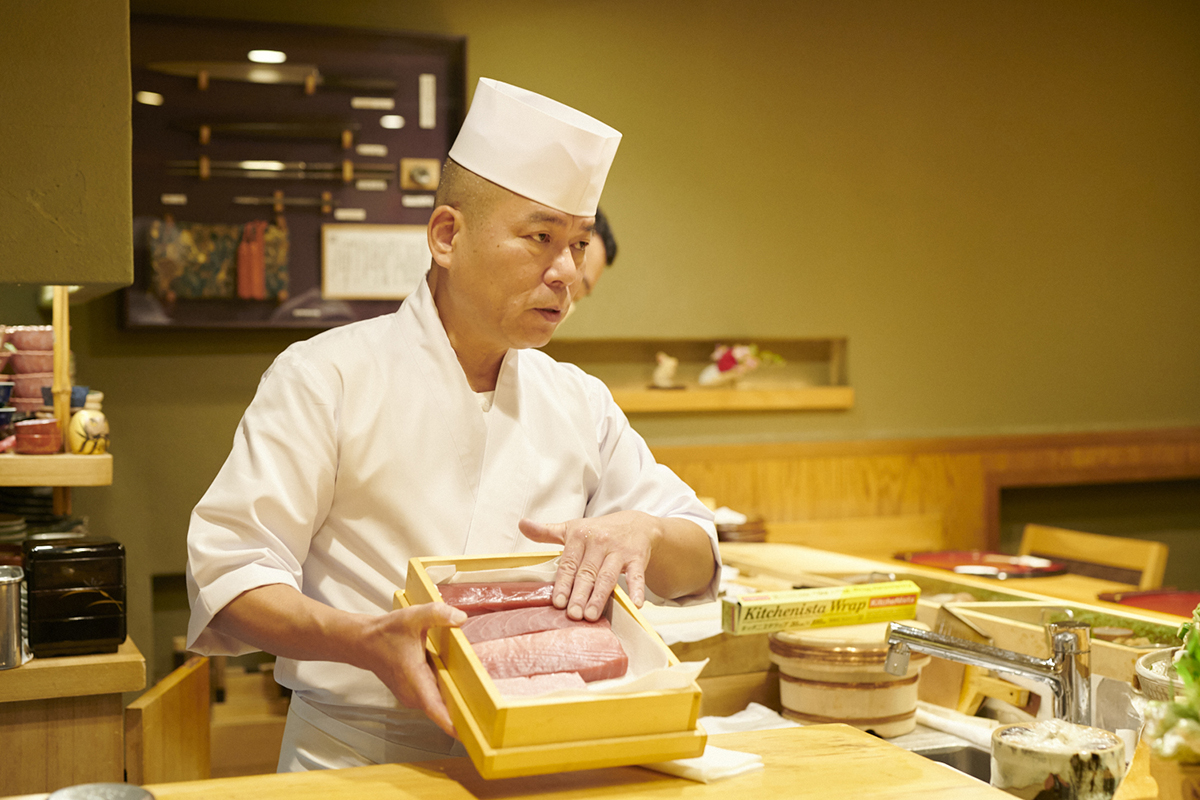 Sushi is a cornerstone of Japanese culture, and painstaking care is taken to uphold impeccable standards of quality at every stage, starting from the moment the fish are caught. For example, when the fish are taken from the water, they never touch the ground as they are placed on ice and refrigerated. This is why the relationship between the fishmonger and sushi chef is a pivotal one. You should only buy fish from people you trust implicitly, and I work with a reliable fishmonger that I've known since I was an apprentice at my master's restaurant.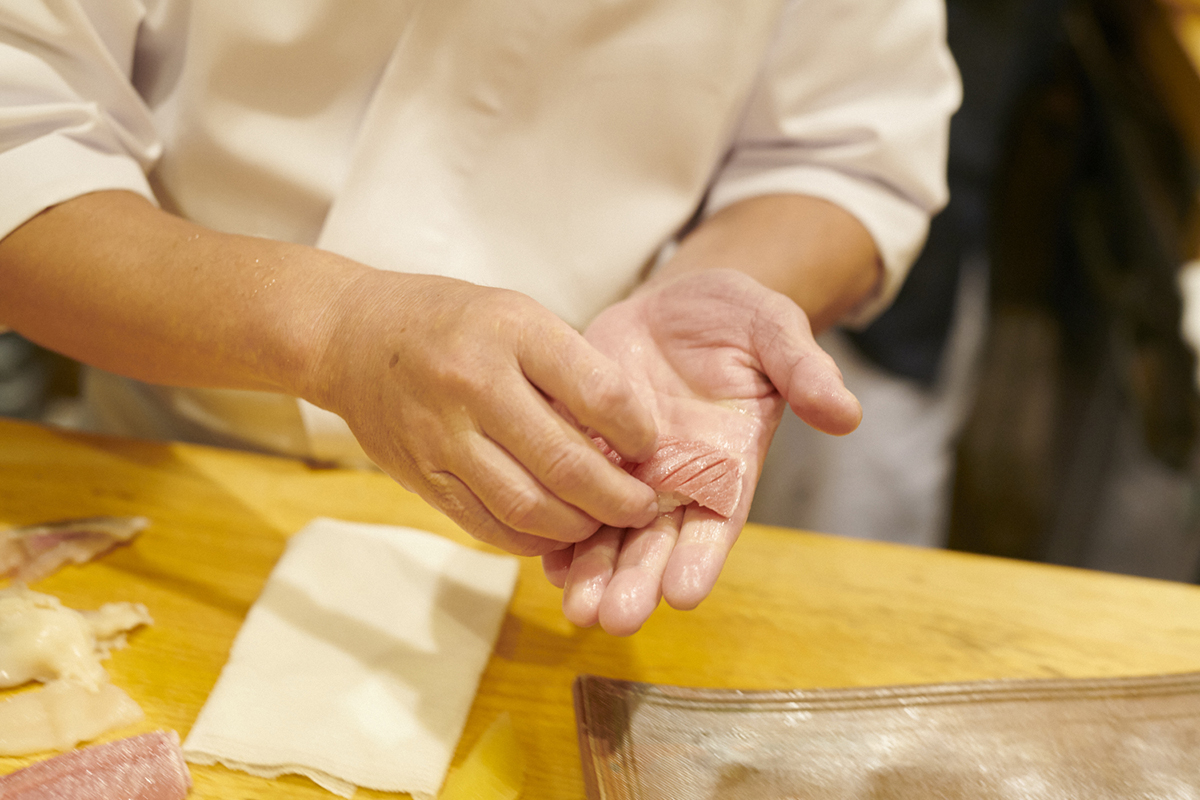 Sushi is made by hand and eaten raw―it's vital to make sure that every part of the process is carried out to perfection. I don't take this responsibility lightly. On top of serving fresh, delicious sushi I'm also very in tune with each of my customers' tastes and what they're looking for.
If you come to Sapporo, you have to try its bounty of fresh seafood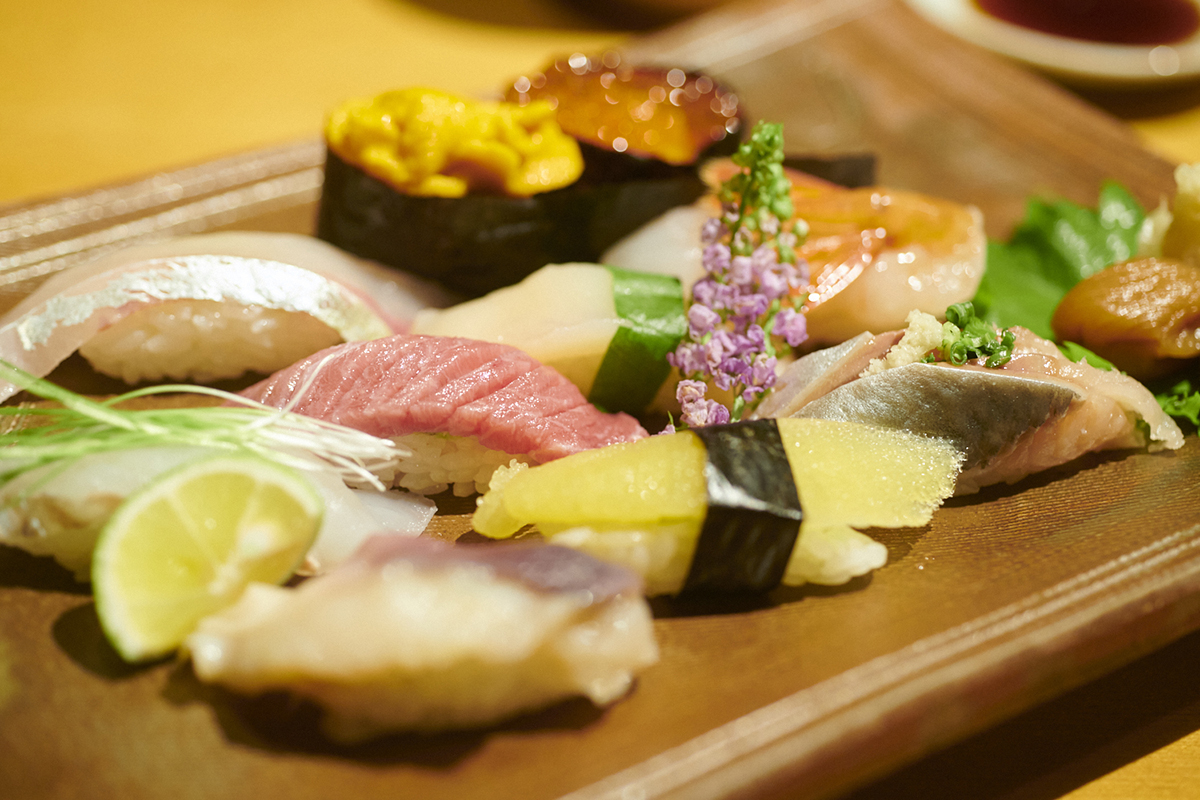 I recommend that people who visit Sapporo seek out the types of seafood that Hokkaido is famous for. The first that come to mind are horsehair crab, snow crab and squid. If you want to get a little deeper into the Hokkaido seafood scene, you can also try scallops, surf clam, sea urchin, salmon roe, whelk, and botan shrimp. Fresh botan shrimp in particular is rarely found abroad, so it's something I'd highly recommend trying if you get the chance.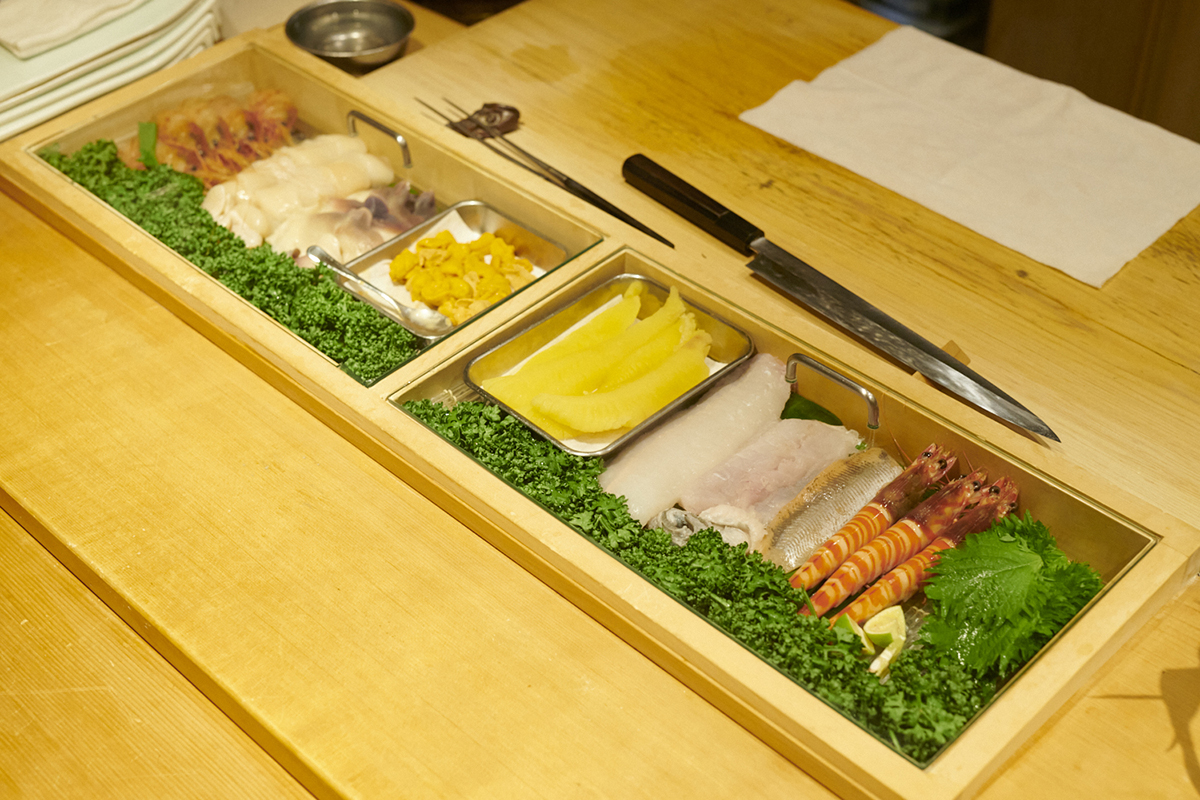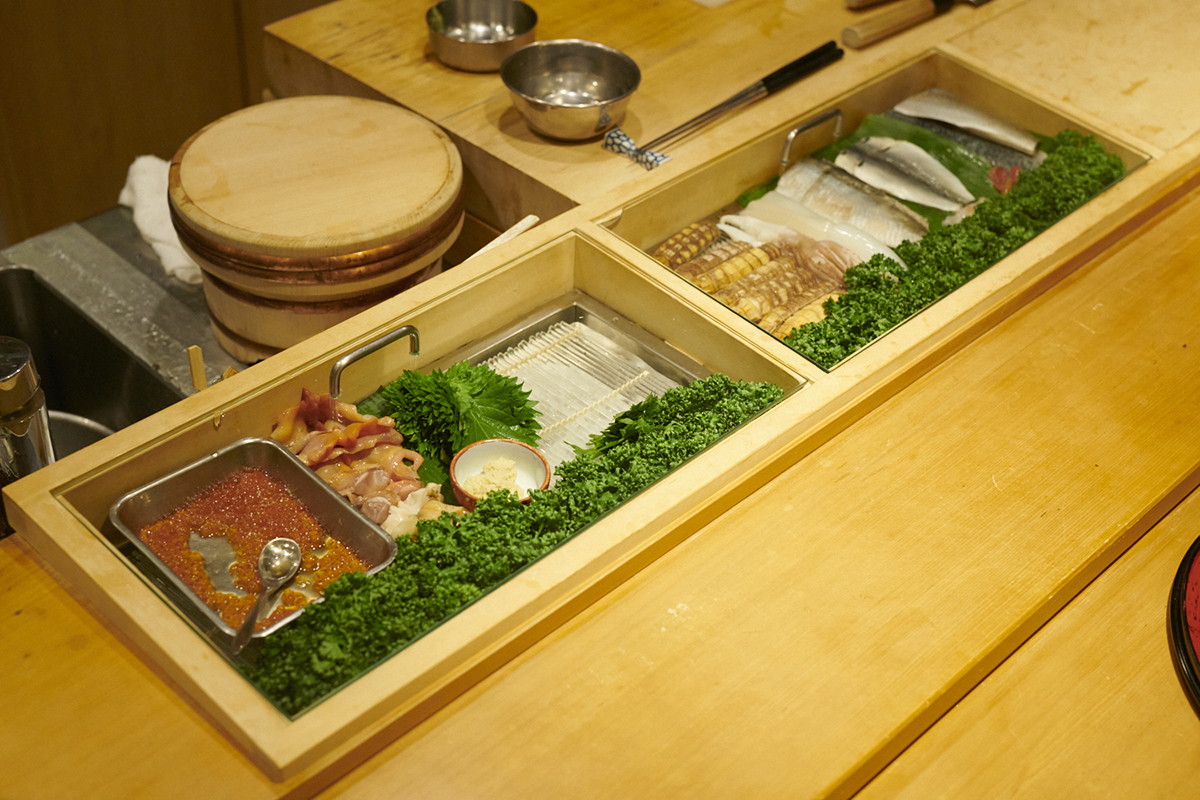 Hokkaido's diverse seafood scene comes down to the fact that the island is surrounded by three seas and oceans, opening it up to a wide variety of areas where fish can be caught. On top of that, even the same type of fish has a different flavor depending on the season. For example, some people believe that skipjack tuna is at its peak in spring, while others believe it's most delicious in fall, when the fat content is higher. With tuna, which is popular among my international guests, there are differences between individual fish, and the taste also takes on different characteristics depending on whether you catch it in June or December. We even have special terms in Japanese to represent how the flavors change within the season, such as hashiri referring to the first flavors of the season and nagori referring to the last. When you come to Hokkaido, I hope you'll get to experience the fresh flavor of delicious seasonal fish.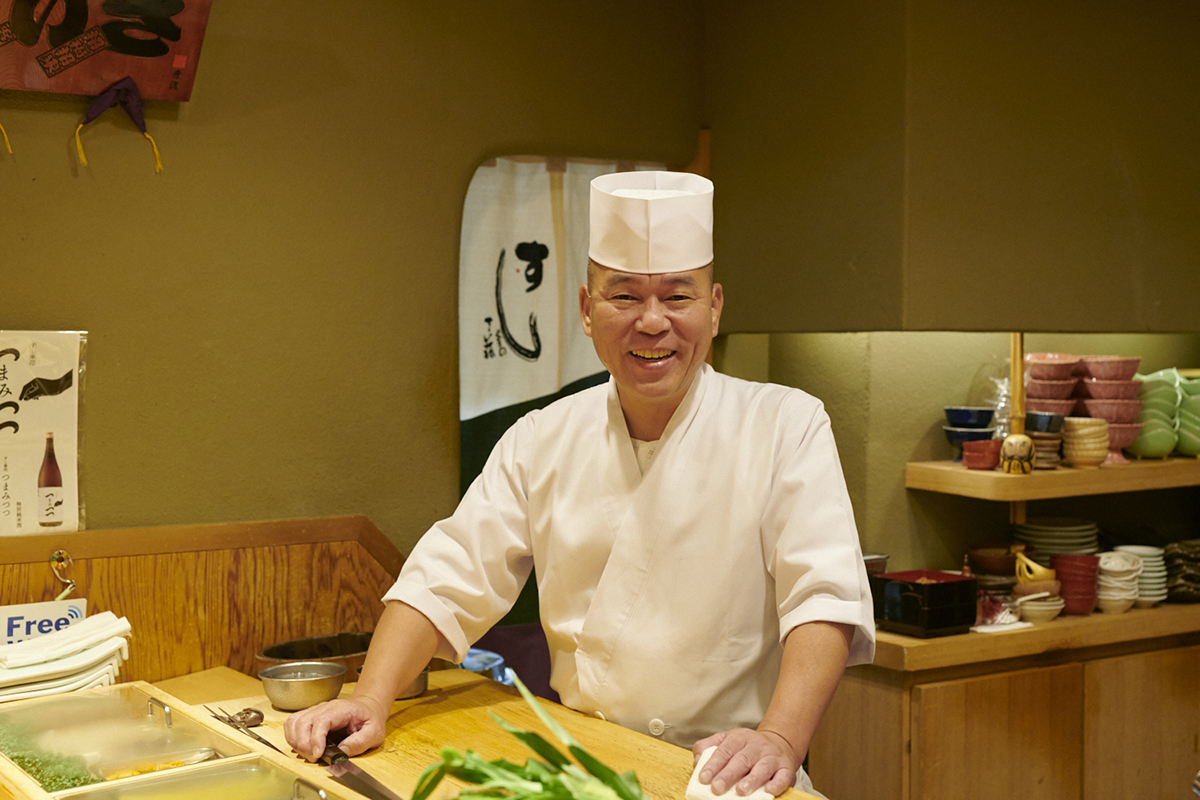 Seasonal differences are just one example of the many factors that can affect the flavor of sushi. A skilled sushi chef will navigate these differences for you, helping you enjoy Sapporo's famous seafood to the fullest. The taste of the ingredients may change through the year, but one thing that stays constant is my strict commitment to outstanding hospitality whenever we serve a dish to our guests. Our catchphrase at the restaurant is "making sushi for you," and this underpins everything we do. For example, if someone says they want tuna, then I will strive to make it the most delicious tuna of the day. That diligence in everything I do comes across to my customers, helping to ensure we provide the best experience possible every time.