Shredding Japow and so Much More
Two Powder Hounds' Take on Sapporo, the Snow Resort City
Fresh from the pumping atmosphere of the Sapporo Snow Festival, Malou Peterson and Hildur Karlsson beam as they take us through the adventures they had in Japan's northern capital and the surrounding ski fields.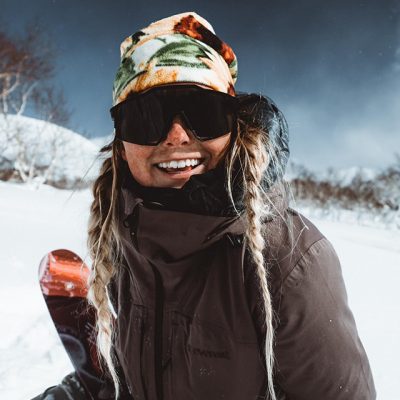 Hi! I'm a 27 year old professional skier from northern Sweden. I grew up in a little ski town and loved skiing ever since. I spend my winters travelling around the world looking for the best snow, creating videos and photos from life on the mountains. Hoping to inspire more ladies to get out there and get after it. When I'm not skiing I try to surf as much as possible and hang out with my dogs. I love being in nature and exploring new places. Whether that's on a pair of skis, with my running shoes or on a surfboard.
I love Sapporo. It's a very unique place to go.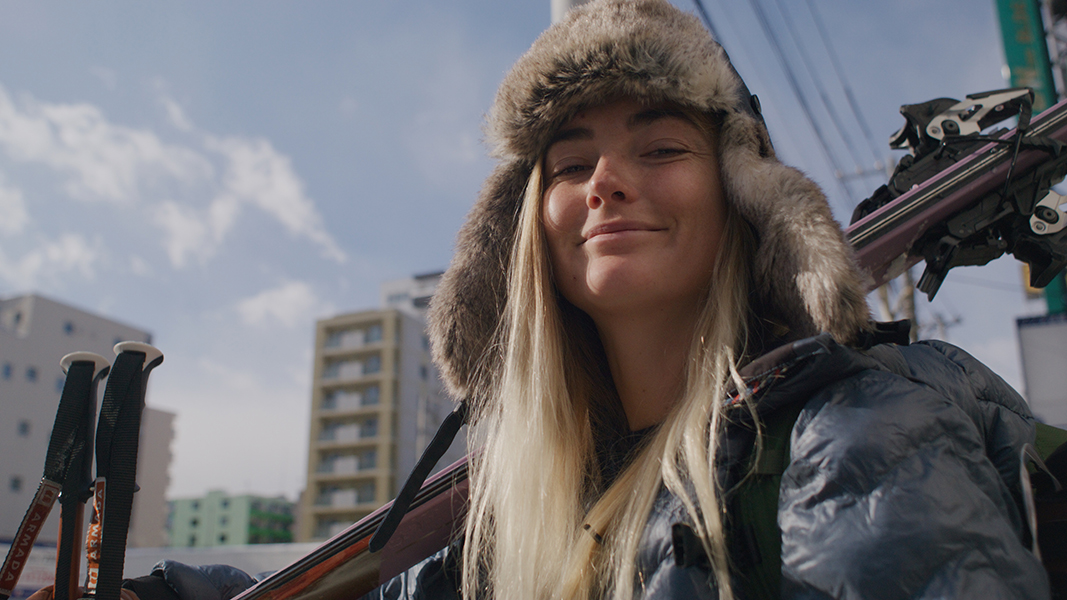 I've definitely been bitten by the Sapporo bug! There's so much to see and do in this snow resort city. As a seasoned skier, I've traveled to many destinations around the world, but I've never been to a place where you can have access to everything and anything you like, with the big city surrounded by mountains blanketed with Hokkaido's famous powder.
We got everything. It was the perfect day.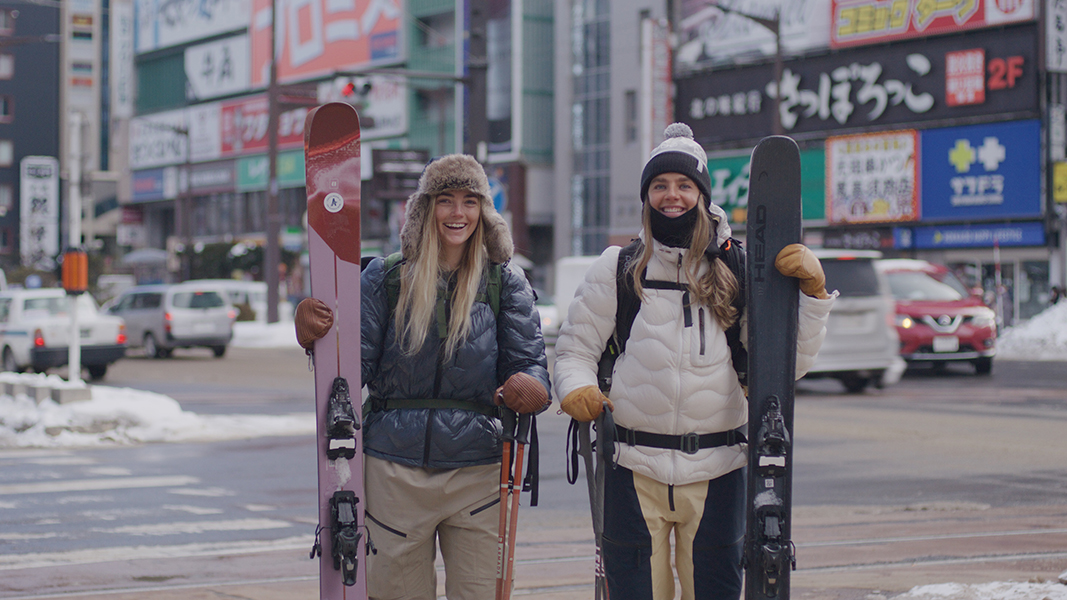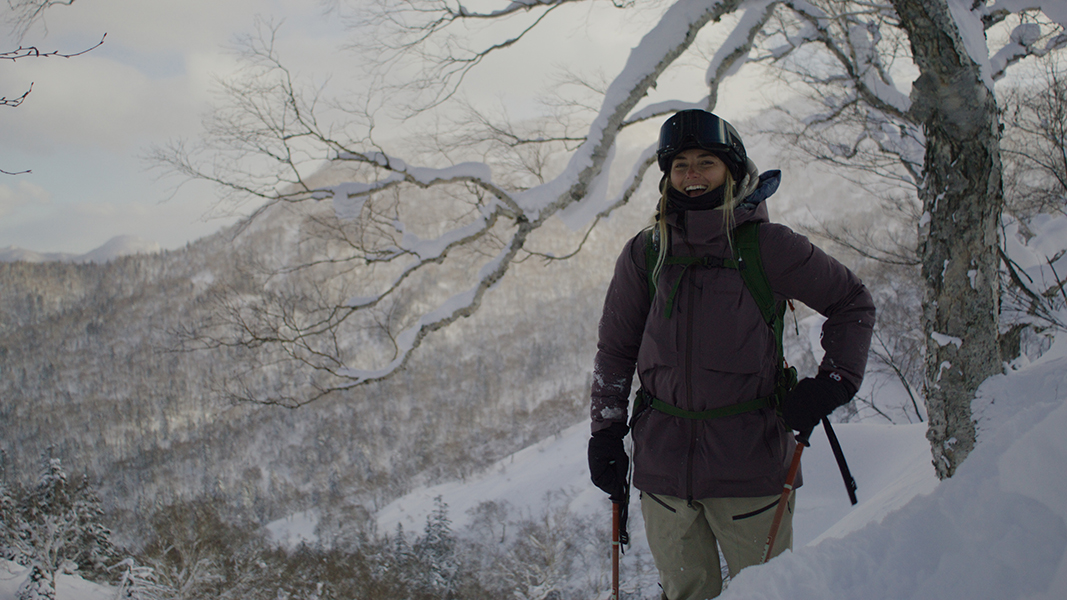 One of my most memorable days in Sapporo began with a morning soak in a hot spring at Jozankei Onsen before my friends and I set off for Sapporo Kokusai Ski Resort, where we lucked out with a bluebird powder day. After a long day of carving, we refueled on pork buns and ended the night taking in the neon lights and lively atmosphere of Sapporo city. It was a jam-packed day only possible when the mountains and the city are so close.
If you're looking to experience the Japanese type of skiing that we see in movies, I think it's a great place to go.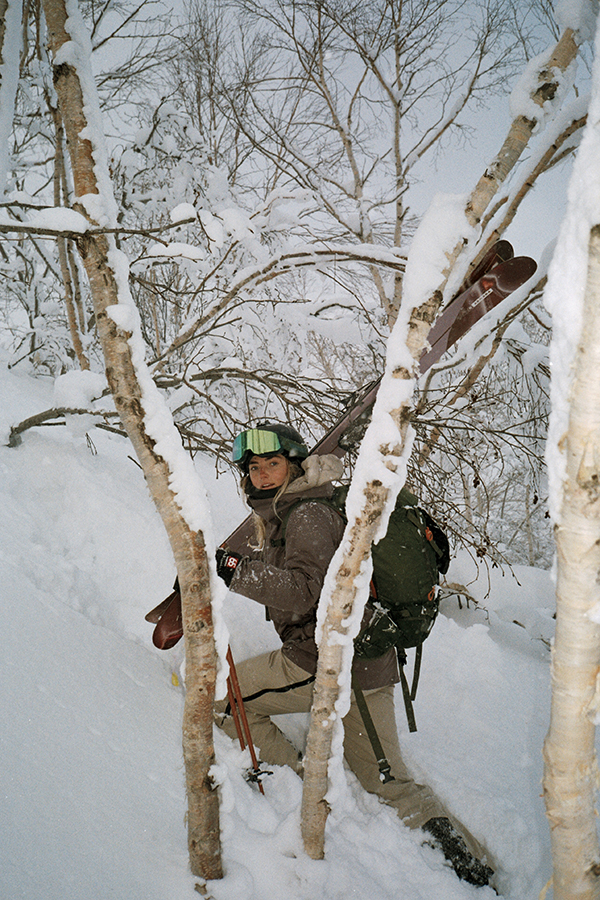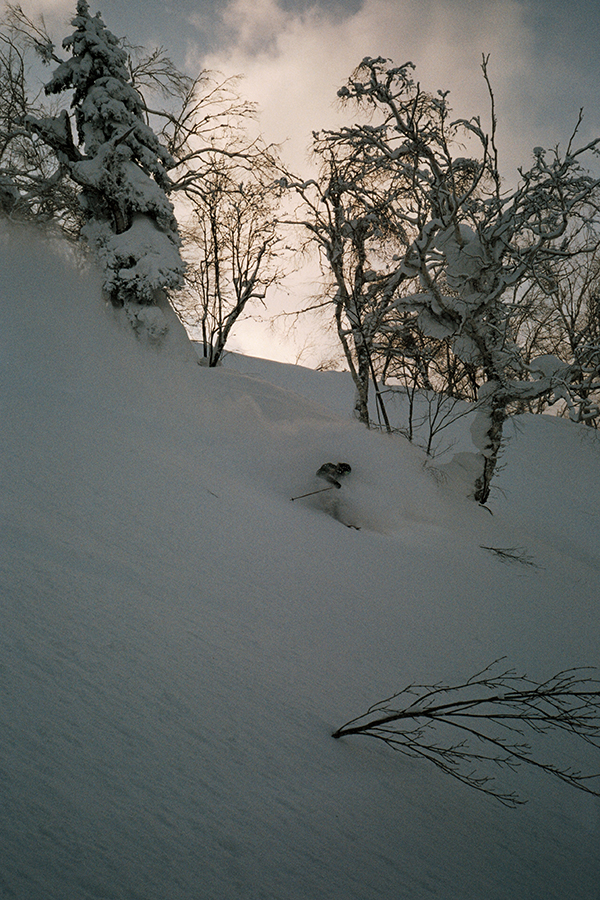 With few crowds, playful terrain and fluffy powder snow, I felt like I had stepped into a quintessential Japow movie scene at Sapporo Kokusai Ski Resort. As I explored the piste, it was clear the locals I was sharing it with still live for those great powder days. Shouts of joy echoed around the mountain as everyone carved up the freshies and eagerly awaited the lift, covered in snow and unable to wipe the smiles off their faces.
It was almost like you were in Los Angeles but you're in Japan and you're skiing.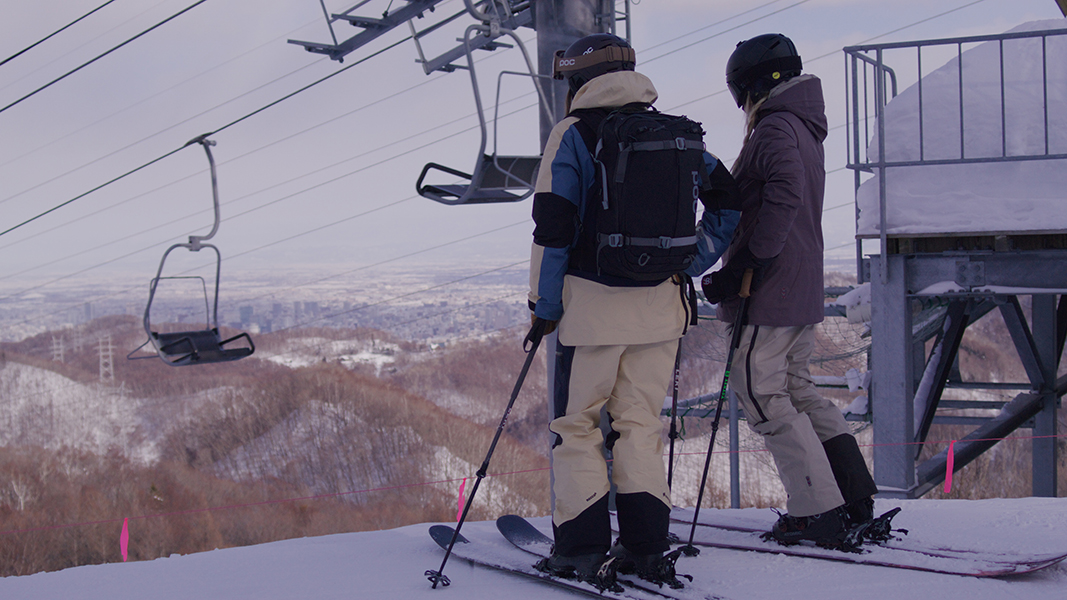 Sapporo Teine, Sapporo Moiwayama Ski Resort and Sapporo Bankei Ski Area offer rare views of the sprawling metropolis below. Carving through light, fluffy powder on a mountain above the twinkling glow of the city was an almost surreal experience. It was like looking over the bright lights of Los Angeles, but we were on a mountain in Japan.
It was really cool because it feels like a lot of locals go there.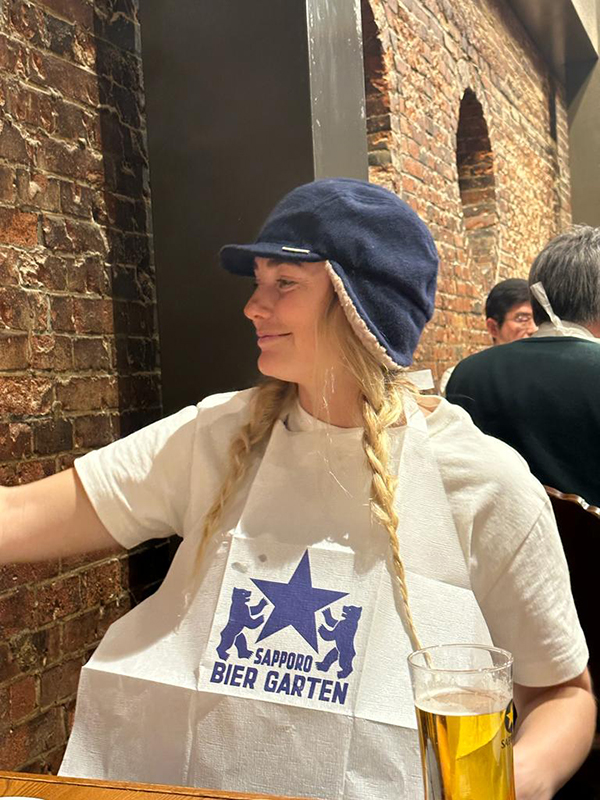 I'm a big food lover, so I was excited to try Genghis Kan, a lamb barbecue dish pioneered in Sapporo. When you enter the Sapporo Beer Garden, the hubbub of people enjoying an ice-cold brew over sizzling cuts of lamb and mutton is enough to get you salivating. After a long day earning your turns, the aromatic flavors of the barbecued meat dipped in a signature sauce and washed down with a beer hit the spot.
It's like a big party in the middle of the city.
The atmosphere was electric at Sapporo Snow Festival with its jaw-dropping snow and ice sculptures. Everyone was getting into the festival spirit, enjoying the sights, music and light shows in the miraculous snow wonderland in the middle of the city.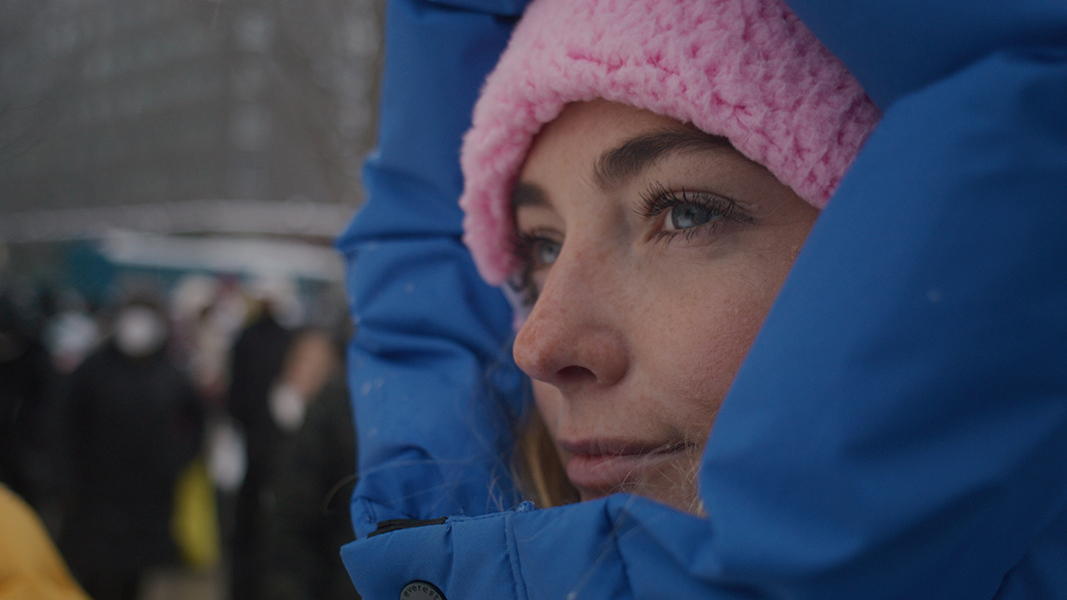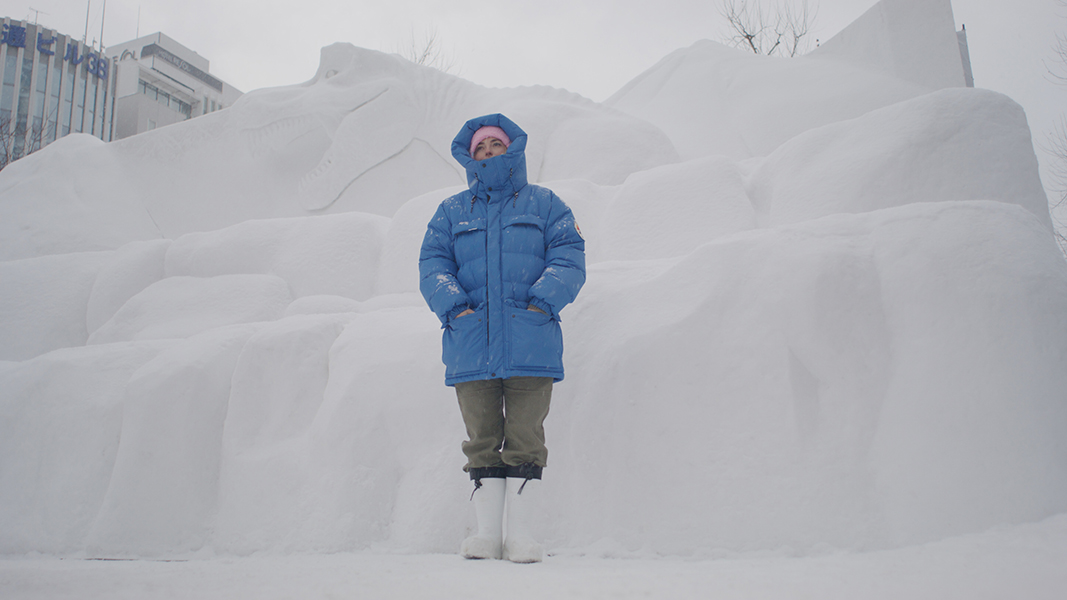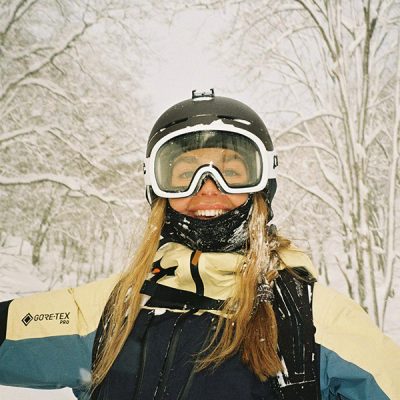 Hi! I'm a 26 year old from Sweden. I grew up in the northern parts and that's where I found my passion for skiing. The last few years I've focused on spending time doing what I love the most, being outdoors - running, skiing, surfing. Turning my passions into my work and trying to inspire others to do the same. Love to take photos, eat food, hang out with my dogs.
It's amazing the things Sapporo has. It's heaven.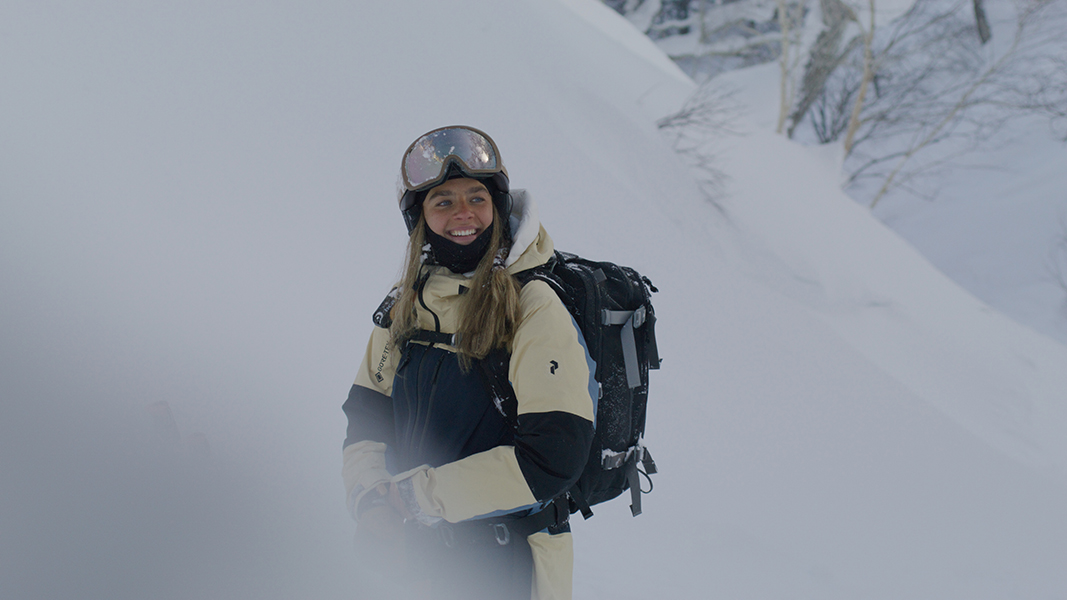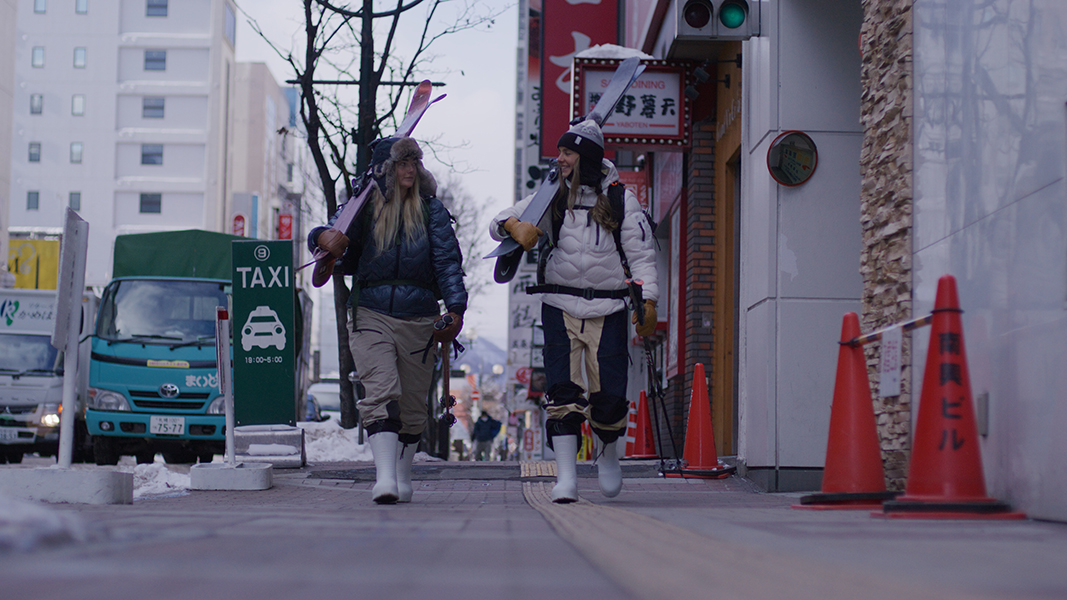 When I travel the world, I generally have to choose between the city or the mountains, but in Sapporo, you have the best of both worlds. From playful terrain to cozy restaurants, friendly locals and the warm glow of snow lanterns at night, I couldn't believe my luck―having everything so conveniently located in one place is the dream.
I've never skied in such amazing powder in my life.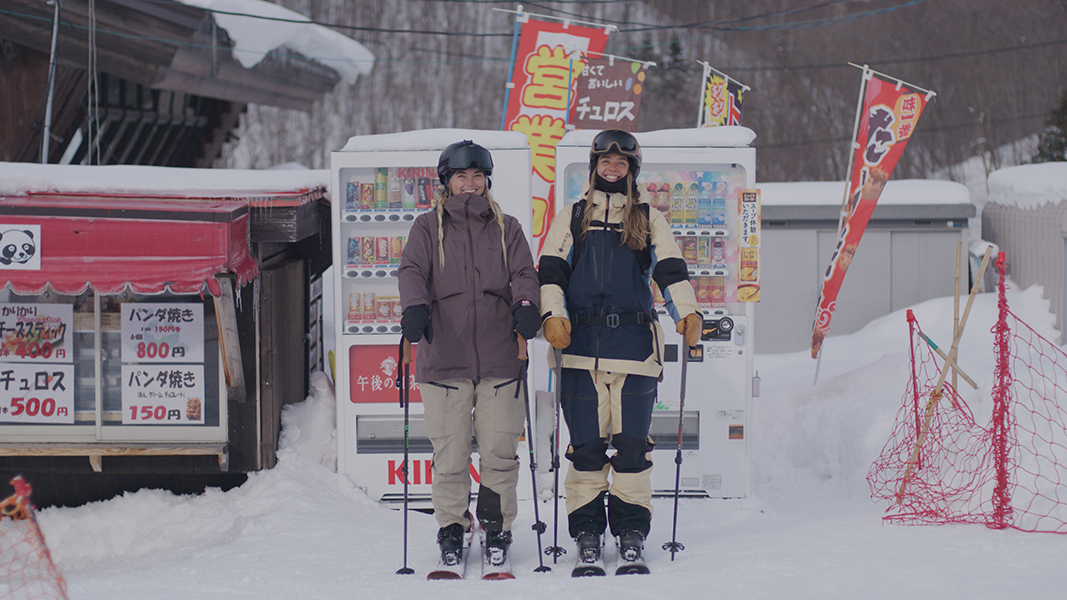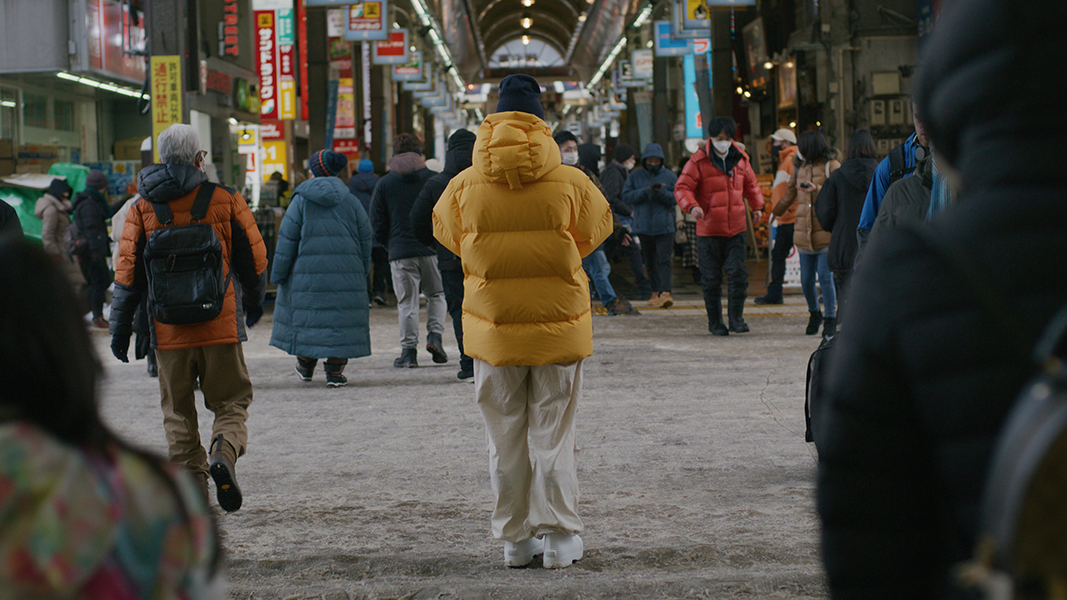 Like many travelers to Sapporo, I was drawn to the powder, and the city's uncrowded ski fields didn't disappoint, but there was still so much more left to experience. After hanging up my ski boots for the day, the neon-lit streets of downtown Sapporo enticed me with their promise of tasty treats, shopping and new discoveries! It's the perfect cycle of powder and play.
We just wanted to ski more laps because it was so much fun.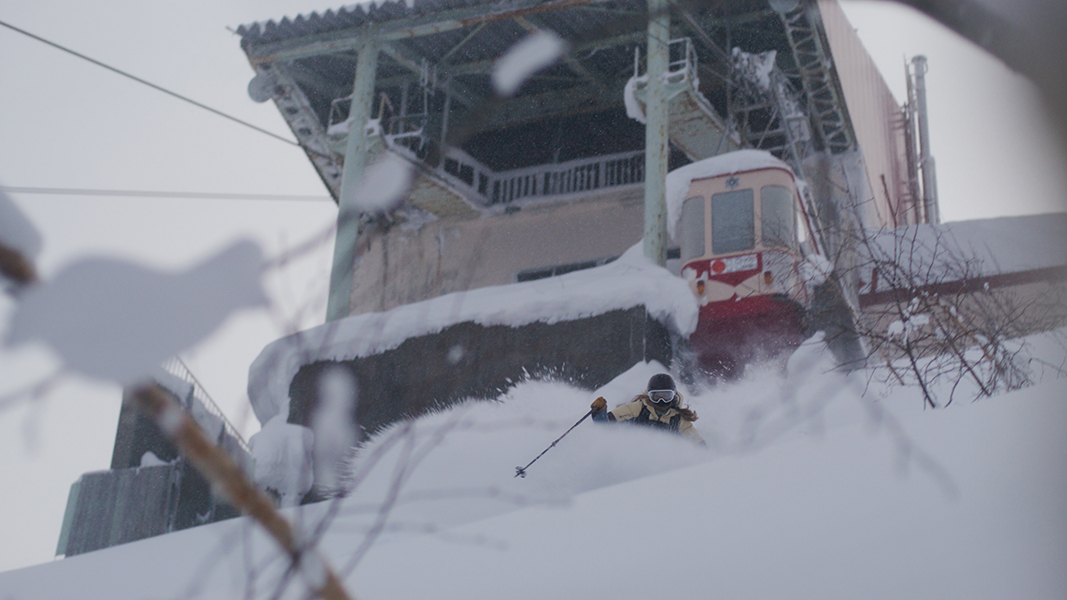 Sapporo Teine is a skier's dream with its huge variety of playful terrain and fluffy powder. If you're a snow lover like me, I'm sure you're familiar with the saying "no friends on a powder day," as it's generally a fight to snatch up each untouched area. My friends and I were able to break that rule because Sapporo Teine offered fresh powder all day, and plenty of it too.
I just stood there looking at the stars, like woah.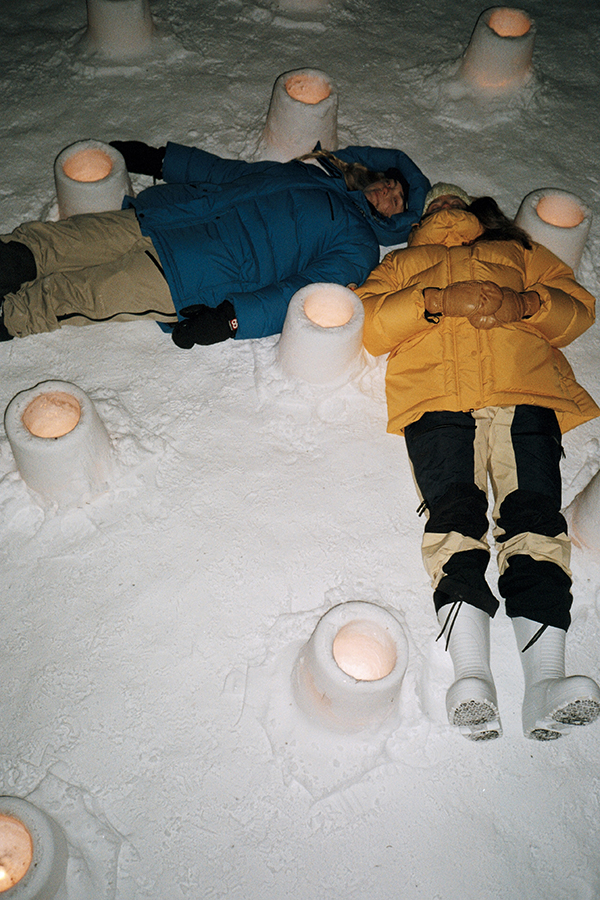 The rejuvenating effects of a long soak in a hot spring after a day of skiing are something else. I indulged in the soothing waters at Jozankei Onsen for so long that I practically became a raisin. That same night I was awe-struck by the sight of many twinkling snow lanterns at the Jozankei Onsen Yukitouro festival. I'm not a spiritual person, but being surrounded by serene nature, calm music, and people enjoying themselves made me feel a special connection to the place.
The owner made everything fresh, and he had made his own umeshu.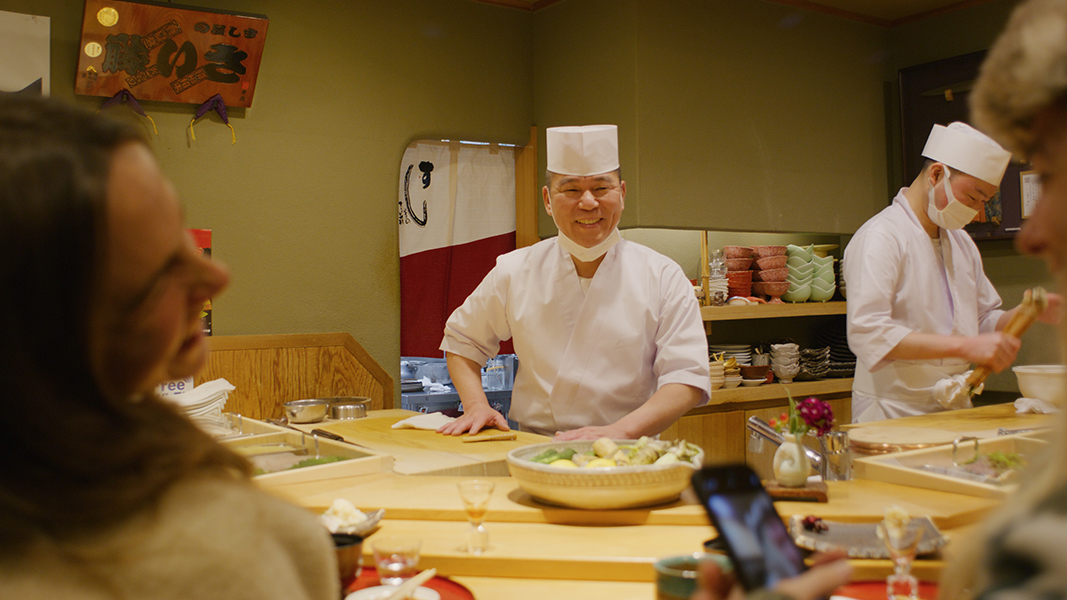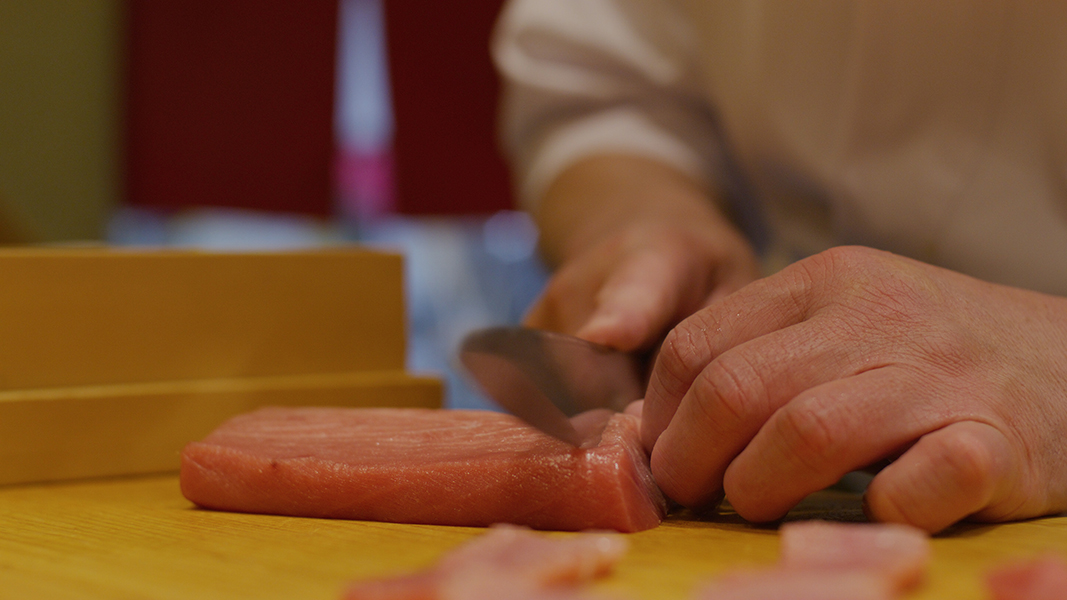 I love that when you go out for a meal in Sapporo, you're often welcomed into friendly banter with the restaurant owner and its regulars. Many restaurants have a warm, cozy atmosphere where you can watch the chef prepare the food while sharing stories with the locals. One sushi restaurant owner was keen to get me to try new types of fish and his homemade umeshu plum wine, one of my new favorite drinks.