A Sapporo-based café owner's journey to offering healing experiences with food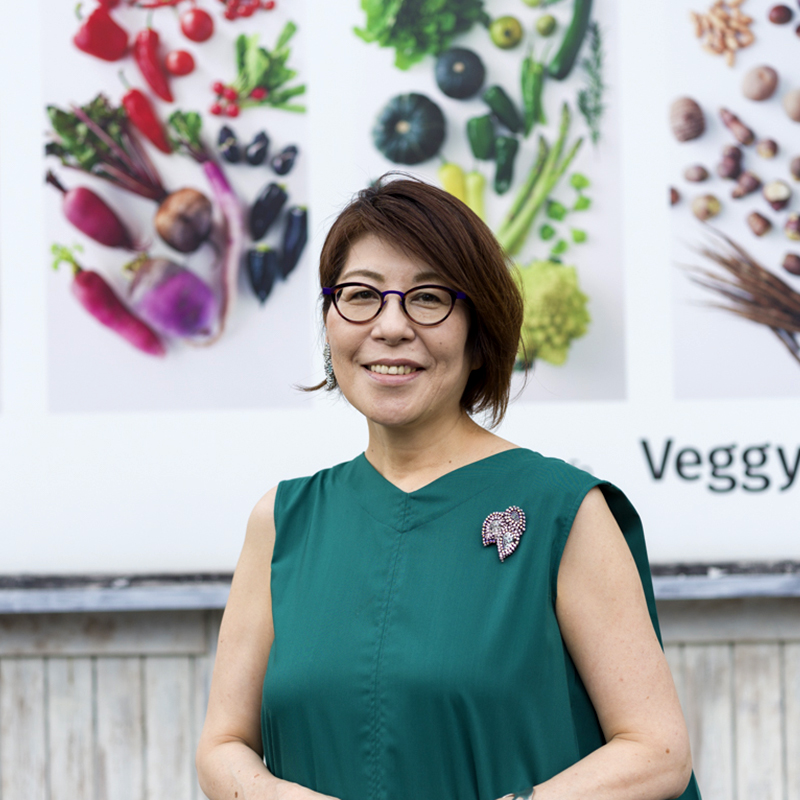 A vegan café owner serving up Sapporo soul food everyone can enjoy
Natsuyo Ando
Natsuyo Ando is a vegetarian food therapist eager to spread the holistic knowledge she has gained during her journey with food. In addition to serving heart-warming, "barrier-free" dishes at her café, Veggy Way, she teaches holistic cooking classes where people can learn about the healing properties of food.
I always wanted to do something for people involving food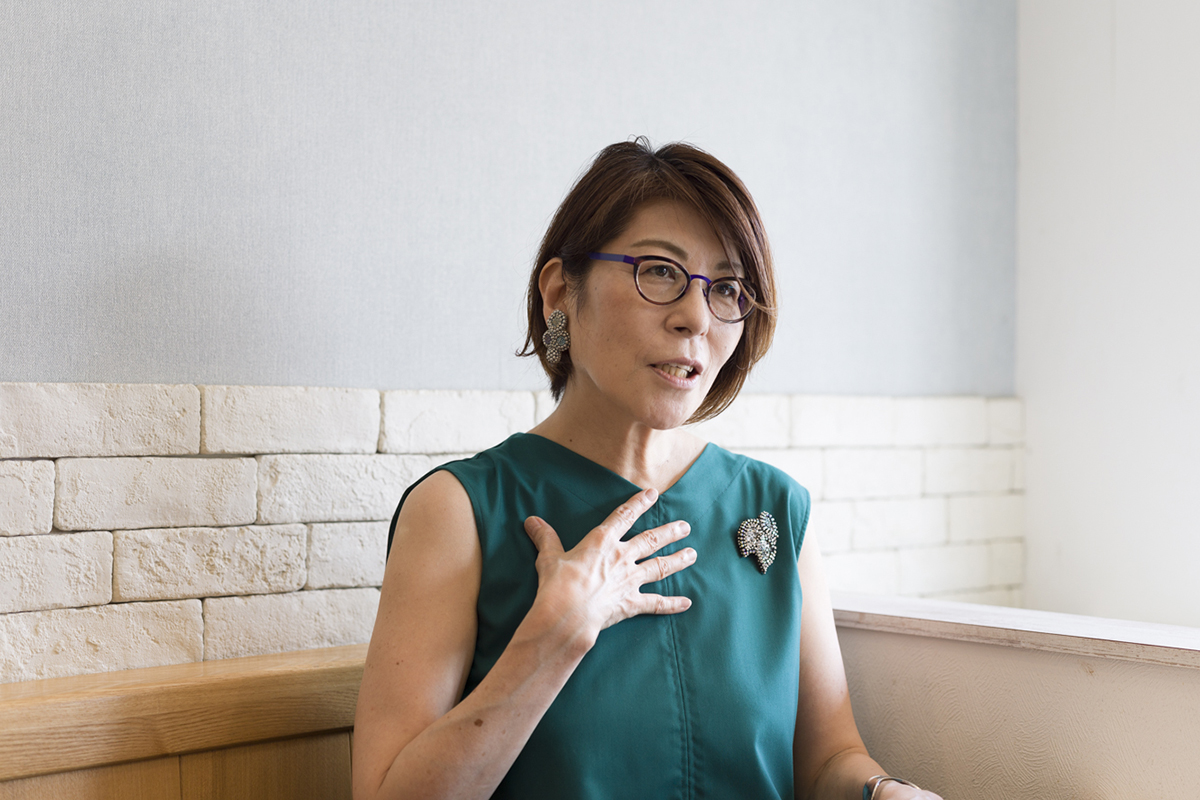 I'm always on the hunt for new and interesting things, and this insatiable curiosity led me down the pathway of veganism and holistic knowledge. Becoming a vegetarian was something of an epiphany for me―one day I realized I had consumed enough meat to last me a lifetime and quite simply didn't need it anymore. Many people see vegans and vegetarians as paragons of self-restraint, but I'm not like that at all. I love jumping into new things―trying new recipes and creating delicious vegetable-inspired meals.
My father took great joy in entertaining people at our home, and I've always loved creating and sharing delicious food myself, so I knew from an early age that I wanted to do something for people that involved cooking. After graduating from high school, I went to a vocational college specializing in confectionary. I learned about food science and nutrition, but was also intrigued by the healing qualities of food. That's why I started studying at the Holistic College of Japan. There, I learned that it's not only the food itself that's important; the environment in which we eat, our state of mind, and even the state of mind of the person who makes it are also crucial.
Wanting to share this knowledge with as many people as possible, I opened the Holistic Bio Cafe Veggy Way in 2017. As a vegetarian food therapist, I'm also running online vegetarian courses where students learn about the totality of vegetarian cuisine.
I'm focused on curating healing experiences for people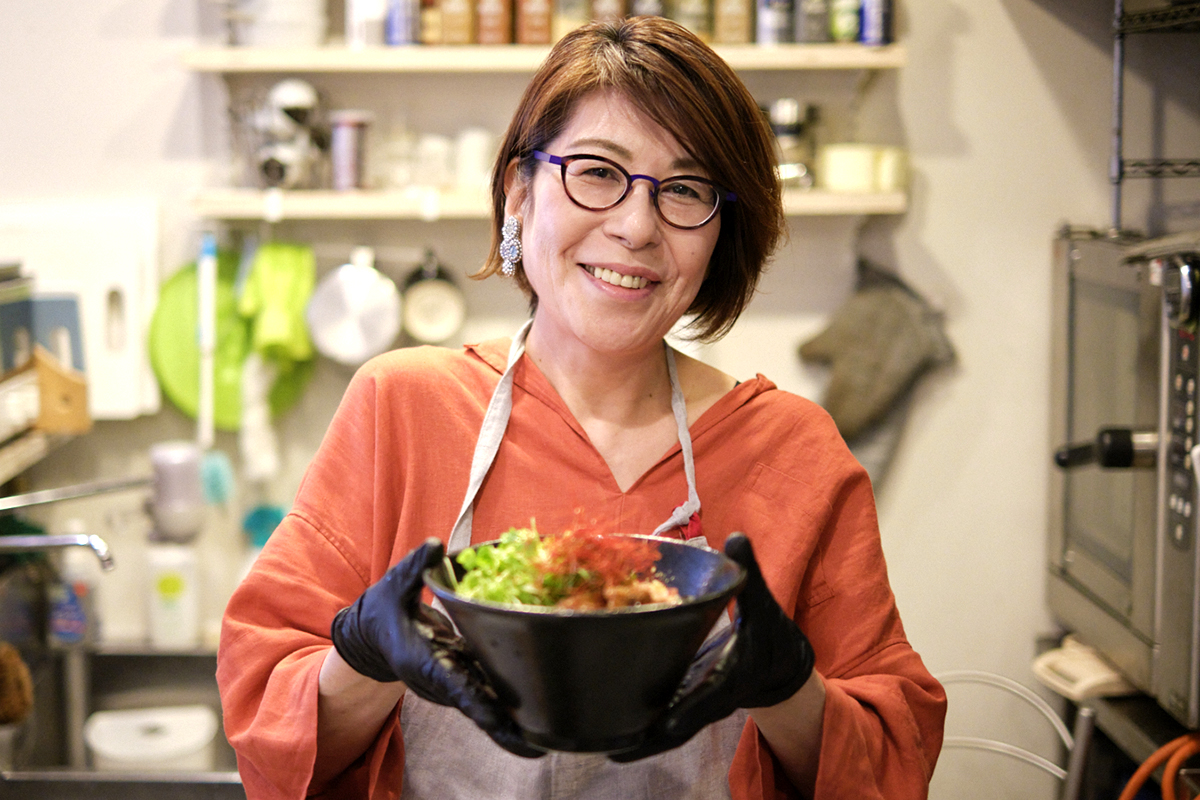 From the atmosphere inside my café to how I plate the food, I'm focused on serving up an experience that soothes the mind, body and soul. I select colorful vegetables that are beautiful to look at and create flavors that appeal to everyone, regardless of whether they're vegan or not. Often my non-vegan customers are pleasantly surprised by my dishes―they tell me that they taste just like the "real" thing. One of the key reasons why we can make such delicious vegan food is that we're based in Sapporo. The city's neither too big nor too small, and its abundant nature and unique climate mean that we can enjoy exciting seasonal ingredients year-round. In the summer, local farmers set up unmanned stalls on the outskirts of the city where you can buy delicious, farm-fresh vegetables! The supermarkets also have an abundance of fresh, colorful vegetables for a reasonable price―you just don't get that in other urban centers. I've spent most of my life here, and can't imagine living anywhere else.
I want everyone to enjoy classic Sapporo dishes
At Veggy Way, I've been lucky enough to bring Sapporo cuisine and holistic cooking to a huge range of people. We change up the menu each month, but examples of our dishes range from vegetable-laden bowls of soup curry to refreshing cold soups, Japanese- and Western-style full course meals and lavish parfaits made with colorful fruits. Sapporo's culinary scene is an expression of the incredible ingredients we have on our doorstep―and I want to open that up to even more people.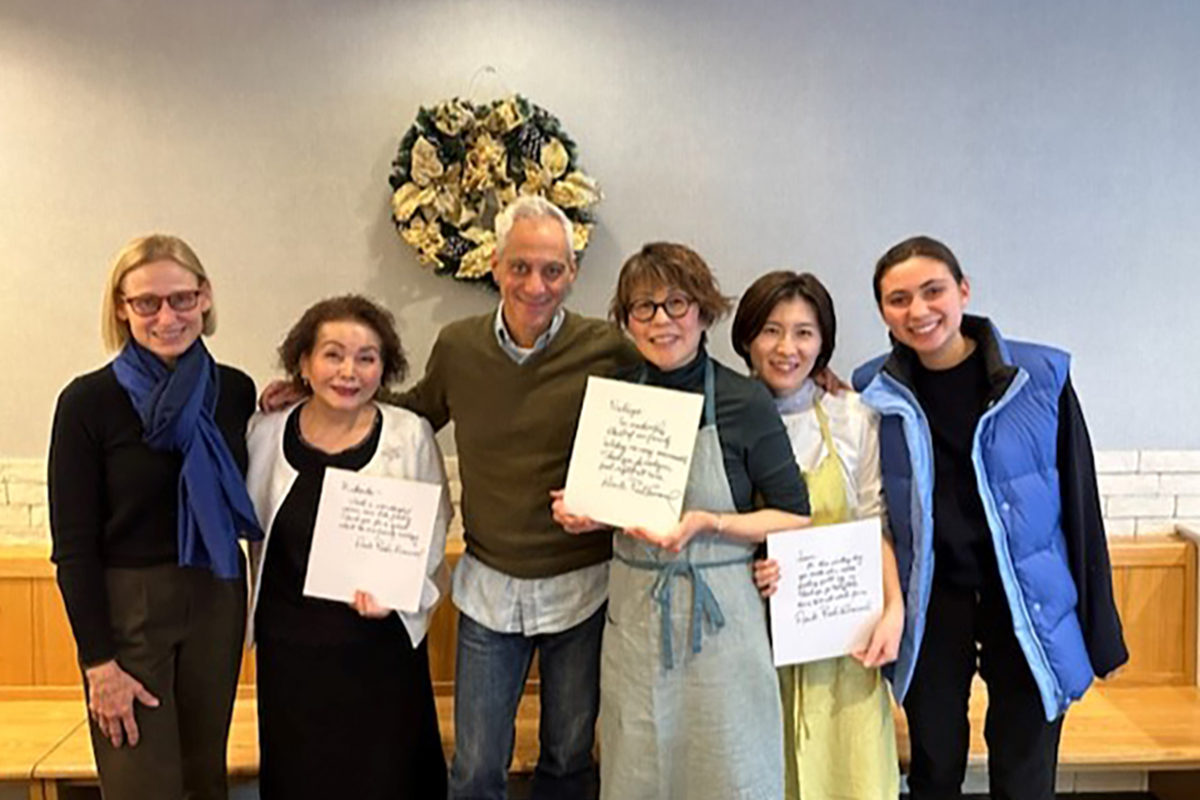 In that sense, offering a space where everyone can enjoy various dishes with peace of mind during their travels is a huge part of what we do. I want everyone to enjoy Sapporo's cuisine, so I designed a menu complete with local soul food classics such ramen and parfait that is safe for people with allergies and dietary needs. Bringing Sapporo's abundant produce and culinary culture together in this way helps us take vegan cooking to even greater heights. It's the perfect recipe for a delicious culinary experience that'll have everyone salivating.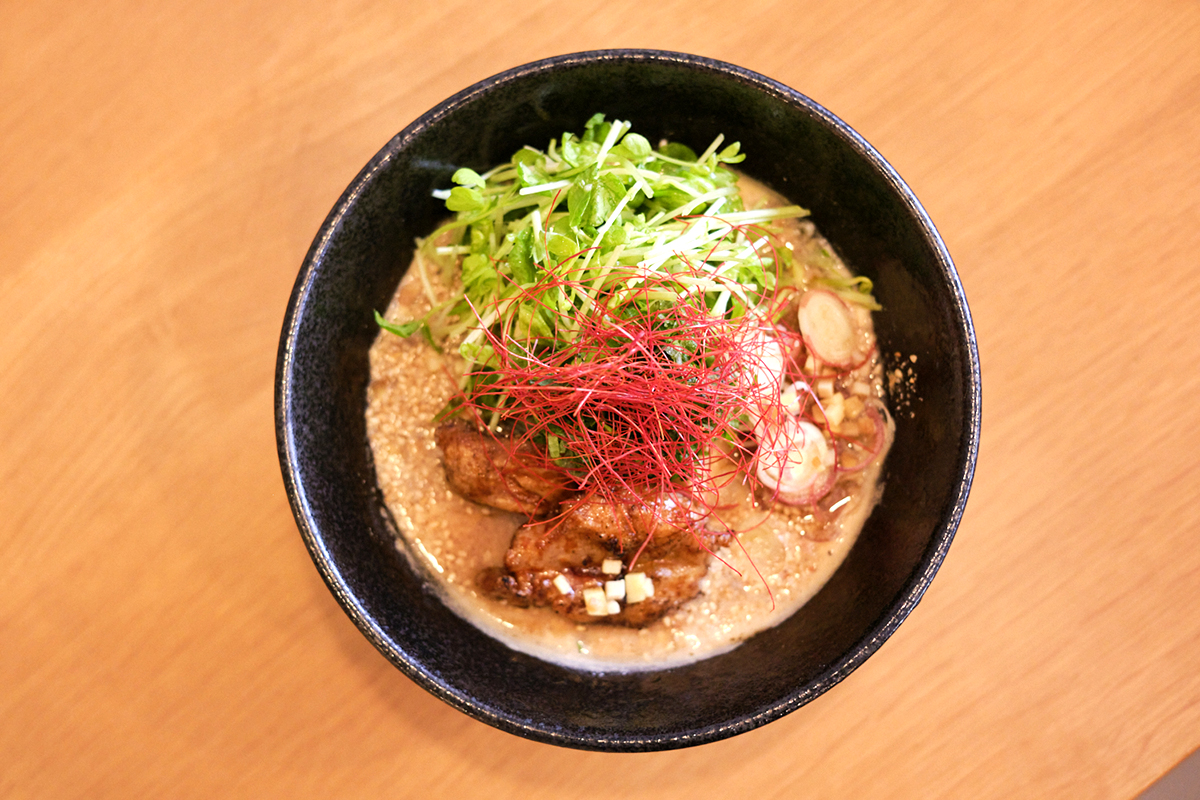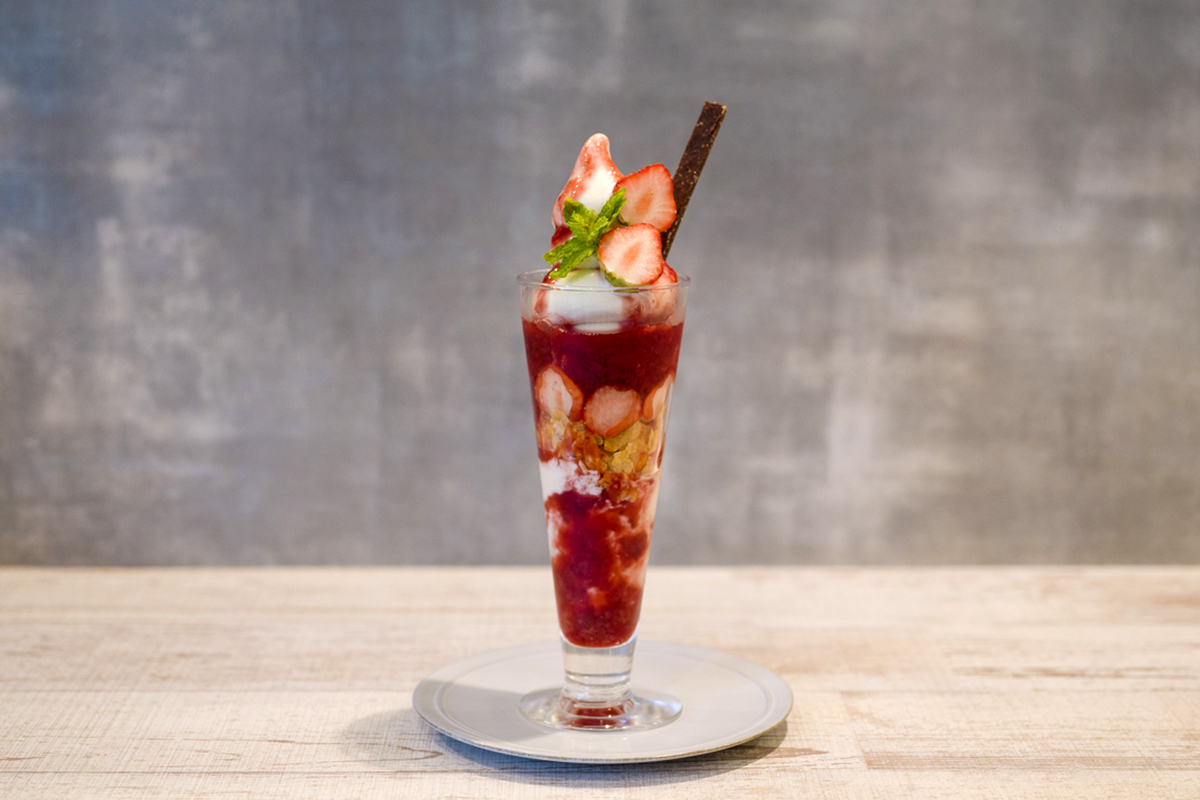 Check out Veggy Way's delicious vegan dishes on their Instagram: @veggy_way
Click here to discover even more vegetarian and halal cuisine throughout Sapporo and Hokkaido: https://welcome.visit-hokkaido.jp/en/