Lush nature and delicious cuisine
―an award-winning nature guide's insight into the city that has it all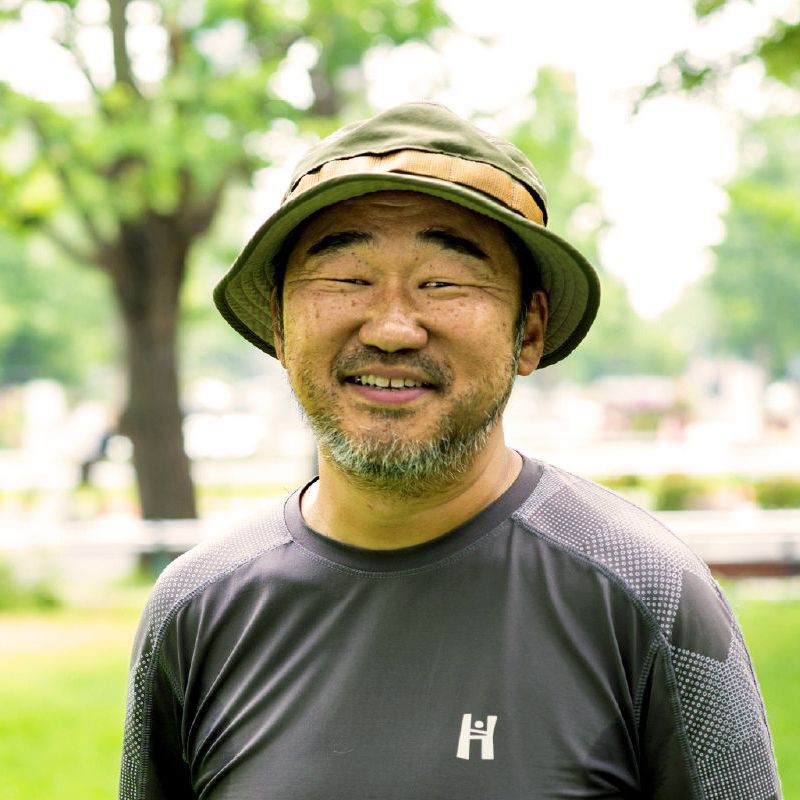 A nature guide trained in America and captivated by Sapporo
Yukichika Miyakawa
From Kanazawa to Sapporo via America. Inspired by outdoor adventures with his family from a young age, Yukichika Miyakawa learned his trade as a guide during five years in the US. He is a nature guide, eco-tour coordinator and part of the team behind wine bar BARCOM. Miyakawa has also received awards from the Japanese Ministry of the Environment and the Japan Tourism Awards for his ecotourism efforts.
I want to share the joy of the outdoors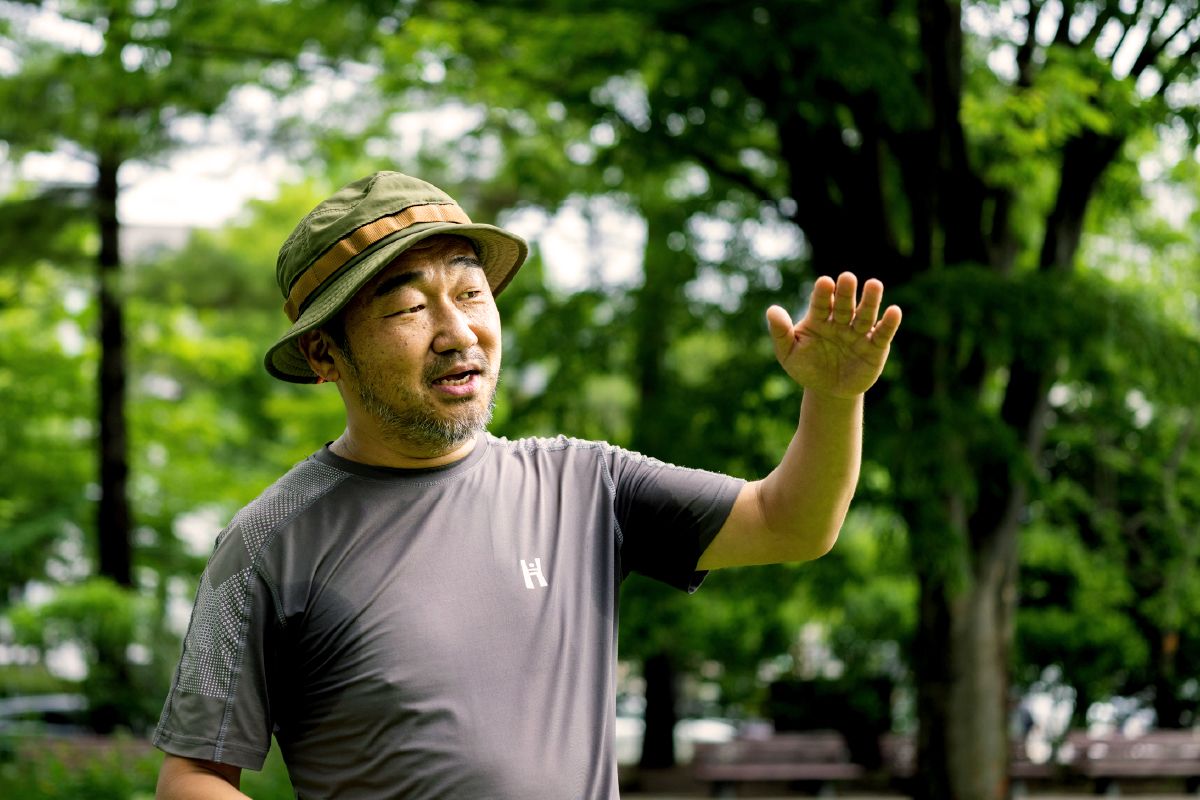 My dad was a mountain guide, and skiing, camping, and diving amidst nature with my family were a fact of life for me from an early age. When I got a little older, I realized that wasn't the same for everyone—some people are even afraid to let their kids play in the outdoors! I wanted to help my friends enjoy nature, so we went exploring together.
In my 20s, I packed my bags for the United States. I travelled around, camping for a couple of weeks at a time, and must have done about five laps of the country. The incredible sights I saw along the way inspired me to share the wonders of nature with others.
That's when I studied to become a guide. While I had some outdoor skills already, visiting America's national parks and speaking to various experts taught me a lot, particularly about safety. I had a boss from Sapporo while I was over there. He told me, "If you want to work in nature, Sapporo's the place." So, after five years abroad, I headed to Hokkaido.
A rare place where the urban and the natural thrive together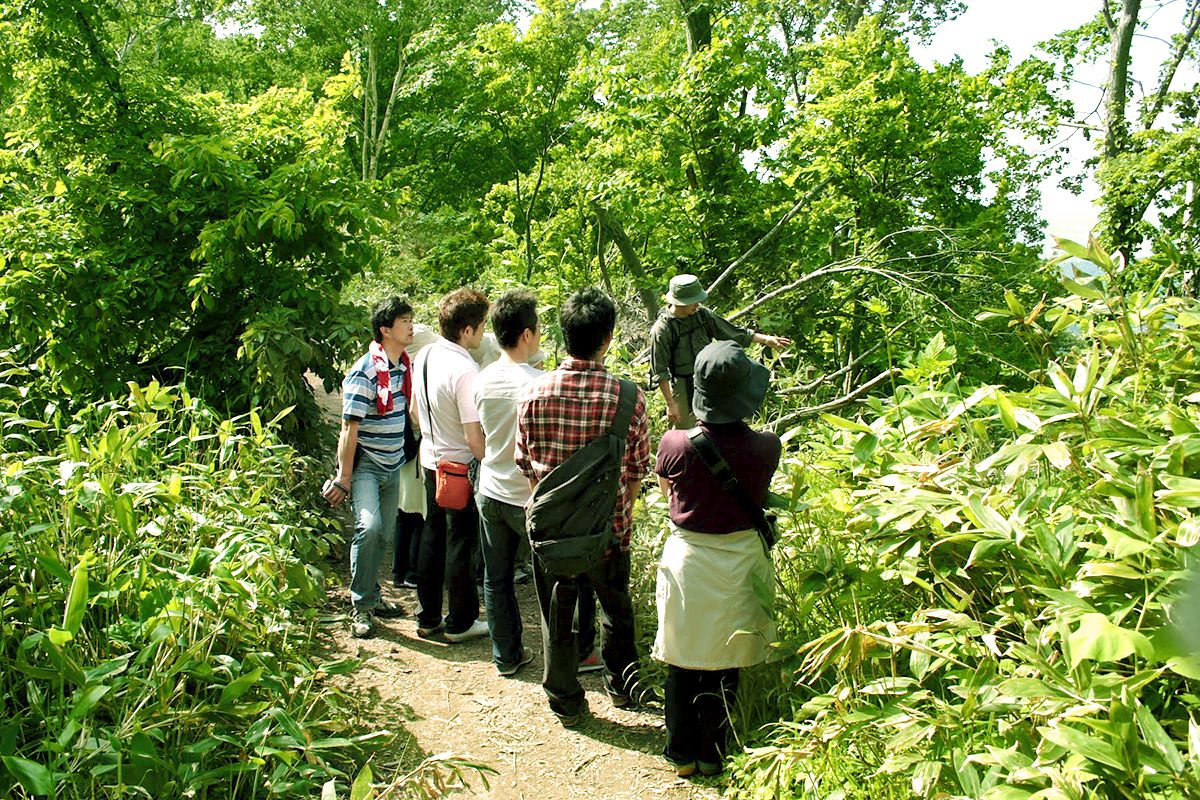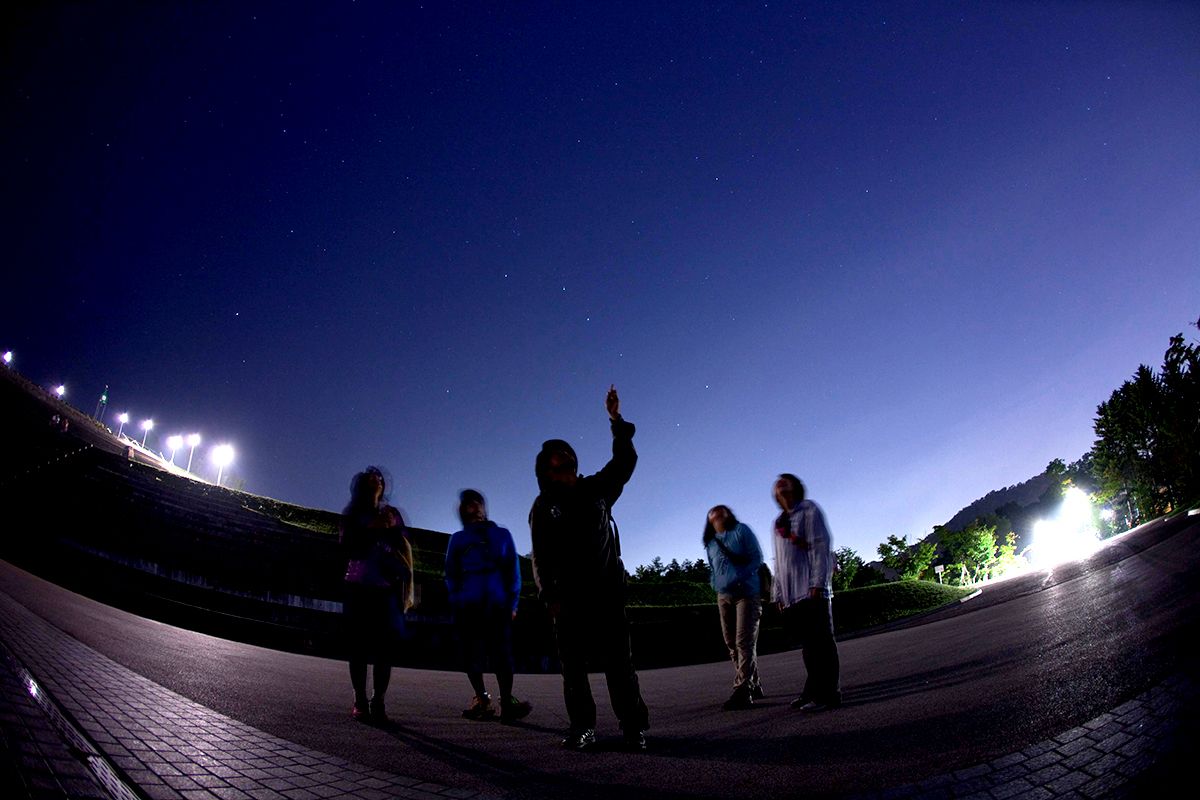 I arrived in Sapporo in 2006, and now it's like my second hometown. It's a unique blend of the natural and the urban, a city of two million people with all the conveniences you could need surrounded by primeval forest where brown bears and countless other animals thrive. You don't often see a lush environment sustaining such diverse wildlife so near an urban center. It's so easy to pop to the great outdoors—whether it be the mountains or the ocean—and afterwards you can head downtown for a delicious ice-cold beer in no time.
With all this nature on our doorstep, there's something for all interests and experience levels. For example, Mt. Moiwa is a fun, relatively easy hike that doesn't require hardcore gear. You also have birdwatching in Maruyama, and snowshoeing or ice fishing in winter. The list is endless.
On my tours, my guests and I explore nature together—I'm not a professor who recites a dissertation at every opportunity. We take the elements that pique each person's interest as a jumping off point. Even in the hour or so it takes to hike Mt. Moiwa, everyone's attention is drawn to something different. One person might find plants they've never seen in their home country, while someone else is curious about the relative gentleness of the outdoor spaces compared to some of the wilds of Europe.
Of course, I never forget my training from the US, and keeping everyone safe while enjoying the outdoors is always top priority.
We created a community space where farmers, diners and chefs can enjoy Hokkaido's flavors together
I also do tours to vineyards and farms on the outskirts of Sapporo. Speaking to local producers behind the city's outstanding fresh ingredients and delicious wine, I realized that they often have no idea how the fruits of their labor are served, and that many diners would love to know more about where their food came from. So we created the wine bar BARCOM Sapporo—a space that connects everyone from farmer to chef to customer. We're currently focusing on wines, including some outstanding varieties from local wineries.
Of course, Sapporo's incredibly diverse food scene extends well beyond wine. The staples of soup curry, ramen and seafood are great, but the city's cuisine runs the gamut from yakitori to French gastronomy! I love taking visitors to local haunts that you won't find in guidebooks after a day in the great outdoors. It's the perfect marriage of nature and culinary delights, and the best way to experience Sapporo.
Follow Yukichika's outdoor adventures on Instagram: @yukkureism_hokkaido