A Sapporo-based woodworker's deep respect for Hokkaido's trees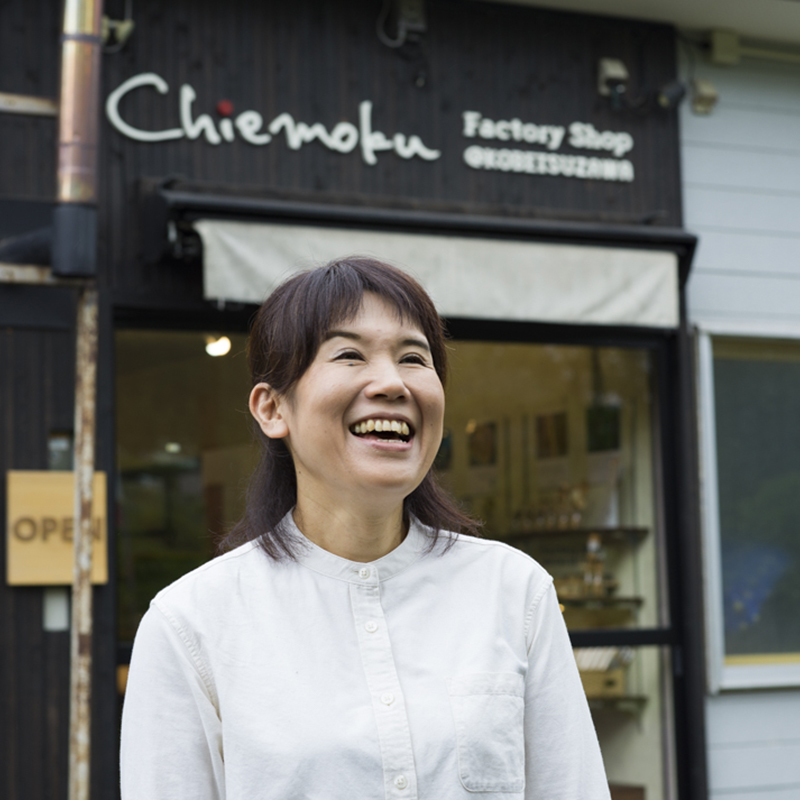 A woodcraft artist committed to creating sustainable pieces using 100% Hokkaido wood
Chie Mishima
Chie Mishima grew up watching her father, a traditional furniture craftsman, work tirelessly in his workshop. Her father's lesson about bringing joy to the spirit of trees by ensuring their wood can be used for years to come is at the core of everything she does at her woodcraft workshop, Chiemoku.
I want to create pieces that bring joy to the spirit of trees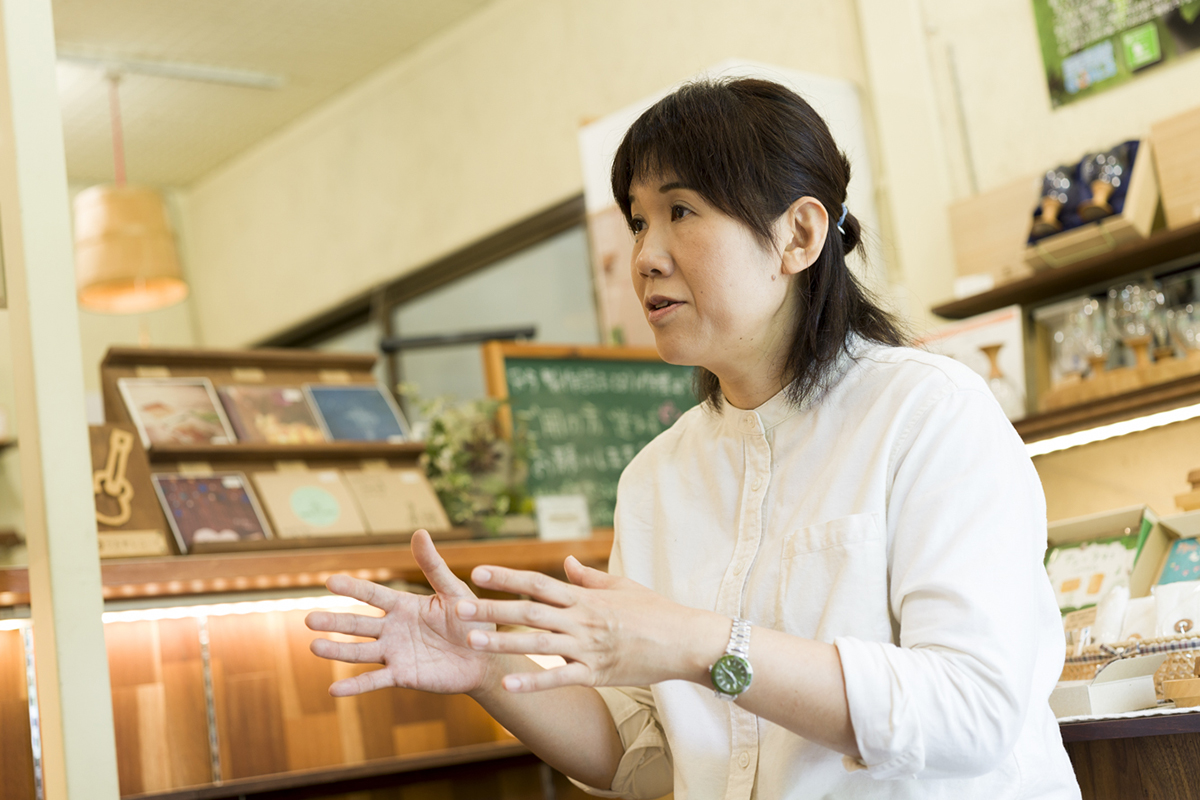 From an early age, my father instilled a great respect for trees in me. He taught me the importance of making the most of felled trees and caring for wood so that it can be used for years to come.
People are drawn to well-made items, and will often bring in beloved possessions for repair after using them for decades. You can see names and dates hidden away in places only seen by woodworkers or repairers, like on the back of a chest of drawers or between a mirror and its mount. Even if the craftsperson or user changes over time, the fact these items continue to be used is a fitting way to honor trees by helping them fulfil their destiny.
I feel a sense of duty to make sure every tree reaches its potential by finding the right job for each piece of wood and ensuring nothing goes to waste.
Why we're committed to using 100% Hokkaido wood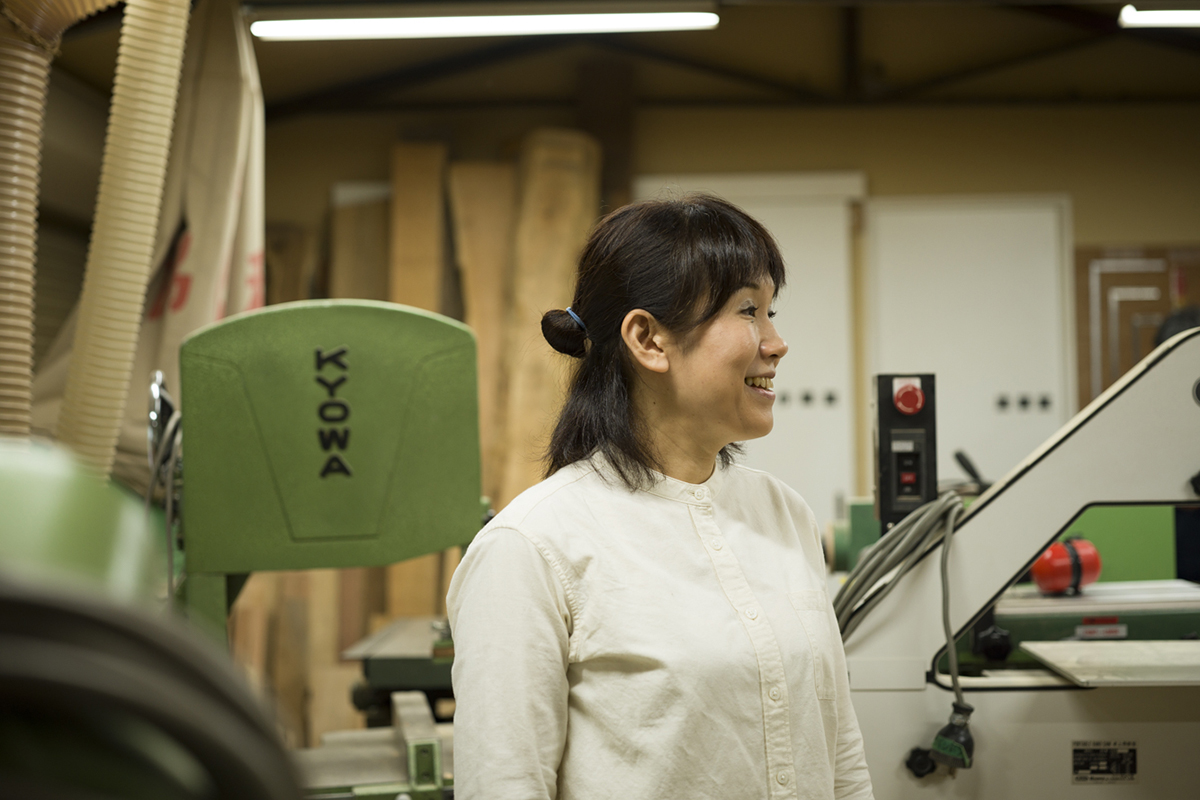 Ever since I established the woodcraft company, Chiemoku, in 2008, we have been committed to using 100% Hokkaido wood. That includes various types of hardwood, such as Japanese white birch and alder.
Alder, which is used in all of our bowls at Chiemoku, differs from other hardwoods because it grows quickly, becoming a large tree in about the same time as its softwood counterparts, the Japanese larch or Sakhalin fir. It's light, easy to carve and has a nice cherry blossom-like reddish color. Despite this, alder is not typically very popular, so it was difficult to find a place that stocked it.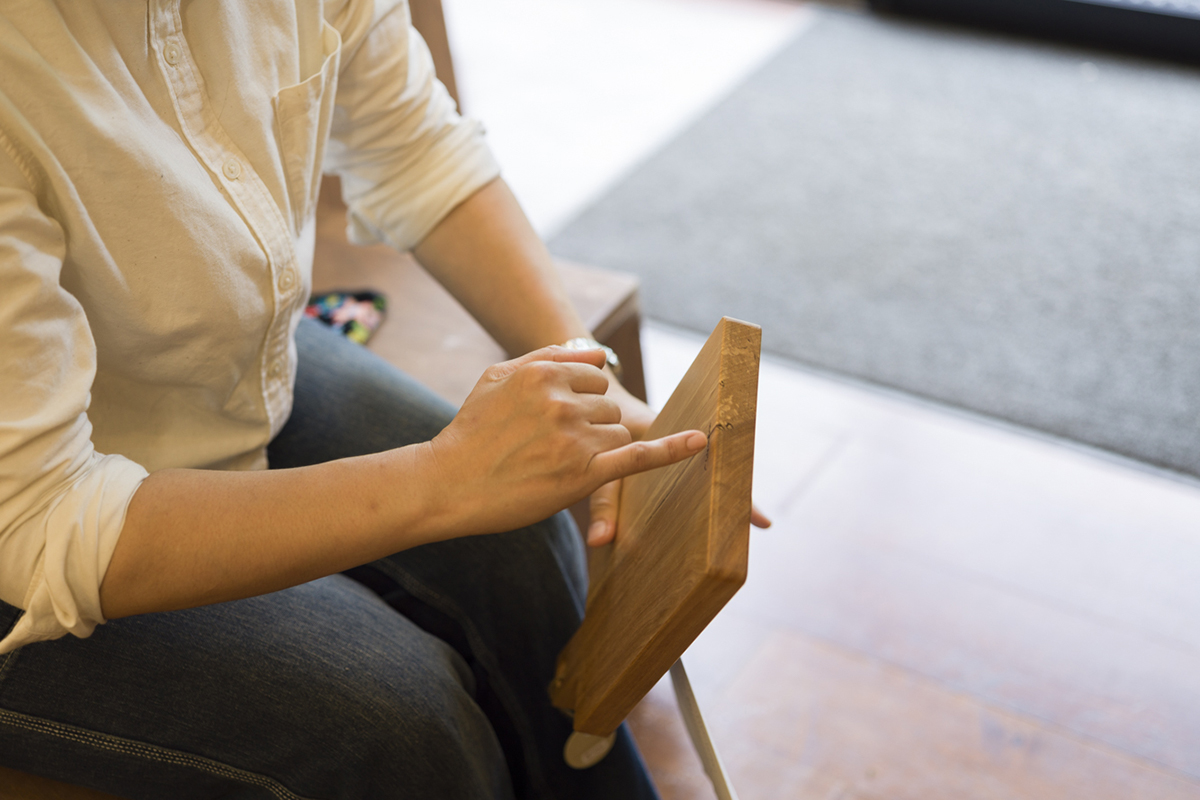 At first, I thought it was strange that lumber from overseas is more commonly used than Japanese lumber in Hokkaido. This is because overseas lumber is generally thicker, has fewer defects, and is ready for use in furniture when it's imported. Another quirk of the market is that Hokkaido's wood industry is based around softwood, so securing a stable supply of the hardwood that I wanted to use was difficult.
To address this supply issue, we went to Shimokawa Town and asked them if they could supply us with alder lumber. Alder is an invasive tree that grows among the town's main wood products, Sakhalin fir and Japanese larch. When all three varieties are harvested at the same time, we use the alder that results from that.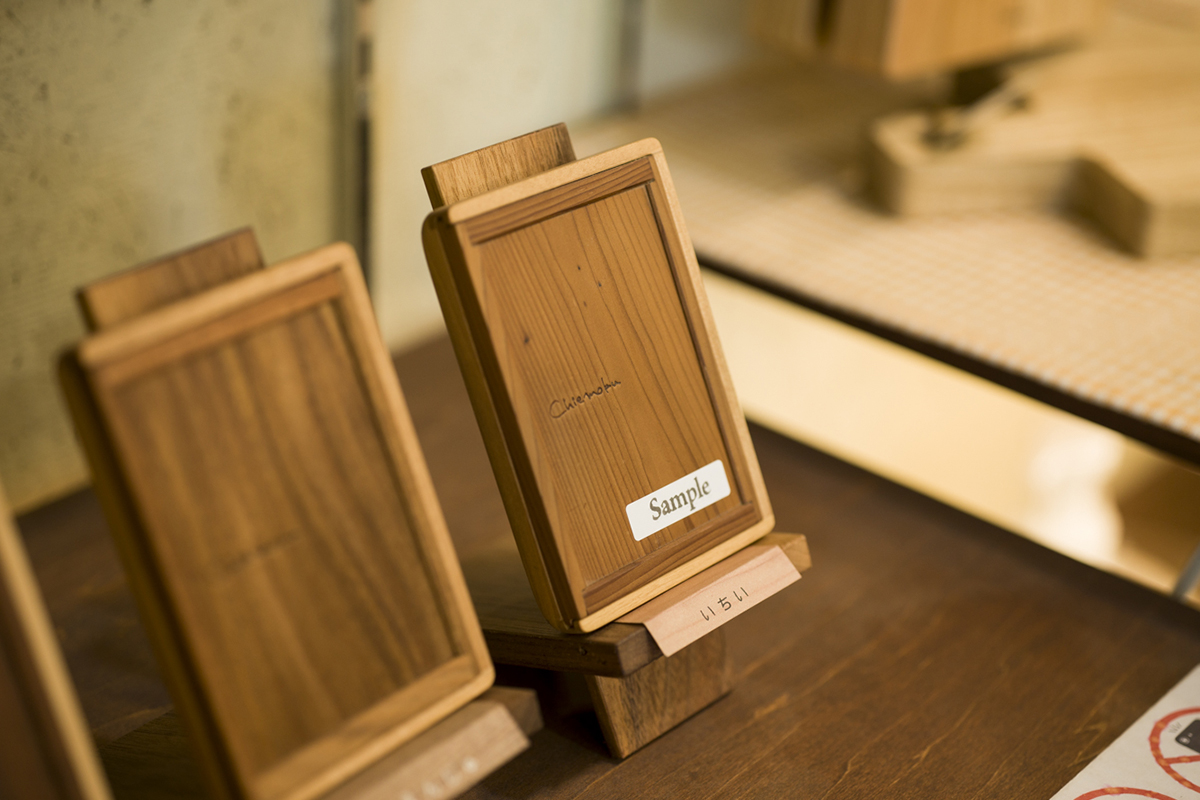 Hokkaido lumber has some unique attributes. For example, the cold environment allows Japanese yew to grow slowly and live for a long time. Not only does it become top quality lumber with a dense grain, its color and grain are different to its counterparts further south. I acquired a Japanese yew, which was believed to be over 500 years old. It was initially going to become firewood, but I was able to create business card holders from its wood. One of our customers was so enamored with the beautiful grain, which boasts 170 years' worth of growth rings in a width of 56 mm, that they reached out to us to express their gratitude both to the tree that had lived such a long life and to us for saving it from its original fate.
Being committed to Hokkaido-grown lumber means we can leverage the unique attributes of the island's wood in our creations while reducing the impact on the environment.
I want to give back to both people and the forests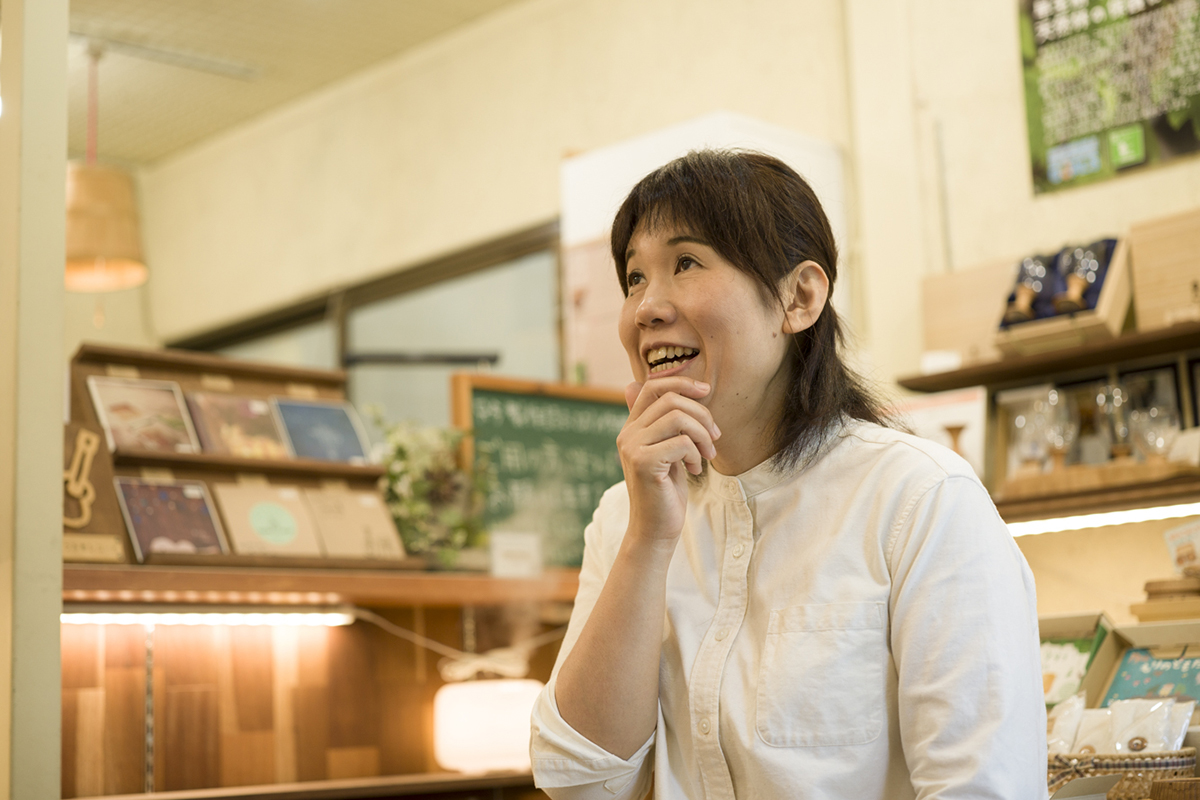 When I started seeking out Hokkaido-grown wood, I had no idea how many people are involved in the distribution of lumber. At Chiemoku, we may not operate on a massive scale, but I hope that our use of Hokkaido wood helps support the island's forests and those who care for them.
It's our job to take these incredible materials sourced from around Hokkaido, give them shape in Sapporo through our design work and painstaking woodworking, then send our creations out across Japan and the world. We are also certified as a Sapporo Style local brand by the City of Sapporo.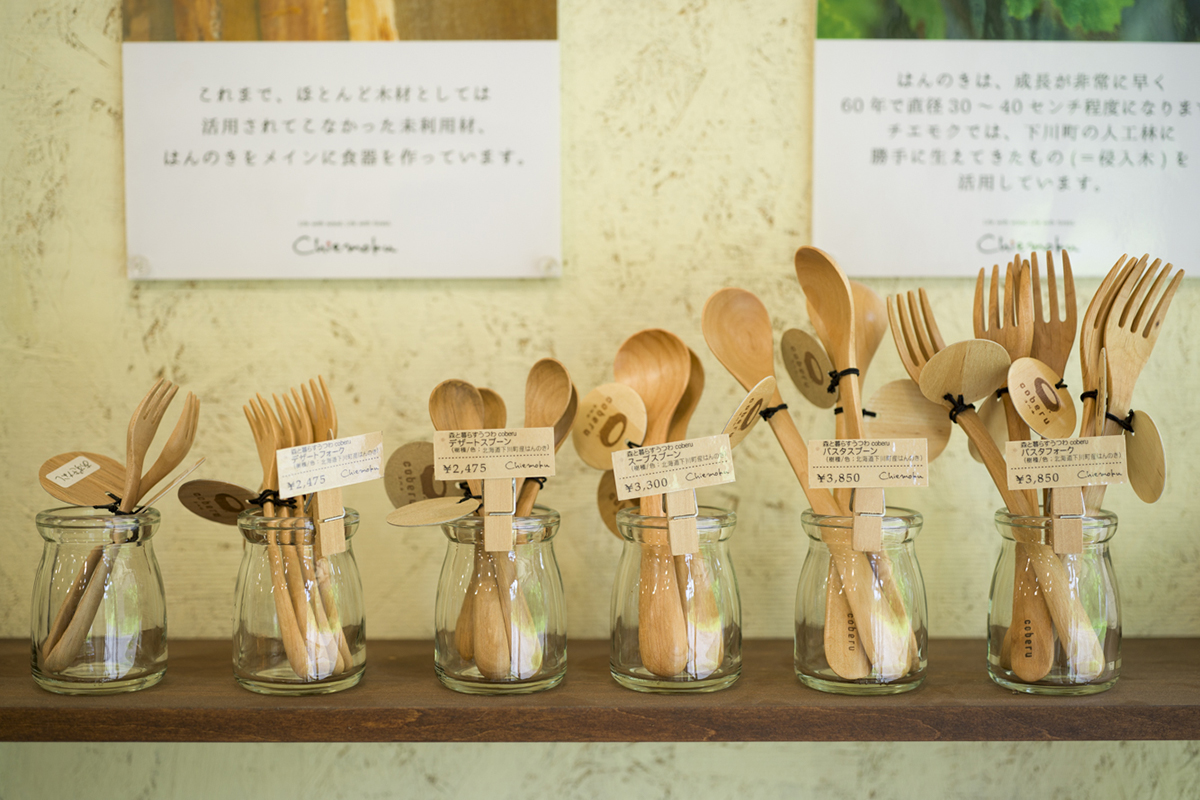 We sell various kinds of woodcrafts at our shop, Factory Shop Kobetsuzawa. That includes baby-safe dishes and spoons, and even wooden stemmed wine glasses.
We add a glass coating to some of our creations, in particular our dishes. The coating repels water and oil, making the product safer to use over a long period of time. We also want people to know that we're using local wood, so we plan to make creations that bear the name of Sapporo's forests, such as Bankei, Kobetsuzawa and Kitahiroshima. In fact, we already made a product with wood from Kobetsuzawa that features the SAPPORO SMILE logo. We hope that our creations will open people's eyes to the many trees living nearby in the lush forests of Sapporo.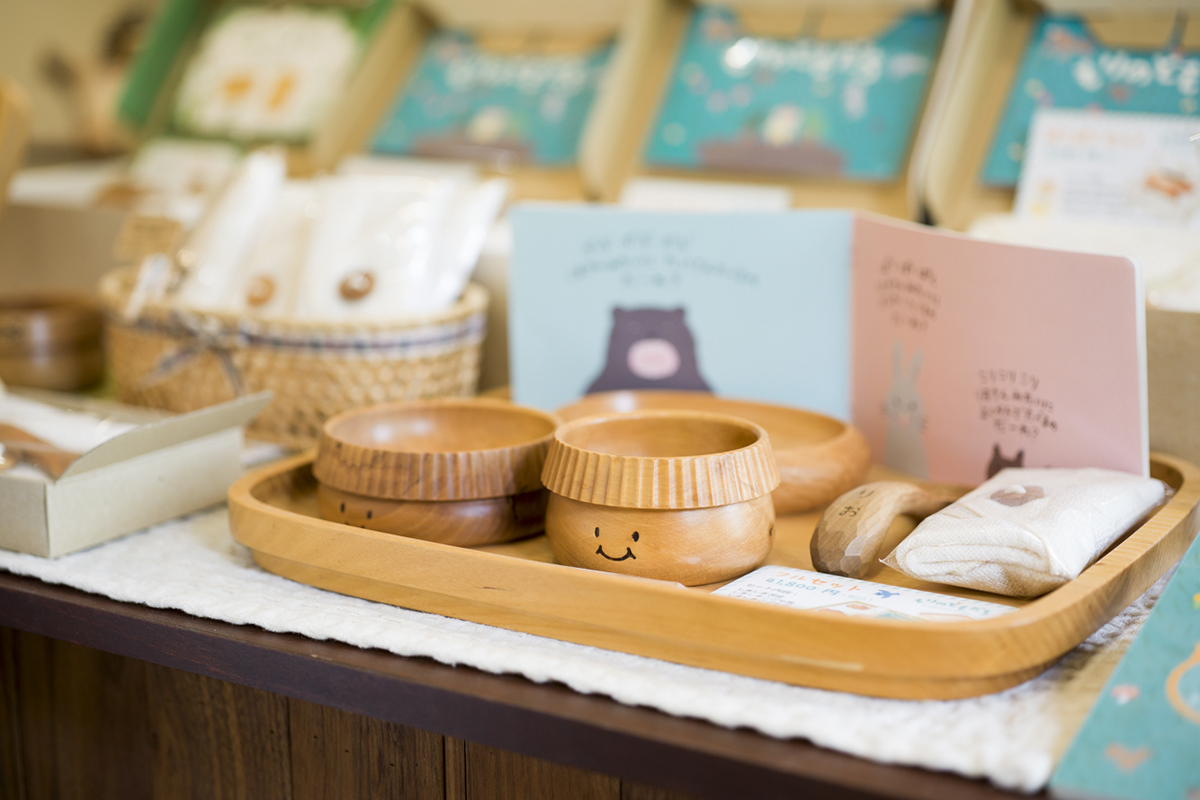 Each item I make is like a token of my gratitude to my father for instilling in me a strong desire to care for trees throughout their life cycle. I like to think that if a felled tree could see what it was used for, it'd be happy to have become a Chiemoku creation. This thought is at the heart of everything I do.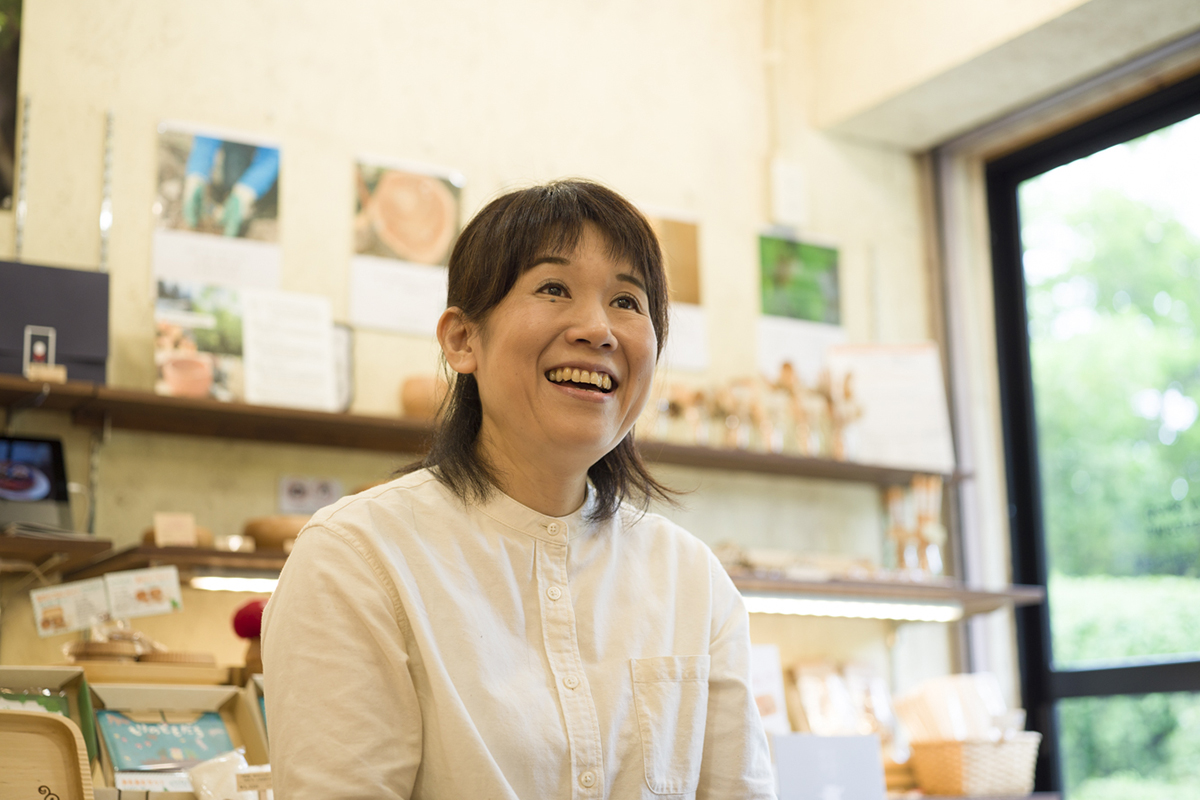 Follow Chiemoku's Instagram to find out more about Chie Mishima's work:  @chiemokushop