Restaurant owners take us down memory lane in Sapporo's historic ramen alleyway―Ganso Sapporo Ramen Yokocho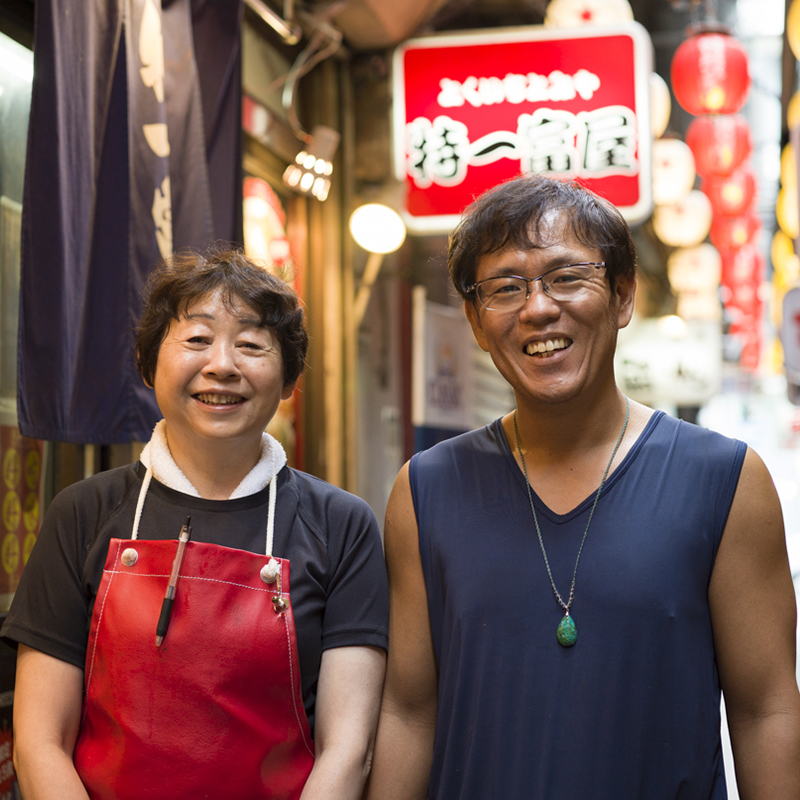 A ramen master and his wife serving up smiles with each bowl of slurp-worthy noodles
Yoichiro and Chikako Kosaka
Yoichiro Kosaka is the second-generation owner of a ramen shop that has been a mainstay of the historic Ramen Yokocho for over 40 years. He's continuing his father's legacy by serving up delicious bowls of their signature ramen with his wife Chikako by his side.
This laneway has a rich history and connects people from around the world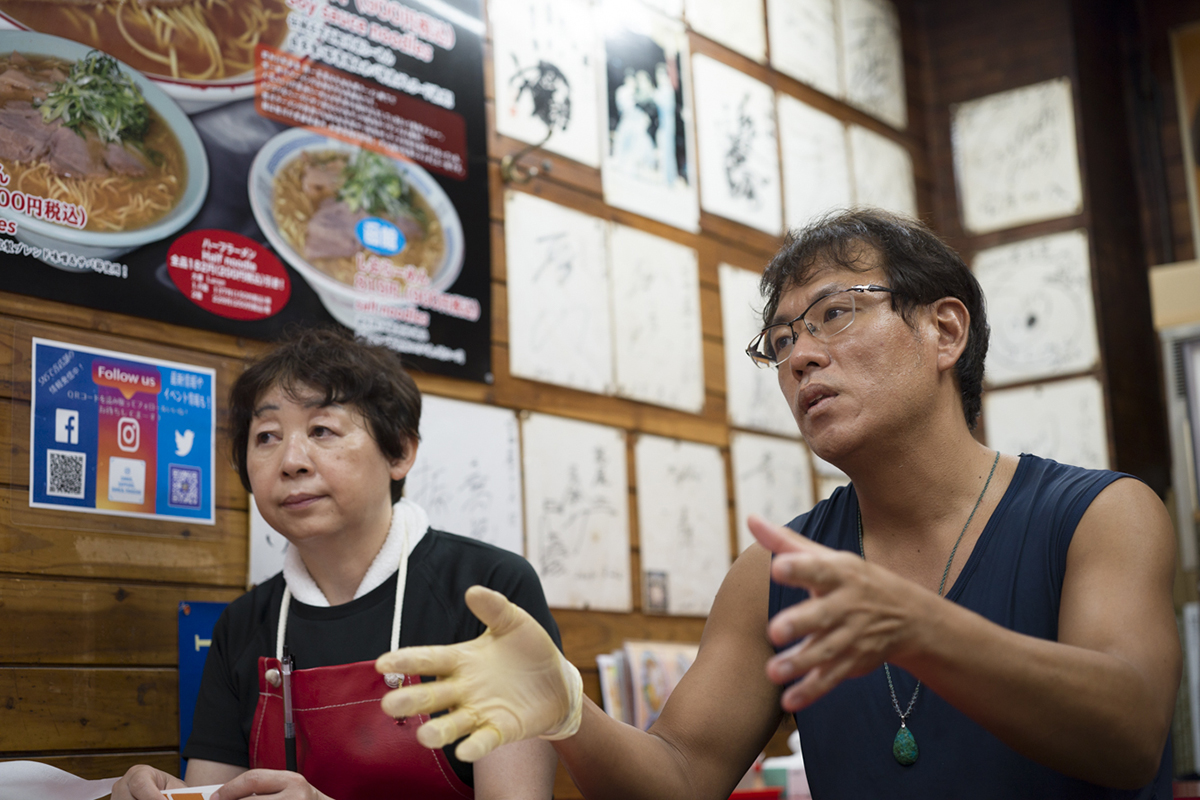 My father opened our ramen shop, Tokuichi Tomiya, in 1975―one year before I was born. As a child, I was actually embarrassed that he wasn't a regular office worker like everyone else's parents, but when I started helping out at the shop in my late teens, I finally realized how interesting this kind of work is―we get to meet all kinds of people in a casual, relaxed setting. My wife and I took over the reins seven years ago, and we take great joy in continuing my father's legacy.
Ever since we opened, we've been located in the Ganso Sapporo Ramen Yokocho, a historic alleyway now home to 17 ramen shops. It was created in 1951 and started out as eight small shops before taking on its current form around the time of the 1972 Sapporo Winter Olympics.
Ramen is a classic dish, but each store has a unique take on it. Sapporo is known for miso ramen―a rich broth made with pork and chicken that was a hit with tourists visiting for the Sapporo Snow Festival, one of the world's three major snow festivals. It goes without saying that you can find Sapporo miso ramen here at Ramen Yokocho, including at our shop, but the menu doesn't end there. Among our various dishes, we're particularly famous for our Asahikawa-style ramen featuring a soy sauce broth made from a combination of fish and meat.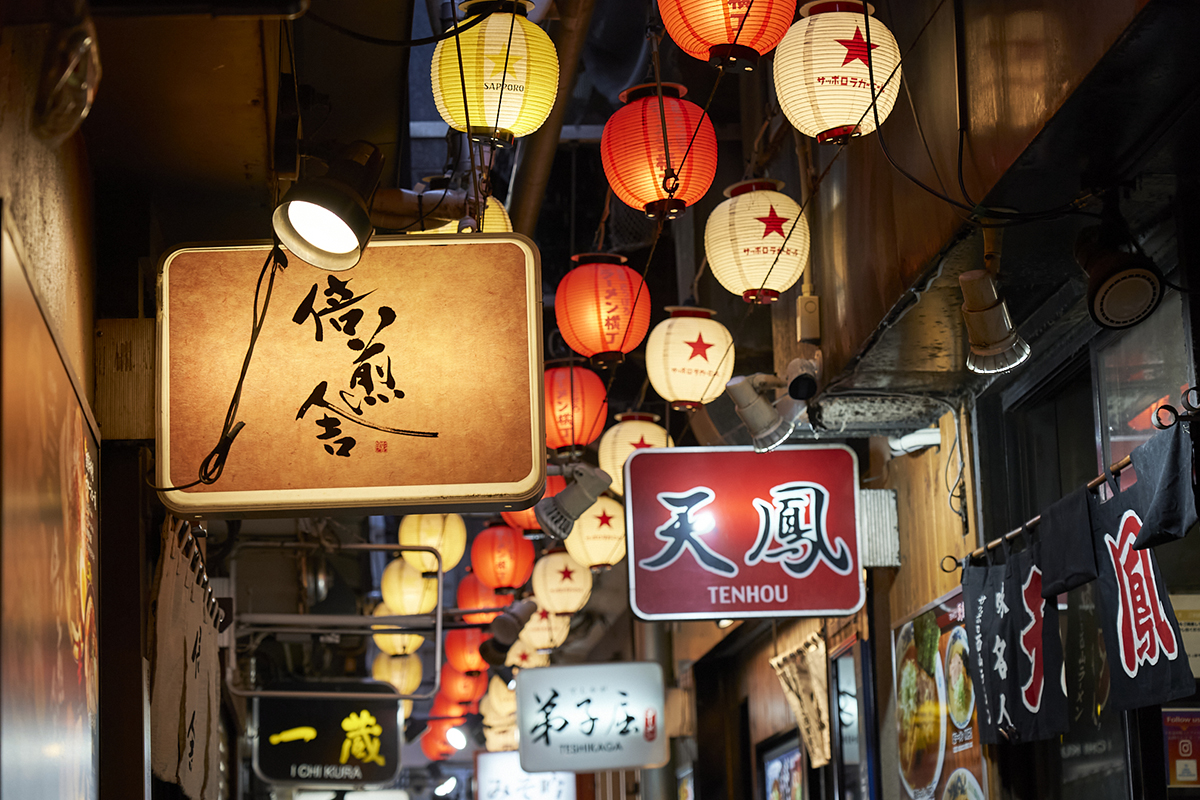 Enjoy the unique flavor of Asahikawa ramen right here in Sapporo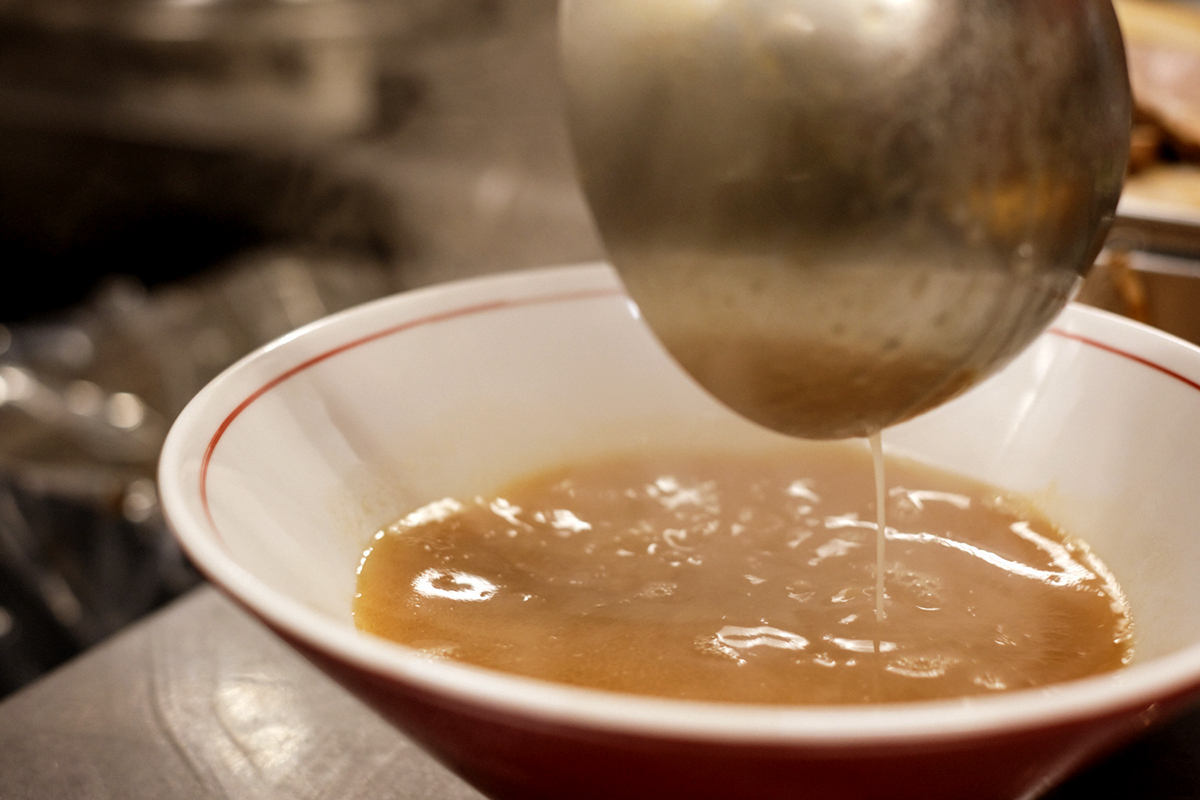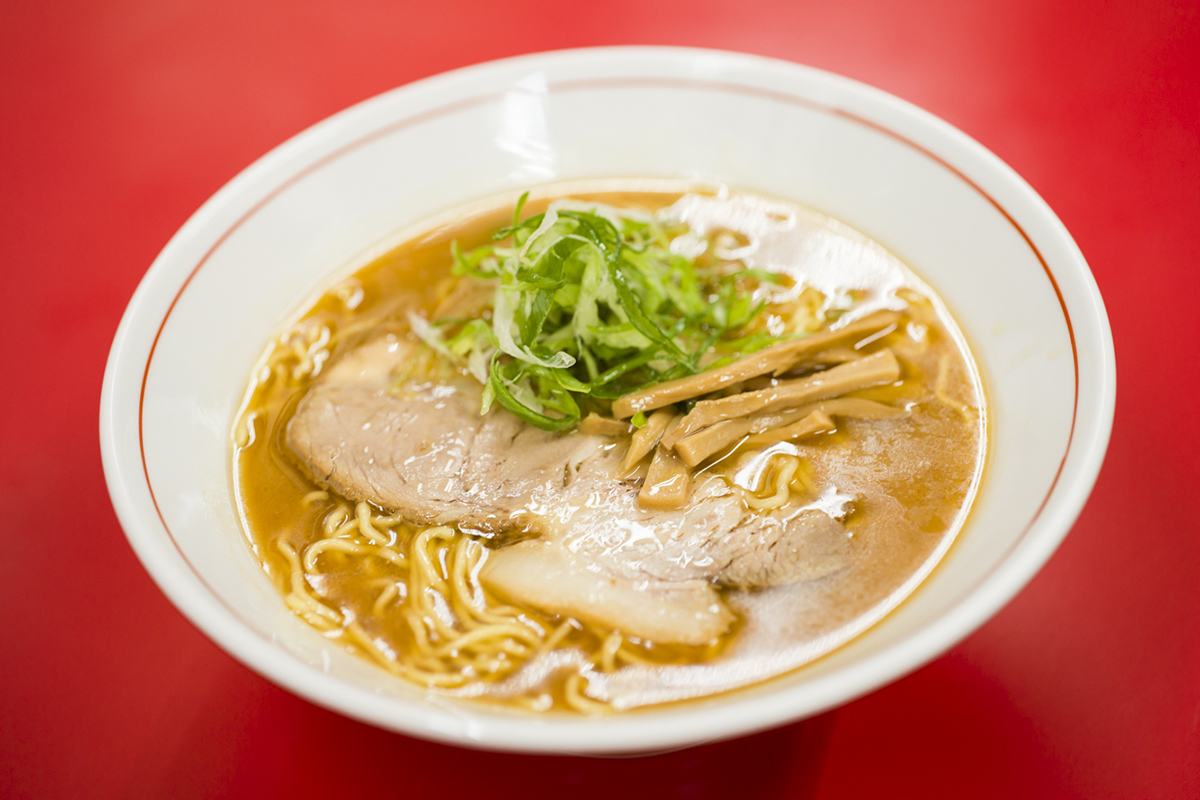 My father trained at a long-established Asahikawa ramen shop before bringing the distinct dish to Sapporo. Our signature ramen features a soy sauce broth that's made with a pork bone base, mackerel shavings, and charred fish lard. We take great pride in achieving a distinctive flavor that isn't dominated by the soy sauce—our broth has a lighter taste with a subtle smokiness. Even the smallest thing can greatly alter the taste, so we painstakingly prepare each dish to make sure it's just right! In the past, most of our customers were Sapporo locals, but lately we have more and more visitors from outside of Hokkaido.
Ramen is a dish for everyone―there are no rules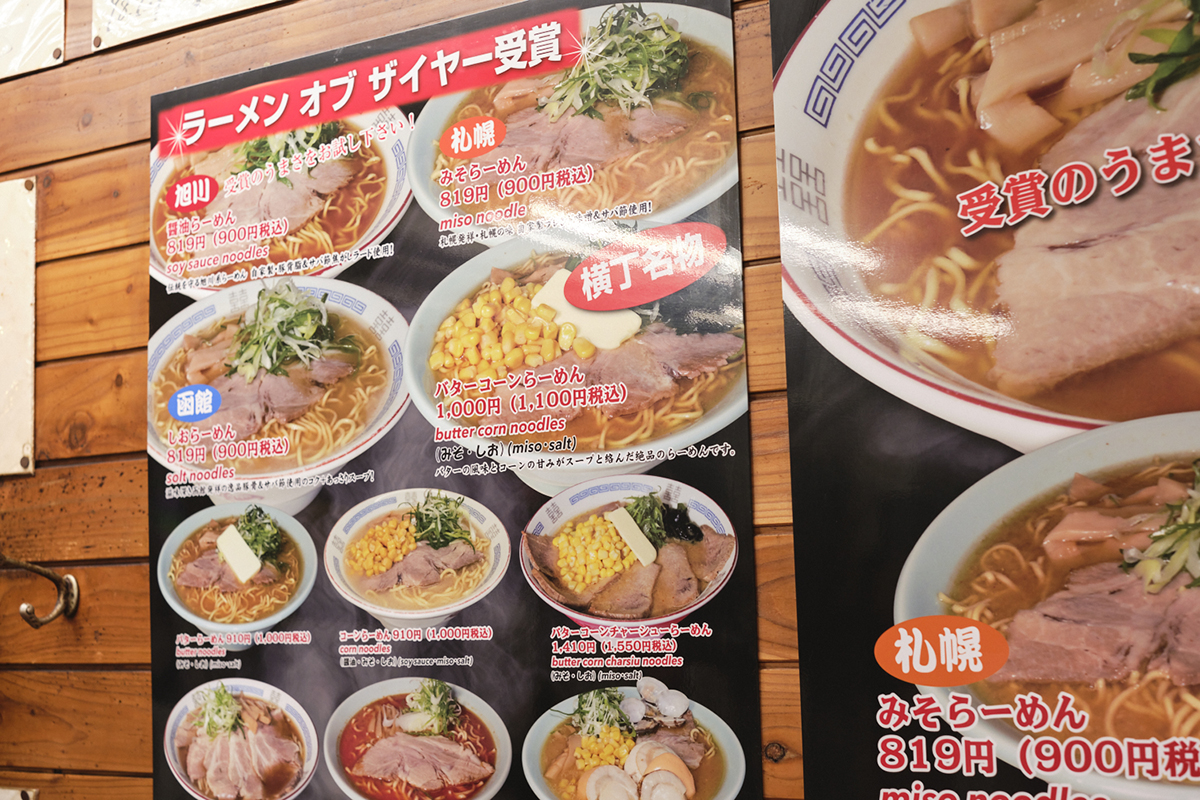 On top of paying special attention to our signature dish, we also make sure we remain relevant to our visitors by including popular items on the menu such as yaki-gyoza (grilled dumplings) and Sapporo's signature butter corn ramen―a miso ramen with a mild, buttery taste. When you sit down with your piping-hot ramen, you may see all the condiments laid out and wonder about the "right" way to eat it. You can't go wrong with adding cayenne pepper and garlic to miso ramen or black pepper to soy sauce ramen, but at the end of the day, ramen's a dish of the people. Let your feelings guide you, and definitely don't worry about slurping, even if it's rude in your country. Everyone has their own favorite ramen and way of eating it, but you're sure to find whatever you're looking for among the rich variety at Ramen Yokocho!
Find out more about Tokuichi Tomiya and the Ganso Sapporo Ramen Yokocho on the official website:
http://tokuichitomiya.com/index.html
http://www.ganso-yokocho.com/