A local's guide to the essence of Sapporo's historic shopping street―Tanuki Koji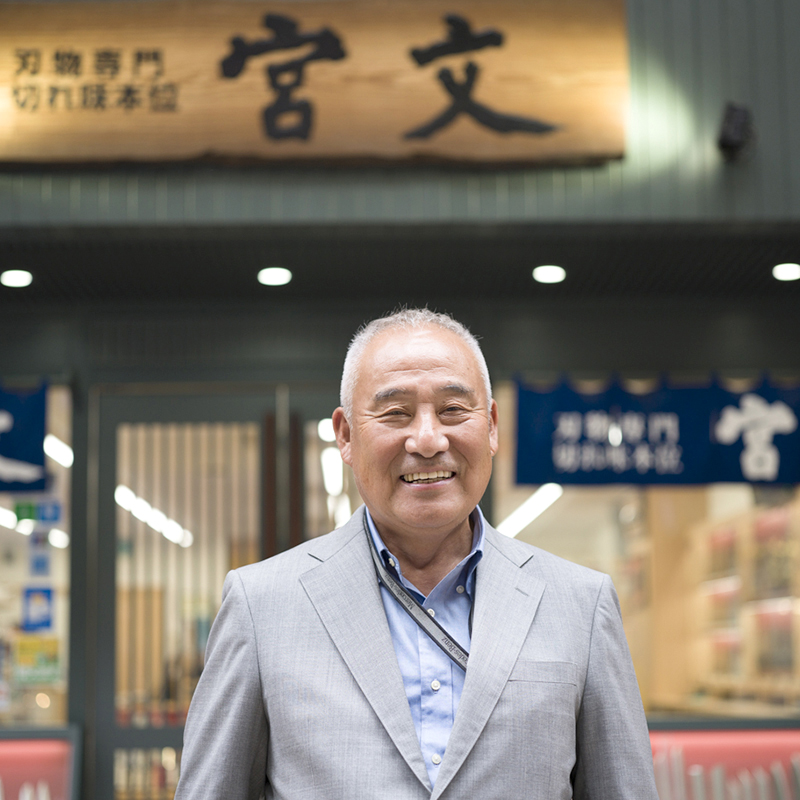 Third-generation owner of Miyabun, a knife store that has been a fixture of the Tanuki Koji shopping street for almost a century
Ryuichi Miyamoto
Ryuichi Miyamoto is the third-generation owner of Miyabun, a knife store that has been a fixture of Sapporo's iconic Tanuki Koji shopping street for almost a century. His commitment to sharpening blades to perfection while delivering straightforward, sincere and sympathetic service to locals and visitors alike epitomizes the personal touch that makes Tanuki Koji unique.
Many knife stores were run by former swordsmiths, my grandfather was different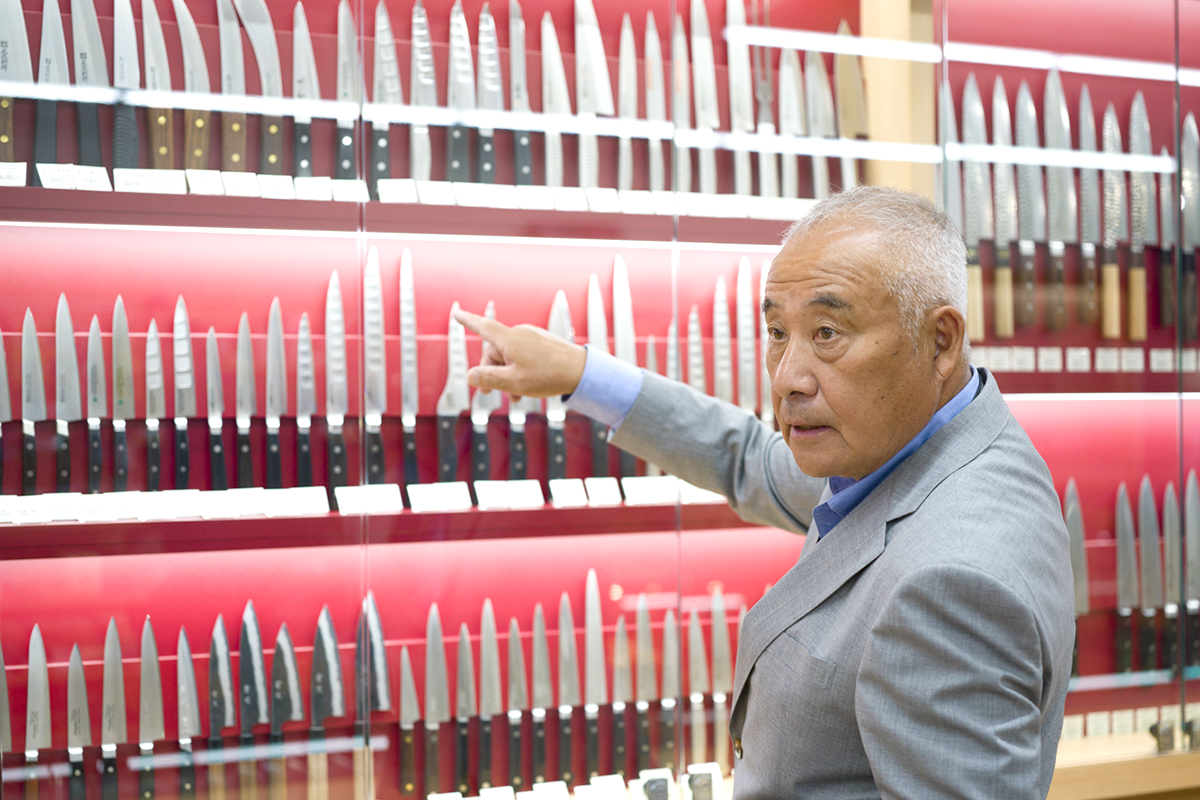 Japanese knives are renowned the world over for their sharpness. That tradition has its roots in the country's unparalleled swordsmithing heritage. Katana have a distinctive structure with a soft core and hard cutting edge that gives them outstanding blades. They're so sharp, you can even find videos on the internet of people using Japanese swords to slice speeding bullets in the air.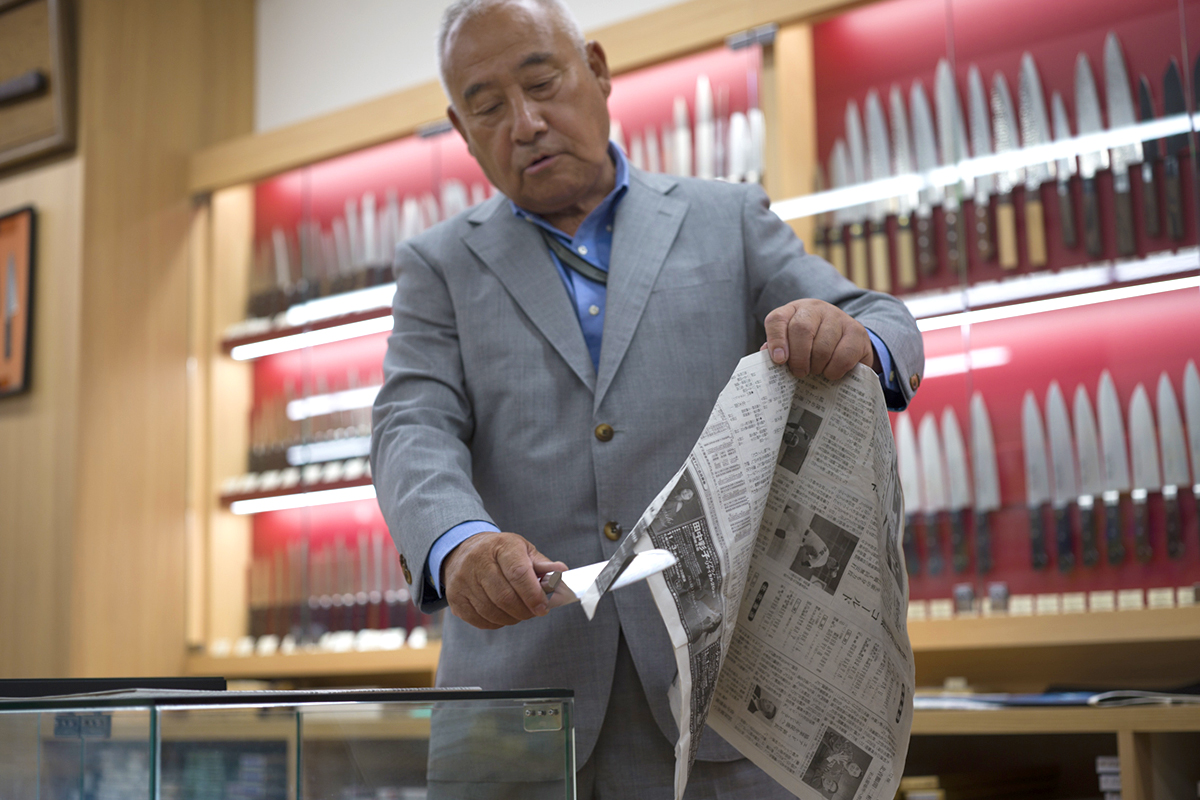 Many of the same principles apply to knives, so it's only natural that many knife sellers back in the day were people who had transitioned from swordsmithing. Not my grandfather, though. He was as a razor blade maker before he started selling knives. A keen blade is vital for a clean shave, and he carried this into his knife business. The way he diligently sharpened each blade one by one before he sold them help set him apart—that and his mantra of the "3Ss," straightforward, sincere and sympathetic service. After picking up the baton from my father after him, I'm proud to carry on those traditions today.
Tanuki Koji is a village within Sapporo, a vibrant community built on personal connections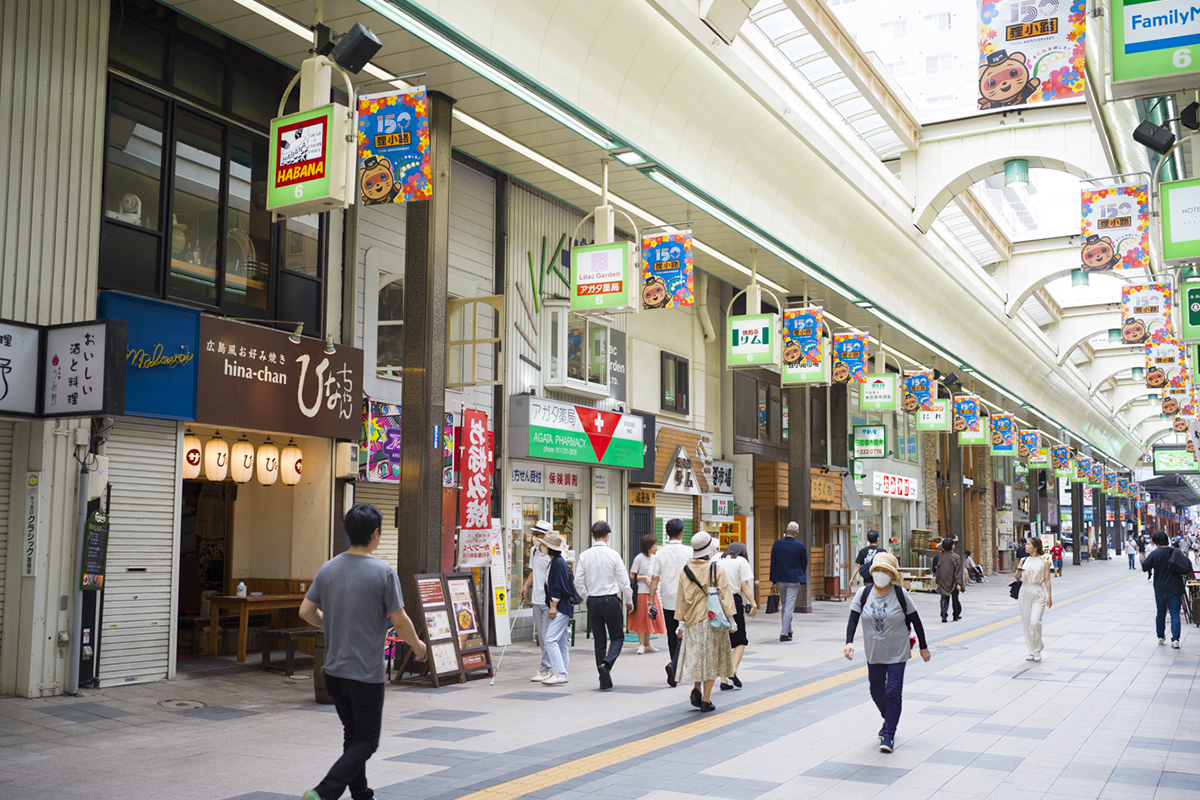 My grandfather was originally from Hyogo Prefecture, but opened his store here in Tanuki Koji in 1927, and this is where I grew up. It feels more like a village than a typical shopping street. Not only is it home to a jumble of stores and restaurants that have built up organically over the past 150 years, it also has its own festival and even hosts events where people parade through the street carrying mikoshi shrines. It's a community with the kind of rich heritage you simply cannot manufacture.
Tanuki Koji continues to evolve while staying true to its roots
There's always something interesting to find among Tanuki Koji's seven blocks and narrow alleyways. It has a truly fascinating array of stores, so you're sure to find a unique memento of your trip to Sapporo—like a high-quality Japanese knife perhaps! A lot of visitors looking for a knife to take home choose our yobocho knives because they are ideal for cutting anything from fish to meat, and vegetables.
If you're looking for a bite to eat, I really enjoy the soup curry in 1-chome, and the many small bars and restaurants that seem to be squeezed into every nook and cranny of 5-, 6- and 7-chome.
Having been part of the Tanuki Koji story for decades, I'm struck by the way that the owner of each store and restaurant that comes along has added their own unique personality to the rich fabric of this vibrant community. It's a constant evolution that continues to this day, with places like Tanuki COMICHI on 2-chome. It was finished relatively recently and is home to quite a few interesting eateries.
Tanuki Koji may keep evolving through the years, but one thing that will never change is our commitment to giving locals and visitors alike straightforward, sincere and sympathetic service. It's those personal connections that make Tanuki Koji a unique place to experience Sapporo's history and culture.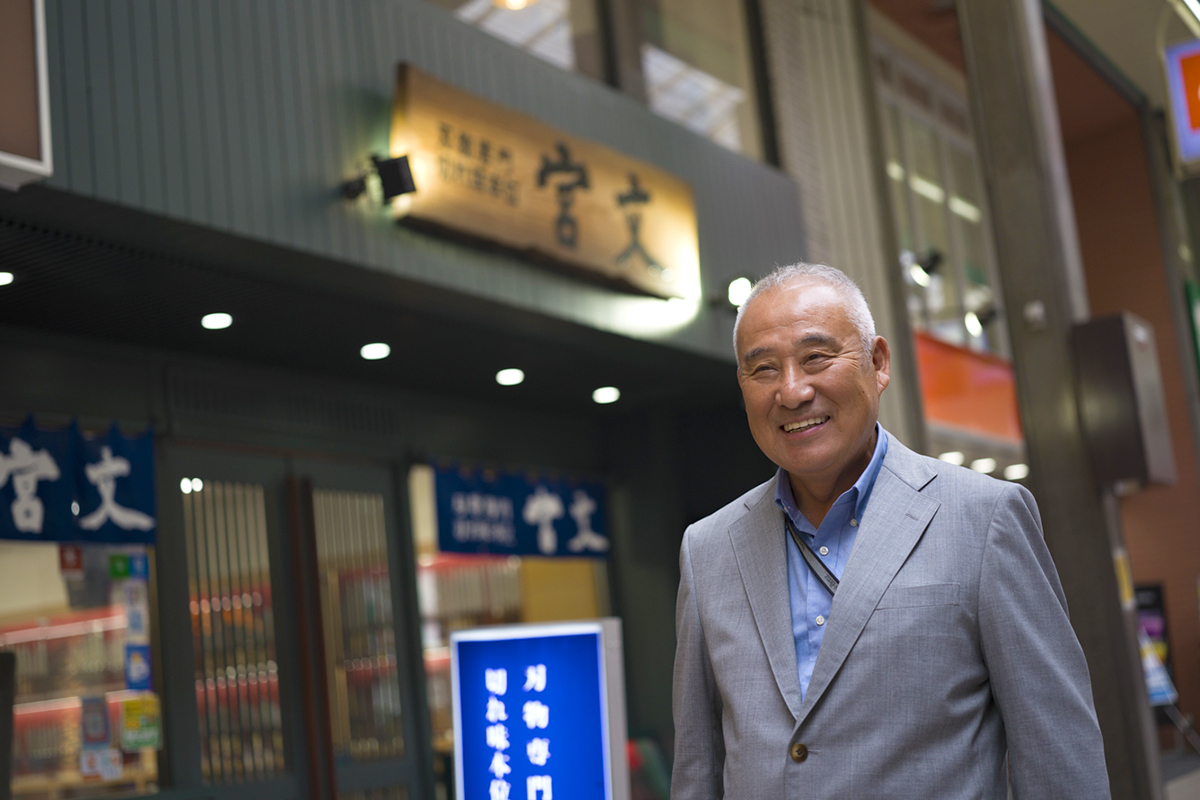 Check out Miyabun's social media channels for expert knife-sharpening tutorials and more.
YouTube: @user-hh2pb9bv6r
Instagram: @miyabun1927 or @miyabun1927_en