EXAMPLE

01
Walking tour: Explore beautiful nature and iconic city streets
: 1 day
Route: Hike up Mt. Maruyama → Walk around the Maruyama area → Hokkaido Shrine → Tanuki Koji Shopping Street → Susukino
---
Hike up Mt. Maruyama ( : about 1 hour)
Useful Info
Mt. Maruyama is about 30 minutes from Sapporo Station by subway (this time includes a short walk).
Look for the Buddhist hall (Maruyamahachijuhachikashodaishido). This is the entrance to the Maruyama-Hachijuhakkasho Trail, where you can see 88 statues of Kannon, the Buddhist goddess of mercy on your way up the mountain.
The best season is June-July, when the weather is cool but not too cold.
If you're doing this hike in the snowy season, we recommend going with a guide.
Light clothes will do, but make sure you wear shoes or boots with a good grip.
You may encounter bears. Be sure to find out about bear sightings around the trail you will take and learn about bear safety before you go into the forest.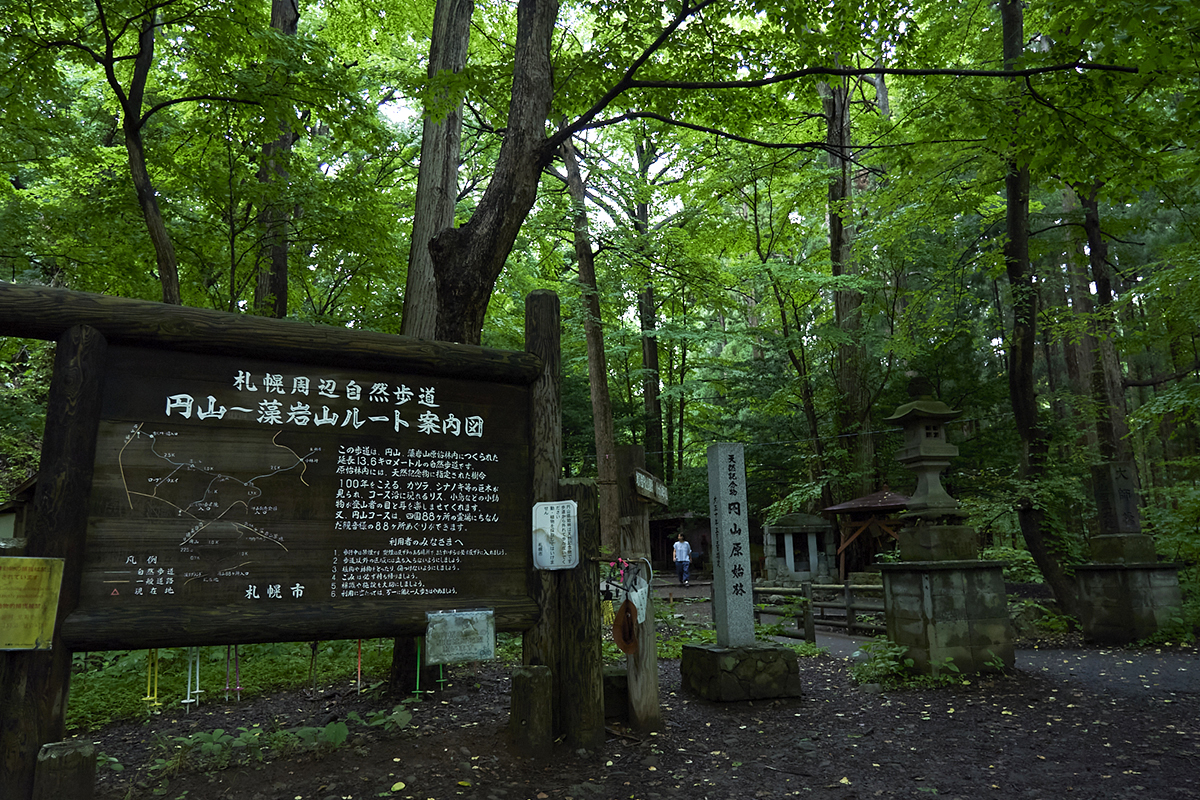 Sapporo blends urban streetscapes with abundant nature. A great way to see this fascinating combo is by hiking up Mt. Maruyama, the easiest mountain to climb.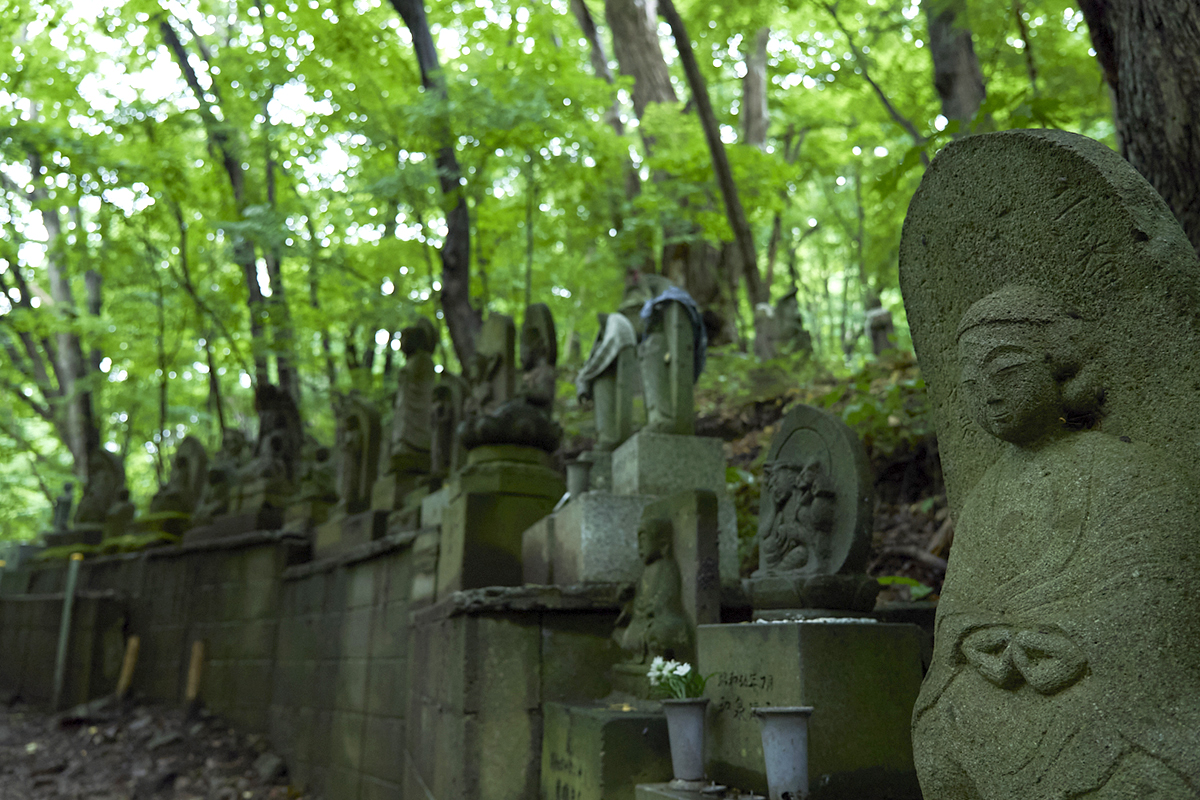 Located just a stone's throw from a residential area yet surrounded by unspoiled forest, Mt. Maruyama stands 225m above sea level. There are two hiking trails, but the best is the Maruyama-Hachijuhakkasho Trail.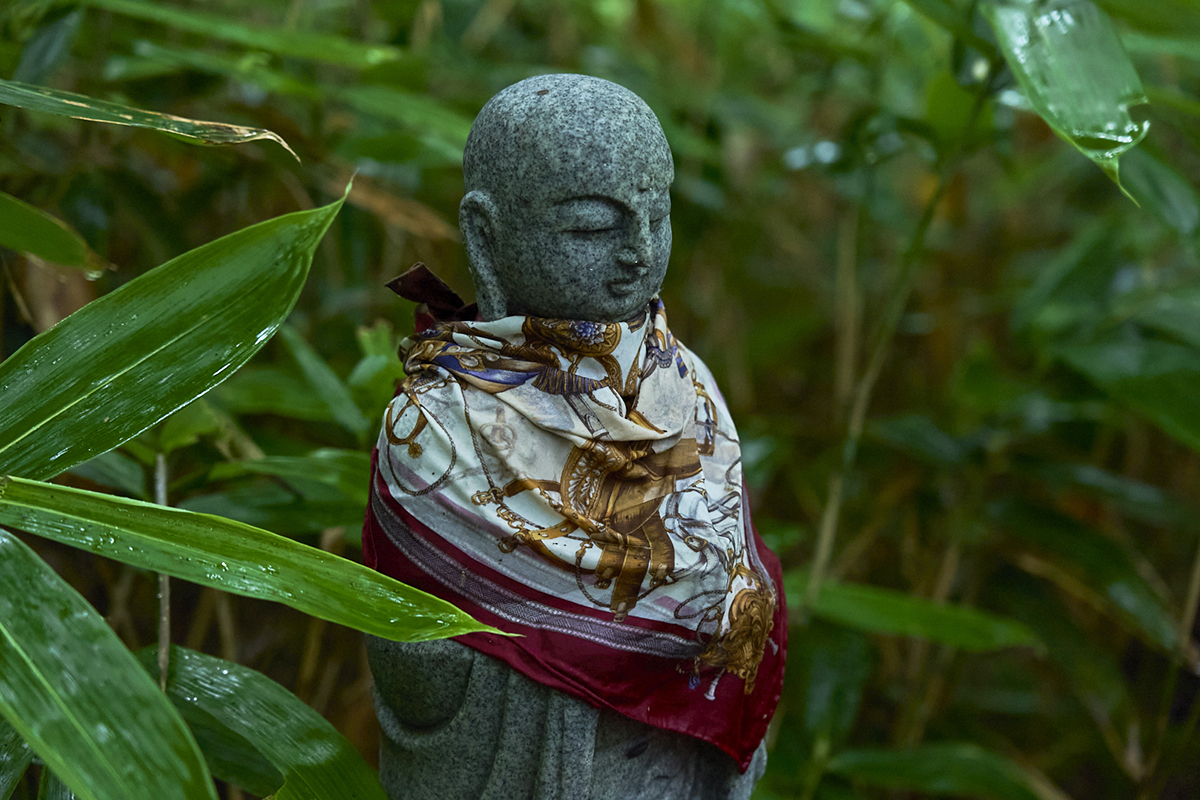 Named as a nod to the 88-Temple Pilgrimage in Shikoku, this trail is lined with statues of Kannon, the Buddhist goddess of mercy, in various sizes. The sight of these statues standing serenely amid the dense forest is an almost holy experience. The entire hike is a departure from everyday life.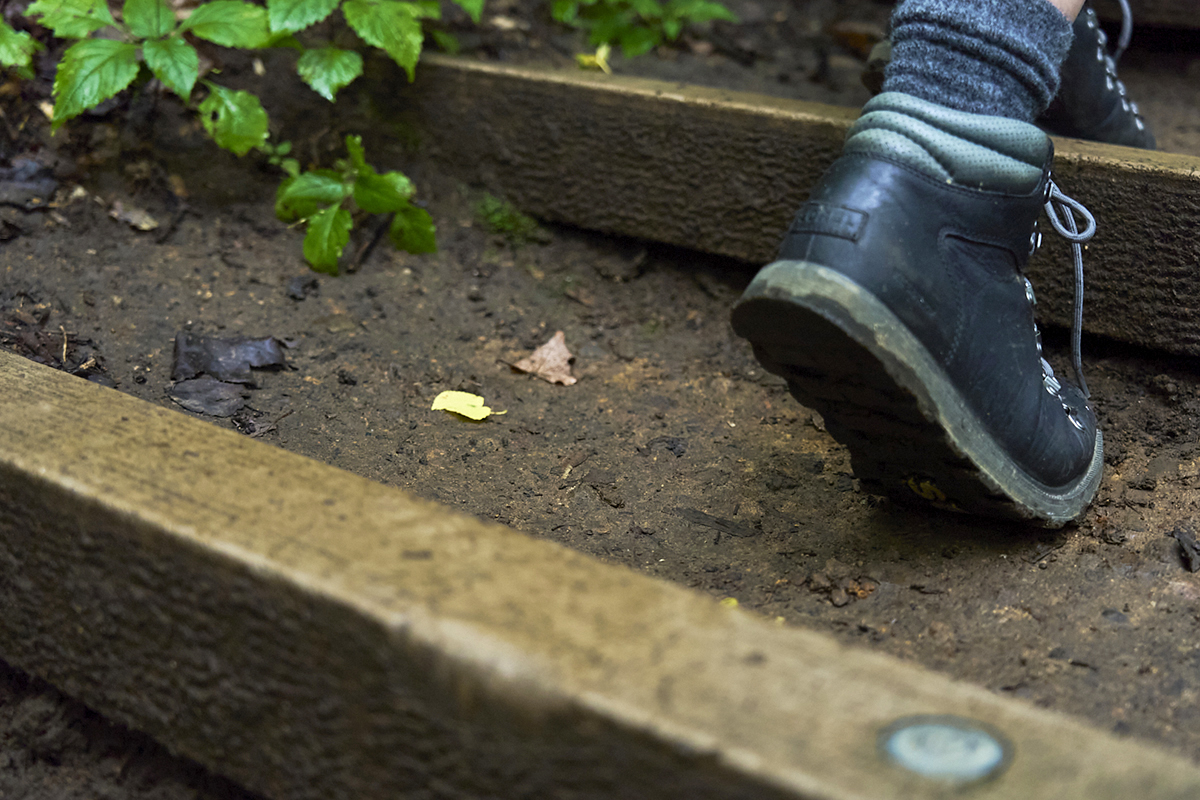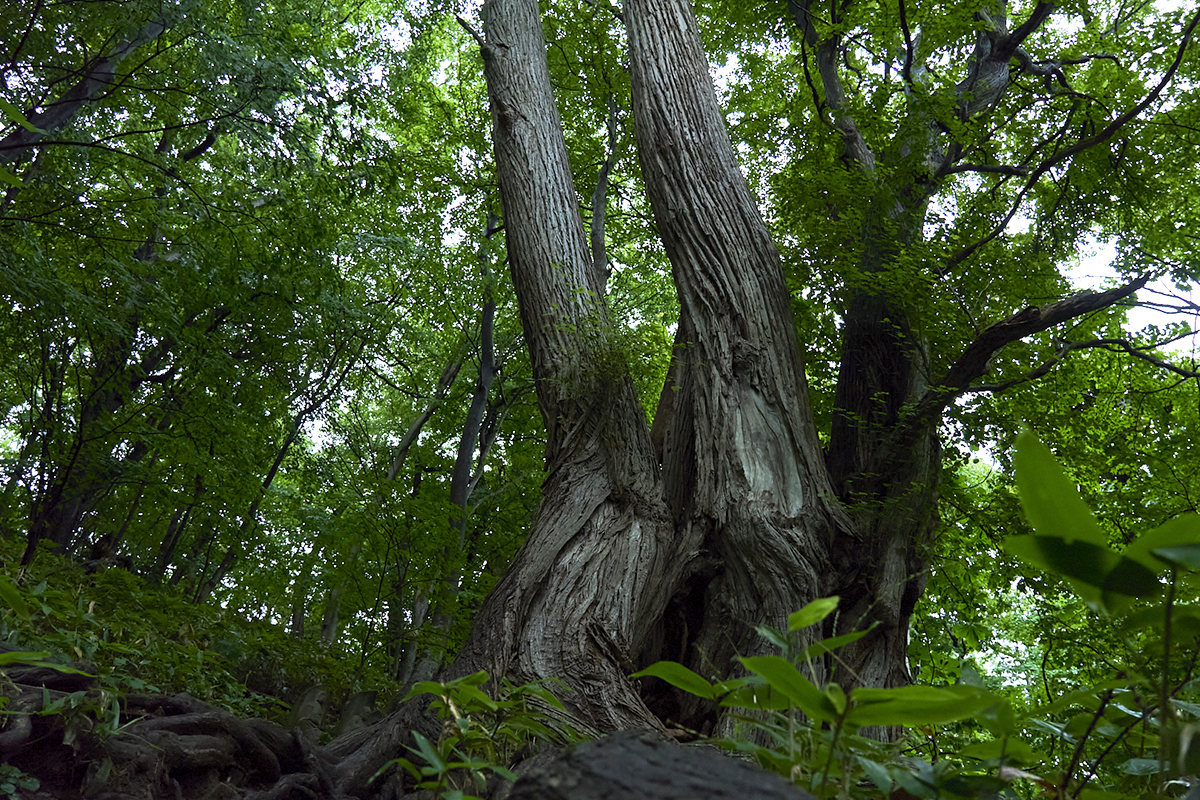 Gigantic trees, including katsura trees over 100 years old, obscure your view of the outside world from the moment you enter the trail.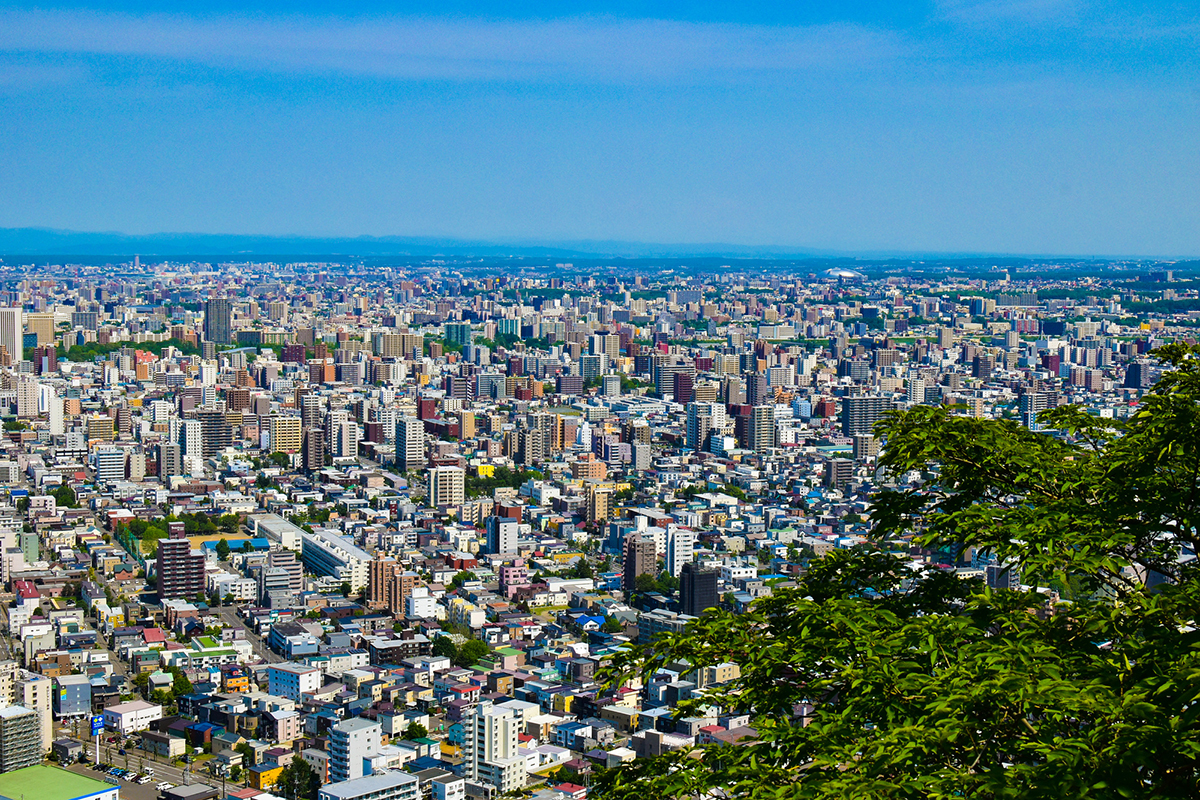 It takes about 30-40 minutes to walk to the top, where you'll step out of the forest and be greeted by a view of the city streets across the whole of Sapporo. It's hard to find a more perfect combination of nature and urban views, and that spectacular view will make your uphill hike worth it.
Click here for more details on Mt. Maruyama.
---
Walk around the Maruyama area ( : about 1 hour)
Useful Info
Start from the Maruyama Class shopping mall (about a 7-minute walk from the trailhead of Mt. Maruyama).
Start by walking east along Minami 1-jo-dori Street (nicknamed "Urasando").
When you reach Nishi 24-chome Street, walk north until you reach Kita 1-jo-dori Street and explore Maruyama Shopping District.
We recommend grabbing takeout and having lunch in Maruyama Park.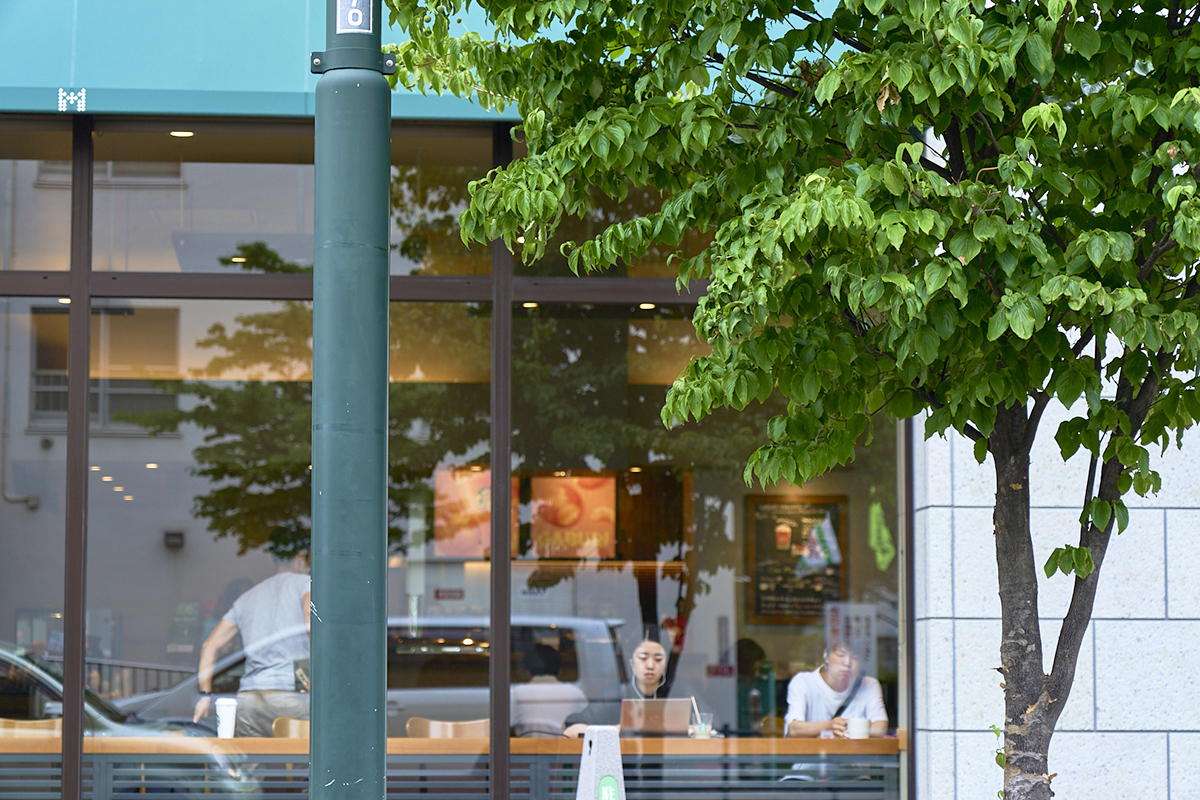 After hiking up Mt. Maruyama, take a stroll around the residential area nearby. Urasando Street and the Maruyama Shopping District are a hotspot of chic cafés and restaurants that are popular among locals and tourists alike.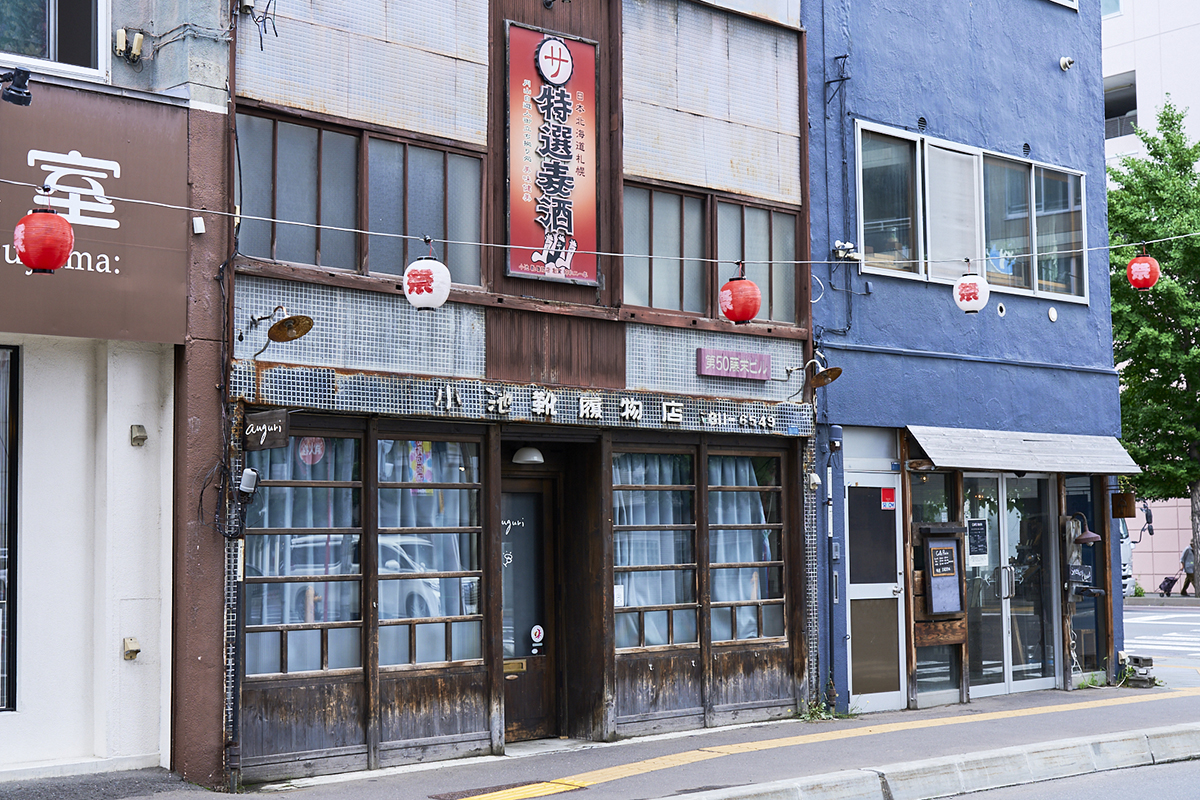 The stores lining the streets, new and old, are a sight to behold in themselves. Many of the eateries here offer takeout, making them the ideal place to refuel after your hike.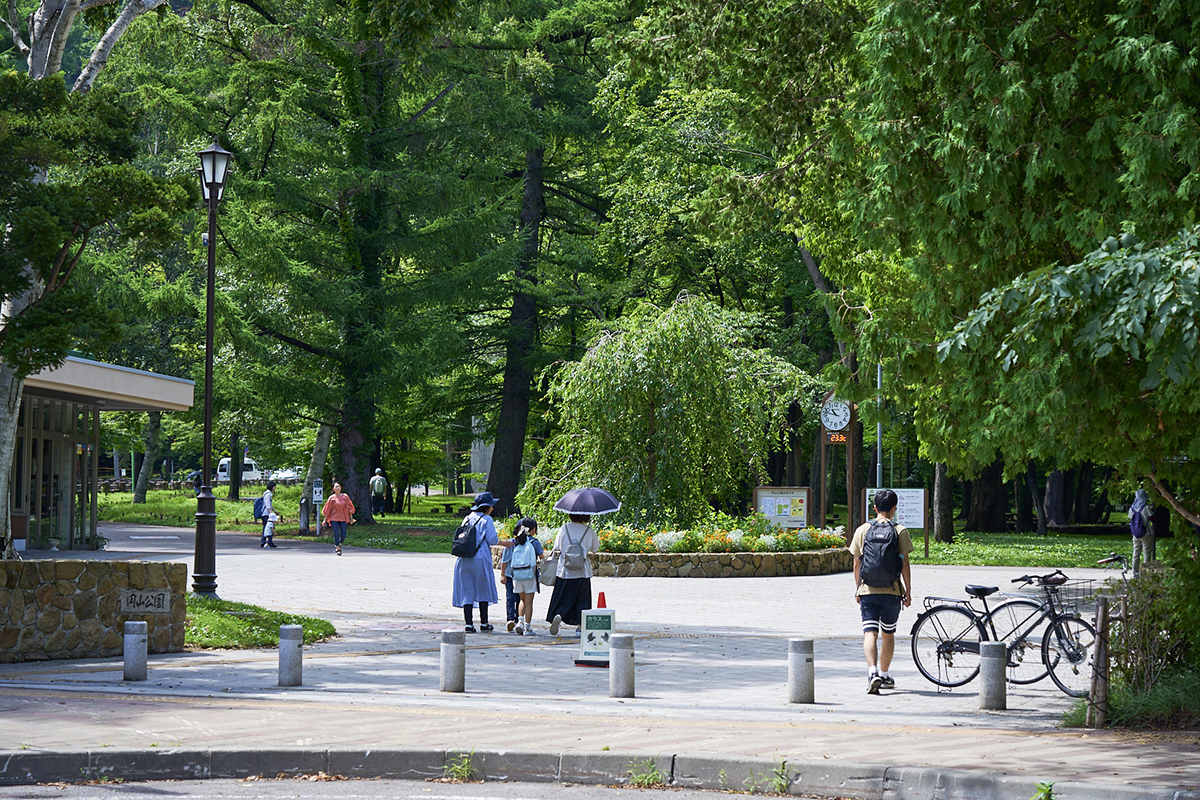 We recommend grabbing a sandwich or pastry and enjoying it amid the lush greenery of Maruyama Park.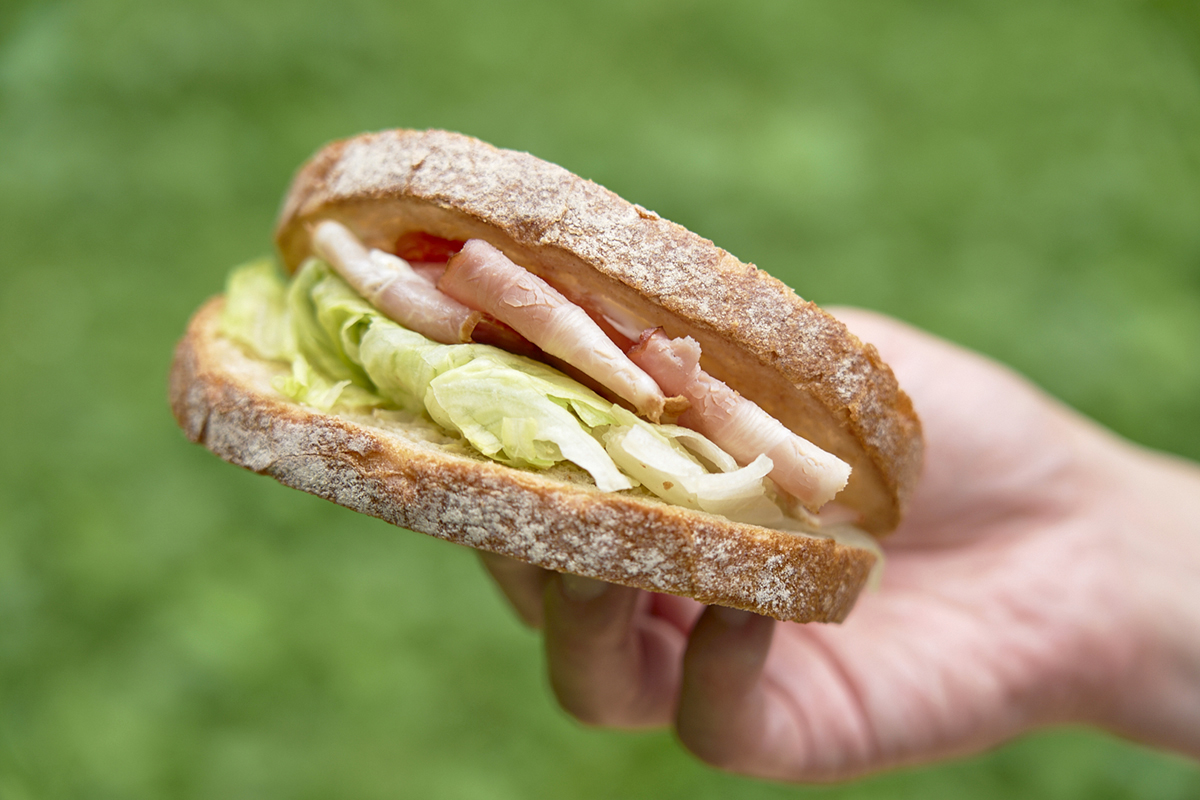 Nothing makes food taste quite as good as being out in the fresh air with nature around you!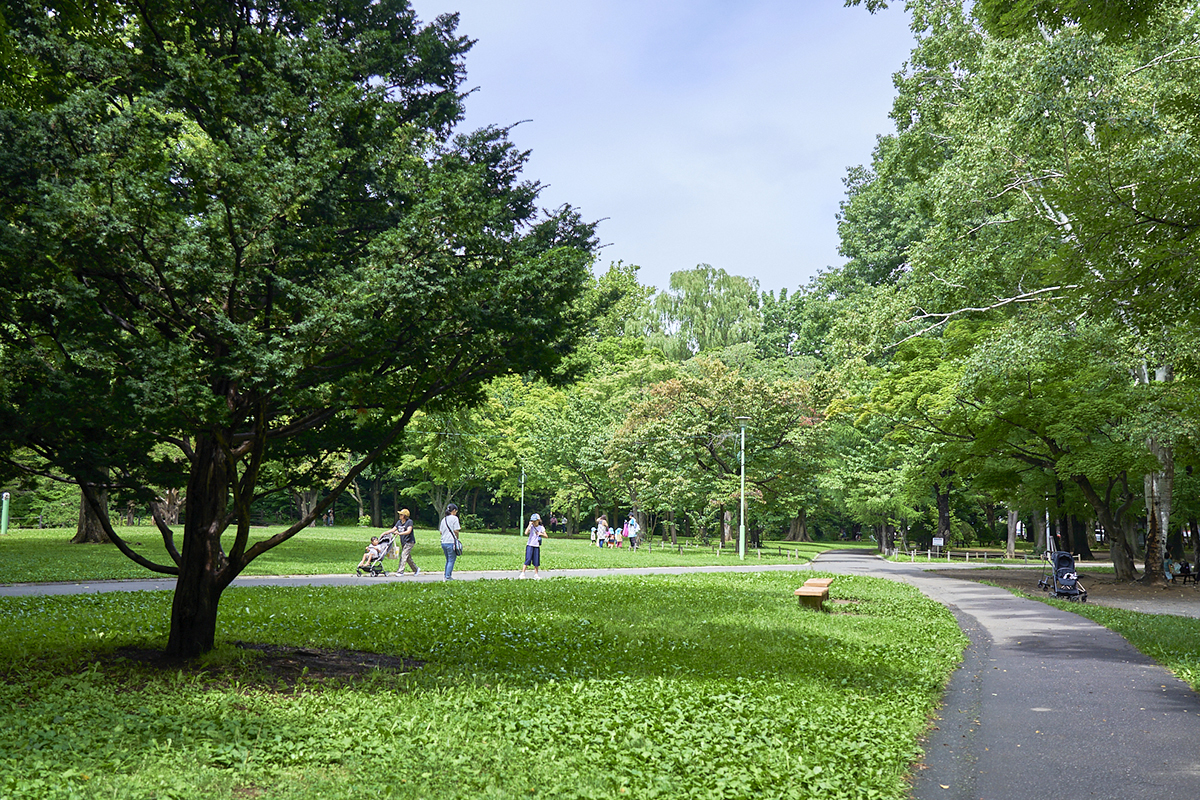 After lunch, make the most of the incredible nature—take a nap in the grass or stroll around the park.
---
Hokkaido Shrine ( : about 40 minutes)
Useful Info
About a 15-minute walk from the Maruyama Shopping District. Enter the grounds through the gate (torii) in Maruyama Park.
Cherry blossom season is usually late April to early May.
The fall foliage is also beautiful. This can usually be seen in early October.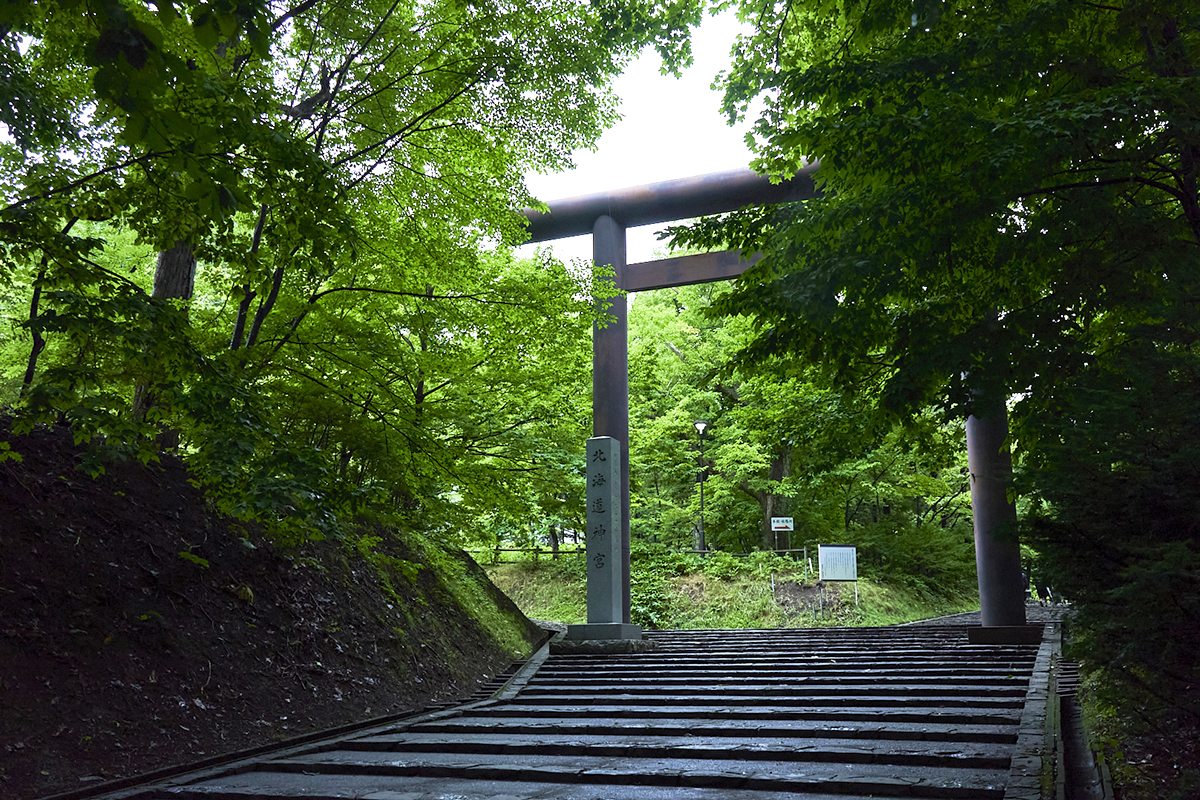 Located next to Maruyama Park, Hokkaido Shrine is a must-visit.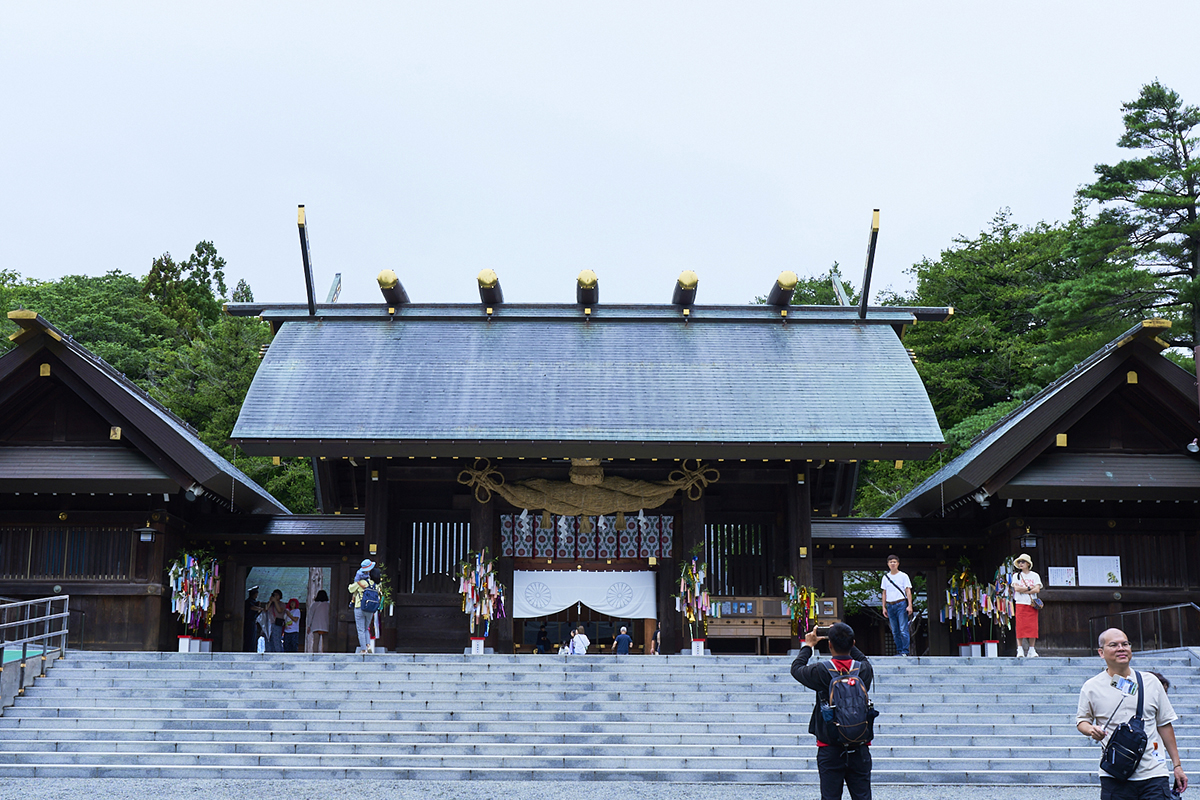 You'll feel the solemnity and holiness of this place from the moment you step inside the shrine grounds. It's customary to bow at the gate before you enter.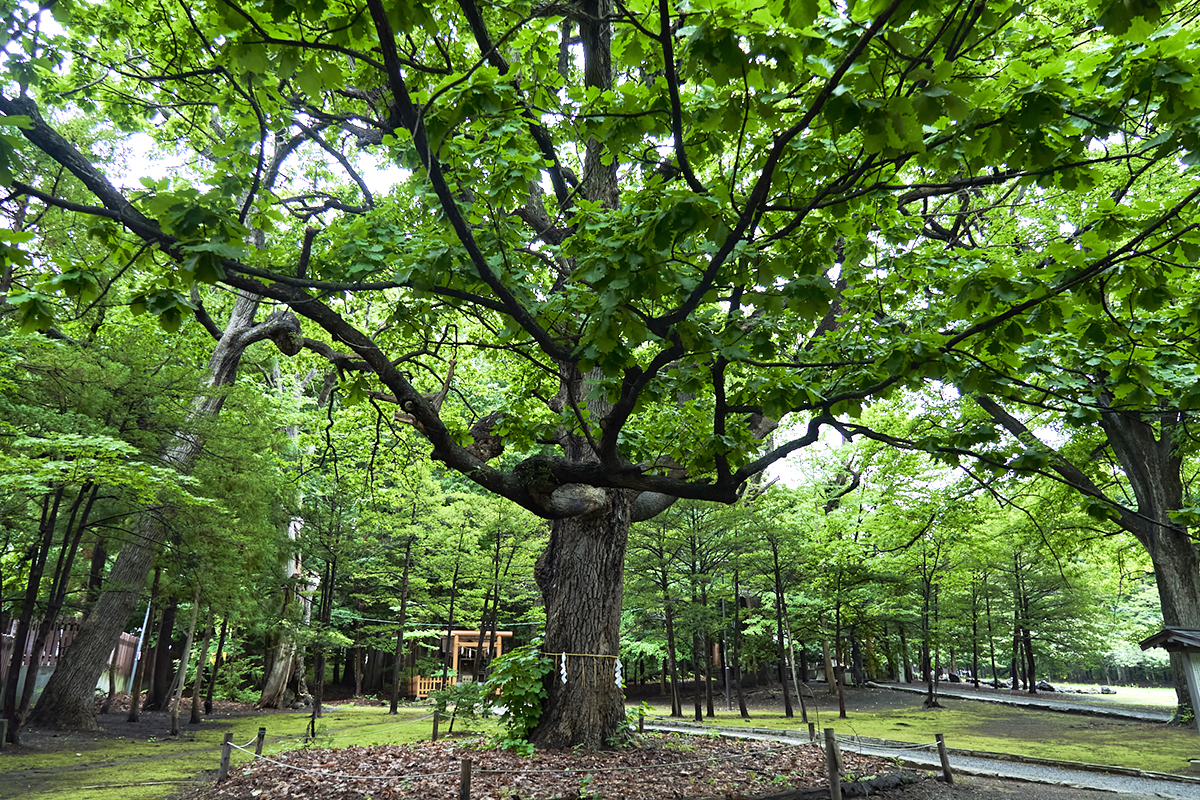 Surrounded by lush forest, Hokkaido Shrine is considered one of Hokkaido's best "power spots", a term coined by Japanese people for places believed to contain sacred healing properties.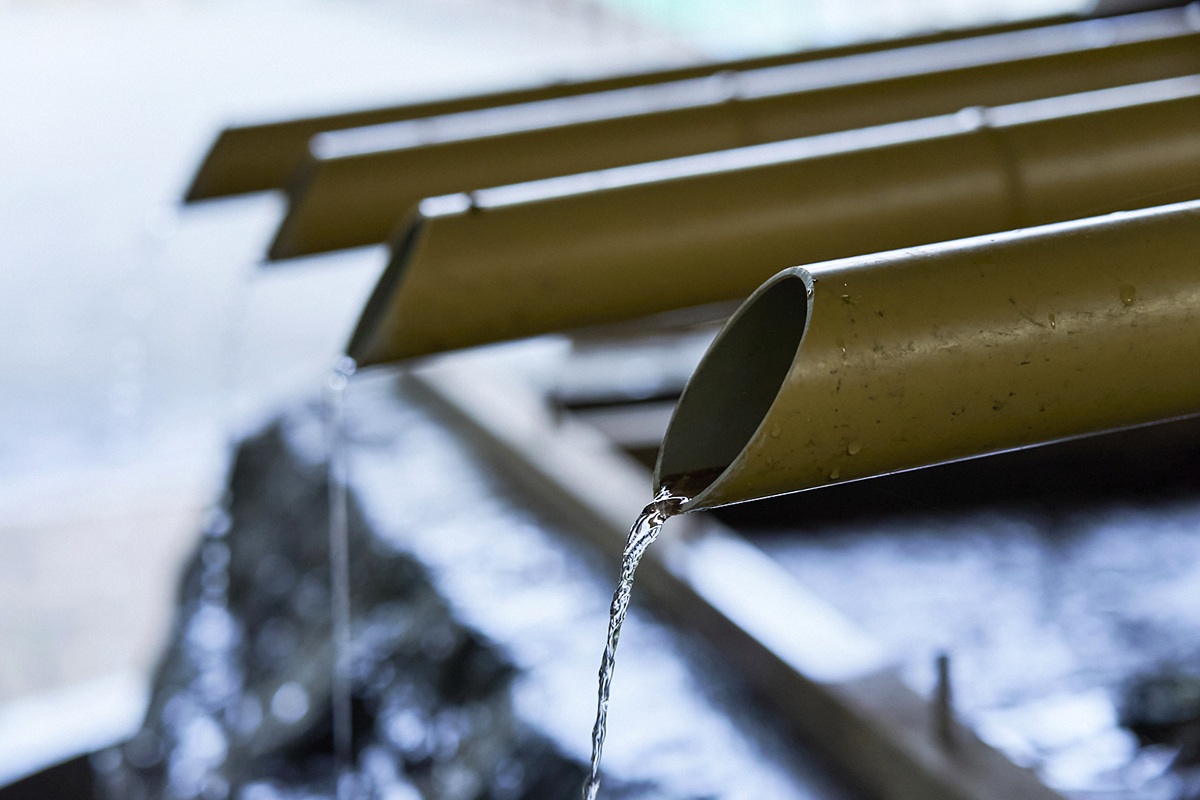 Outside the shrine building, you'll find a little area called a chozu, where it's customary to purify your hands and mouths with the water provided. To pray, first approach the offering boxes (saisen-bako), put in an offering of small change, and ring the bell. Then bow twice, clap twice and then bow once more.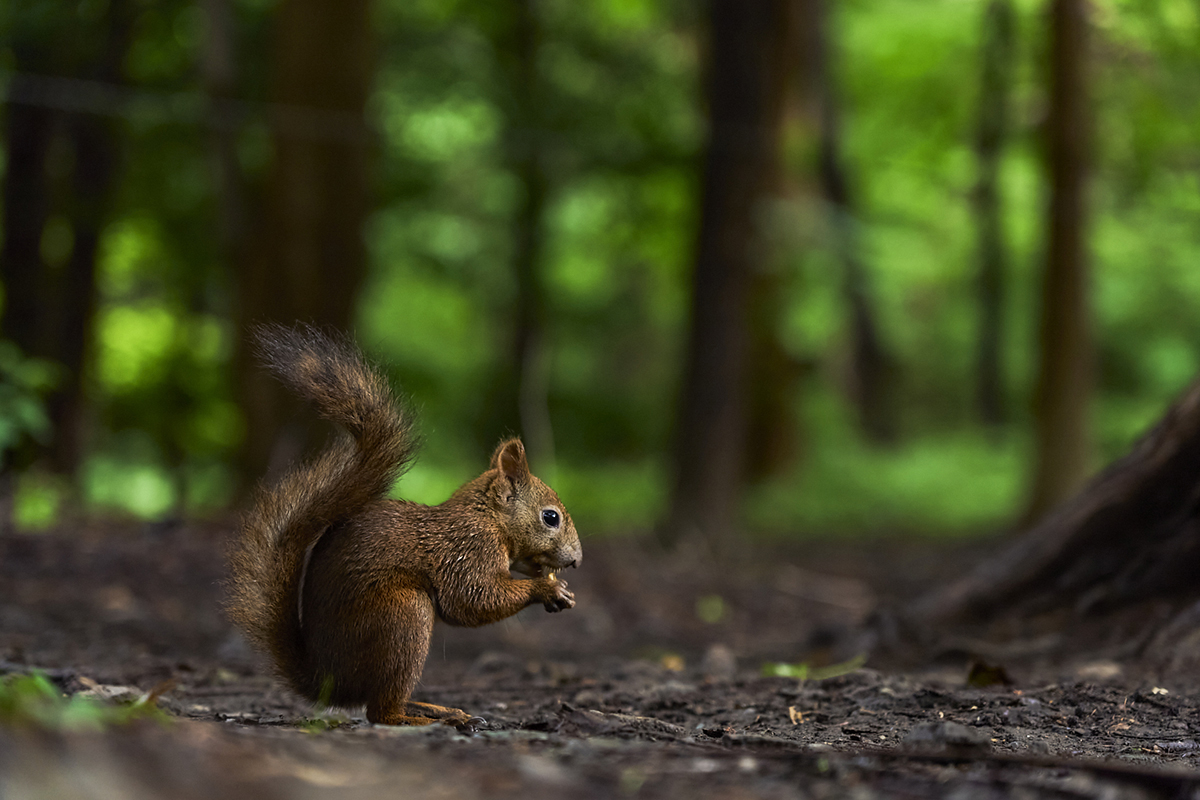 Every season brings new beauty to the picturesque grounds: cherry blossoms in spring, colorful leaves in fall, dustings of snow in winter. You might even be able to spot a wild squirrel or two!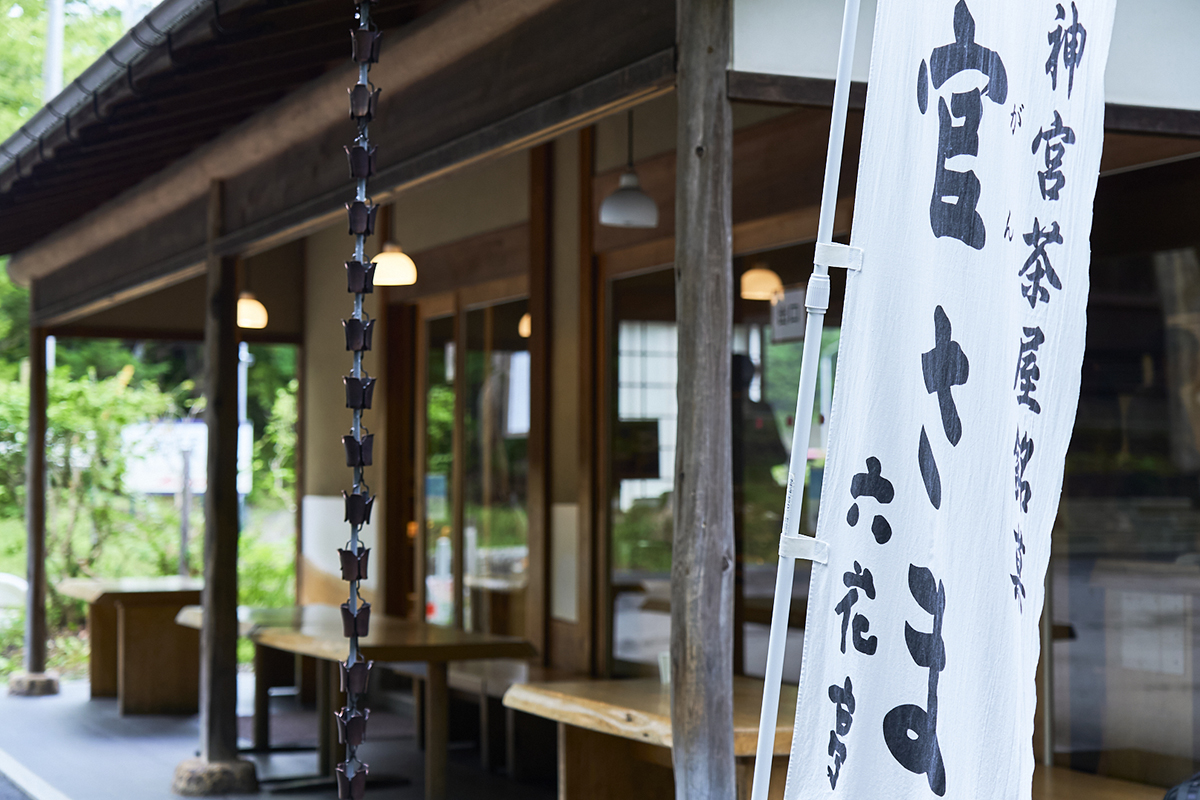 If you want to experience Hokkaido Shrine like a local, stop off at one of the two sweet stores. Both stores sell grilled rice cakes (mochi) filled with sweet bean paste (an) inside—Fukure-mochi at Jingu Chaya and Hangan-sama at Rokkatei Jingu Chaya—in styles that cannot be found anywhere else.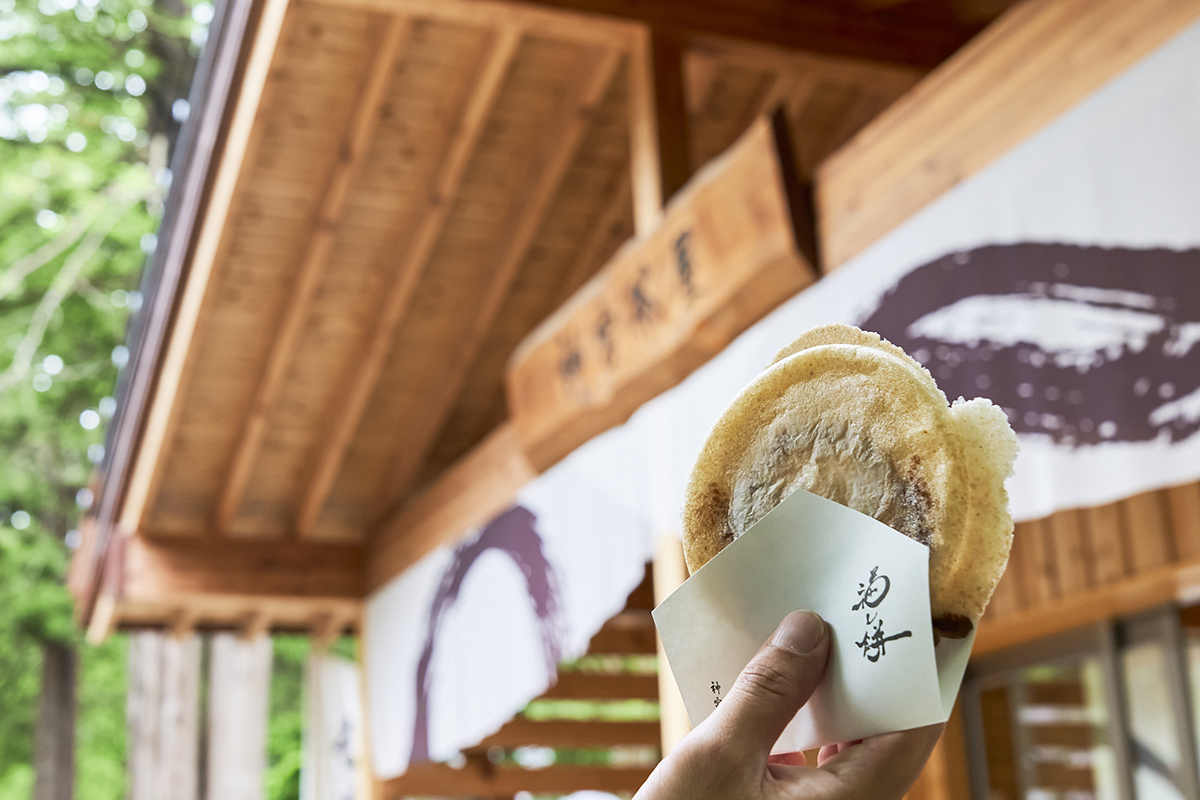 Fukure-mochi at Jingu Chaya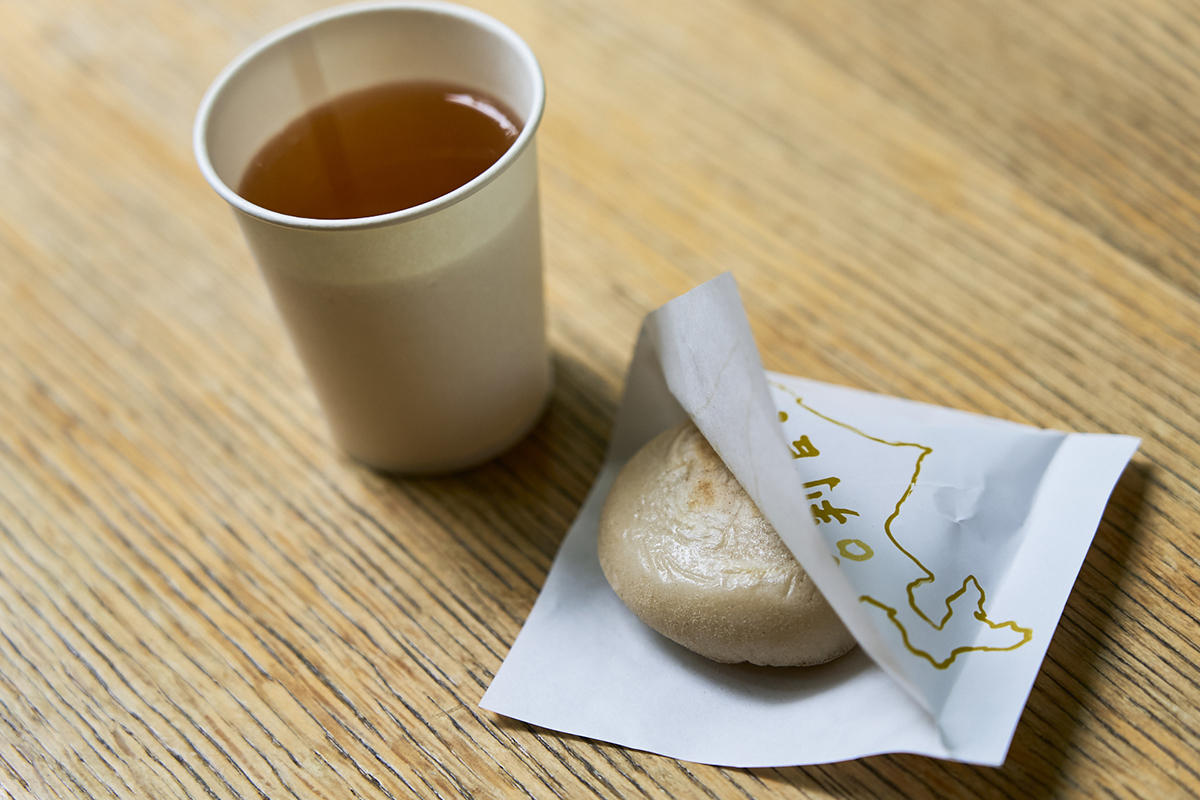 Hangan-sama at Rokkatei Jingu Chaya
Click here for more details on Hokkaido Shrine
---
Tanuki Koji Shopping Street ( : about 1 hour)
Useful Info
Take the subway from Maruyama Koen Station to Odori Station.
If it's rainy or snowy, you can take the underground route to Tanuki Koji. Walk to Exit 11 of Odori Station and enter Pole Town area, then head out the Tanuki Koji exit at Pole Plaza.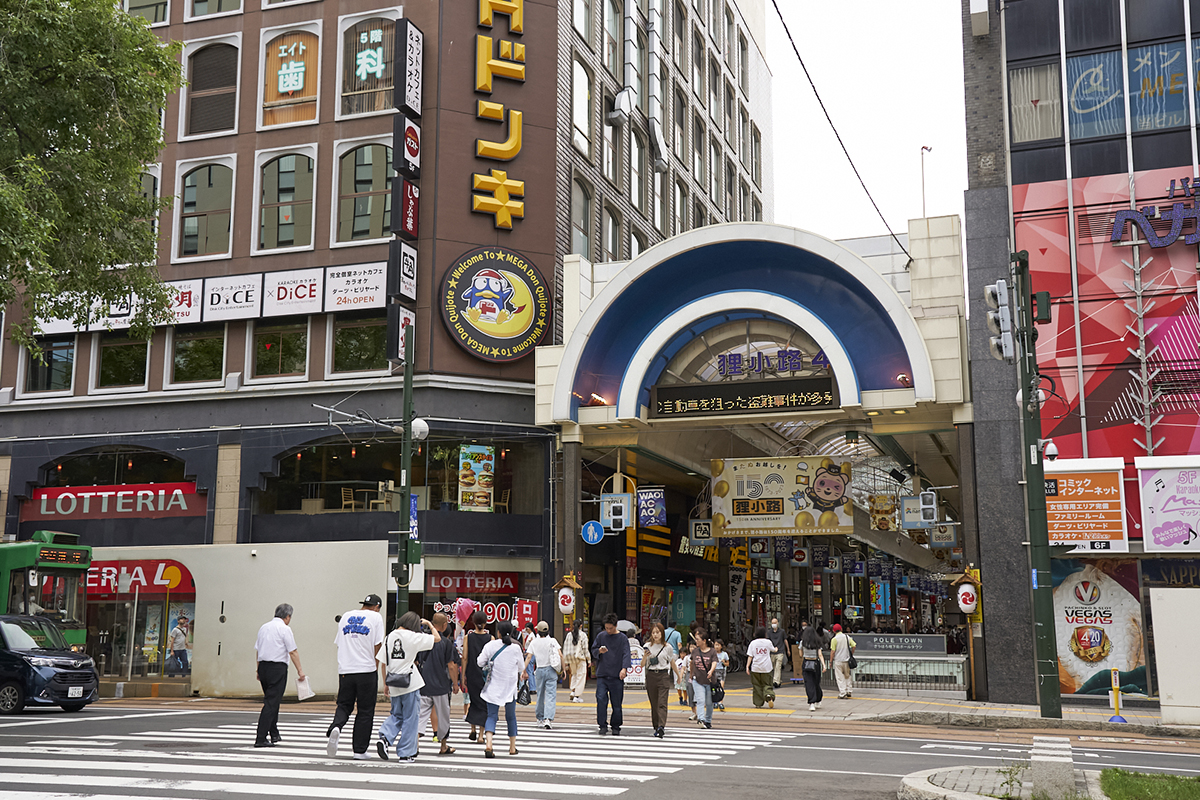 After enjoying the nature of Maruyama, head to the Maruyama Koen subway station and you'll find yourself back in downtown Sapporo in about five minutes. A little way south of Odori Park is the Tanuki Koji Shopping Street.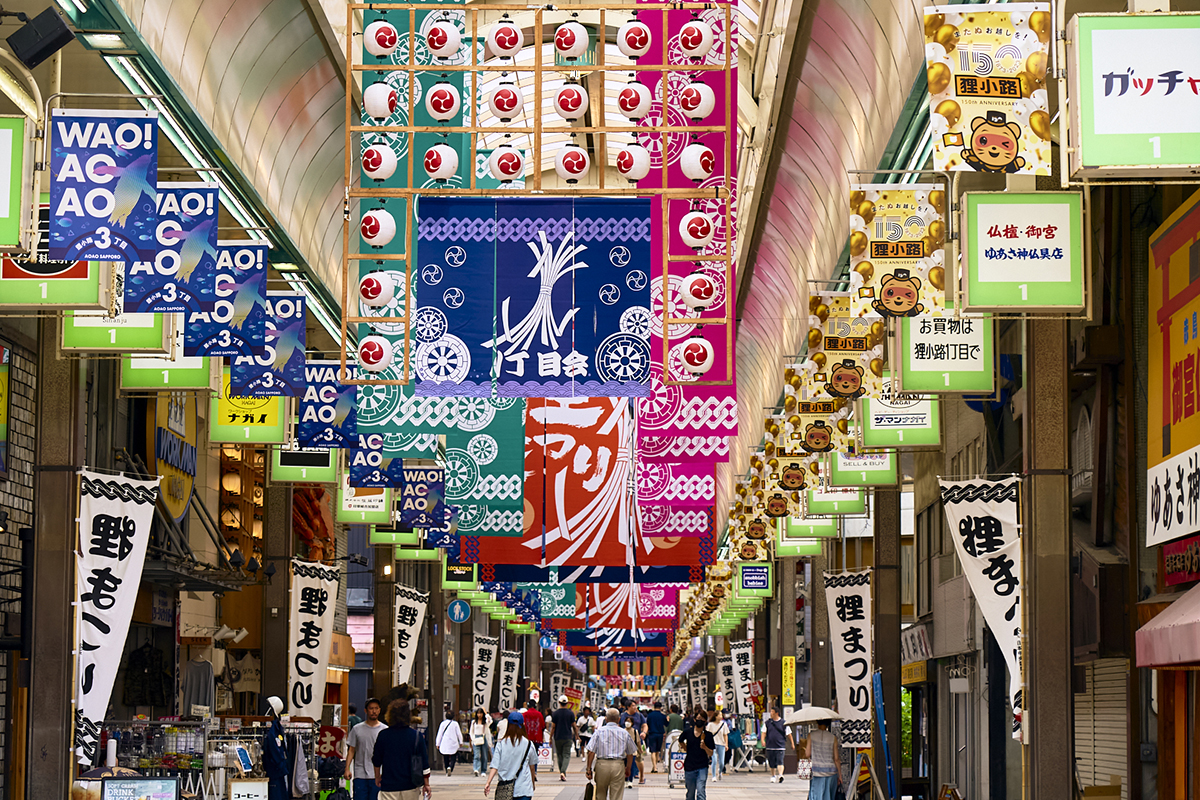 With a history spanning 150 years, Tanuki Koji Shopping Street is one of Hokkaido's oldest shopping streets. Extending around 900 m east to west, the arcade has an eclectic mix of stores in every size and genre you could imagine.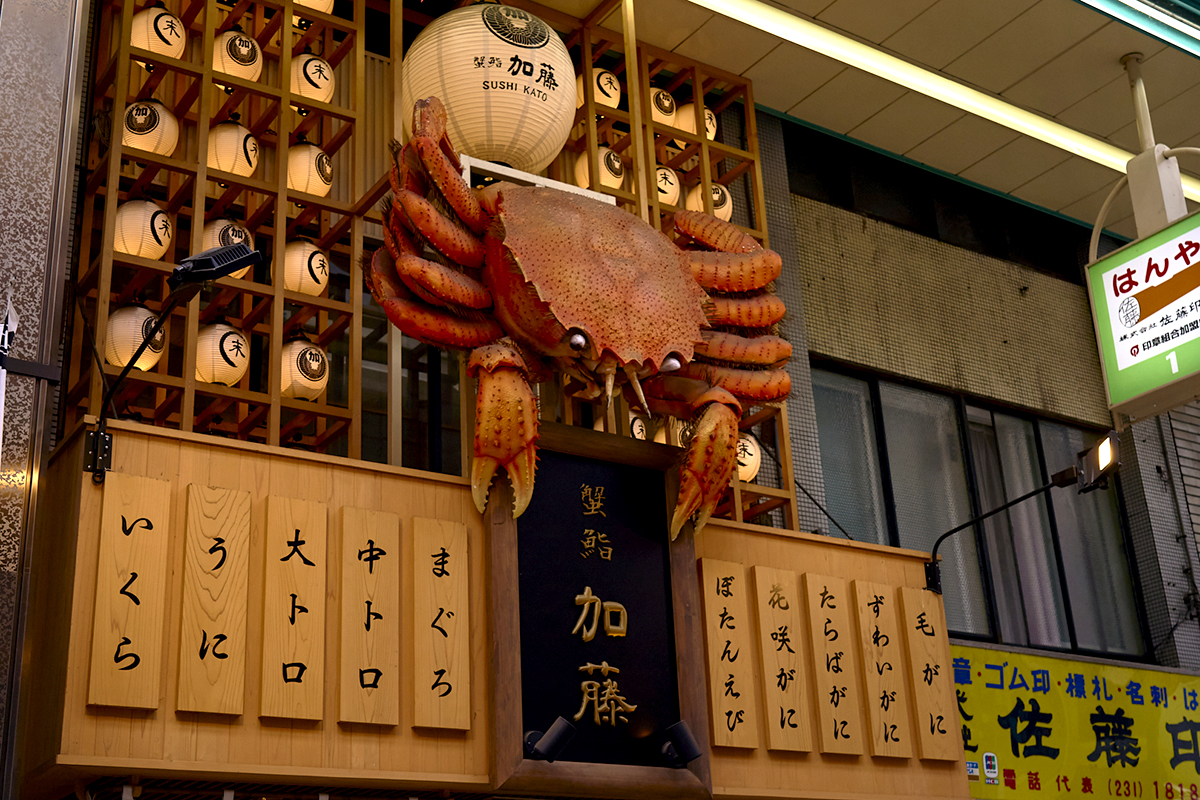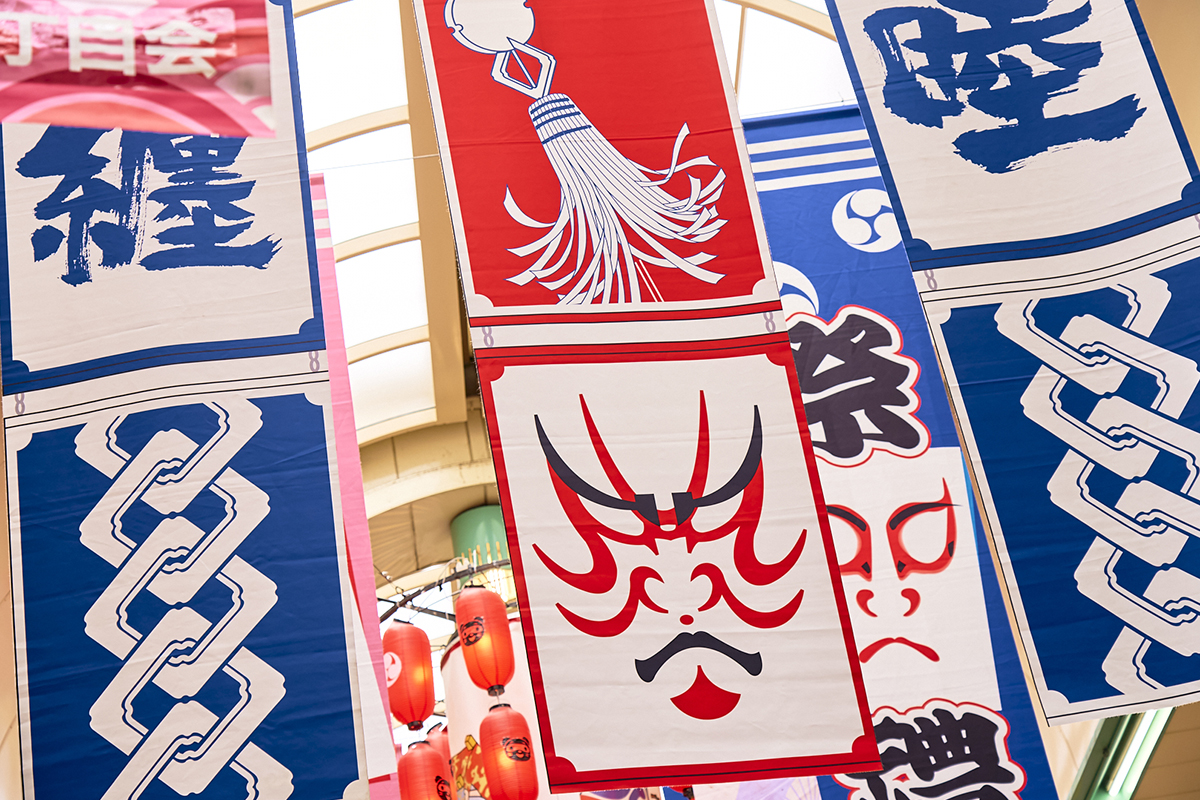 From generations-old restaurants to hip new cafés to variety stores, Tanuki Koji has something for everyone. Many stores have unique storefronts—strolling along looking at the signs is an experience of its own.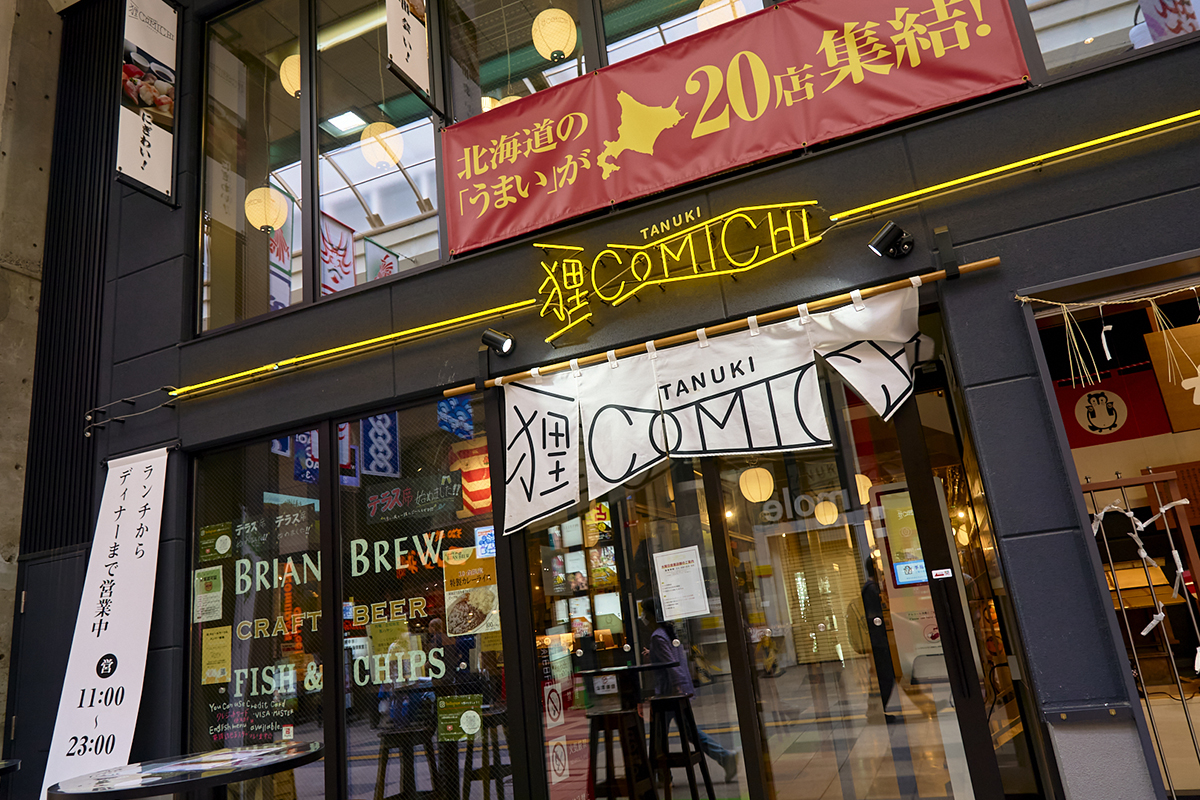 Various new additions have appeared in recent years, including a restaurant arcade and a shopping center with an aquarium. You can even look for souvenirs in large souvenir stores, cosmetics stores and discount stores. This vibrant arcade has everything!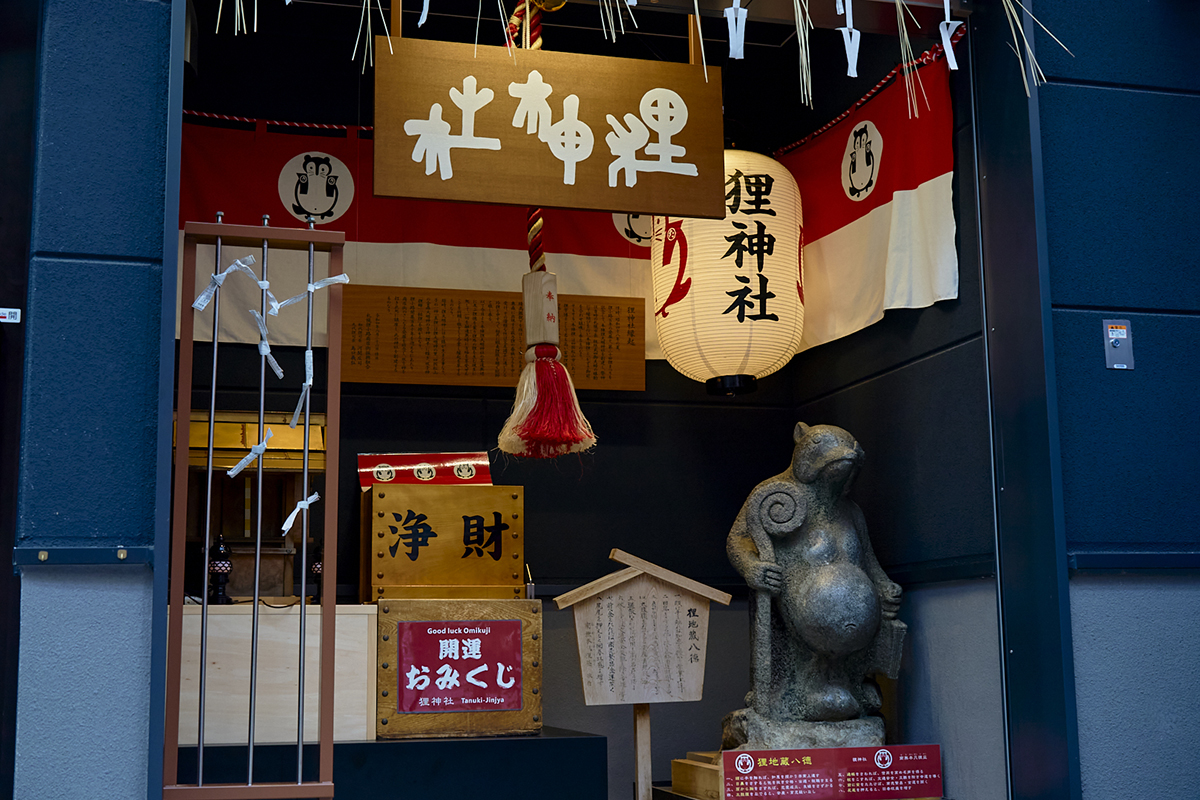 In the 2-chome section is a shrine dedicated to the raccoon dog (tanuki), the animal the arcade is named after. Patting the guardian statue (jizo) is said to yield various rewards.
Click here for more details about Tanuki Koji Shopping Street
---
Susukino ( : about 2 hours)
Useful Info
About a 5-minute walk from Tanuki Koji Shopping Street.
Look for the gigantic neon Nikka Whisky sign.
Locals enjoy ramen or a shime-parfait after a night of drinking.
Check out this website for details on Susukino's best restaurants!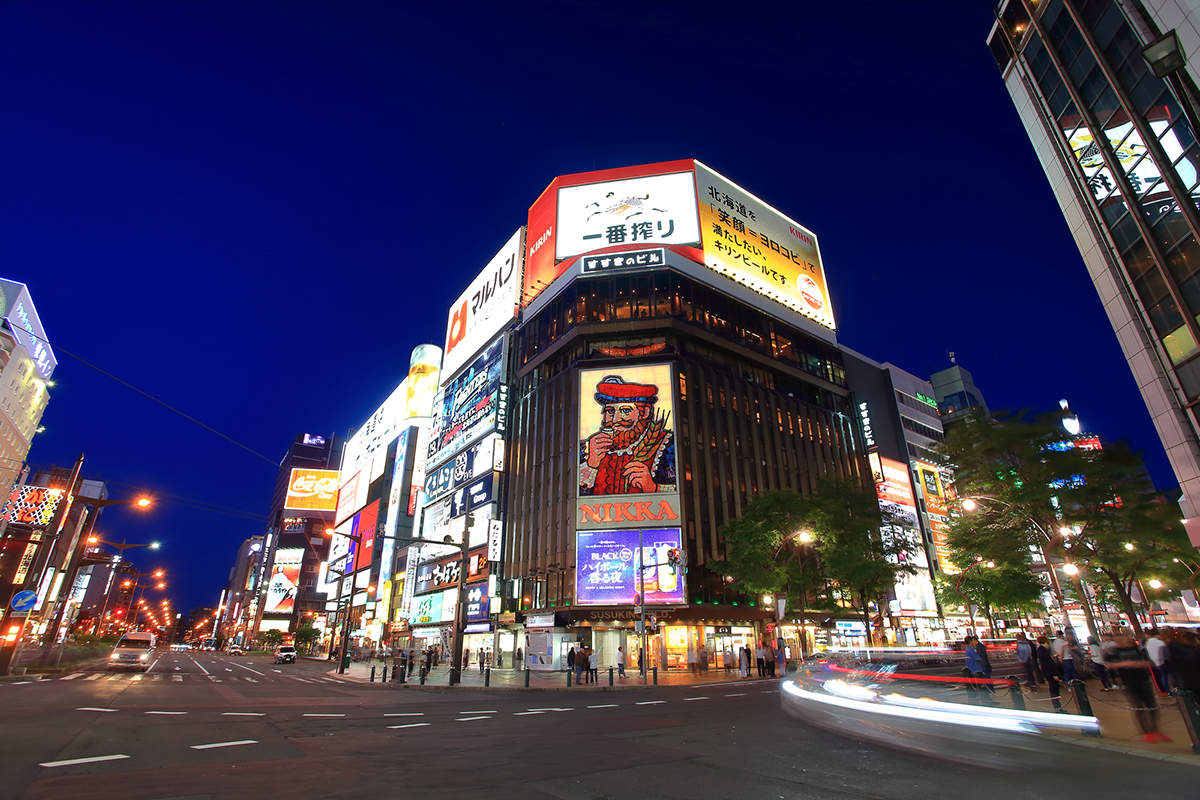 Finish up your walking tour of Sapporo with a stroll around Susukino, an entertainment district in the heart of Sapporo.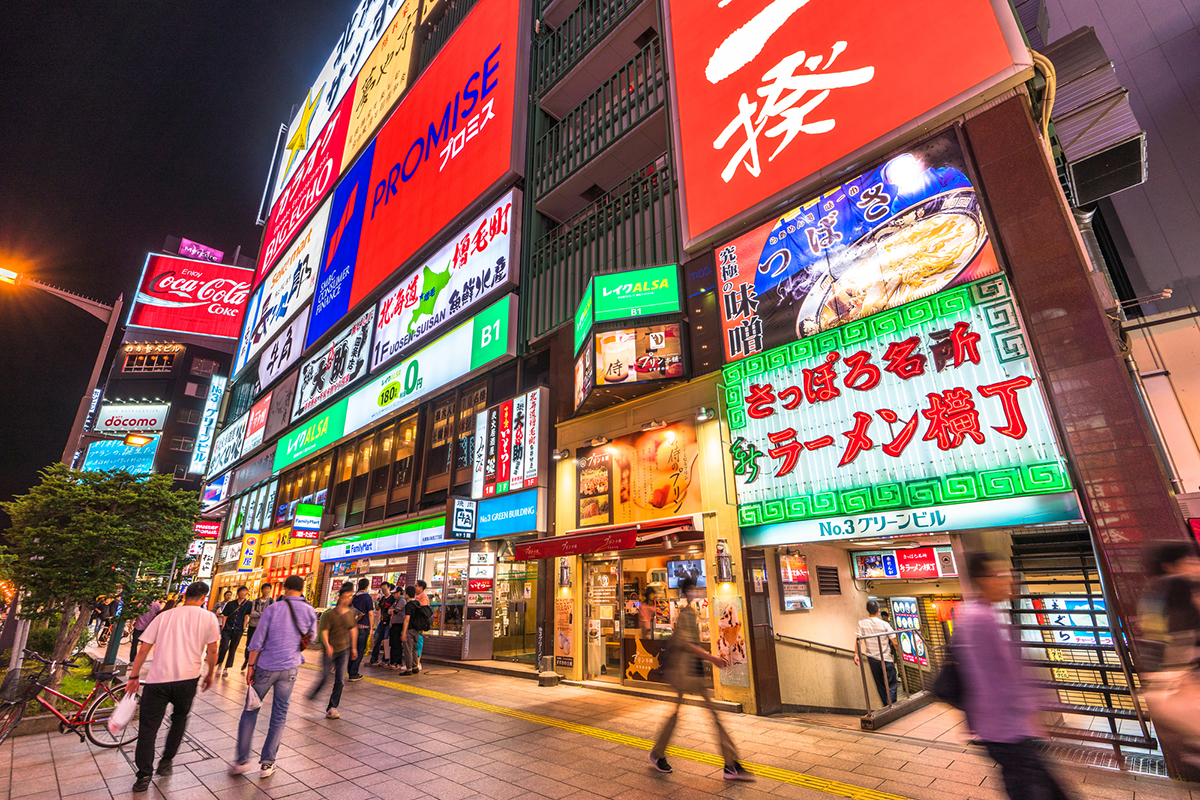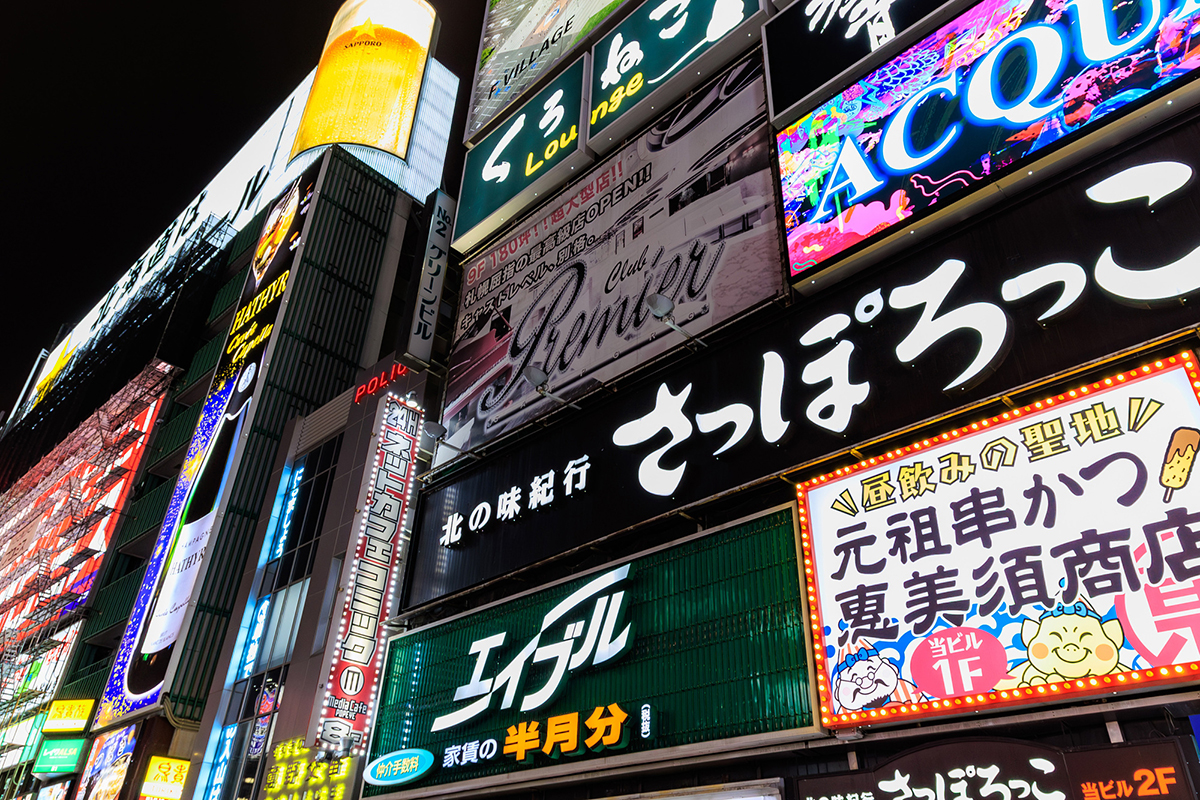 Susukino is hailed as one of Japan's top three entertainment districts—and one of its brightest areas. Many buildings house multiple stores, and it's hard not to feel a thrill when you see all the dazzling neon lights.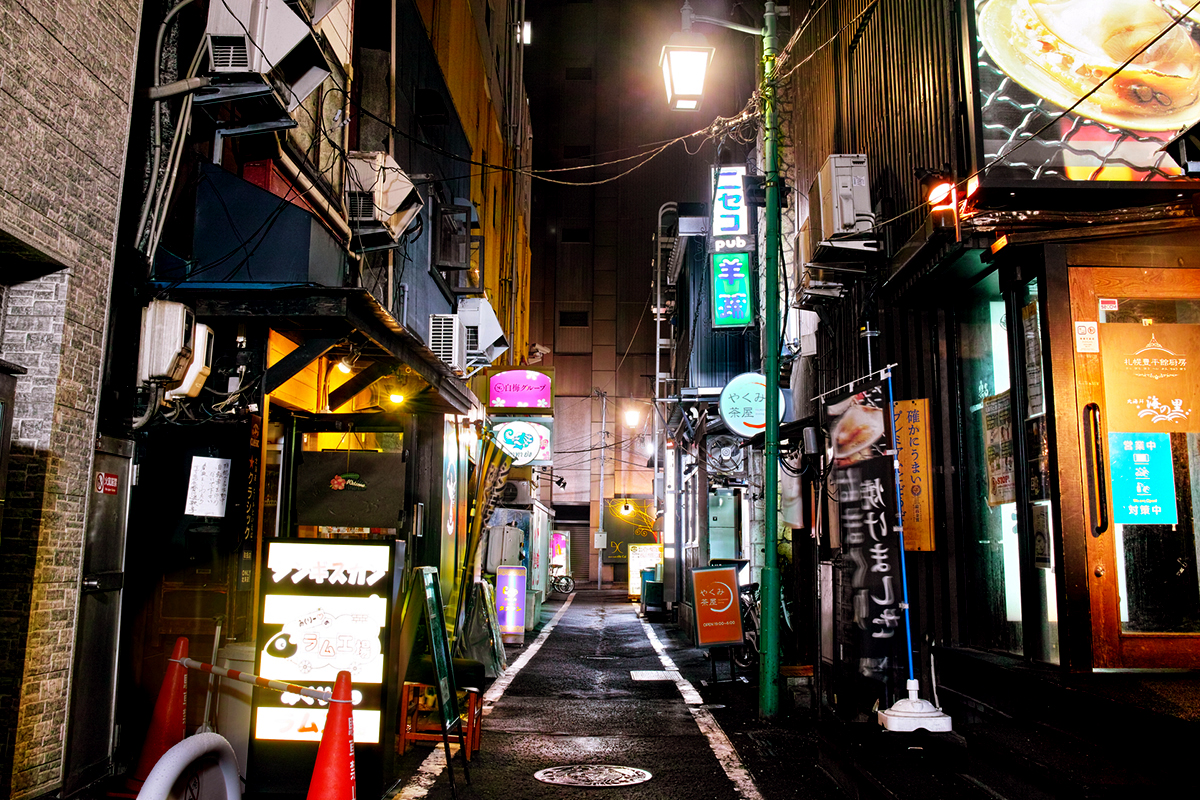 All of Hokkaido's best seasonal foods can be found in Sapporo, and there's no place like Susukino for sampling them. There are a plethora of places to enjoy fresh Hokkaido seafood, from sushi restaurants to Japanese-style pubs (izakaya) specializing in seafood.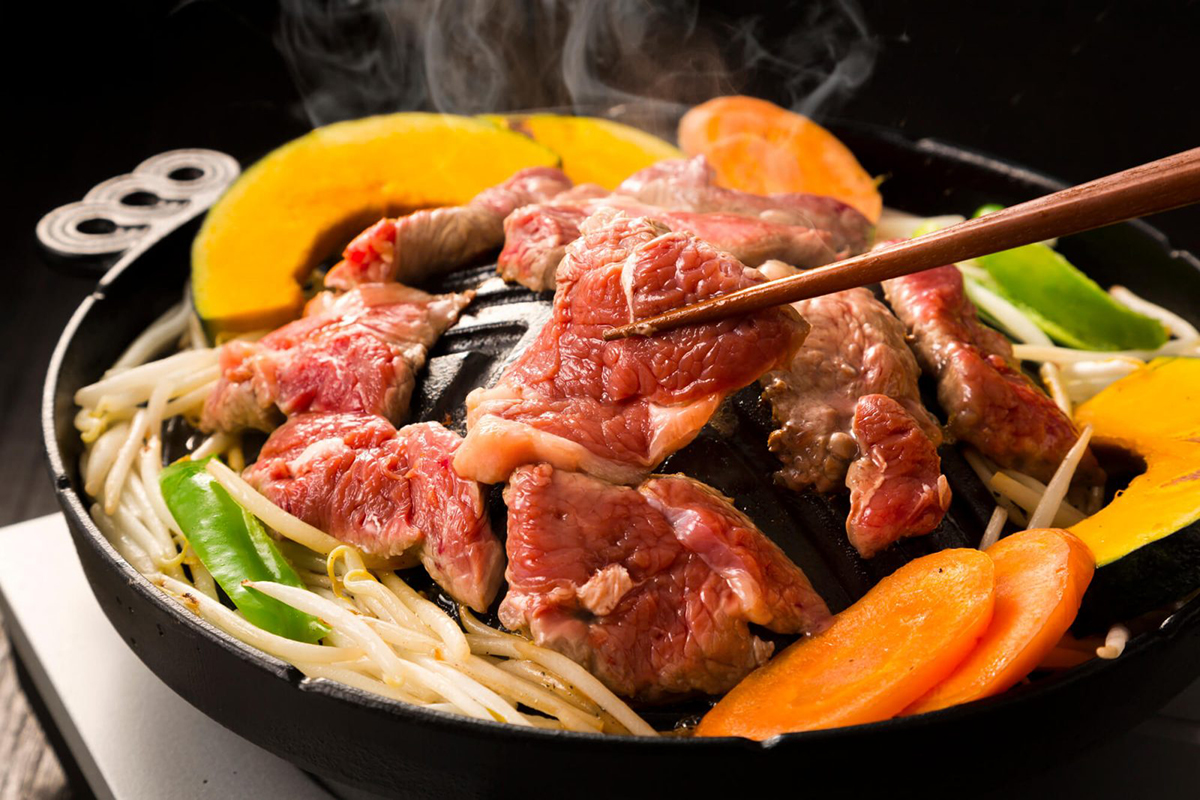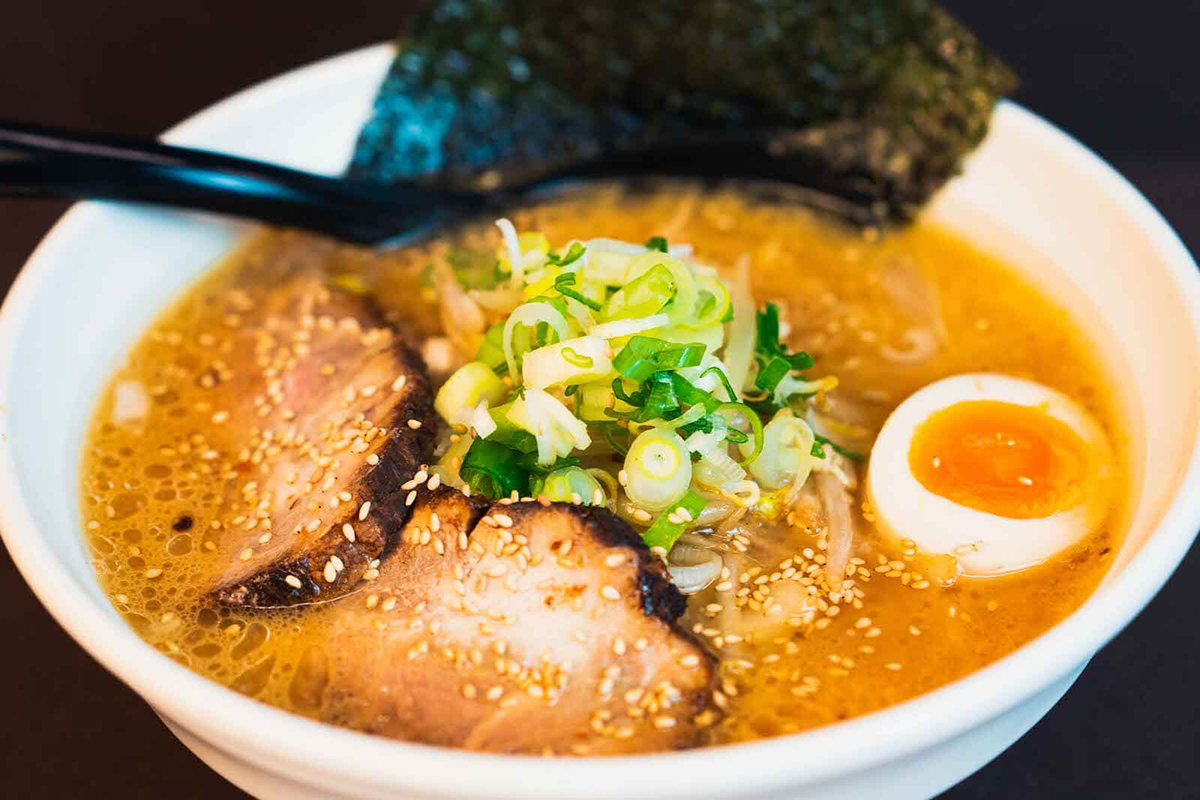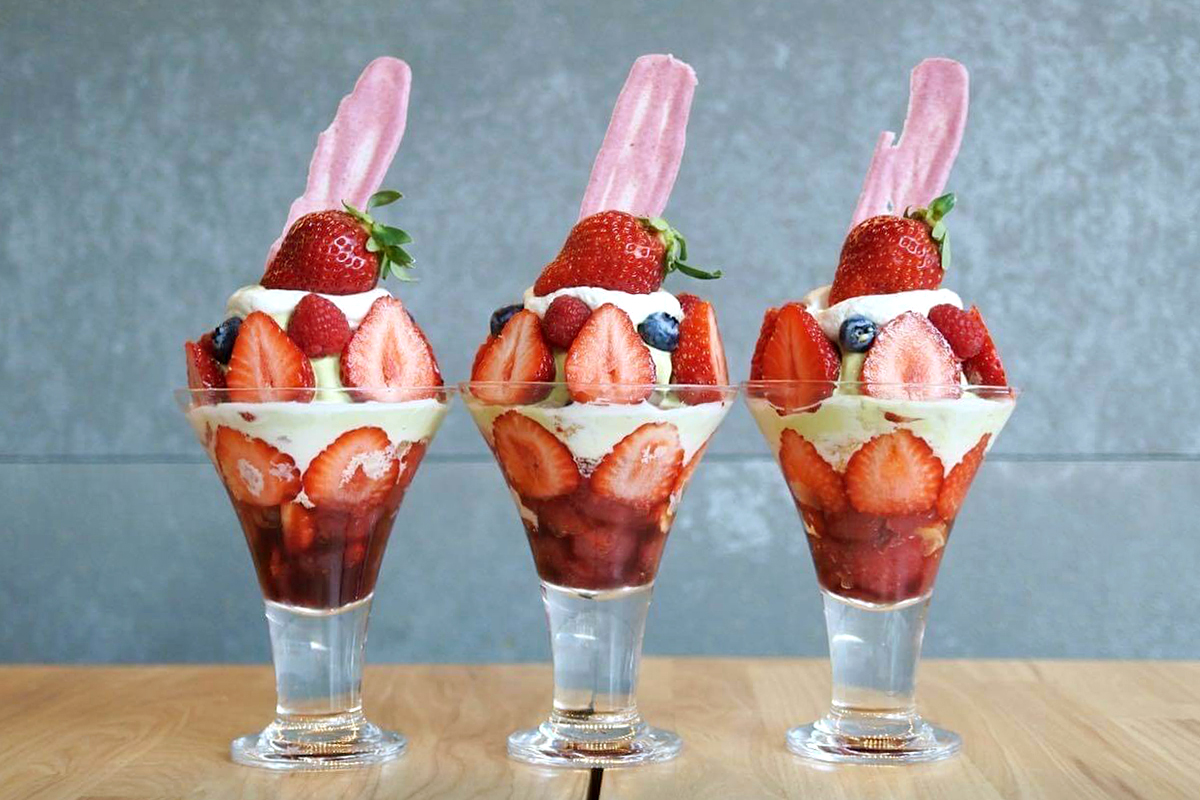 You can also try every Sapporo specialty imaginable. There are so many famous stores for Genghis Khan (Mongolian barbecue), ramen and shime-parfait (a parfait enjoyed after drinking) that you won't know where to start!
Click here for details on Susukino
Click here for details on restaurants in Susukino